DANGER TRIMARAN OWNERS... THESE PICS HAVE VERY HIGH WIND SPEEDS ASSOCIATED WITH THEM. IT WILL FRIGHTEN YOU. READ WITH CAUTION. DO NOT BE FOOLED BECAUSE I HAVE A 5 & 8 YEAR OLDS SAILING IN THIS WEATHER. THEY ARE PROFESSIONALS. DO NOT TRY THIS ON YOUR BOAT!! (this is a joke with me and SD so don't take offense others).
For the first time ever, me and the kiddos went out for the weekend together. Mom and dad were out of town and Kris had a baby shower for her sister (which prompted me getting all household members with a Y chromosome as far away as possible, as quick as possible).
It was blowing pretty good. We had fairly constant mid to upper 20's and raining periodically.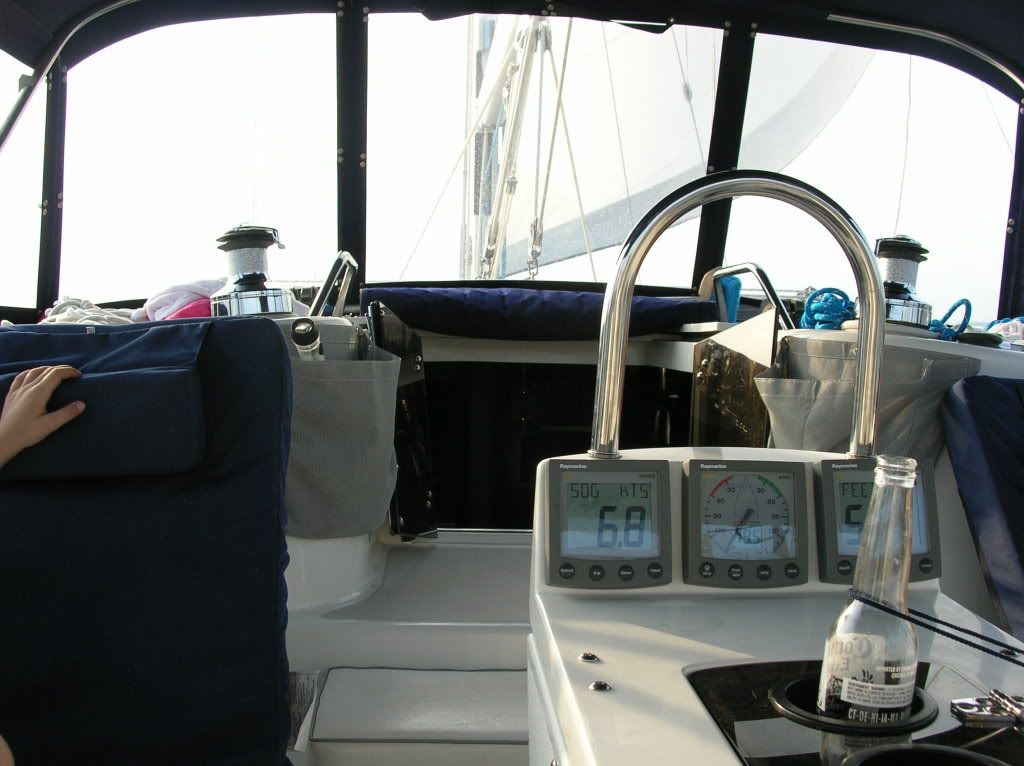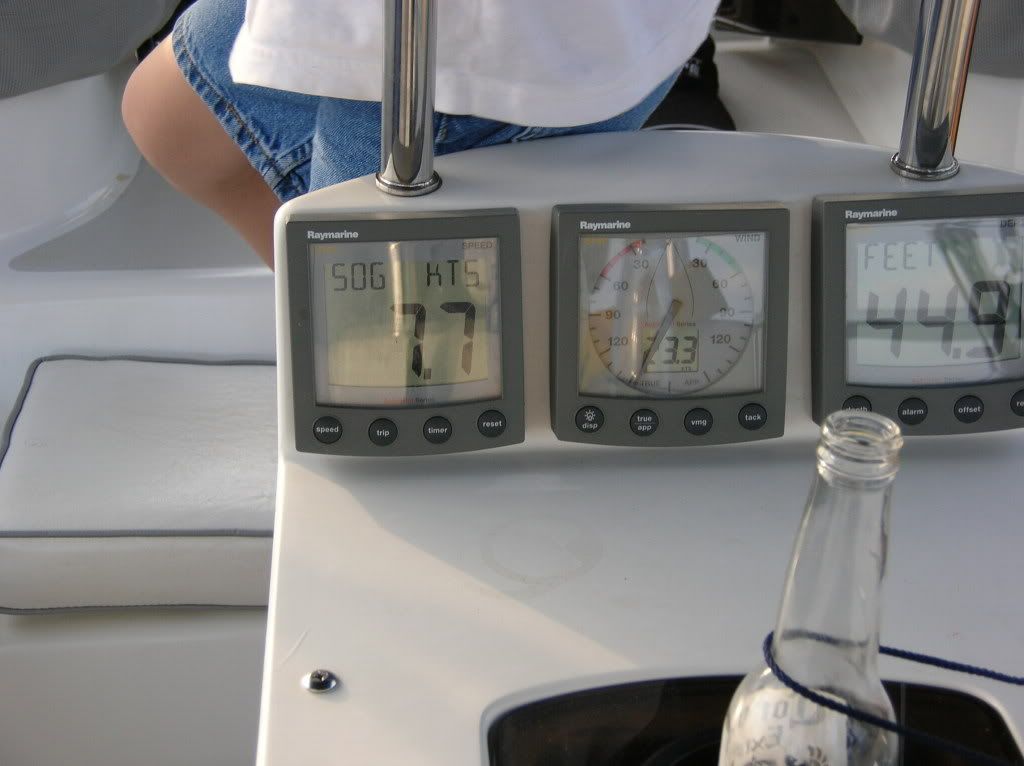 It was pretty scary. The kids were really frightened as you can see...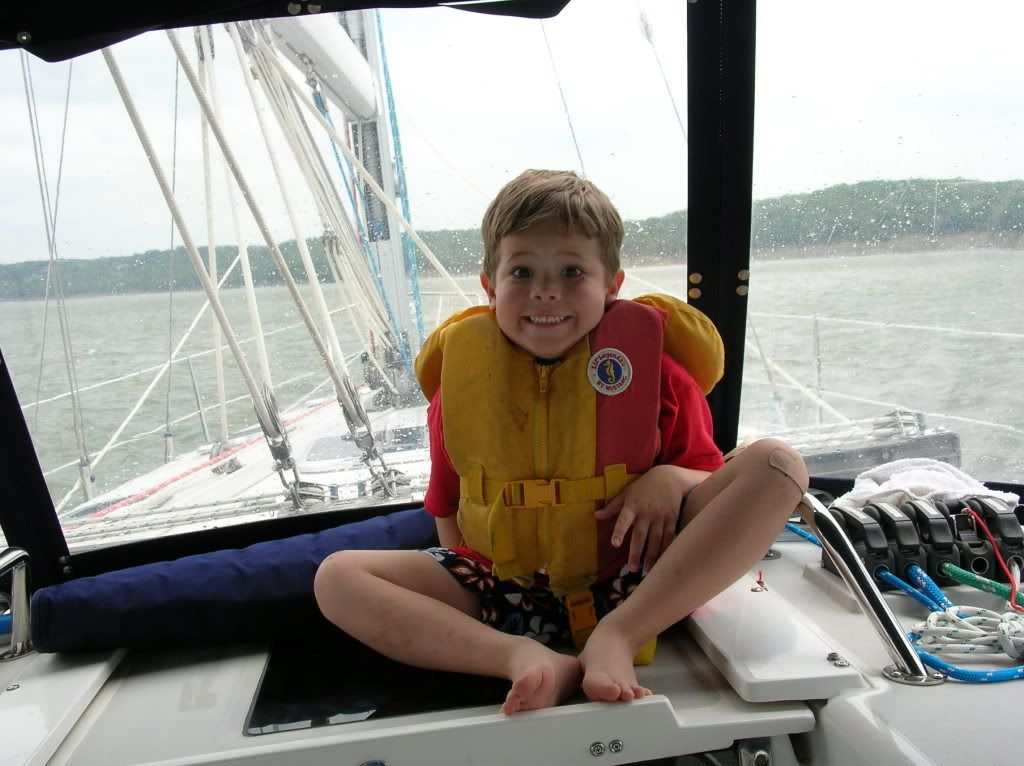 But we take our heavy weather sailing seriously. We run a serious, military stye boat...
We went through steering through the waves/weather and easy ways to trim the sails in heavy weather...
Not bad for a 5 or 8 yo, eh?? It was a great time for all, me especially. For you other dad's out there, if you can get some time just you and your kids on the water, they won't forget it. This will become somthign much more regular for us.
See ya!!! (happy dad pic to follow):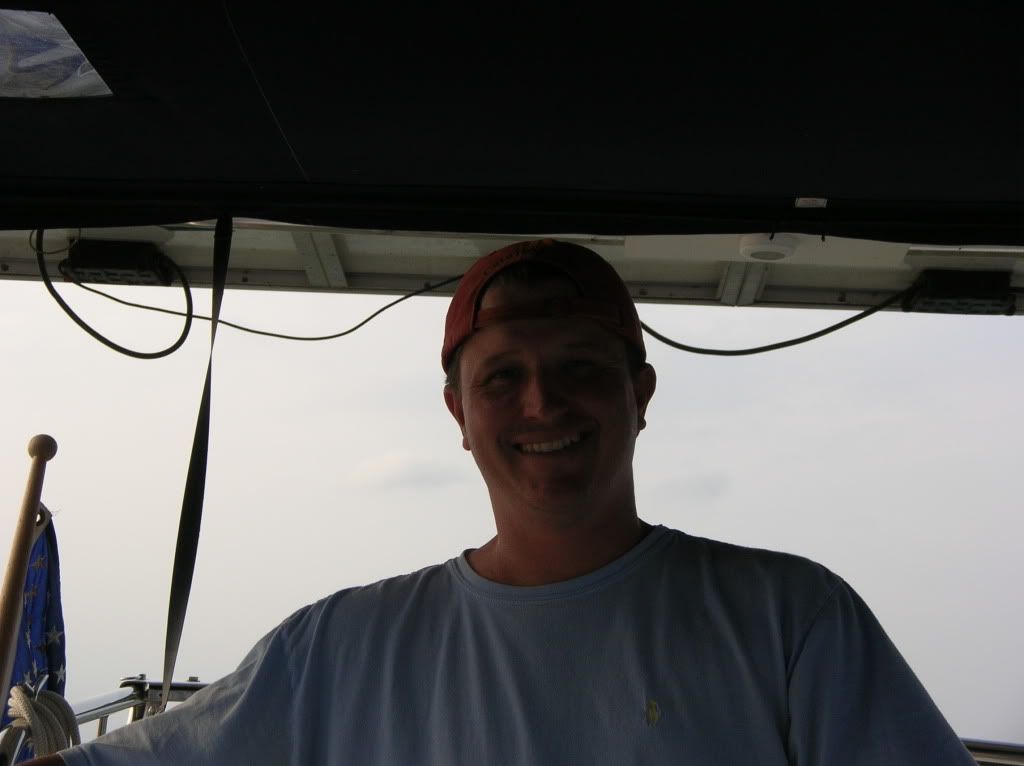 - CD