Discussion Starter
·
#1
·
Can anyone help me identify this track and slide? I'd love to buy some additional slides, but I'm not sure what to look for. I suspect they're not even made any more.
This is on a 1969 Ranger 26. I think it's the factory-installed track. A friend with a '71 Ranger 23 has the same track. The track is 1" wide, and it's shaped a little like T-track, except it has a groove along the top. It doesn't have pin-stop holes; the slide has a screw that, depending on how tight it is, will either press down into the track groove or bump into the screws holding the track down to hold it in place.
The slides look very similar to the slides currently manufactured by Schaefer. But I don't see anything in their catalog that quite matches.
Here's a picture: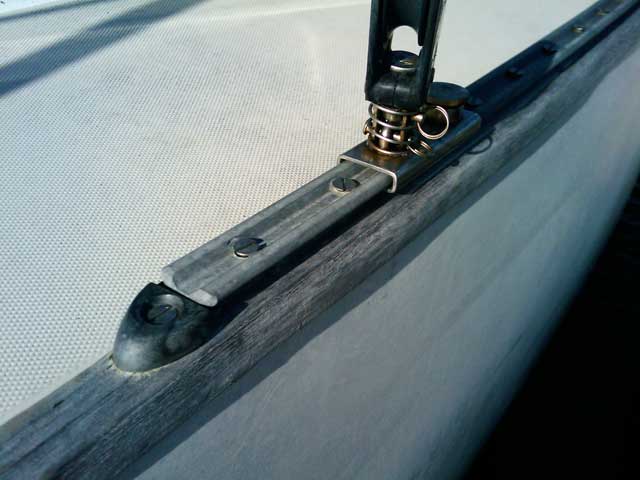 - Steve