Discussion Starter
·
#1
·
I was talking with JRP about chain plates, and decided some of you would like to see how interesting the design of the chainplates on my boat is...it's really cool, take a look.
It's a well engineered system that transfers all mast / Shroud loadings, thru the deck, pass the hull sides, into the boat's keel structure, where the reinforcing grid bears the stress, instead if bulkheads, or the boat's sides..
This system is rather light, extremely resistent, and sperads load over an enormous area, allowing the boat to sail harder and truer...less bending effect and deformations...it allows me to sail with confidence in any winds...
The bellow drawing shows a front view of the Kevlar reinforced beams or stringers.
Attached to the Kevlar stringers, there are on each side, Satinless steel plates, that reinforce the zone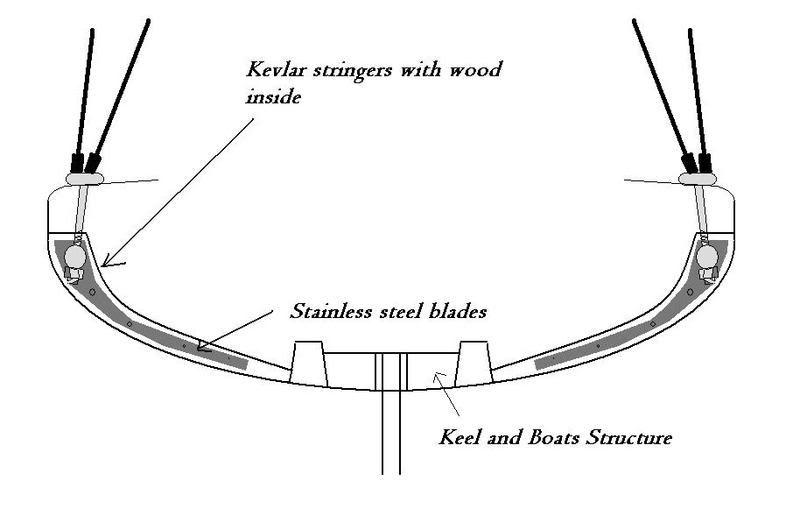 The below drawing shos how the 3 stringers are laid (not to scale), and how the SS stud goes thru the 3 pieces.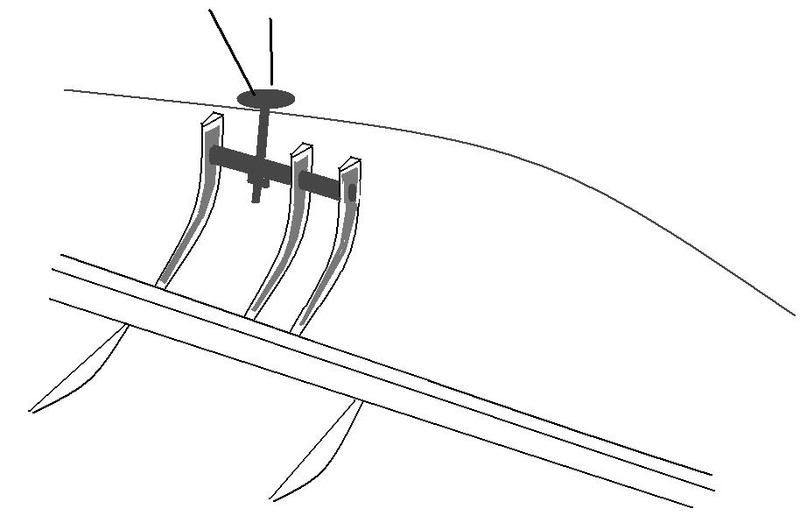 The bellow photo shows the stingers being made and some already in palce (black arrows)..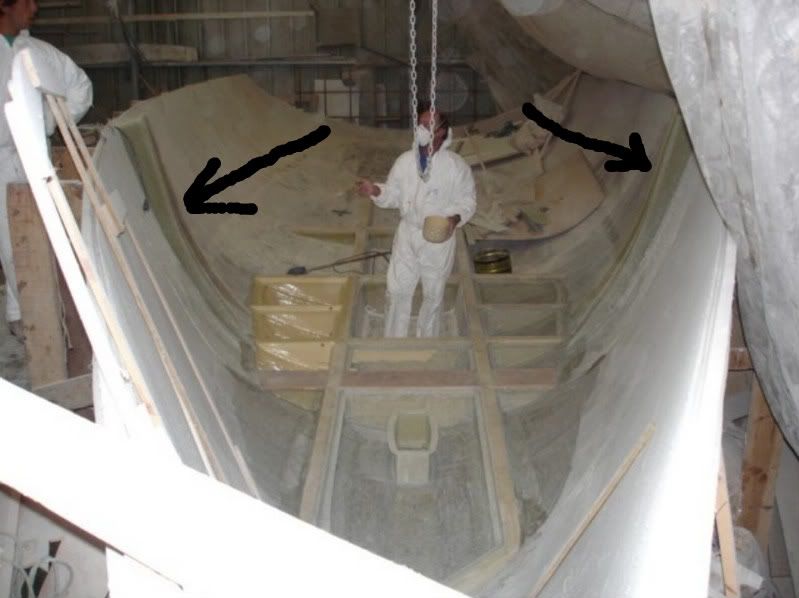 and bellow photo shows the above deck plate, that transfers the load from the shrouds to the beams under the deck
This to show you that a well engineered system, on a race boat, will in fcat rival or be stronger than the "over beefed up system" of hevaier boats, ocean goings and old shoes.....
agree??