Discussion Starter
·
#1
·
Here's a snapshot of some of the highlights of cruising Vancouver Island's remote Barkley Sound...
This is often part of a Van Isle circumnavigation for those with the time, or a slog up from the south for those on tighter schedules. For those with trailerable boats it should be noted that there is road access to Port Alberni, Bamfield and Uclulet for sheltered water access to this area.
With August generally referred to as "Fogust", this area is best visited in early summer, with mid July as most people's latest choice. But it really is the luck of the draw with the weather gods.
Juan de Fuca strait in summer is often subject to strong westerly winds and considerable tidal currents in some areas, so the trip from that end can be quite arduous. While there is potential overnight anchorage in the relatively open San Juan Harbour (Port Renfrew) it's limited and often very rolly. As a result most tend to push through from Sooke or Victoria in one long day. And, naturally, when you're ready to surf those same Westerlies home, that's the day you'll encounter the occasional SE winds.....
Leaving Victoria at first light July 1st:
After a short bit of breeze at Race Rocks, this is what we "saw" for about 12 hours (did I mention this was July 1st)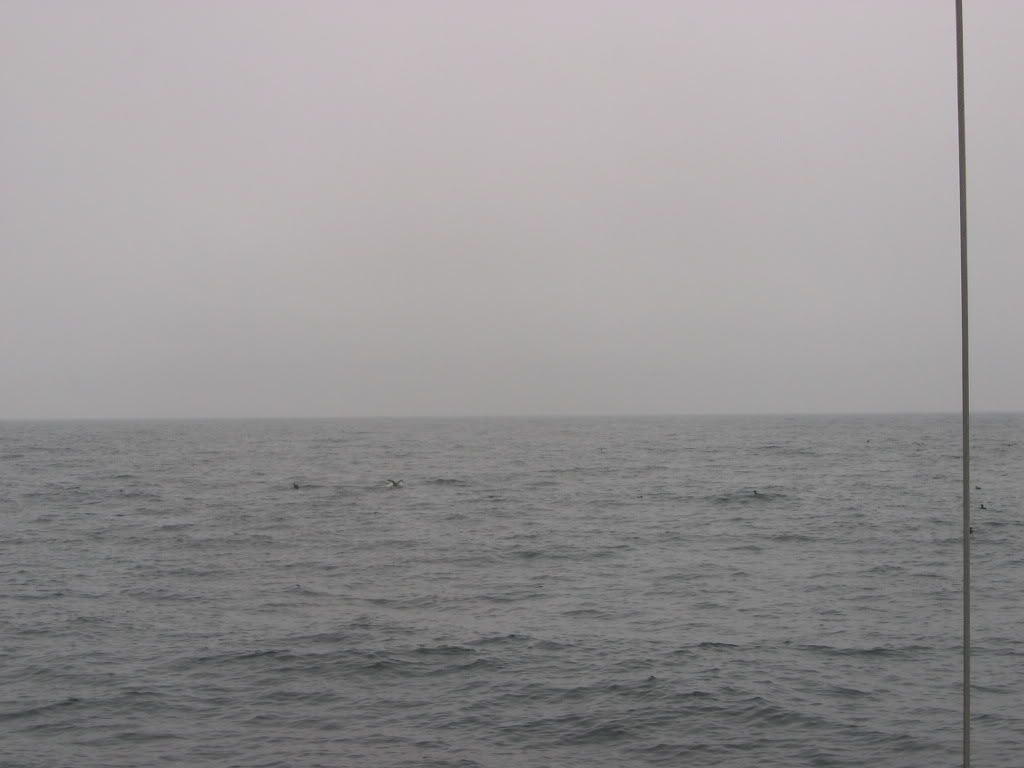 Rounding Cape Beale and into the channel heading for Bamfield.. did I mention this was July? Friend Brian (at the helm), who we usually sail with in the Caribbean was not impressed! (Did I mention this was July 1st)
Barkley Sound and the Broken Group of Islands (outer Islands left centre of picture)and our approximate routing
Bamfield's famous boardwalk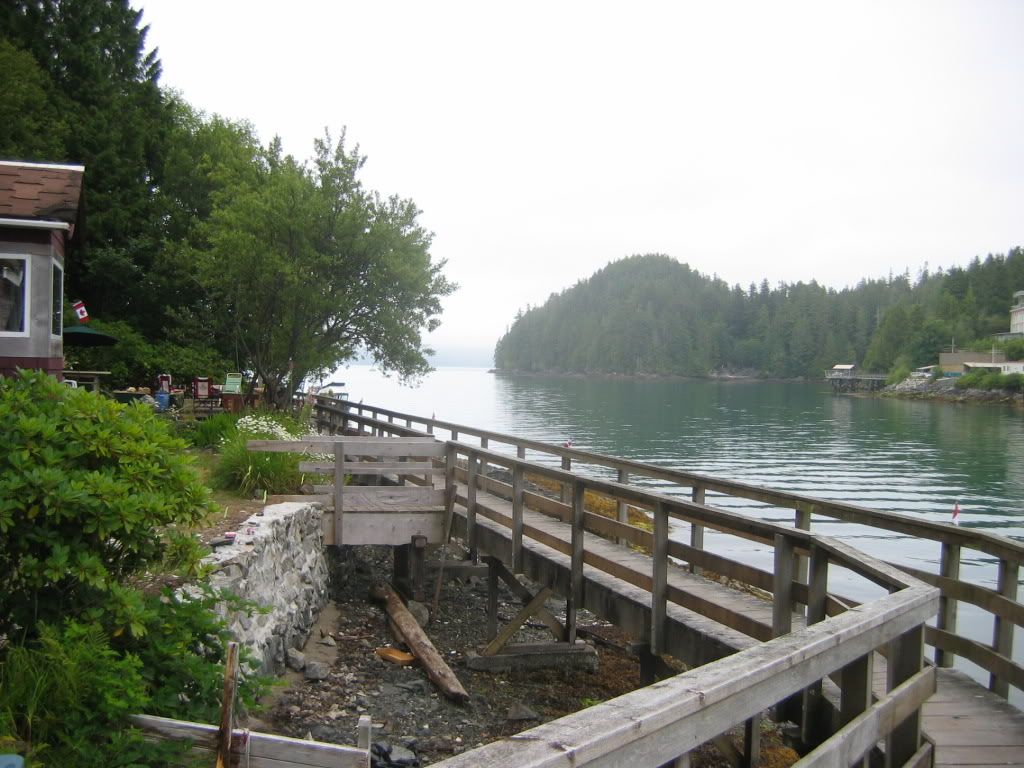 Brady's Beach, a nice 20 minute walk from the boardwalk.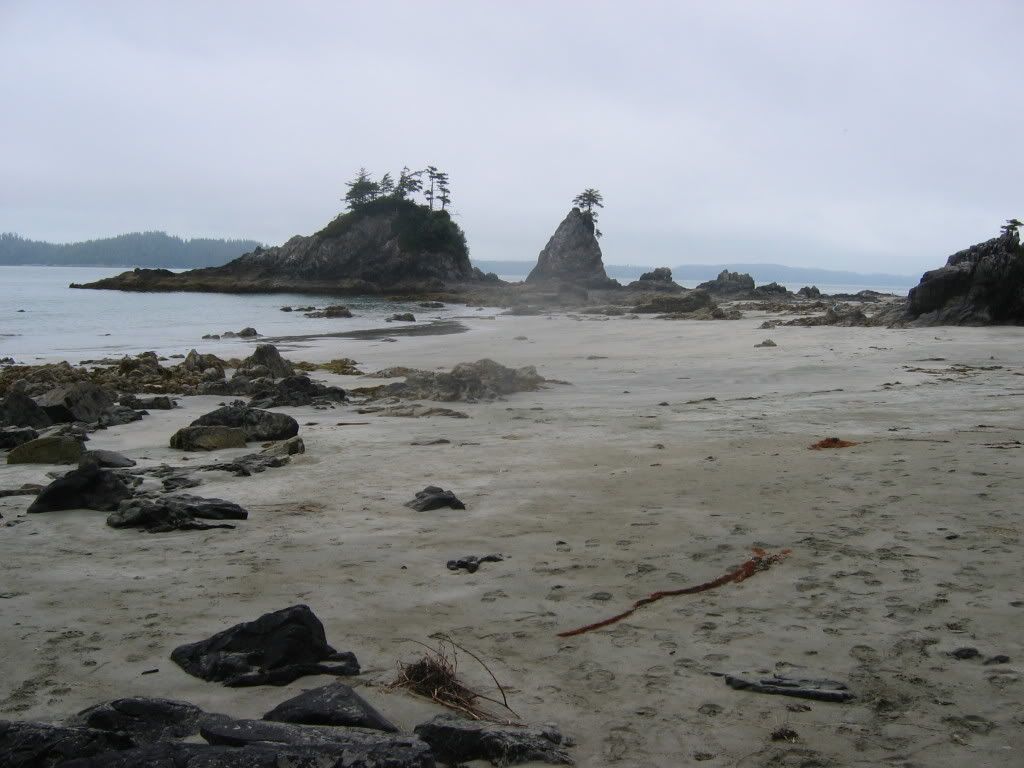 The Port Alberni Yacht Club outstation - transients welcome, reasonable moorage fees, hot showers..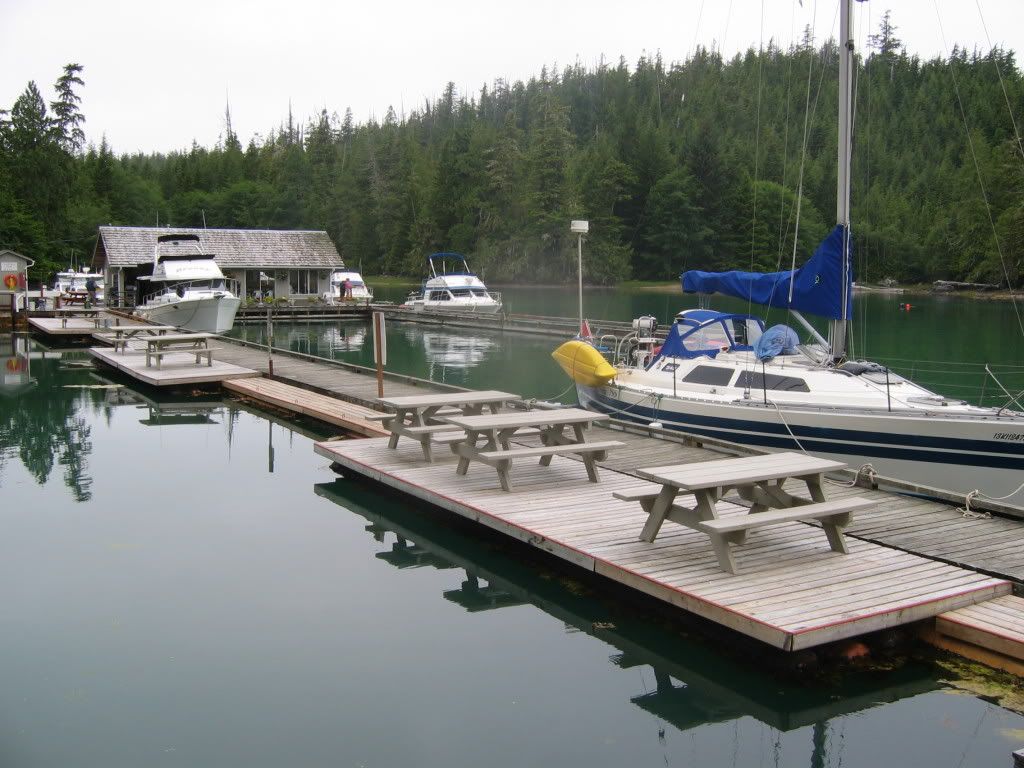 Neat kayaker's sea tunnel, near the PAYC station
We love our little kayaks!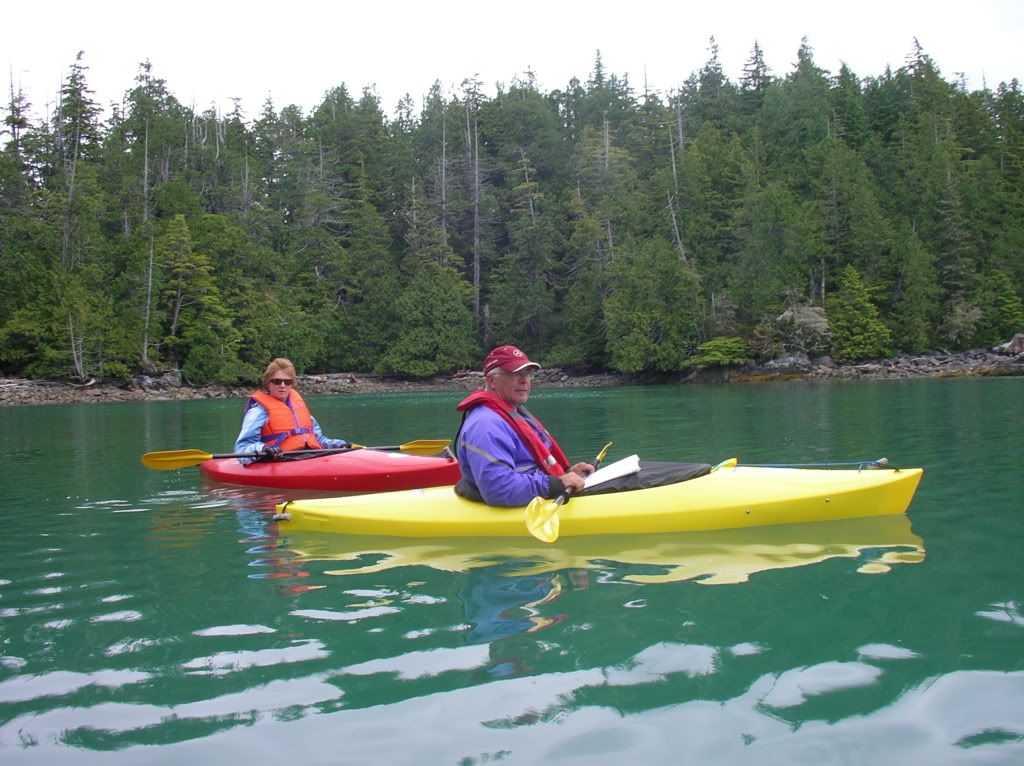 One boat hidey holes abound
The estuary leading to Lucky Creek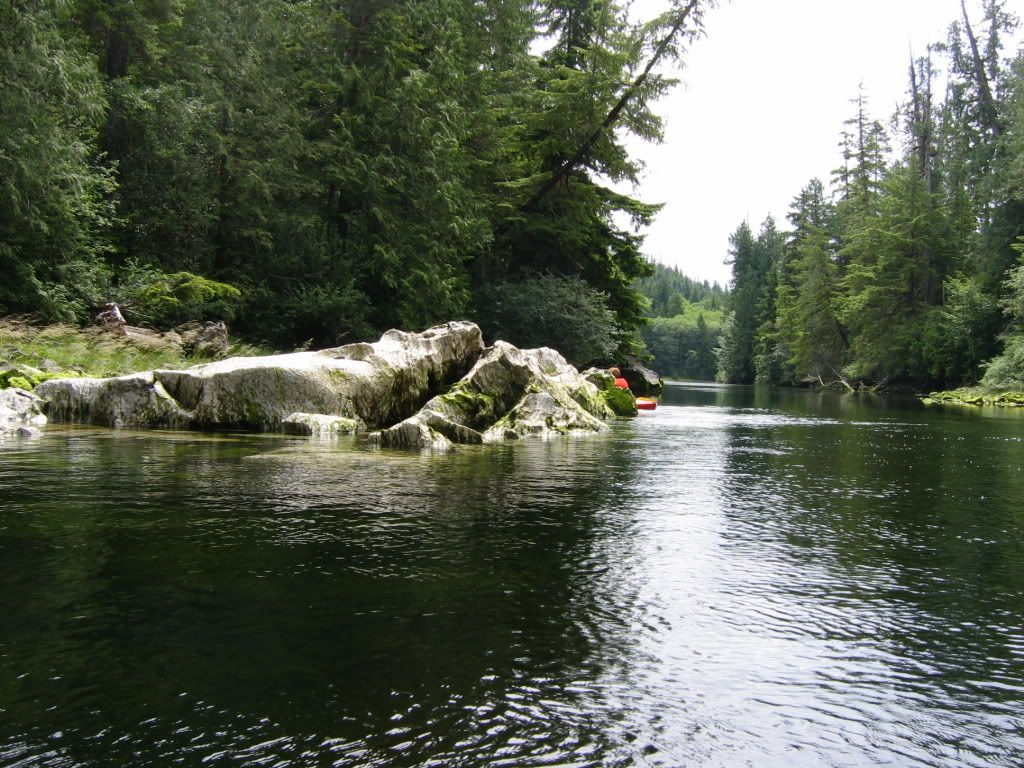 Not so sedate outer coast, "Big Beach" at Uclulet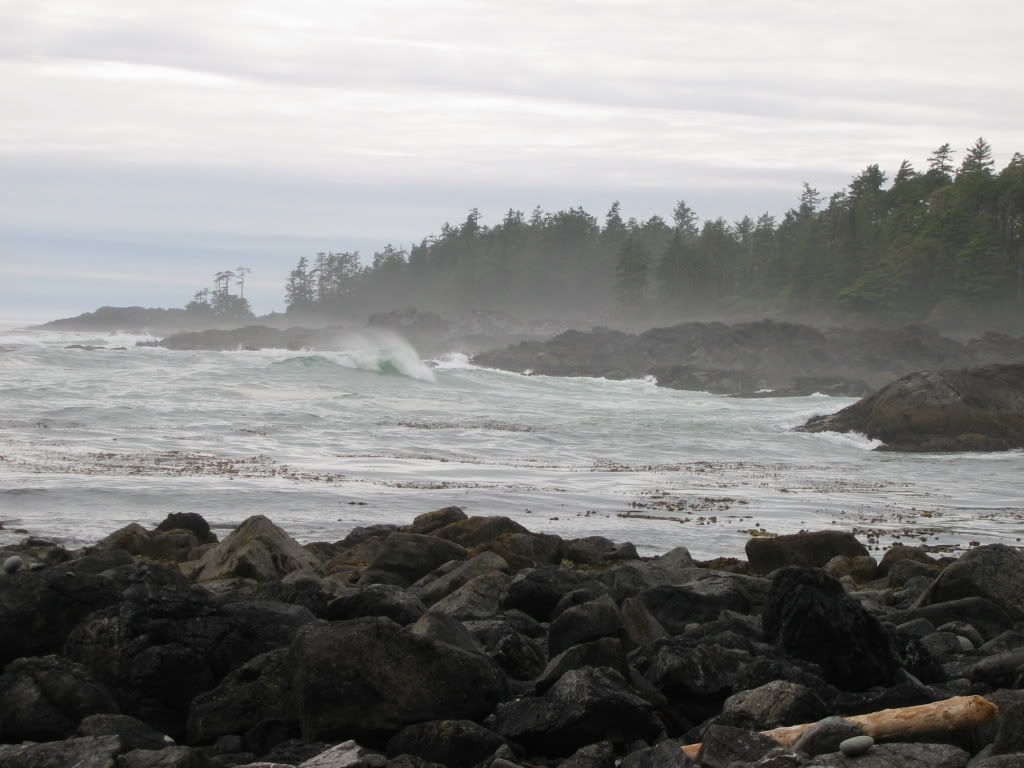 Uclulet's Canadian Princess Fishing lodge.. rooms on board as well as in the resort on land, with a fleet of charter fishboats.
Lush vegetation on the rain-soaked outer Islands.. Benson in this case.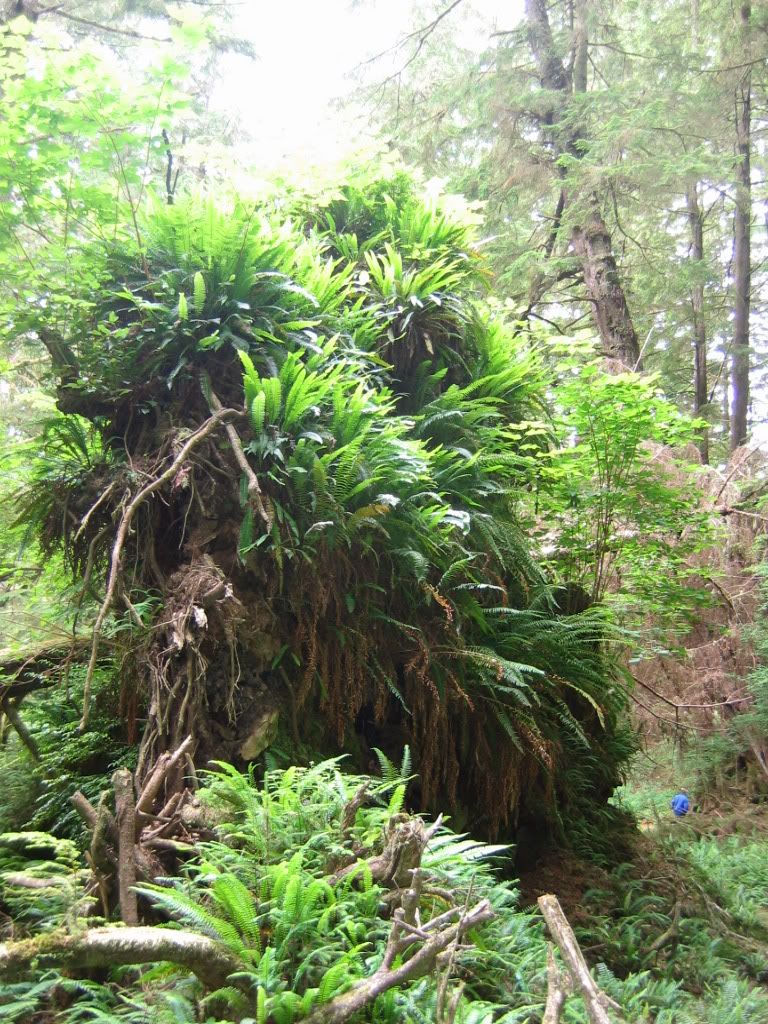 Old Aboriginal Village beach on Effingham Is - a bit of a bushwack from Effingham Harbour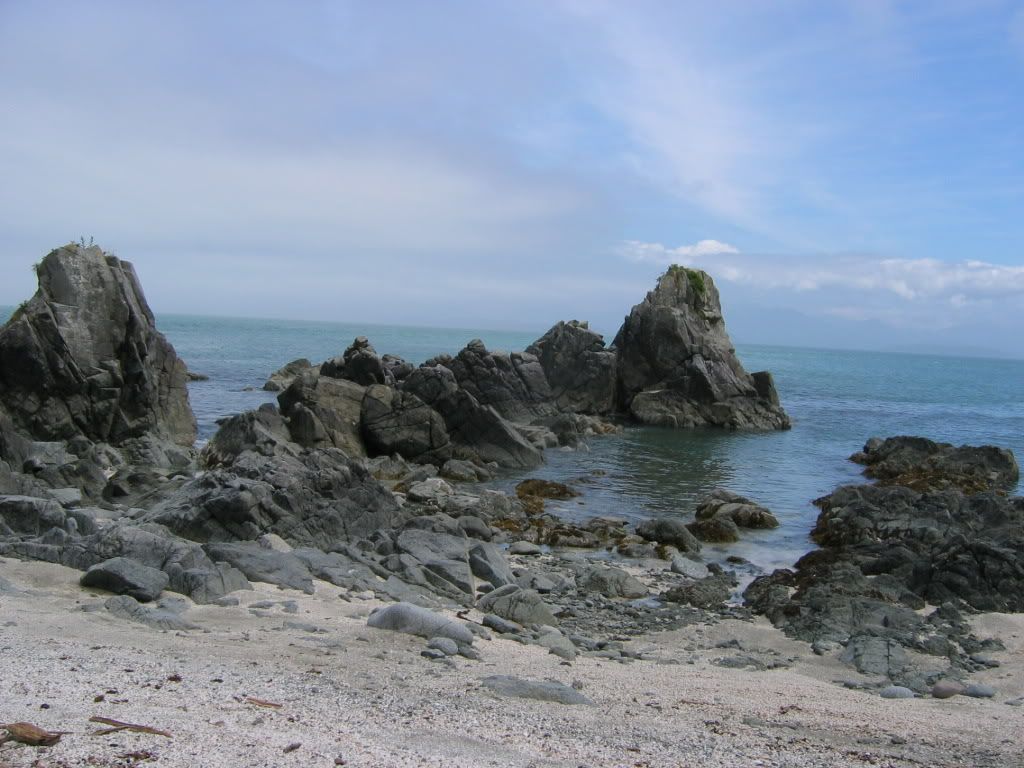 View from the Pinkertons out to open water in the west.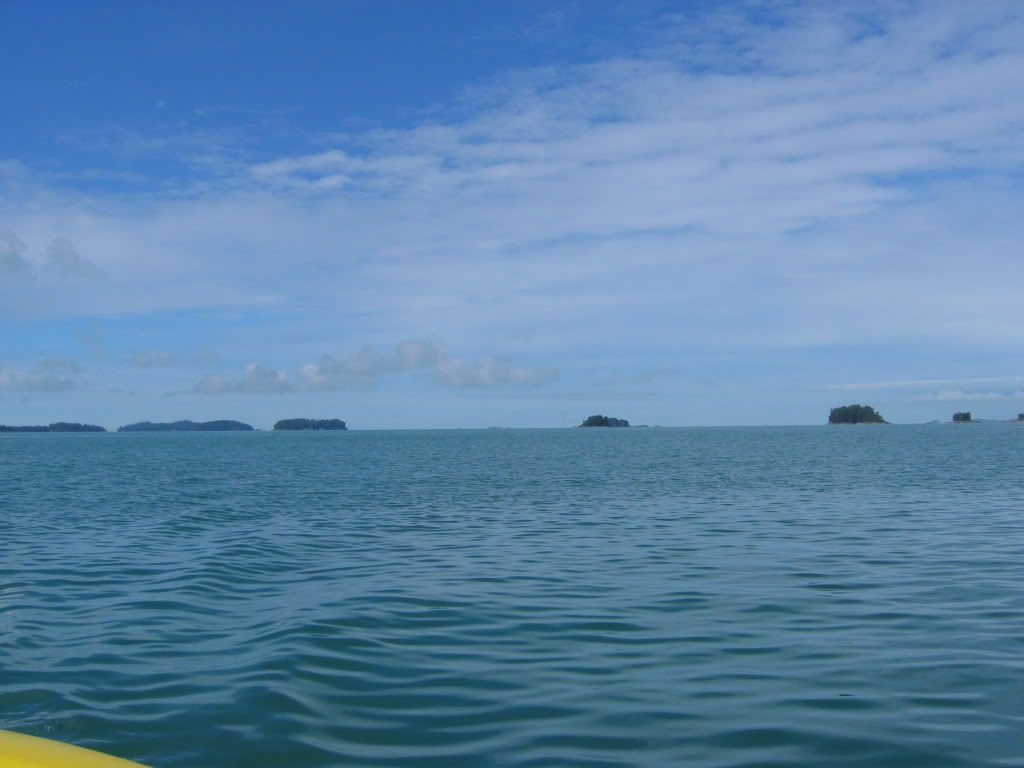 We DO get our Westerly for the trip home (after waiting 2 days)
After leaving Bamfield in the dark, and sailing right round to Sidney Island non stop, this sunset capped our day.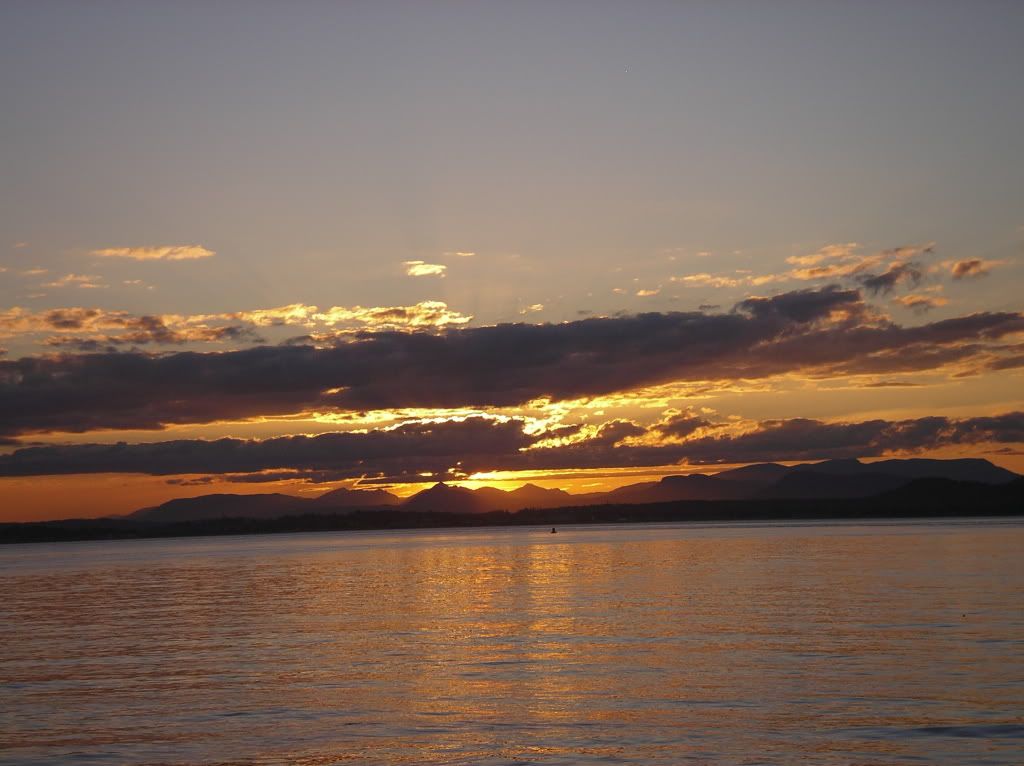 While giving up some summer sunshine is likely, it's still a worthwhile venture, so different from the San Juans and our inside waters... highly recommended!