Discussion Starter
·
#1
·
A while ago i was talking with some members in the chat about a big project that i started. for over the winter here in canada. Building a hard dodger for my IRWIN 28
I dont have the proper finished sized picture of it on the boat but it matches the lines perfectly here is a picture of it in my back yard after i layed some glass.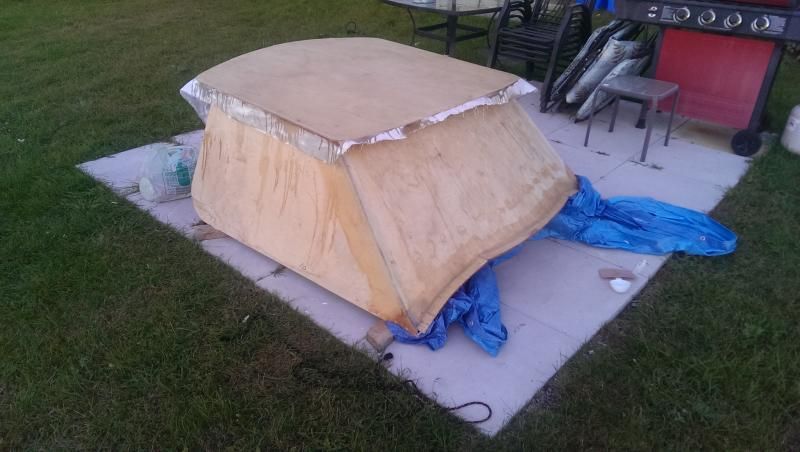 hard to tell but both the roof and front window are both curved
-Core is 3/8 Russian ply doubled up in some areas super strong
all joints filleted
- All joints are filleted with a Epoxy mixed with milled fiber and Cabosil to make laying glass easy. all corners will be tapped after glass is layed on surface with stitchmat and hidden behind a cover where i will be running wires.
-glass is plain weave exterior and will have 2-3 layer for weather resistance and strength boded to the core with vinyl ester resin (stinky ****)
inside will have one coat of glass.
for any one of you that do alot of glass work outdoors in temperate areas i strongly suggest getting a silicone impregnated heating blanket. i picked up 2 for $40 Shipped from china. best money i have ever spent and im gonna get more. they come with 6 foot 3 prong power cord. and temperature controller. Pads heat from room temp to 250'C