Discussion Starter
·
#1
·
These guys left Newport Friday afternoon on a 43 Nelson Marek they'd bought on eBay for $10K... They were headed for Bermuda, on what was to be the first leg of a trip to Oz, via the Cape of Good Hope and the Southern Ocean...
Here's what they were sailing straight into, as shown on Passageweather on Friday evening... Absolutely mind boggling, how any sane individual could have left with that forecast... The text forecast from NOAA is perhaps even more sobering, featuring "Hurricane force winds, heavy freezing spray, windspeeds to 65 knots, seas to 36 feet", and so on...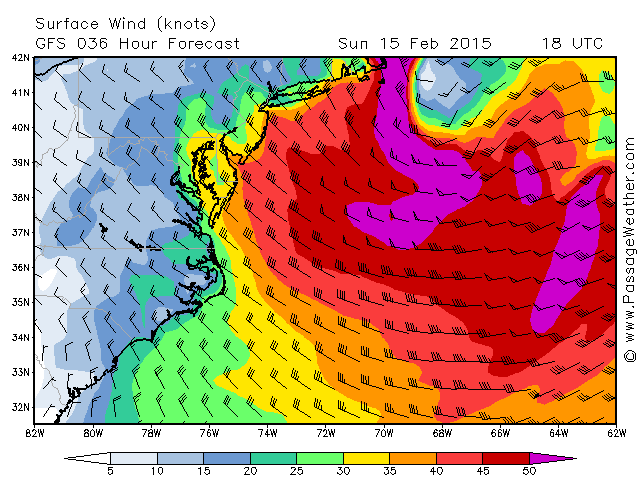 They called for Mommy early this morning... Seems somehow fitting, the Coasties plucked them out of the North Atlantic very close to the same spot that RAW FAITH went down... One has to wonder whether these guys, even now, have any clue how lucky they are to be alive...
Coast Guard Rescues Sailors 140 Miles off Nantucket - Western Massachusetts Breaking News and First Warning Weather with WGGB.com ABC 40
There's a thread over on CF that was started prior to their departure, with links to stories in the Newport paper about their prep...
Sailing New England to Australia in February - Cruisers & Sailing Forums
And, in related news, the CG plucked another crew off a trimiran last night, south of Cape Fear...
Those helo crews and rescue swimmers sure are getting plenty of practice lately, courtesy of us yachties...
Coast Guard rescues 4 from damaged sailboat off NC coast | WAVY-TV