Guys this might seem foolish to ask but Im going down to the boat tomorrow on my ongoing project...and time is of the essence...
one thing I havent tackled yet(on my projects) is my electrical system
this is whats left of my engine/electric room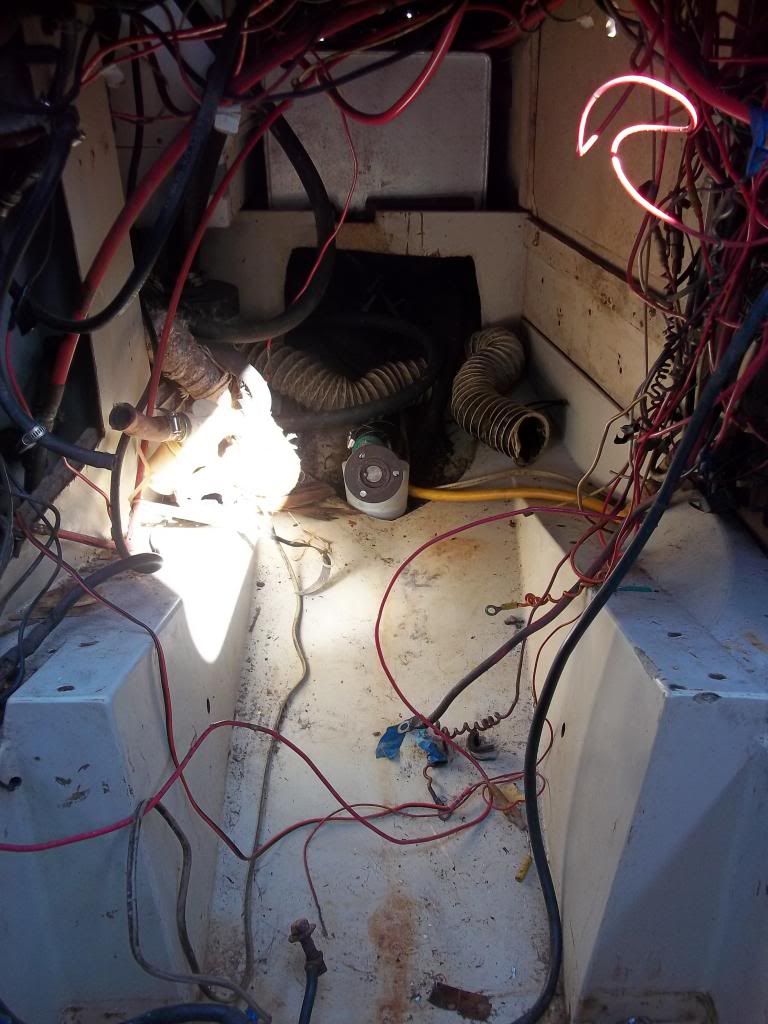 last time around I was trying to test out my system and hooking up my battery and got no juice no matter what I did to my panel
I do get juice to the bus bars on each side of this pic...not seen though
my newb question is Im pretty sure the engine block(old palmer) was used as a common ground
so what would be the simplest way of getting a common ground now, going back to battery terminal? ground plate in bilge? what?
...at this point my main goal is to eliminate all ENGINE related wiring which is the big mess you see here...the panel has the old style breakers with fuses...
Im quite limited in boat eletrical systems...I can get my way around motorcyle looms and stuff but never have really tackled a full "rewire" job on any of my boats...
any and all help appreciated...
thanks
christian
ps. if it helps any I have no external grounding strap or copper plate, and none of my thruhulls are bonded
I do however have one aft keel bolt that has a wire to it...I do not know if it is a lightning ground or what...
my keel is iron...