Discussion Starter
·
#1
·
I promised in this thread to start a new thread on the steps going forward.
http://www.sailnet.com/forums/gear-maintenance/104260-chain-plate-impact.html
This is my attempt at doing so.
Last night I pulled the joinery off and took a look at what I'd be needing to do to replace the chain plates.
Just a reminder - 1987 Irwin 38 CC MkII, chain plates embedded in the fiberglass, the tab with the pin hole (for the shroud) goes through a 2 inch thick toe/cap rail.
Here's the overall view:
The issue that spring boarded this: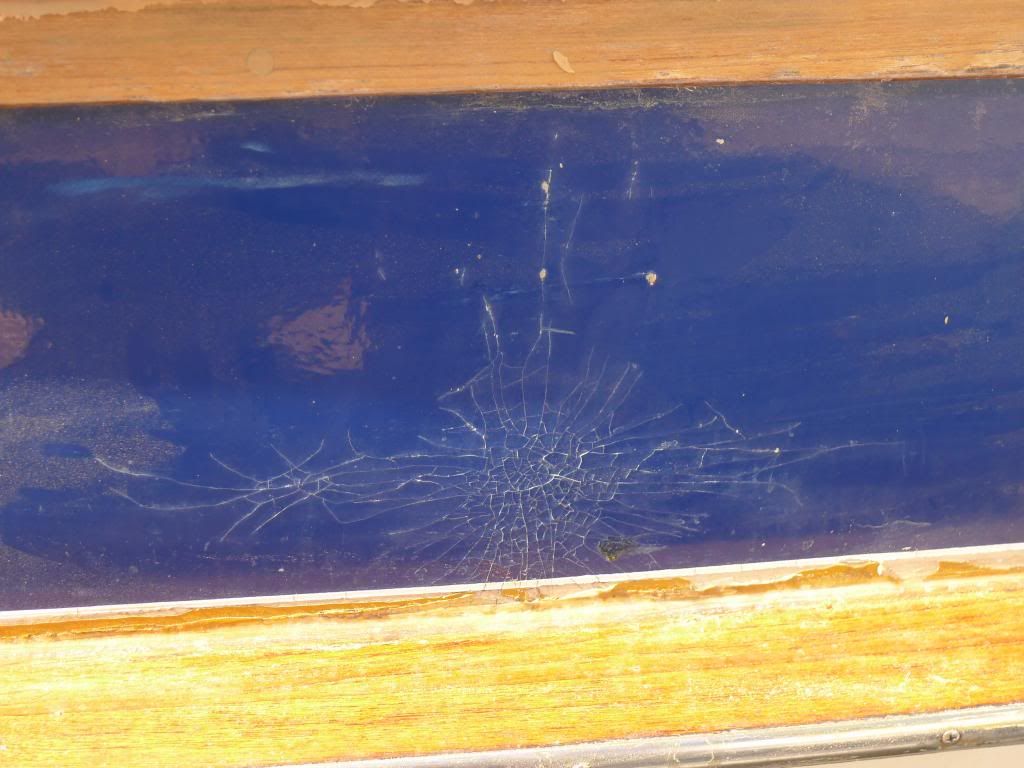 That area from the outside on a FLIR image
That area from the inside on a FLIR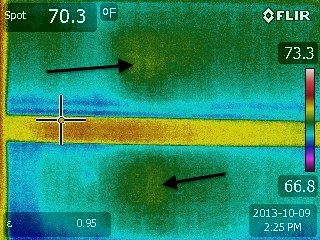 That area eyeball view, obvious long term water leak (previous owner).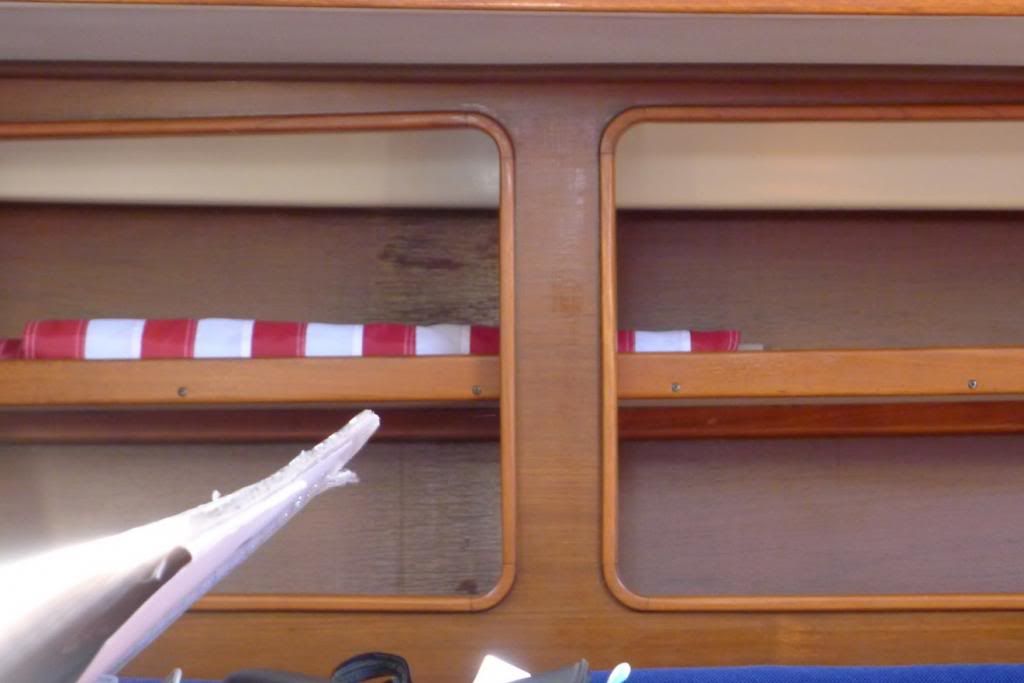 Okay, here's the big one. That area - no wood or joinery over it. Raw hull.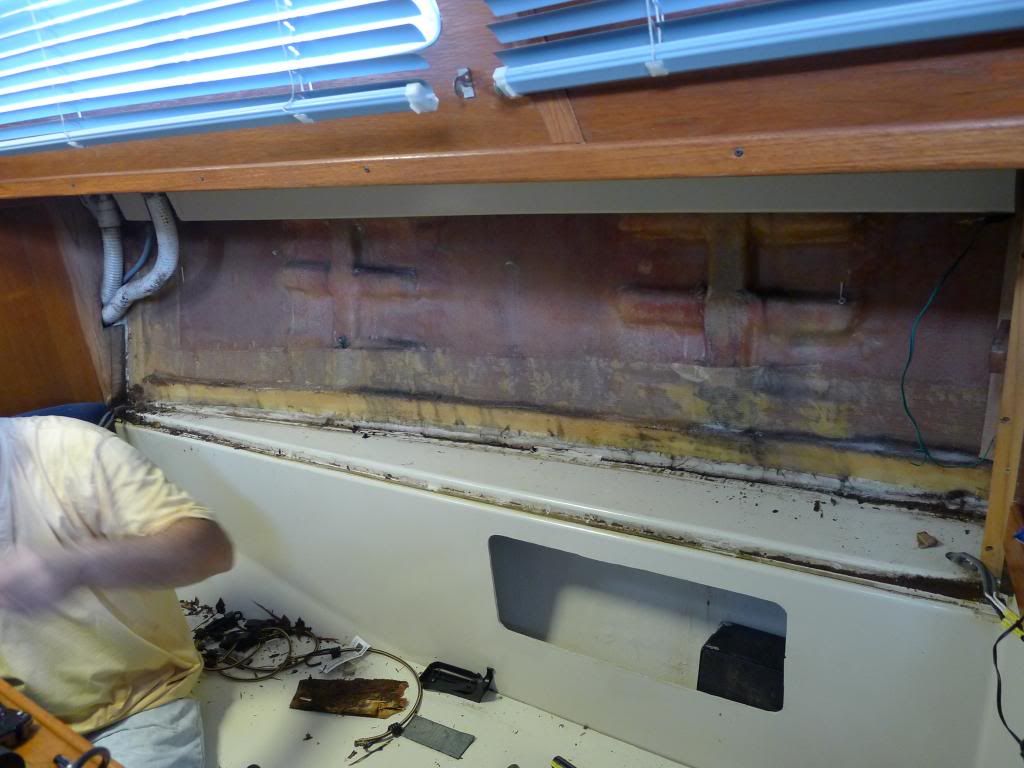 What you are seeing is two of the three chain plates (the forward one is on the other side of the bulkhead). The chain plates have two horizontal 'tabs' - like an inverted orthodox cross. I do not know how they are joined, no bolts are obvious so I assume a weld.
The obvious dirt is from long standing wet/rot over the years. I had no leaks at all until I removed the jelly fish/snot over the chain plate covers while doing the teak rails. It is all obviously years old.
Between the two horizontal tabs of the plates are some obviously well caulked screw pointy ends - they are what is holding the 2 inch thick, 3 inch wide rub rail on.
There is a heavy glass strip at the bottom of the plates, this folds horizontal over where the coring obviously starts (as well as the gel coat).
At the top there is a gel coat cover strip, up under that looks like this.
Those screws are bunged toe rail/cap rail, stanchion bases etc, going through the bases, teak, and folded 'shoebox' lips of the deck/hull.
Here's the underside showing a plate -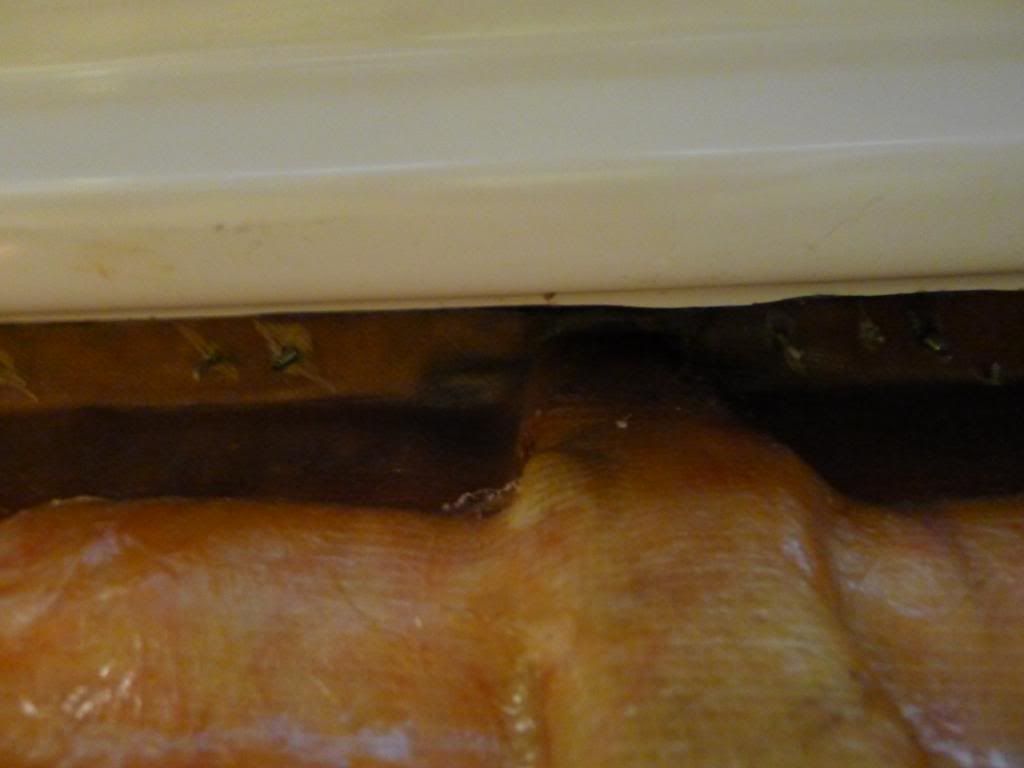 That's enough for now.