I think that is a good survey and hopefully things can be resolved. I think a 150 ft setback is reasonable. I anchor 300+days per year and when on land live in Florida on the water. In the last 2,000 days of anchoring I have never anchored within 150 ft of anything that might damage my boat except for another boat.

However, even when I had a 30 ft boat I never used the ICW...I get nervous near all those boats and people!

Is it as Captmeme writes an ICW problem?

Are there too many boats chasing too few anchoring spots?

Phil
As much as I've enjoyed anchoring in some tight spots like Lake Sylvia in Lauderdale...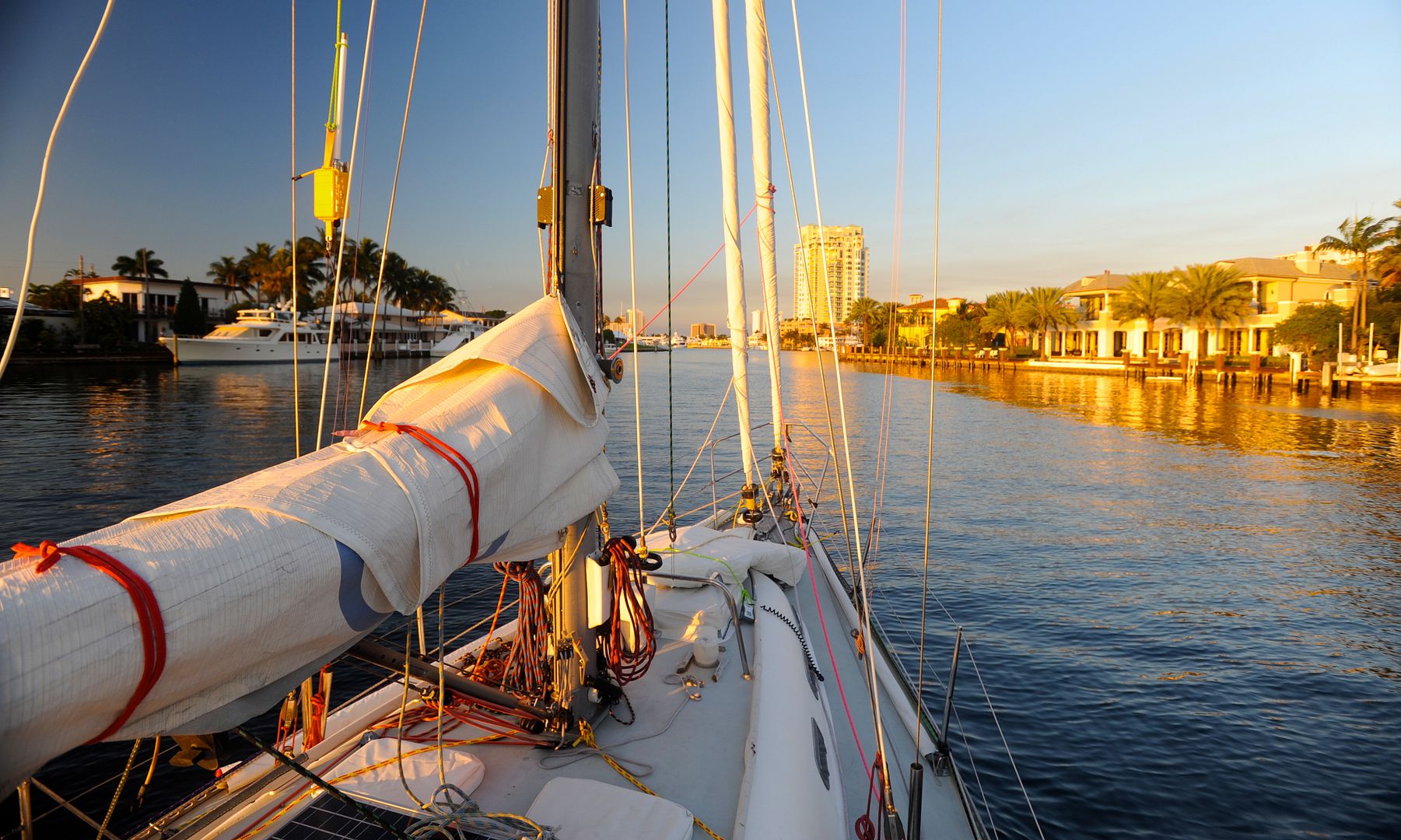 ...and Sunset Lake in Miami Beach...
...I'm inclined to agree that a setback of 150' is not all that unreasonable... I know that I was located more than 5 boatlengths off that palatial home pictured above, but even so, I was all too aware that I was definitely close to 'intruding' on that homeowner's space... Obviously, he owns neither the water, or the view, but I would hope any cruiser would give similar consideration to any waterfront homeowner's privacy...
Not sure where the 150 foot number is now coming from, previously talk of a 300' setback has been bandied about. Below are the maps Dave was referring to, which clearly indicate anchoring would be all but eliminated in much of Broward County, and a spot like Lake Sylvia might only accommodate 2 or 3 boats dead center...
Let your voice be heard! Potential Florida anchoring restrictions | General | Waterwayguide.com News Updates
So, 150 feet seems to me like an acceptable compromise, if it comes to that. I think the handwriting is on the wall, this seems an example of not letting the Perfect be the enemy of the Good, and such concessions might be the only way to get a reasonable state-wide policy instituted in Florida... And, seriously, anyone expecting to have a full array of anchorages available within a stretch of the ICW like that between Palm Beach and Ft Lauderdale, dream on... That strikes me a bit like driving an RV to New York City, and expecting to be able to park on the streets of Manhattan...
)
As I've mentioned before, what will be interesting to see in the event that setbacks are instituted, is what might become of some of the mooring fields already in place... The city mooring field at Las Olas Bridge in Lauderdale, for example, would presumably have to go...