Dear Marty,
I know you love Jeanneau, and have one, and even better..I know you love the new Sun Fast 3200..
well..have a look at what is in front of my boat..a real Transquadra race boat.
They race from France to Portugal to Martinique, under the motto by Eric Tabarly "one ocean, one ma, one boat"...in oats from 9 to 13 meters. (30 to 45 feet).
Unfortunately one of them is missing, presumably dead, jean-Marc Hautbois, and a few rturned to look for him, probably why hey are here in Cascais.
This one, didn't finish, apparentely...
And to catch up on your French speaking, here is the site
CLICK
This is really interesting, if you're into real Hairy chest racing..not ACC BS...the real deal is here..on this side of the World.
Enjoy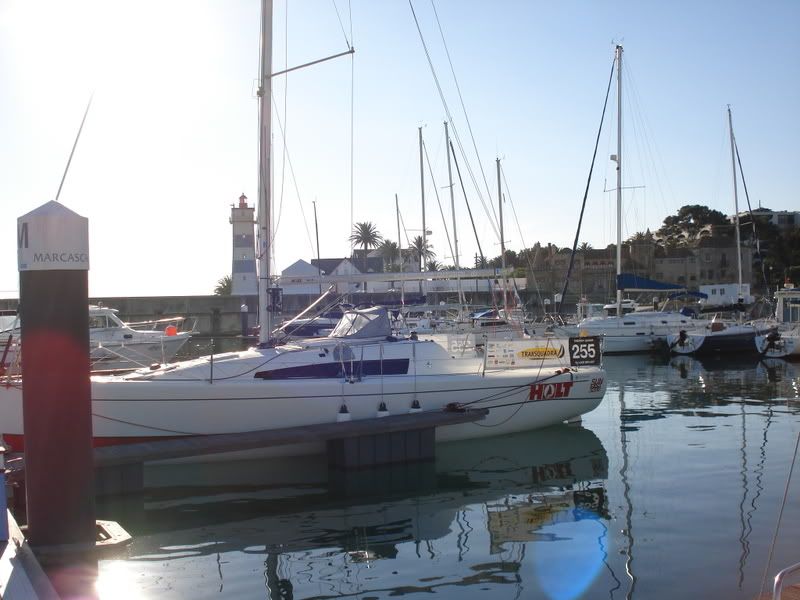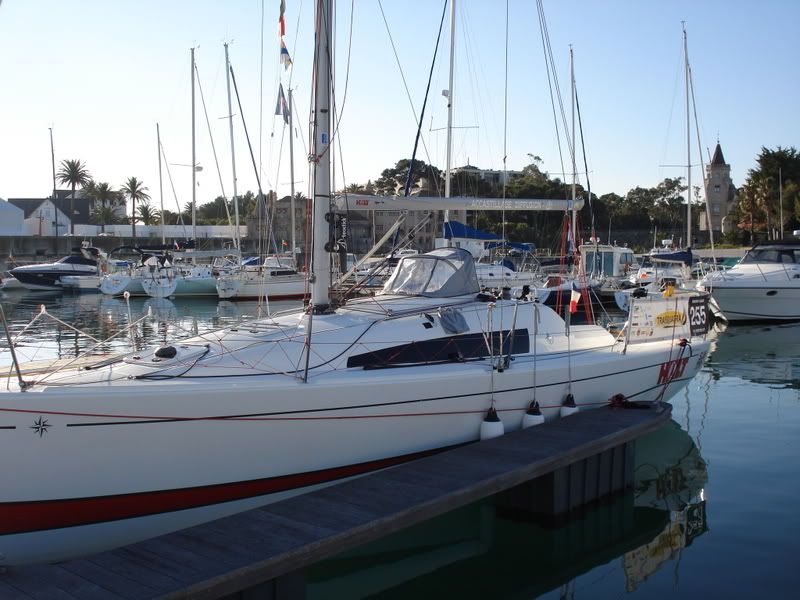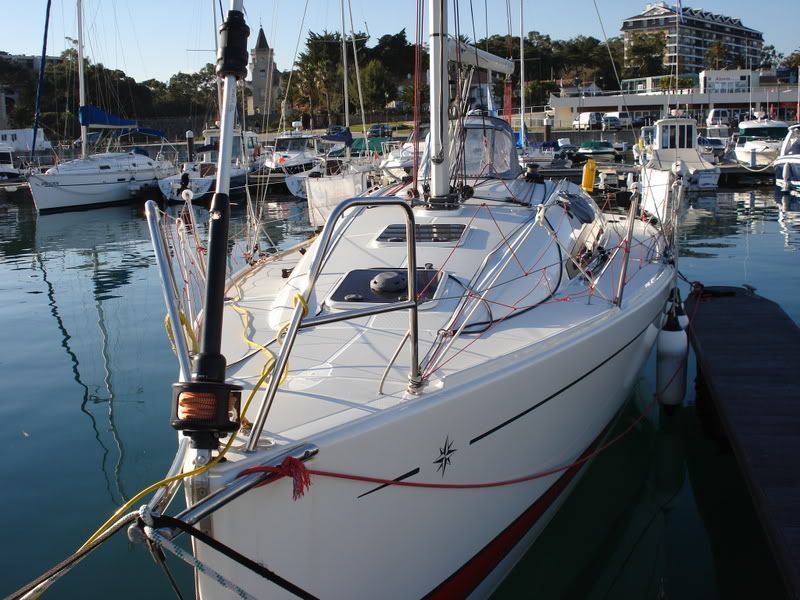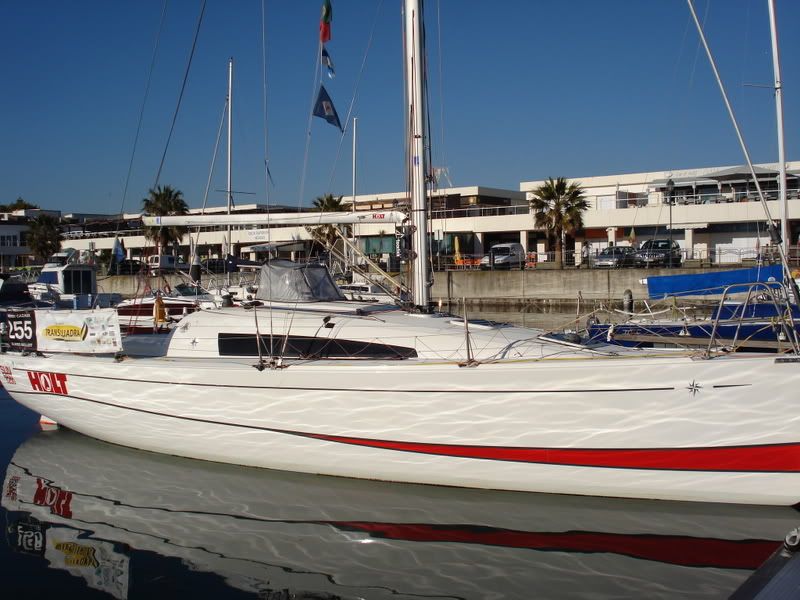 and there is an open on the other side from me, probably also one of the ones that returned to look for the missing sailor..but I had no time to go there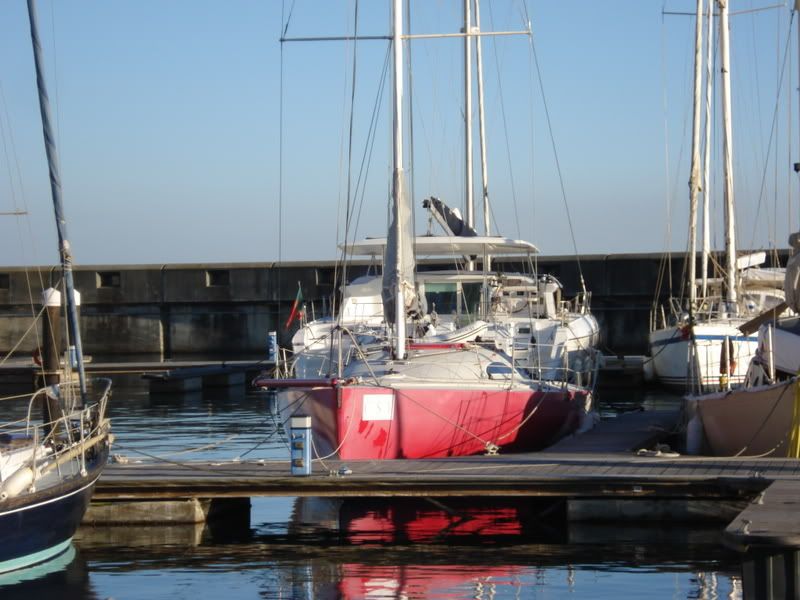 By the way..check the classifications, the first race, from France to MAdeira, Portugal, was won by a Sun FAst 3200...the boat you like so much..
Off course these are a "little" modified, for the purpose..but still...real deal..real Ocean..no Old Shoe stuff here
Alex