Discussion Starter
·
#1
·
Freinds,
Recentely I was at the Chicago Boat Show with a few friends from here..
And as I mentioned in a previous thread (
SEE HERE
), I do like the boats.
They are well built, a little cheap on the fixture materials inside, and flooring, and a few oher things, but overall are very good sailers, and excellent boats for casual coastal, and with some modifications, even some bad ass racing. The look alie racing sales gimmick torpedo keel must go..sorry.
However, one of the problems I have more trouble in passing, and explaining people, is what I think of the boat, ONCE IN THE WATER...I treid to show that to Tim and Jim at the boat show, but they could not see it and I could not explain it..so I use a photo instead.
It's hard to see in the brochures, videos, or when the boat's are on display...but look now, once in the water.
What I am talking about is how ugly the transition from cabin to coamings is, making the boat look absolutely out of balance, "nose heavy" and chuby.
This oat in the photo is the 37, but they are very similar in the cabin cockpit architecture, as they share the idea.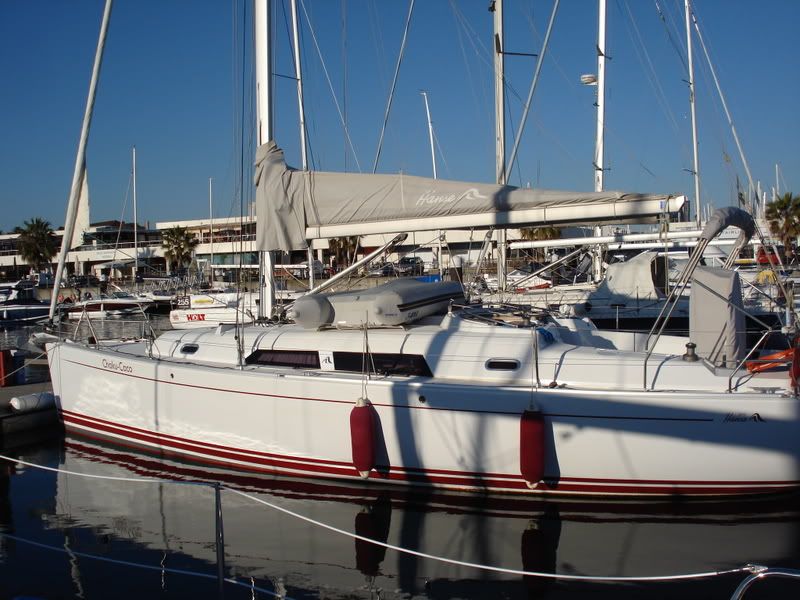 Tim and Jim..do you see what I tried to explain???
Look at the height on the boom, and the steering pedestal, the boat looks like a center cockpit...guess having room inside is possibe, at the exchange of a one damn ugly deck...
sorry
The boat is good, just looks weird
Alex