Discussion Starter
·
#1
·
Just thaught I would do a little update to this thread for the ones that welcomed me on board 2 years ago. Here is a few shots of the boat biginnings and where I am today.
1) new 2gm20F installed $3,495.00 installed my self
2) new bottom claening annd paint thru hulls etc. $2,400.00
3) New bimini's For captian and Crew $865.00
4) Auto plot repaire $350.00
5) New Diesel Fuel filter (FREE) Thanks John
I once said I got an almost free boat, Well I will not retract but I will admit it was a lot of work and cost some money. But I know my boat now from top to bottom all in the course of 18 months and it would have taken me years to learn a new boats systems. I think it was a good choice. Its a lot easer spending a little at a time and being able to sail at the same tome than the other way. I would never been able to swing that kind of money up front. I just wanted to say thank you to all of the guys on this site that helped me through the process It would have taken me a lot longer to complete this project without you. Again its not free.
On Saturday the forecast is high's around 75 degrees and light to med winds out of the north. So we sail.
Here are a few shots from when I found her rotting away on the mooring ball to today. Enjoy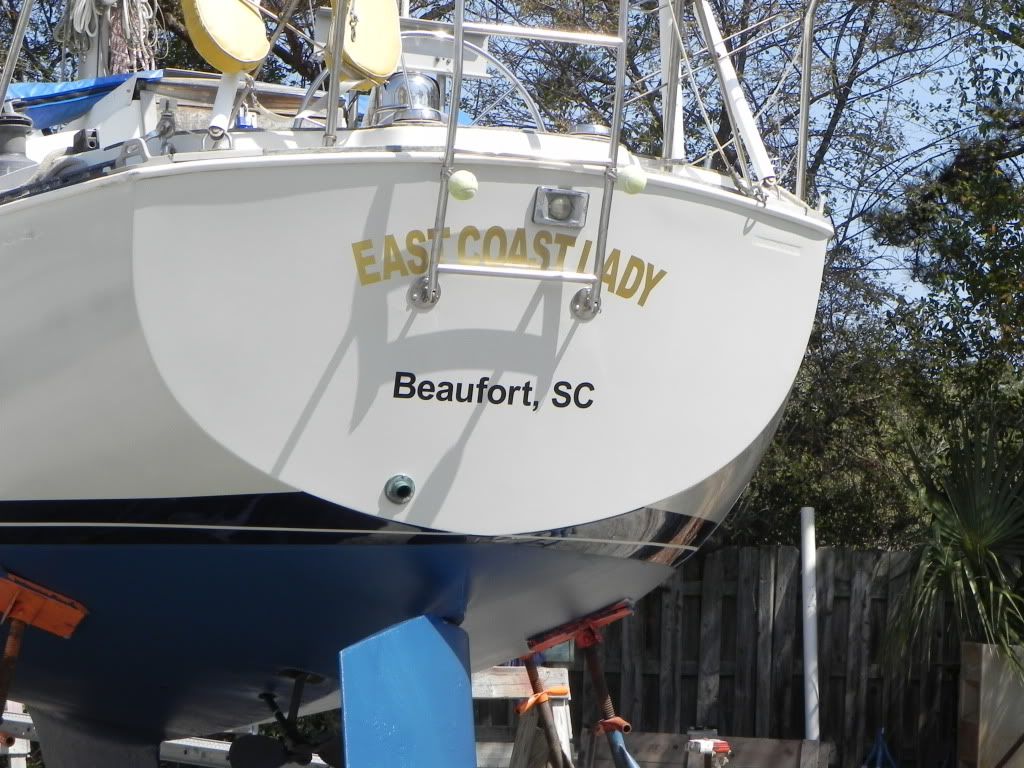 Out with the old Engine
In With the New