OK, here is a cool tip for newbies and others...off course my expereince, and nothing other, many may not agree, I don't mind.(or care)
One of the first things we learn once you start operating in the bow of boats is the knots that tie the genoa sheets to the sail..so far so good
Most people, just tie a bowline or any other similar knot, and many many tie the knot as near and short as possible..see bellow
well I don't do that, and so no one I know. I normally tie the knot as long as possible, (see blue arrow bellow, I will explain why...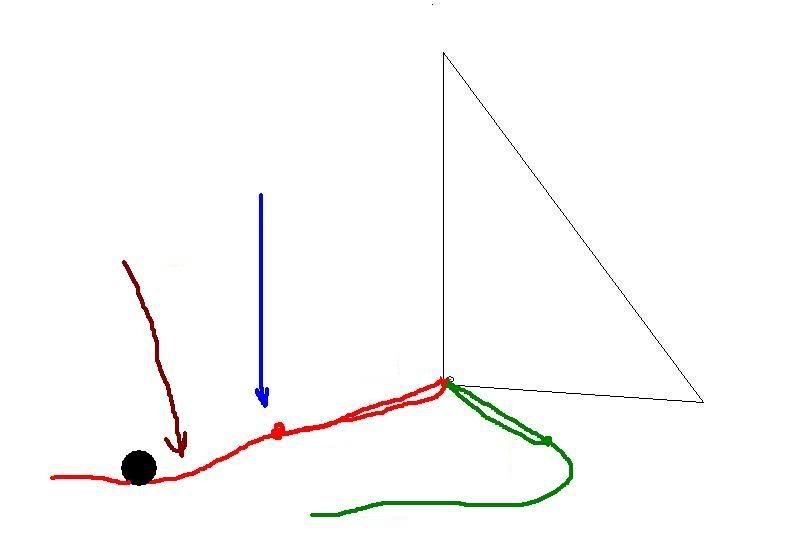 but the loop can't be too long, as it may prevent the sheet to get in the genoa track car sheave. The knot should be at least 3 inches before it reaches the sheave.See red arrow above
WHY??
Well one of the main reasons is that in a storm, in a hurry or any other emergency, the longer the knot is from the sail, the further in it is inside the boat, so one does not have to expose and stretch outside the boat to reach the knot in an emergency, which is good in bad weather..one never knows..
When one needs to untie the knot, and the sail is flapping around, it's hard to hold on to it...by having a long loop it dampens the flapping stoping the knot from shacking with the sail
It also helps when setting the wisker pole on a downwind, as the loop facilitates the manouver, and other more stuff...
Hope this tip from uncle Alex has helped you
have fun