Sure would be nice if you could get going a bit sooner, sounds like you might have to miss some nice spots...
Are you sure you want to bypass the Sageunay River? I've never been there, but by all accounts it's an awesome place...
You'll love the Magdalens, wonderful place... the wind is known to blow there, however, I sat there several days longer than planned before a strong NE blow finally wore itself out...
Havre Aubert is a wonderful stop, but try to make a stop over on Entry Island, as well... Very friendly little place, quite different from the rest of the Magdalens, and of course you've got to hike up to the top of The Big Hill
One thing I'd strongly suggest you try to work in, if at all possible... From the Magdalens, instead of heading to the Canso Canal, go over the top of Cape Breton and down thru the Bras d' Or, instead... It will add a bit of distance, and significant time, but I think that area offers some of the finest cruising all of Nova Scotia has to offer. Baddeck is always one of my favorite stops anywhere in the Maritimes, always an easy spot to linger awhile, and a difficult place to leave...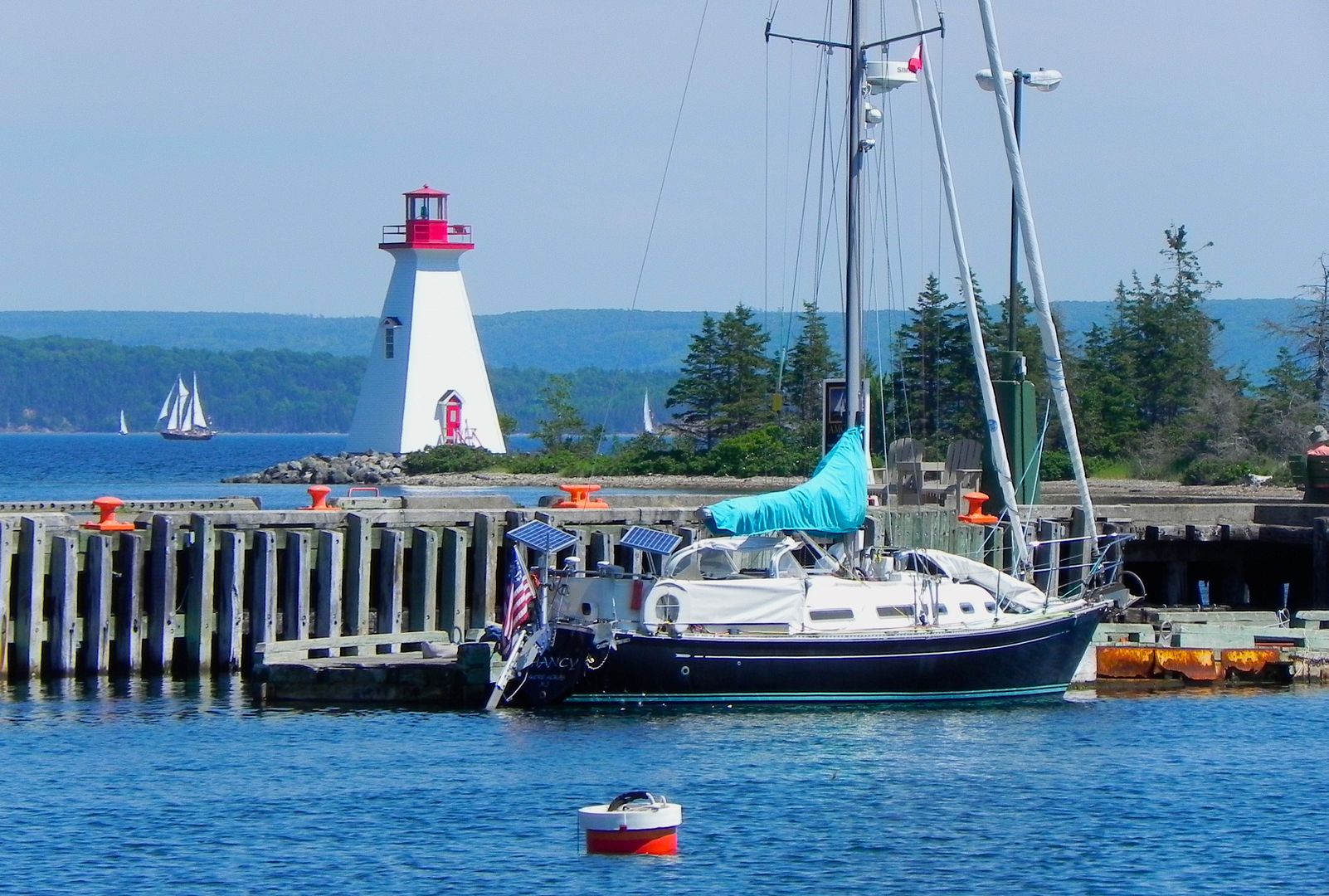 There's so many wonderful spots to explore along that route, seems really a shame to have to rush through... I'd try to get out of the St Lawrence as quickly as possible, and leave yourself for more time in Nova Scotia, and places like Lunenberg...