Just back from another delightful summer's cruising up and down the BC Coast, our travels ranged from our home near Vancouver to Desolation Sound, south to Victoria's inner harbour, and many points in between. We often patronize the provincial marine park system and this year was no exception. Good anchorages, shore facilities and picturesque locations along with the potential for a nice walk or fresh water swim make for some great stops.
Here are some snippets of a few of them...
Montague Harbour, Galiano Island (Gulf Islands)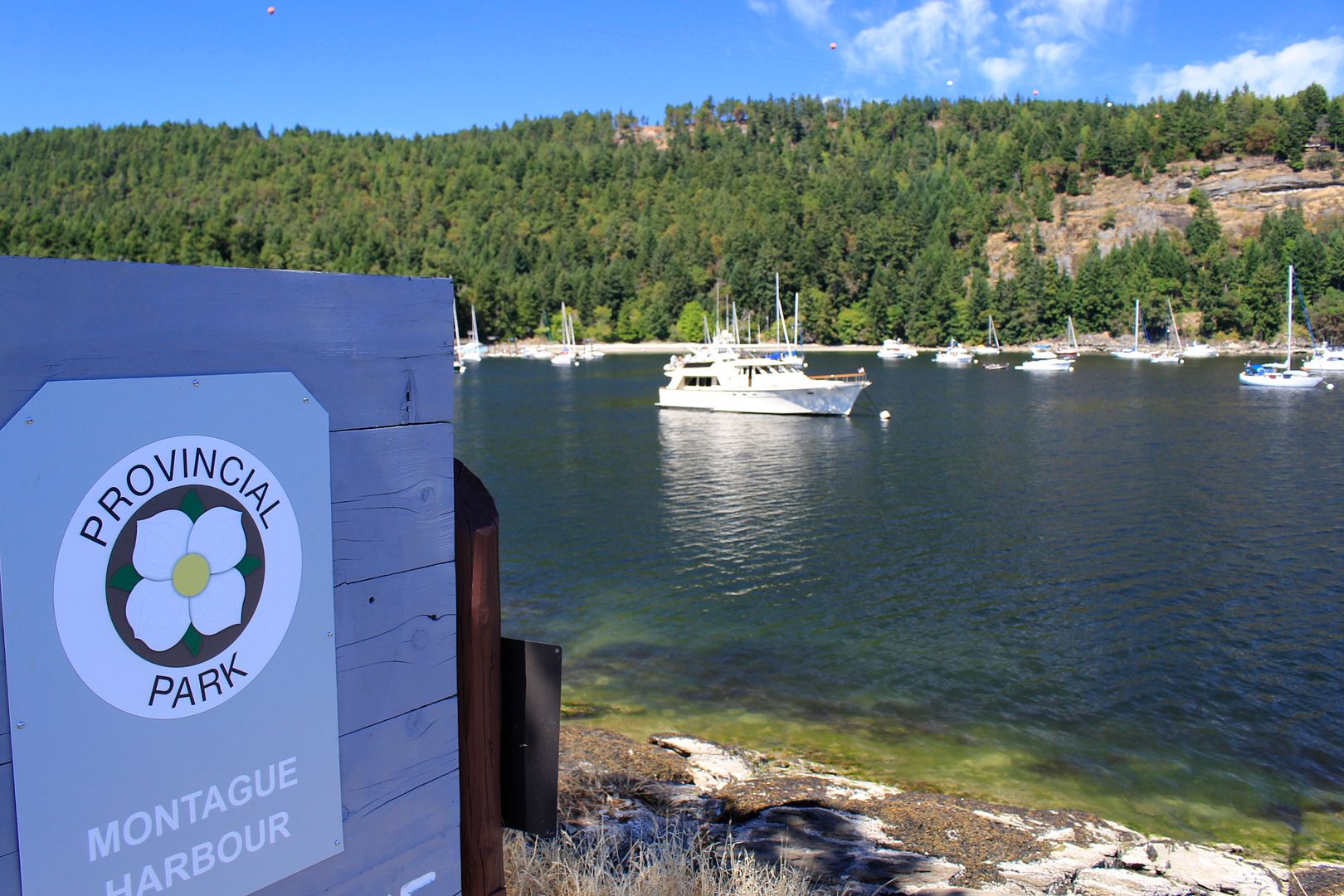 Pirates Cove, DeCourcy Island (Gulf Islands) - Google 'Brother XII' for some interesting local history.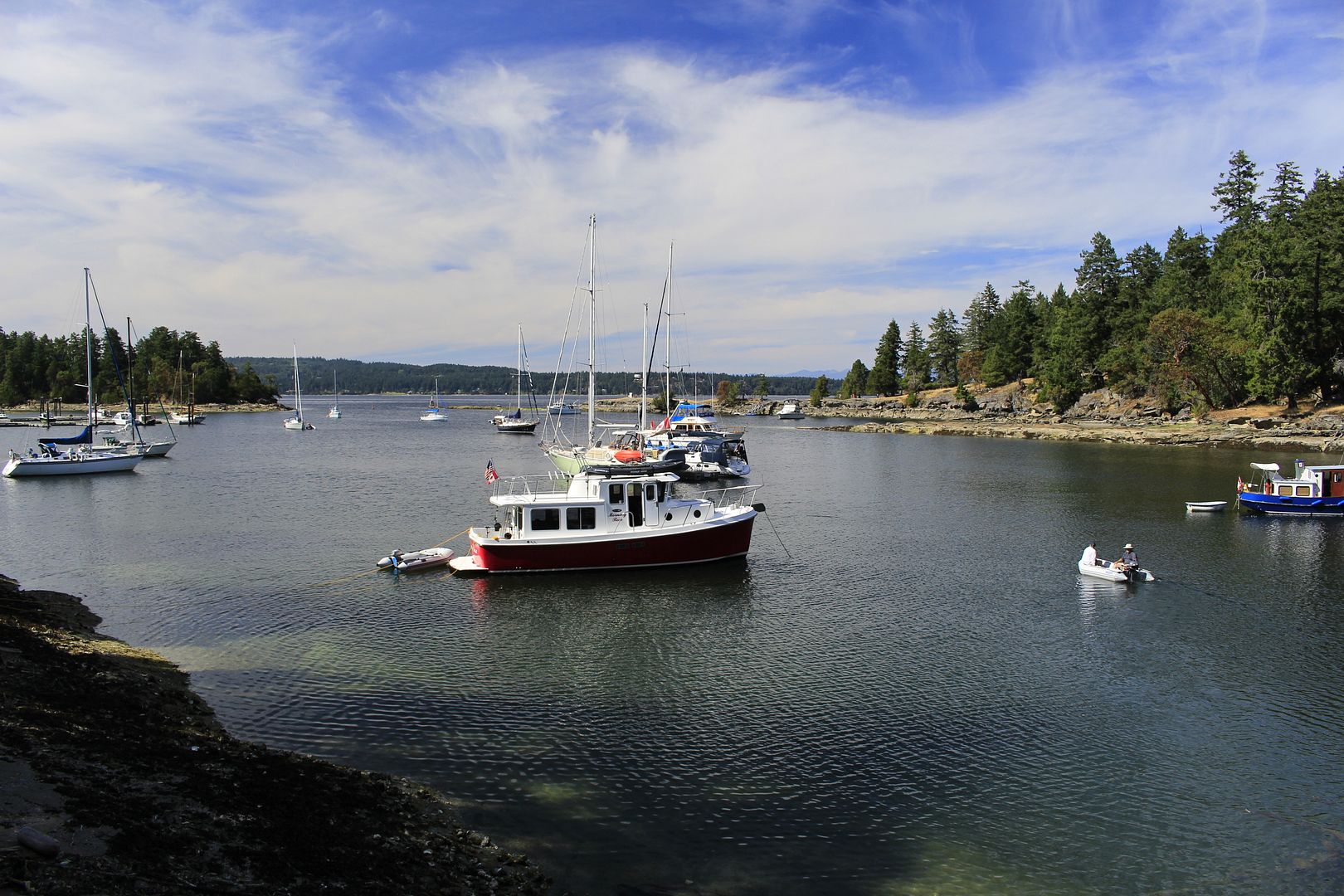 Walsh Cove, Waddington Channel, West Redonda Island Desolation sound.
Not a true park, but a park reserve, Carrington Bay and lagoon on Cortez Island, Desolation sound. A good anchorage and interesting lagoon, especially it's outflow, along with plenty of rustic camping and 'biffies' (shore toilets) We had it to ourselves this day, traffic on the NW side of Cortez is a fraction of the busier southern and eastern bays.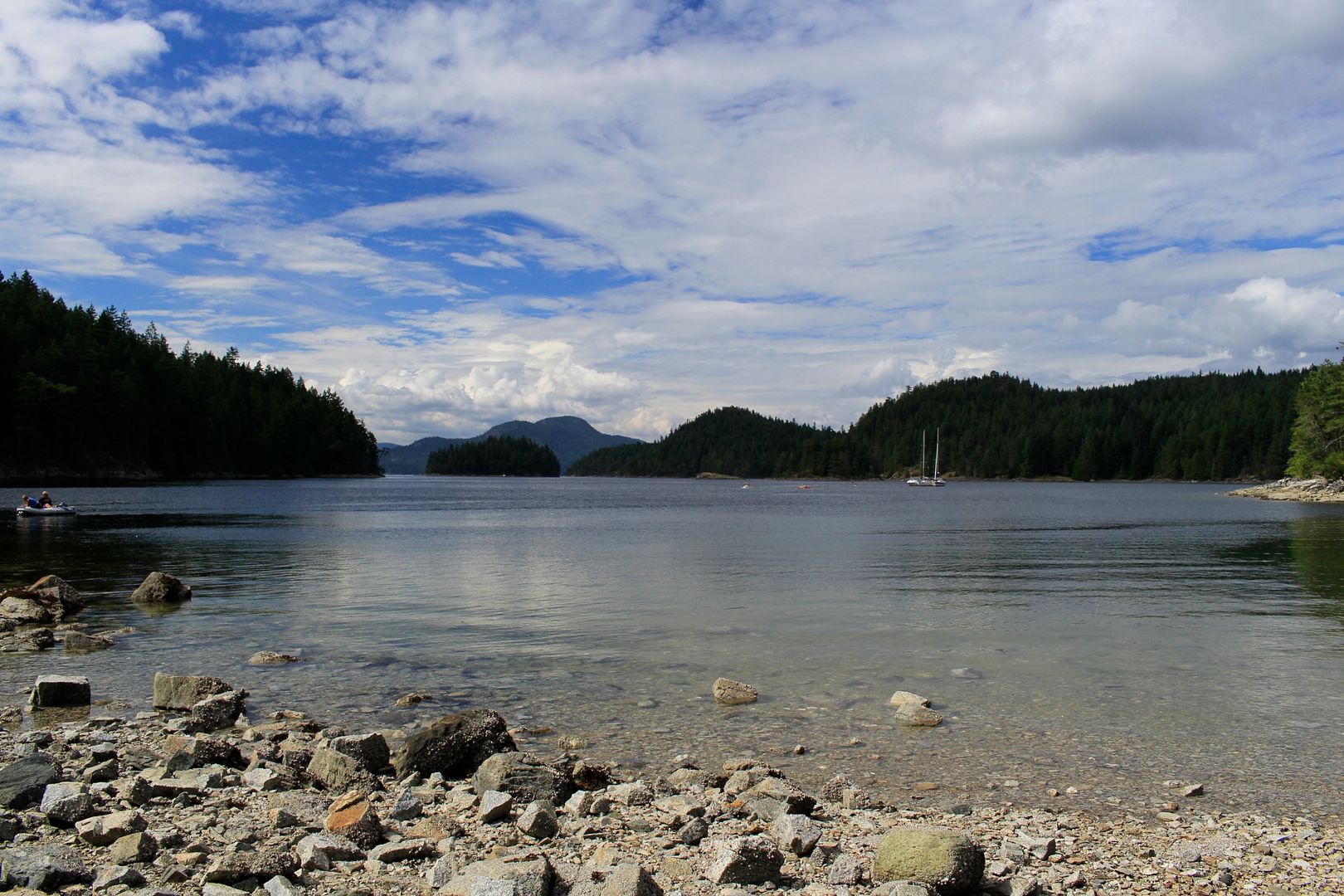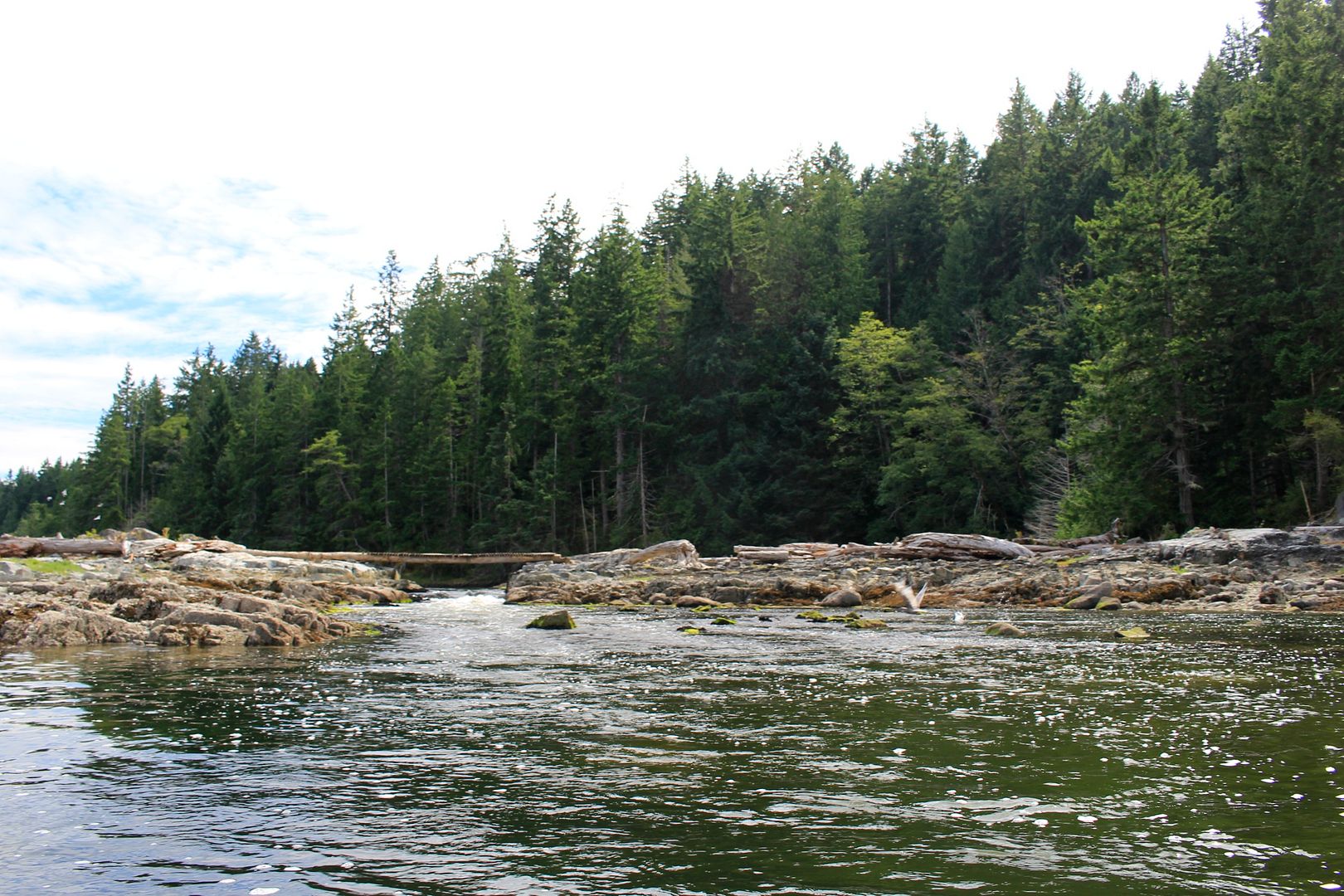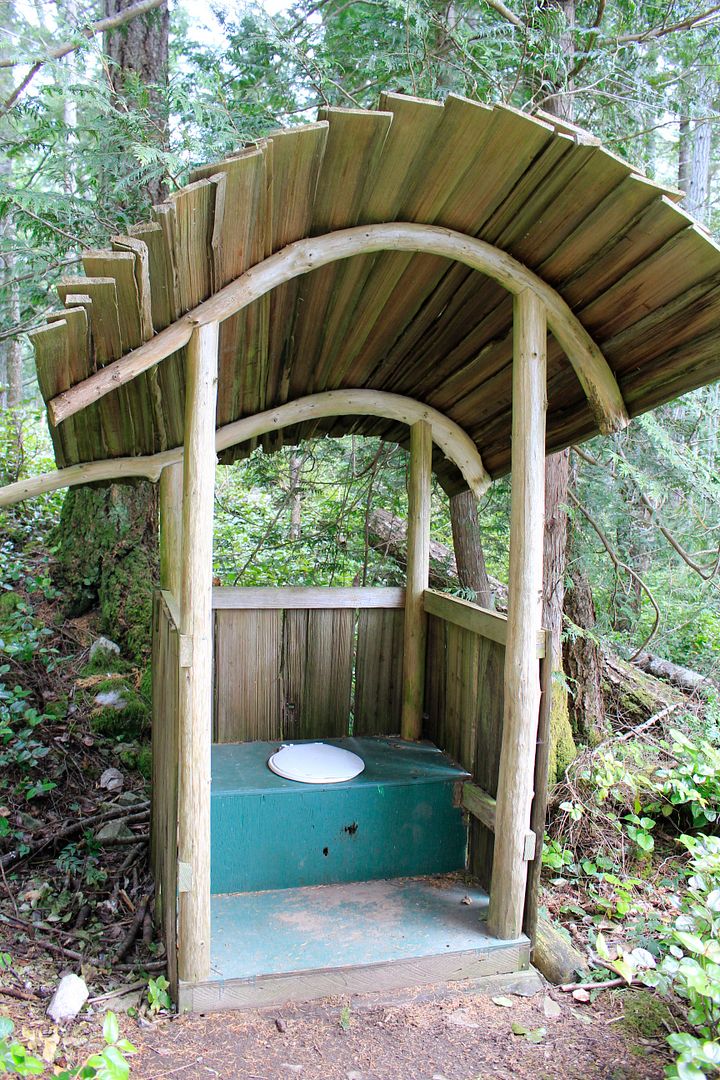 Being in Desolation Sound does reduce the odds on good sailing weather and despite a better-than-usual year on that front, we did have a 5 hour transit in flat, glassy conditions.
Tenedos Bay, part of Desolation Sound Marine Park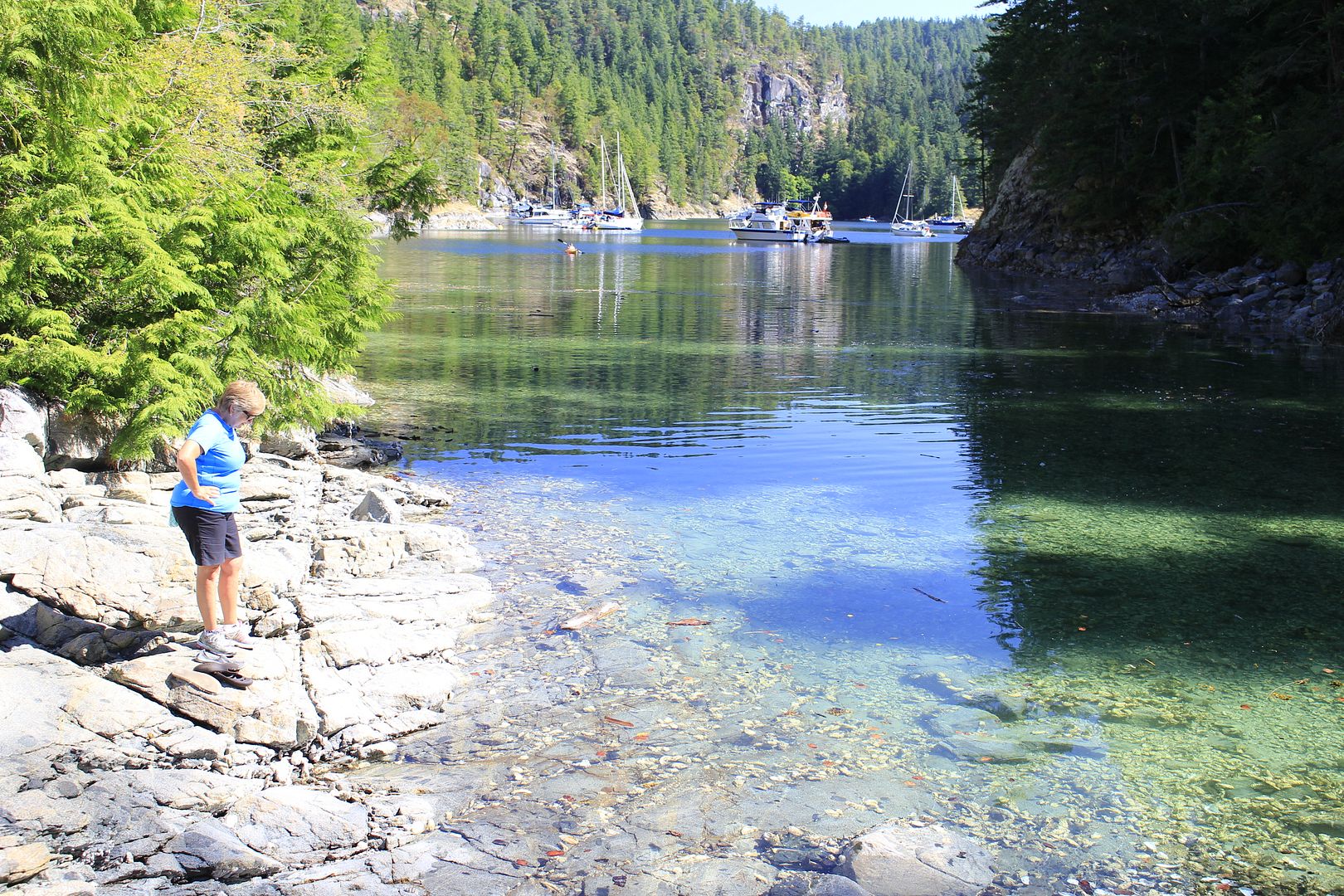 These views from a hilltop, a steep 20 minute hike from our anchorage (our boat is in the raft-up just visible at the bottom of the first pic):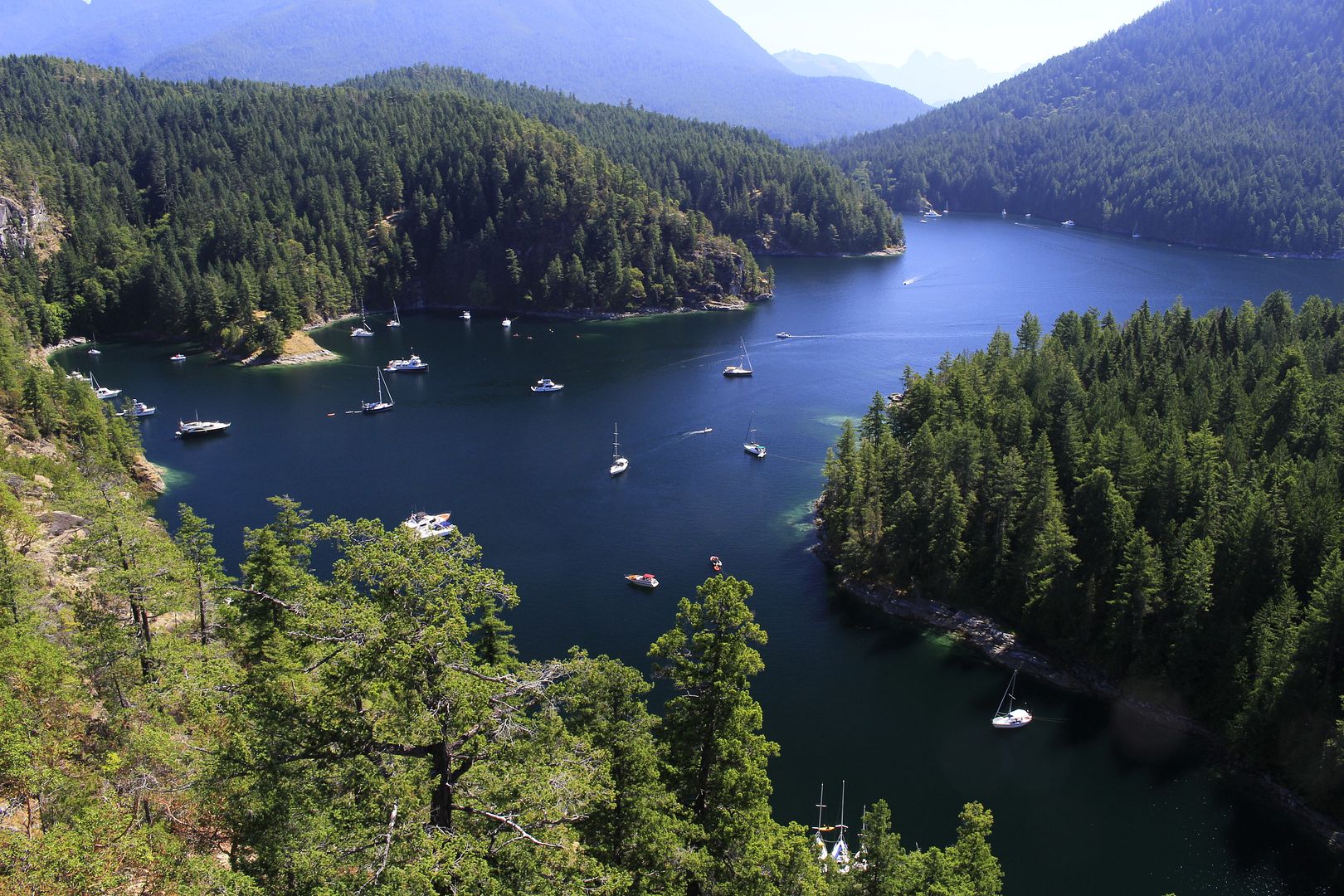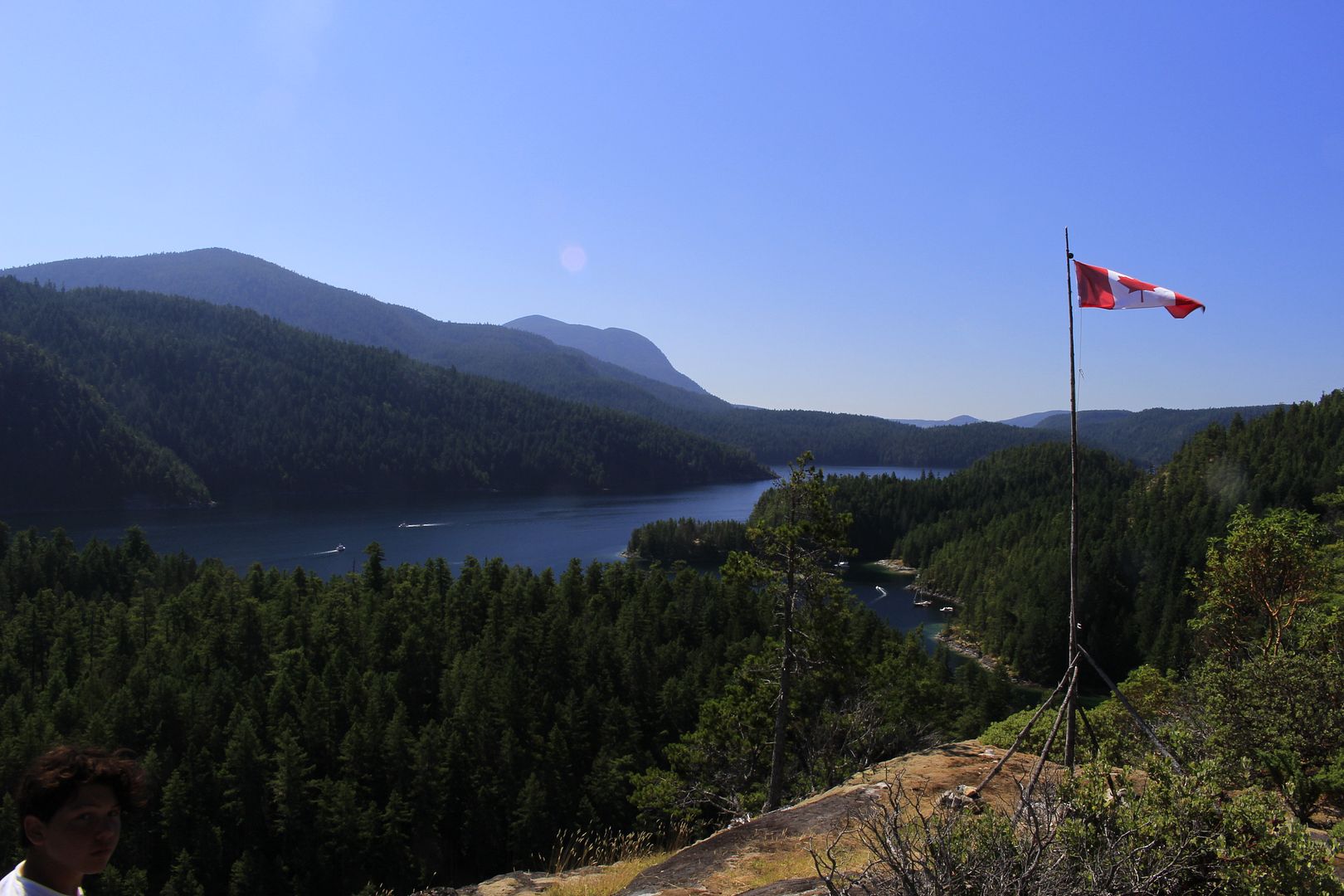 There are few places more tranquil than Desolation's Pendrell Sound in early morning..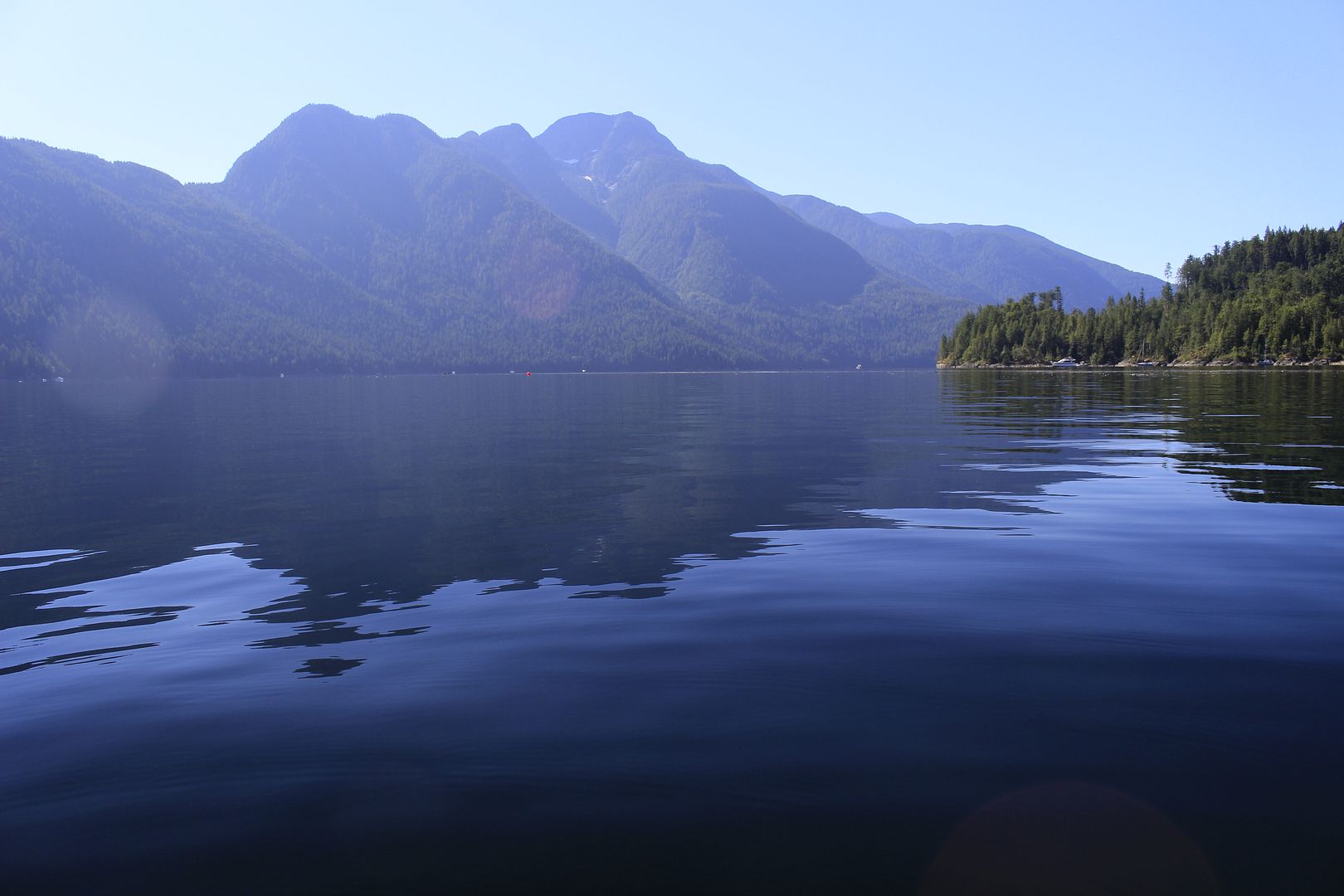 Another early morning calm in Jervis Inlet, Hardy Island near Musket Is Marine Park.
Shell Beach at Herring Bay, Ruxton Island, DeCourcy island distant (Gulf Islands)
An unusual wakeup scene for us.. this fog lasted most of the morning and we were very grateful for our radar and plotter esp when our trip that day involved crossing ferry traffic. We had longish periods of 50 ft visibility.. pretty well cleared up when we reached our destination, Sidney Spit.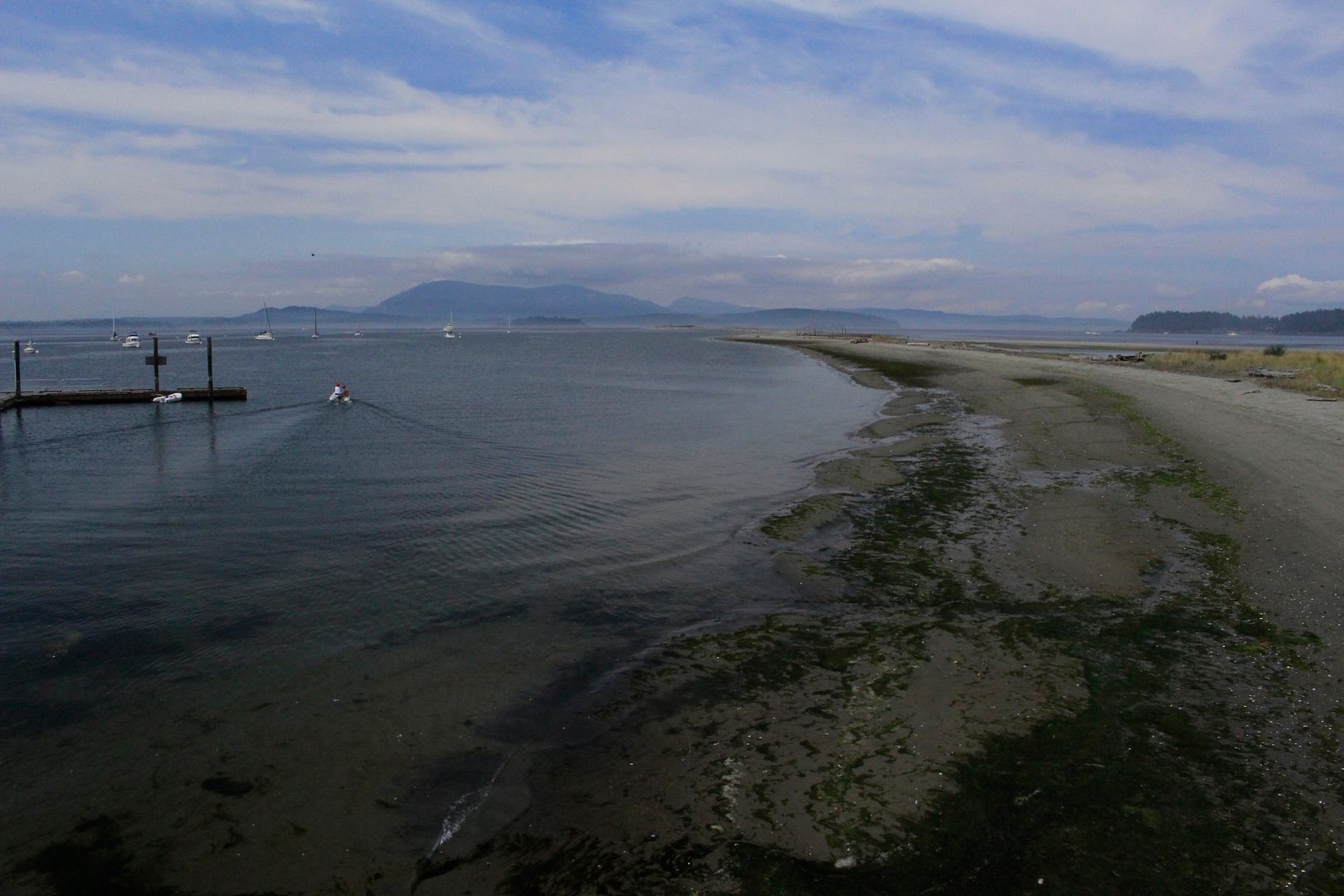 Wallace Island Marine Park, Gulf Islands - a prime sunset spot with good walking trails and the remains of an old small time resort still preserved.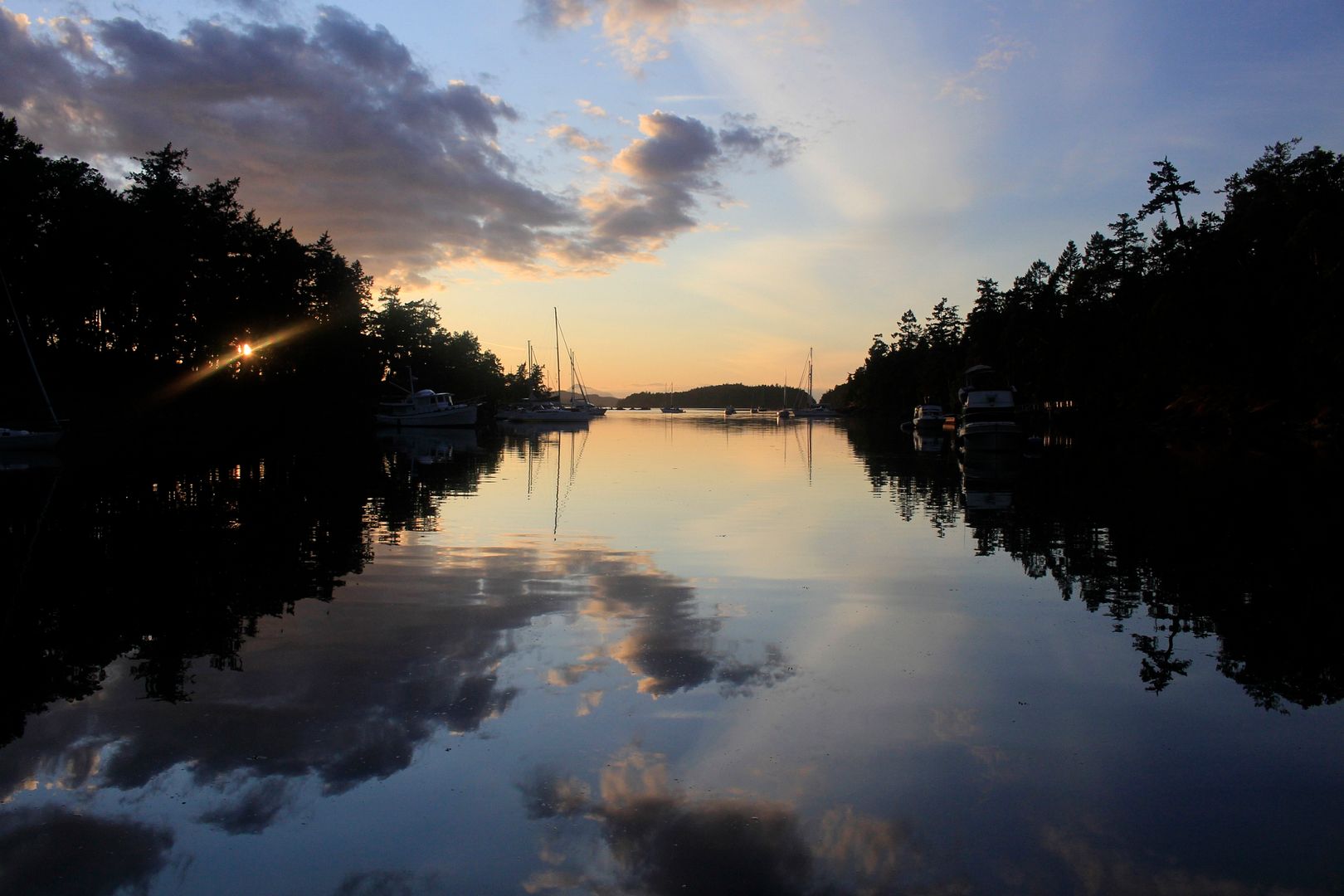 Gulf Island Sandstone is always a favourite photo subject..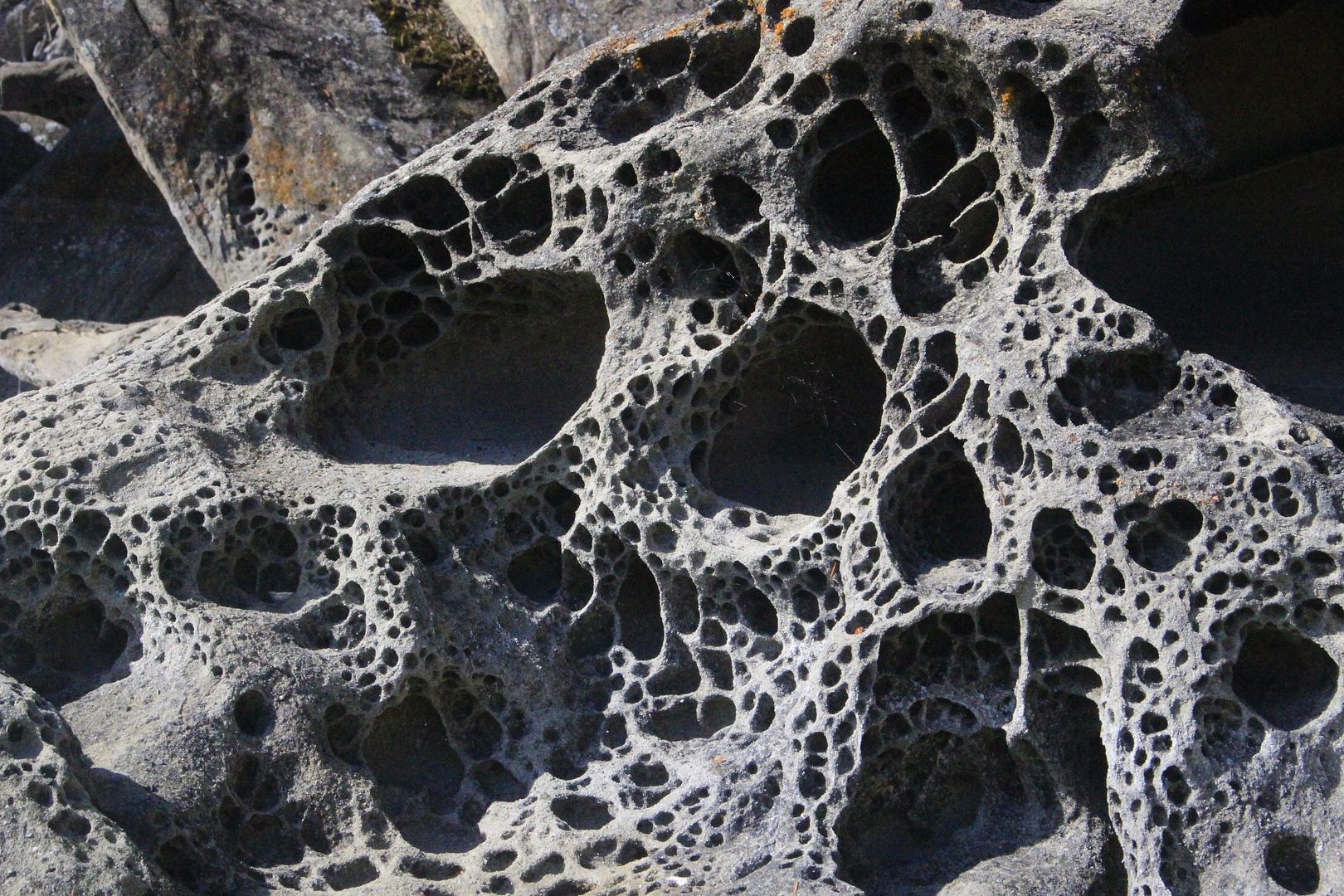 This character was too comfortable to move - I've never gotten this close to a resting seal before!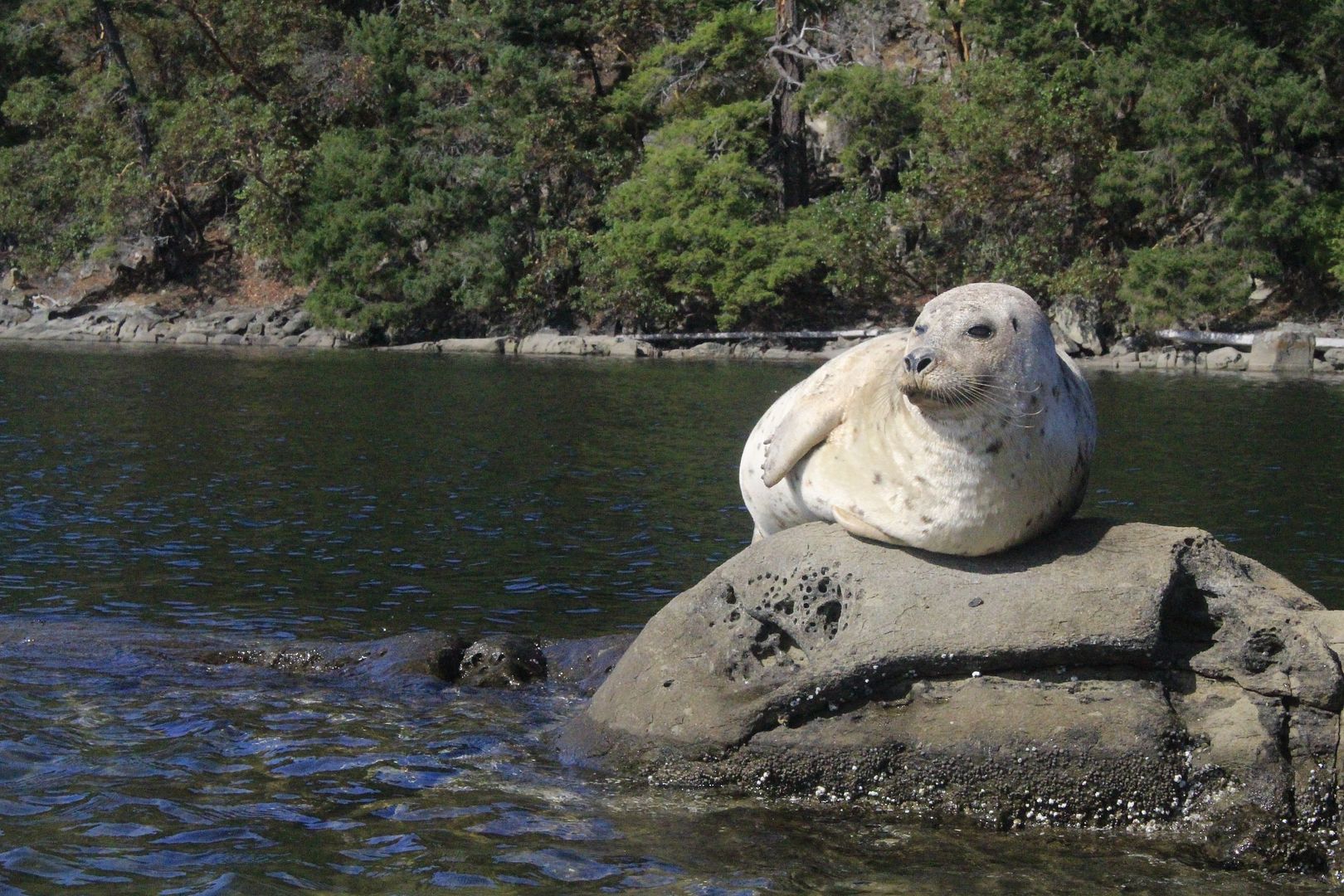 We spent much of the last two weeks traveling with our son, daughter-in-law and granddaughter and their Schock 35 'Excalibur'. On of our granddaughters favourite low-tide activities is 'rescuing' stranded seastars by returning them to the water!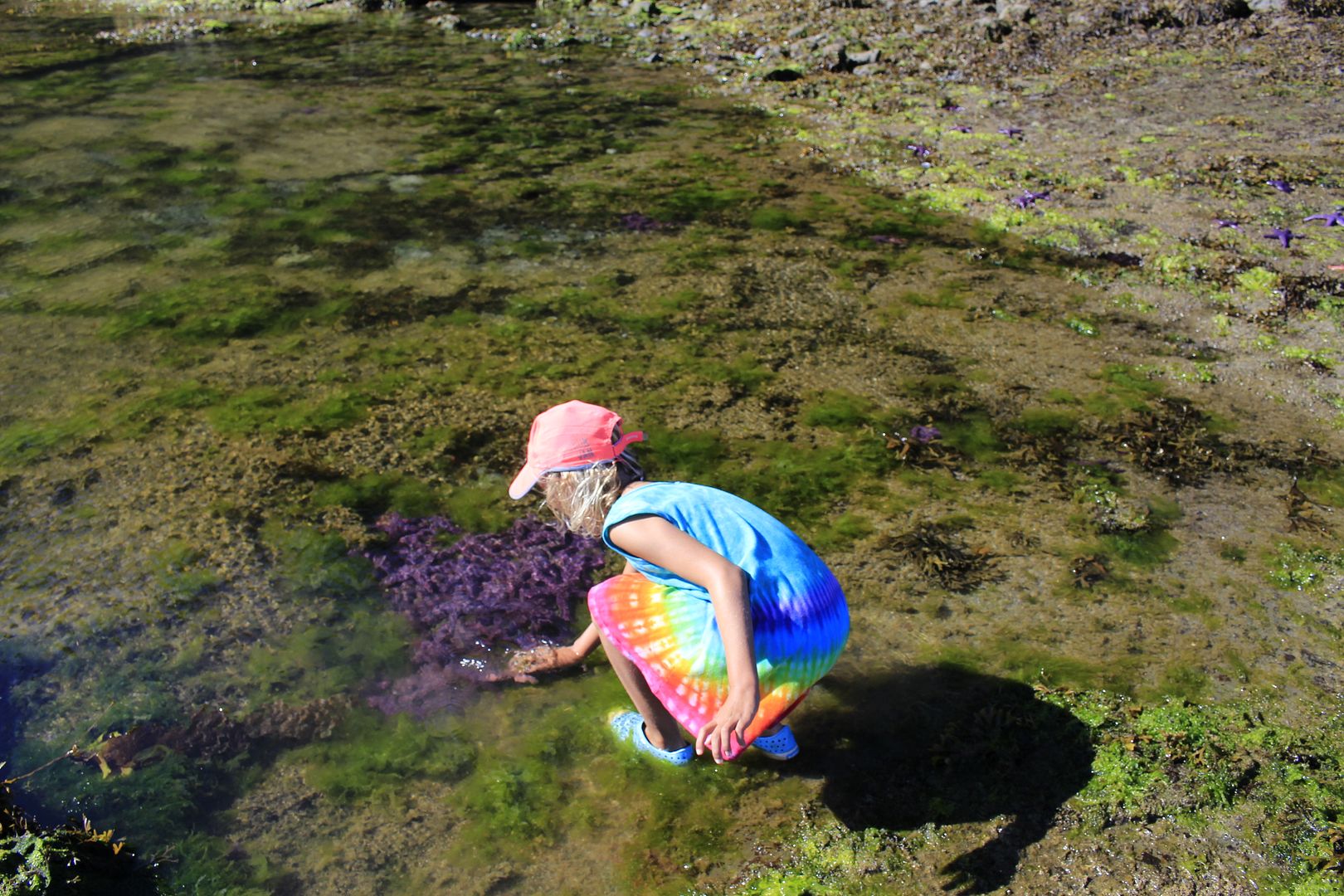 Our final crossing home was near perfect, wind on the beam, sailing at motoring speeds or better, rhumbline heading, flat water.. No wind to speak of on the bay later as we approached the city..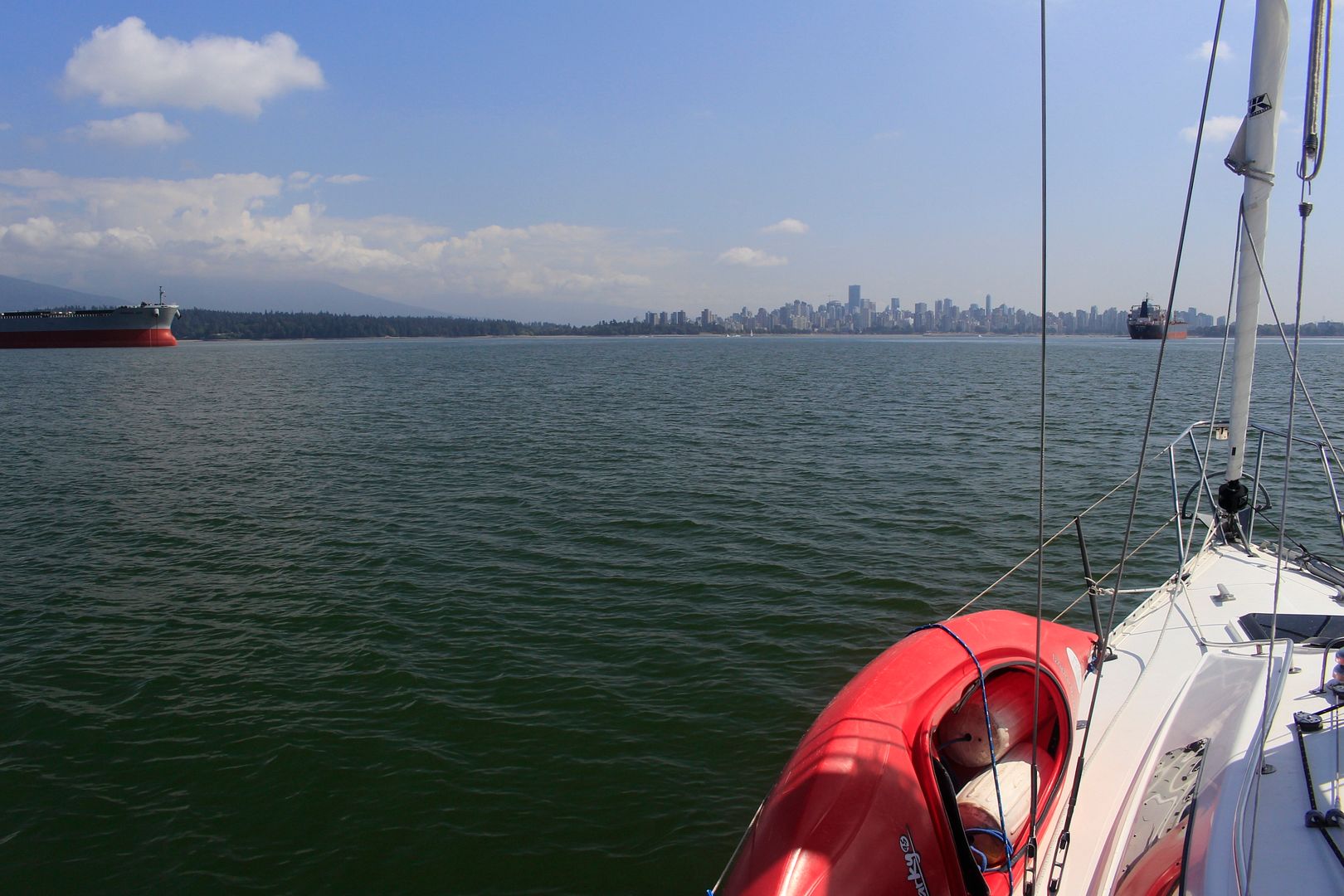 We were pleased to briefly bump into Ray and Sandy on Nikko (SNers erps) at Refuge cove but we were going in opposite directions and only had time for a quick 'Hi'..
Another good summer anyhow, upcoming long weekend is a trip to another must-do BC park, Newcastle Island at Nanaimo, where our club does up a pretty awesome salmon BBQ each labour day event.