Discussion Starter
·
#1
·
As some of you folks recall, the Lady suffered a forestay tang failure while under sail to windward. Luckily she didn't lose the rig and was able to limp back to us under power for repairs. Here's a look at the damage: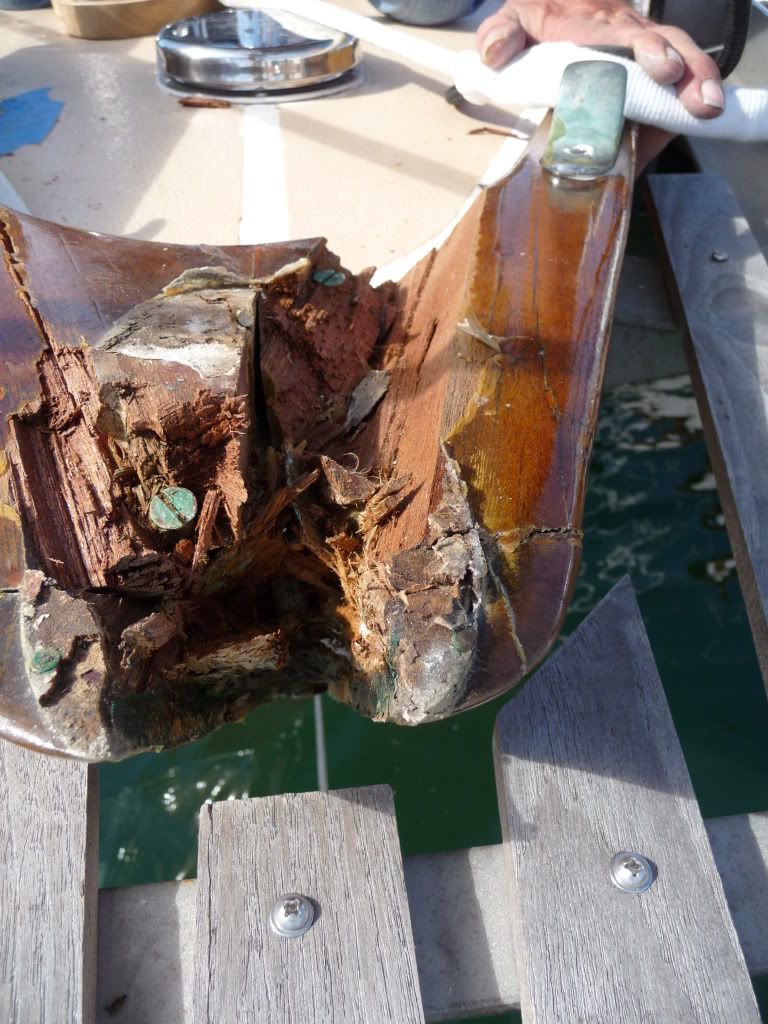 Once we got her hauled and the rig down, the hard part came. How to repair her without ripping the boat apart? Well, we came up with a plan....
I cut the damaged section of the Stem out in order to insert a "Dutchman" if you will, into the existing Stem: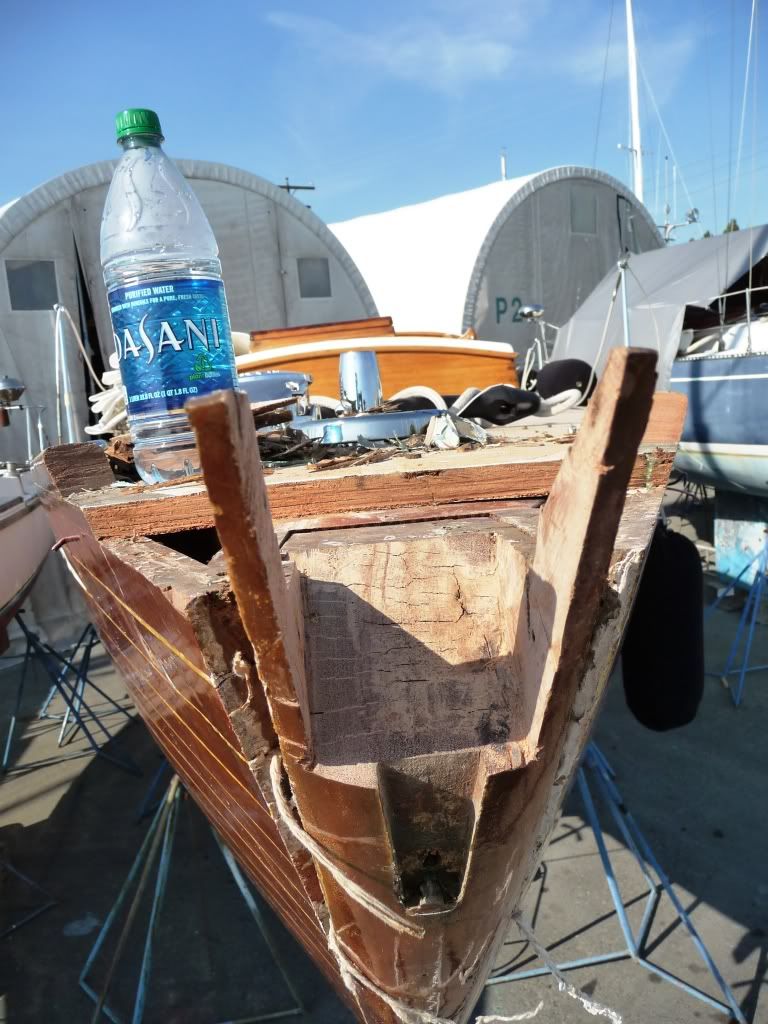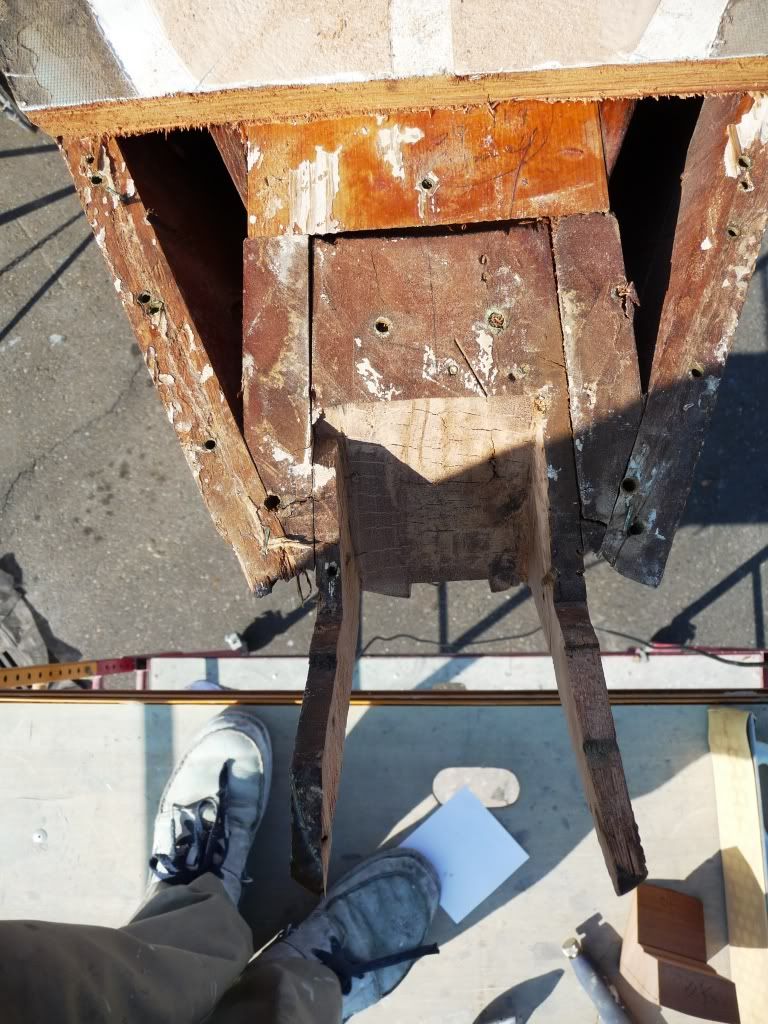 While taking her apart, we found a signature from her construction.
Once I had her cleaned up, including cutting out a section of the foredeck and the forepeak cap: We then made pieces to fit back to where they were, which was not an easy task, starting with the Stem insert: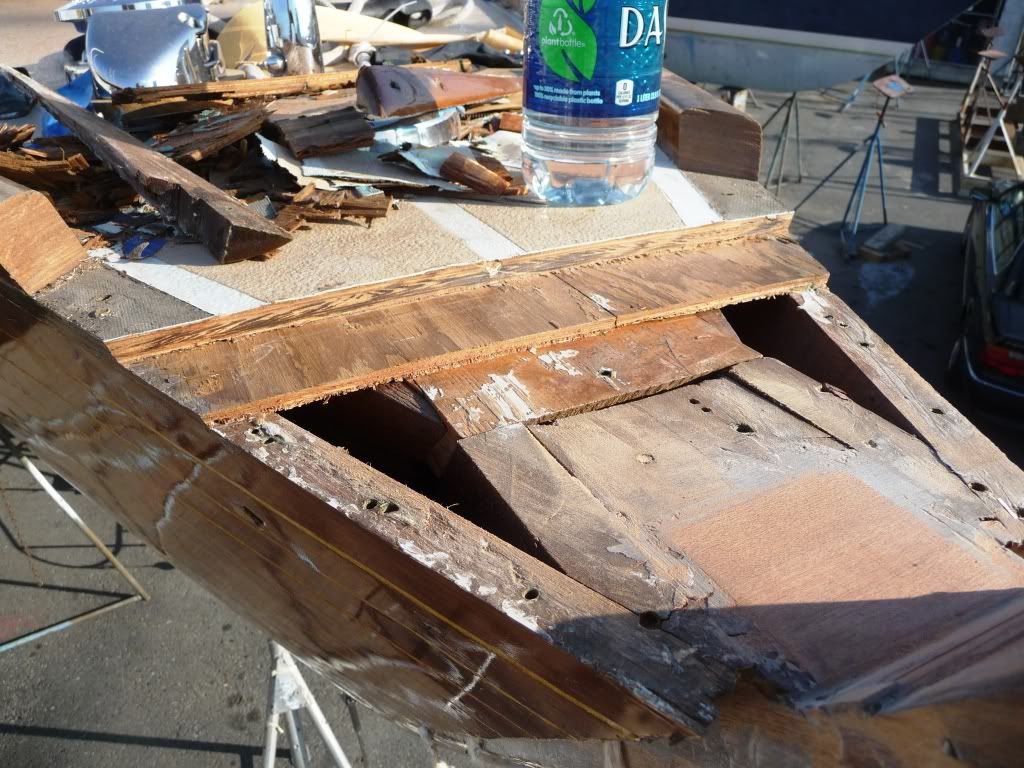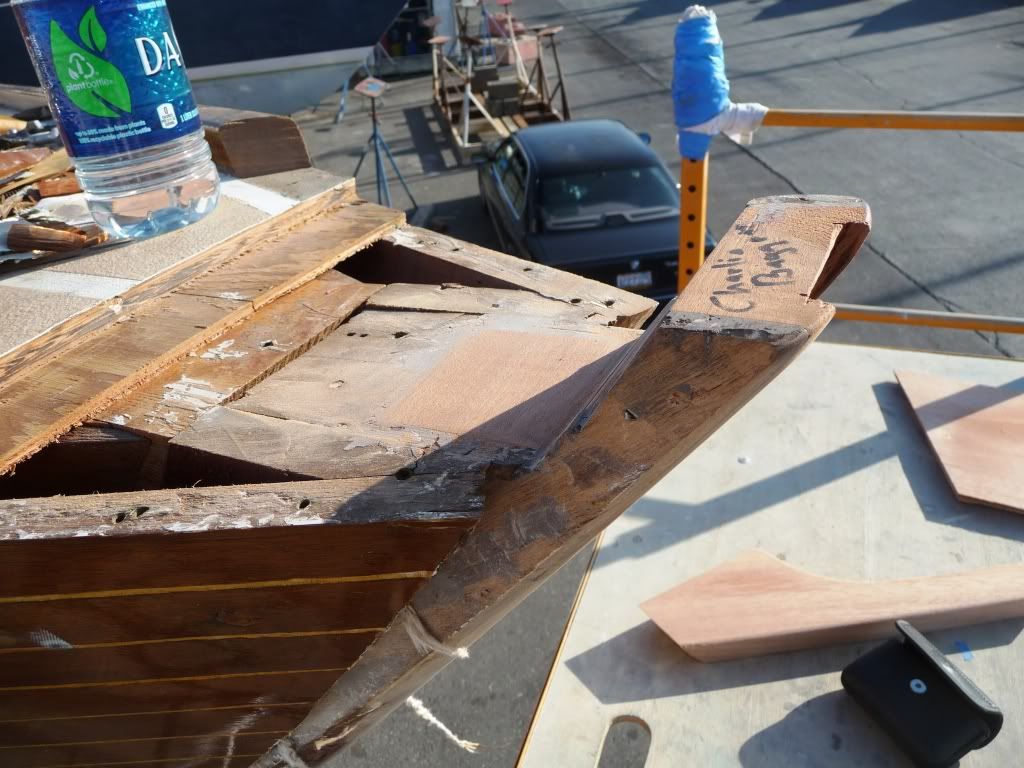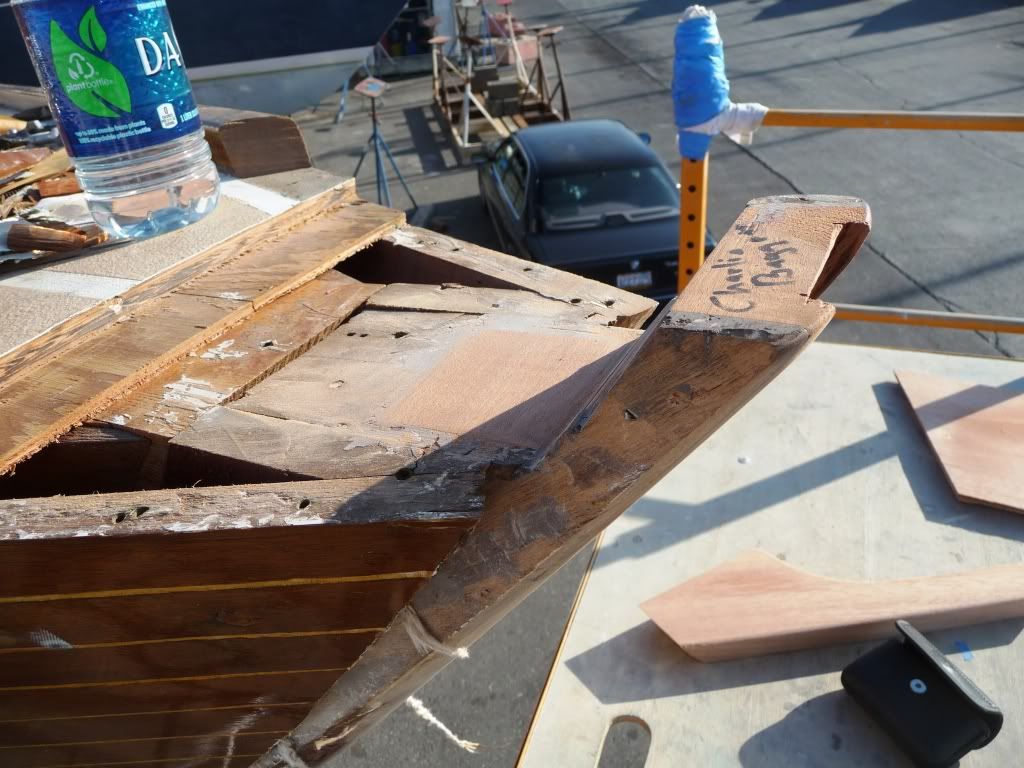 Then we received the modified tang and discovered a couple of things. First, it was bent during the welding of the additional parts and the design was changed enough that it no longer fit.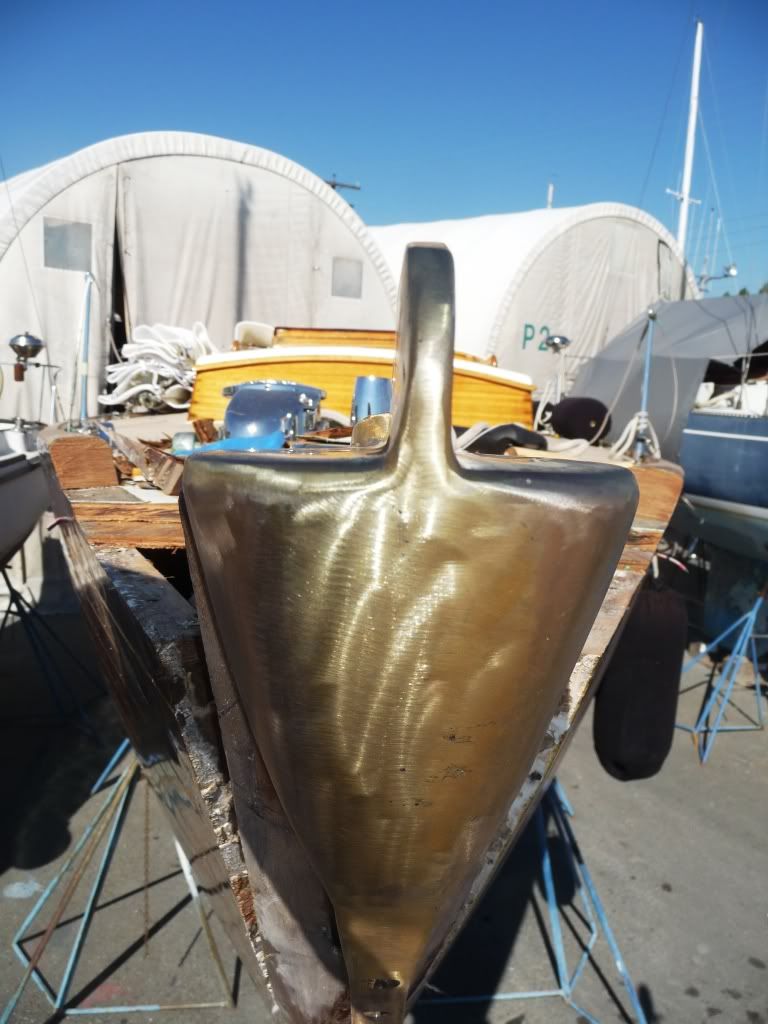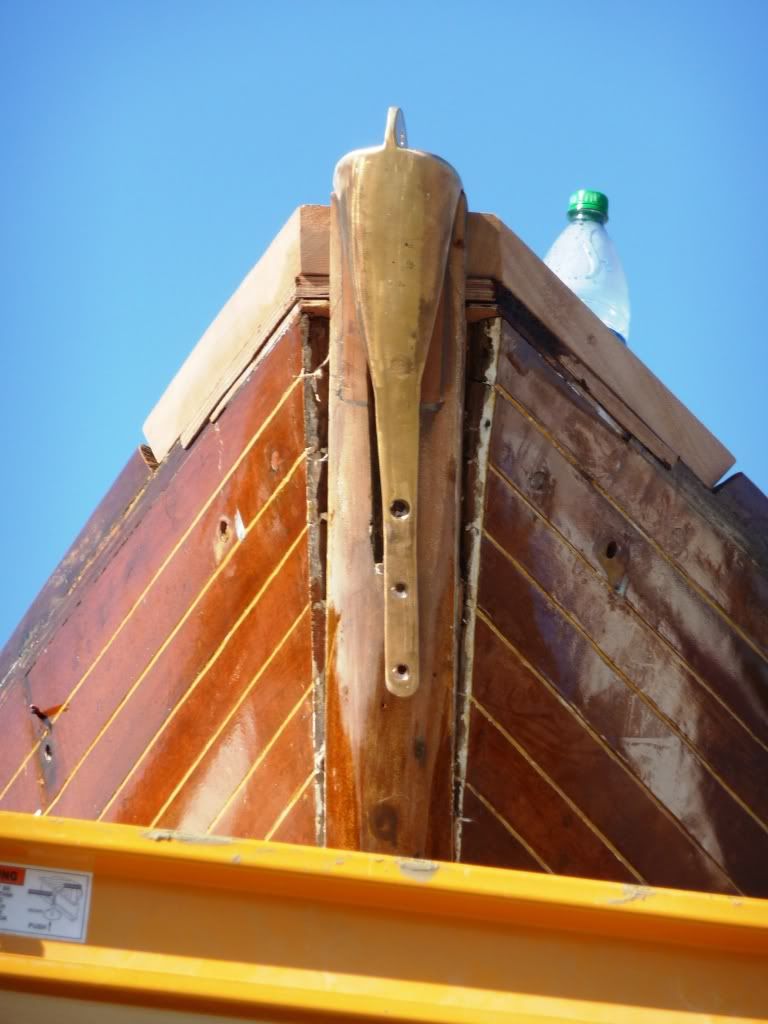 Ok, now I get to play Blacksmith... I also had to cut in a recess to fit the new tang top, which created another issue. It left 1/2" gaps to each side of the tang because the back was wider than the front and you couldn't set it in vertically this led to making mahogany fillets to fill the gaps.
The deck was a two layer laminate of a 1/2" top layer over a 1/4" base, with the seams staggered four inches and the whole thing laid up in glass and epoxy.
This time she was thru bolted properly:
Anyway, here's the finished product some 50 Hrs. later.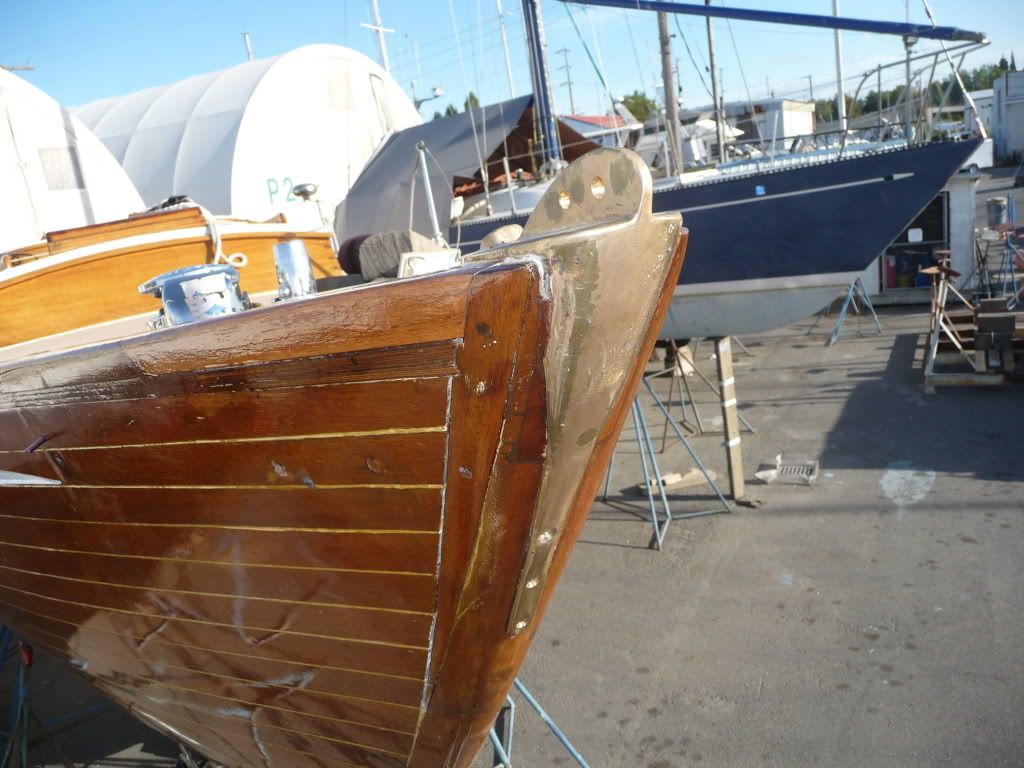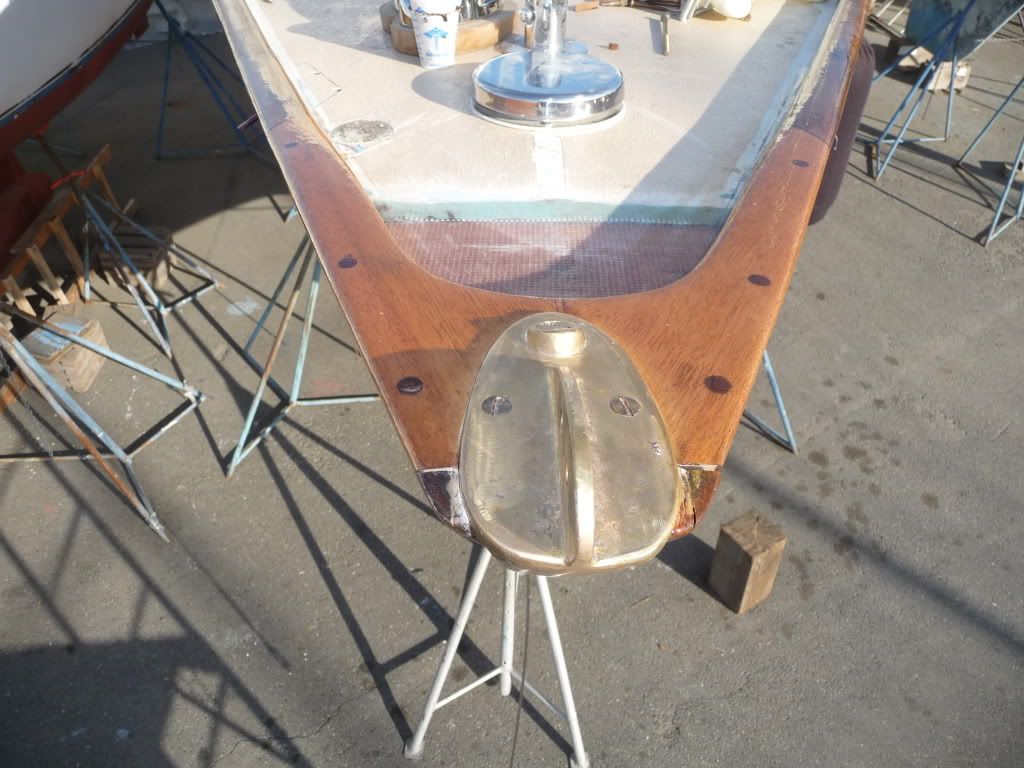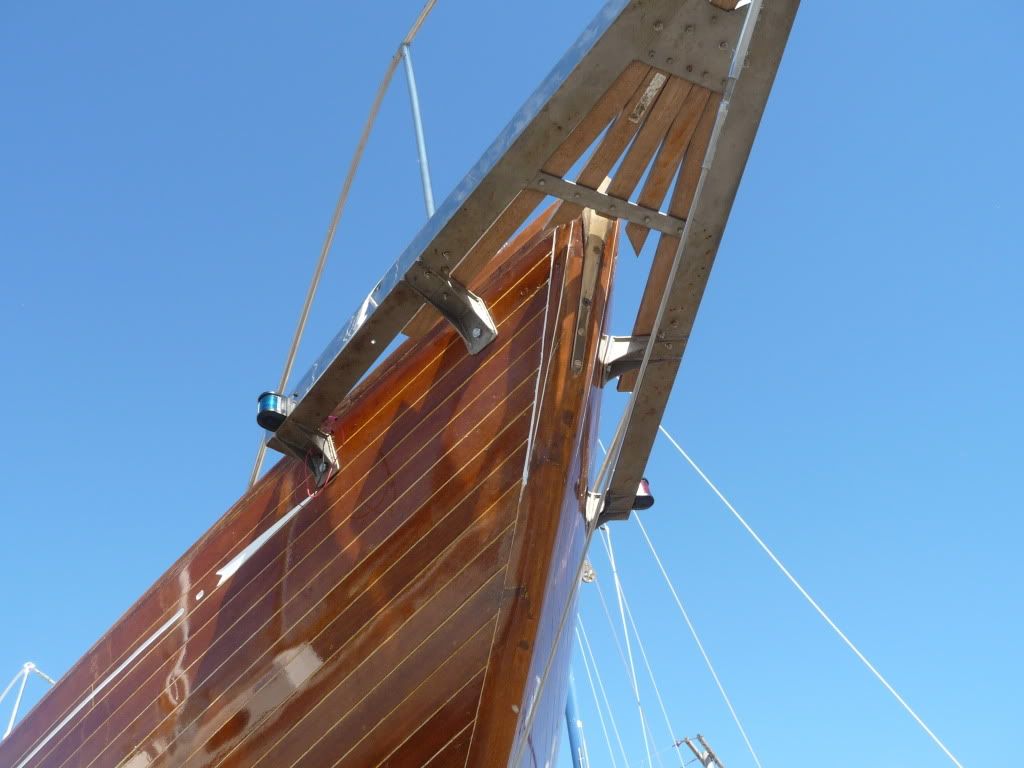 Hopefully, the owners get to sail her a while before bringing her back to us...