Discussion Starter
·
#1
·
Im trying to figure out how to plumb the drain for my ice box. i rebuilt it re insulate it but the original icebox never had a drain in the bottom only a hole near the top. Im now stuck to figure out how exactly im going to drain the icebox. attached is a pic of what it looks like looking from the aft towards the bow from in the engine compartment.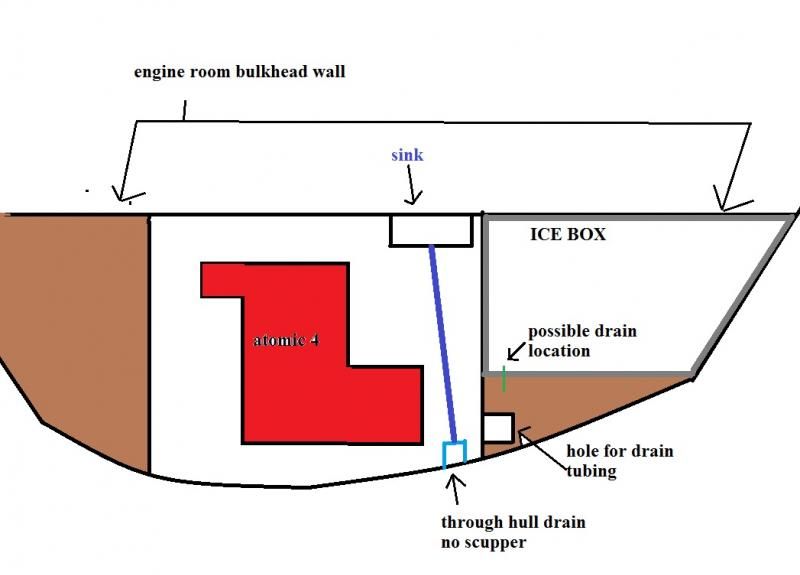 since the drain is only 1-2" above where the through hull is i know if i just plum it right up the water will just back fill into the ice box. I could install a loop but any water in the ice box wont work its way up the loop.
What i have thought of is 2 options.
1. fiberglass in a lower section to fit a bilge pump in for the water to flow to then pump the water up and connect it to the sink line
2. install the drain to a inline pump with a shut off valve and have the pump push the water up through a loop bove the water line and back down to the through hull and "T" it off with the sink
let me know and any other options i would be open to