Discussion Starter
·
#1
·
I have 2 electronics networks aboard. Everything is B&G except the Autopilot (Raymarine)
We are going on our 3rd year of cruising and I've always been intrigued by combining the networks so that my AP could sail to a wind angle especially, or even a course on MFD.
The idea is further propagated by the fact that the two ends are within inches of each other.
I see several ways to do it...
1. Connect via A80675 adapter cable. I just bought one, it is a white spur cable. I don't think that it is logical to make the connection via a drop (white) vs backbone (blue). I think the adapter cable was made to add a NMEA2000 item to the existing NG network, not to combine the two networks and have terminators on both sides. Through some research online I believe its possible to remove terminator from Raymarines 5 way block, add a blue cable to one the end, then a T with the N2k drop which actually acts as a backbone and has the whole N2K network..
This kinda explains my predicament, and also offers a new solution...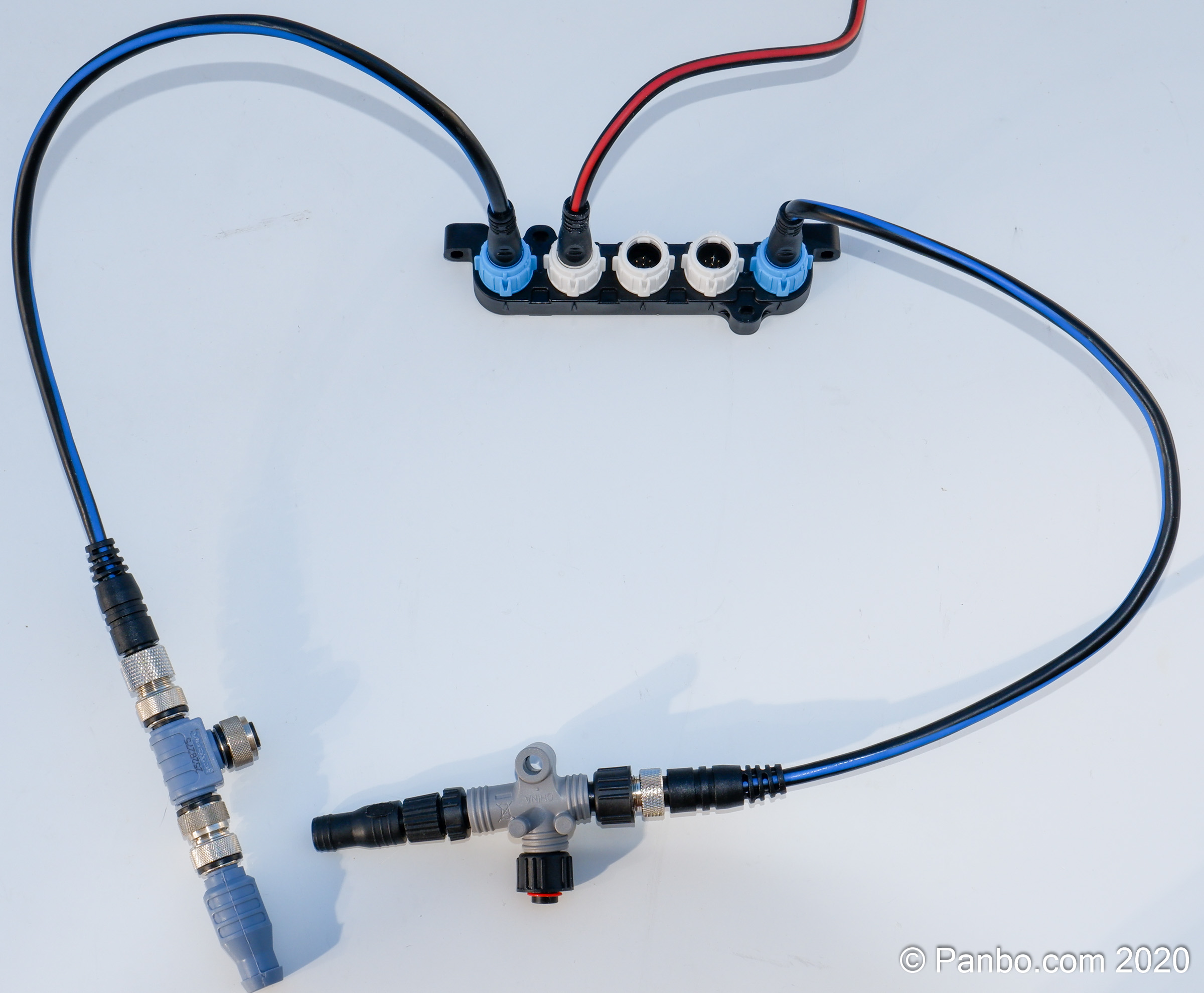 Raymarine now offers SeaTalk NG to NMEA 2000 DeviceNet backbone adapter cables. These cables complete the line of adapters most boaters may need.
2. Raymarine recently started making adapter cables that are blue and go from Raymarine NG backbone, to N2k backbone (mentioned in article above). I don't have this and likely can't get it easily down island. Seems like the best option however.
3. Buy a blue cable and splice on field N2k end and essentially make my own #2 option. Likely easily and also heard it being recommended.
Now for my main question..
Power is supplied to Raymarine AP network via the EV200 course computer.
Power is also supplied to Nmea 2k network via a drop on the B&G network.
If I connected the two, I would have 2 power sources..
I could remove the Nmea2k power, but then the power would be only from one end at AP computer to the stern and back and all the way up the mast. Seems stupid to have my whole network run off one switch and would require me to turn on AP to check wind speed or depth or whatever. Also if one this is amiss, the whole network may suffer. I like the idea of thing being separate, but just sharing the information of the two networks..
Thanks for reading and helping!