·
the pointy end is the bow
Greetings,
Just back from ten days in the San Juans. We found something new this trip. We were on the beach at Clark Island talking to another boater who asked if we had seen the "old mine" on Orcas Island? I told him I was aware that there were some on the west shore, but he pointed south to a nearby shore and said there was one there too. He gave me a visual landmark, which I later took a hand bearing to and plotted it on the chart. I got out a local cruising reference to see if there was any mention of it and saw that there was none (Gunkholing San Juans). So when we left the next morning, we went looking for this reported mine. When we arrived at the referenced feature, we didn't see anything that looked like a mine and we thought the guy had been pulling our leg. We followed the shoreline a little further west and found the mine. Here is a screen shot of its location that includes a lat/lon: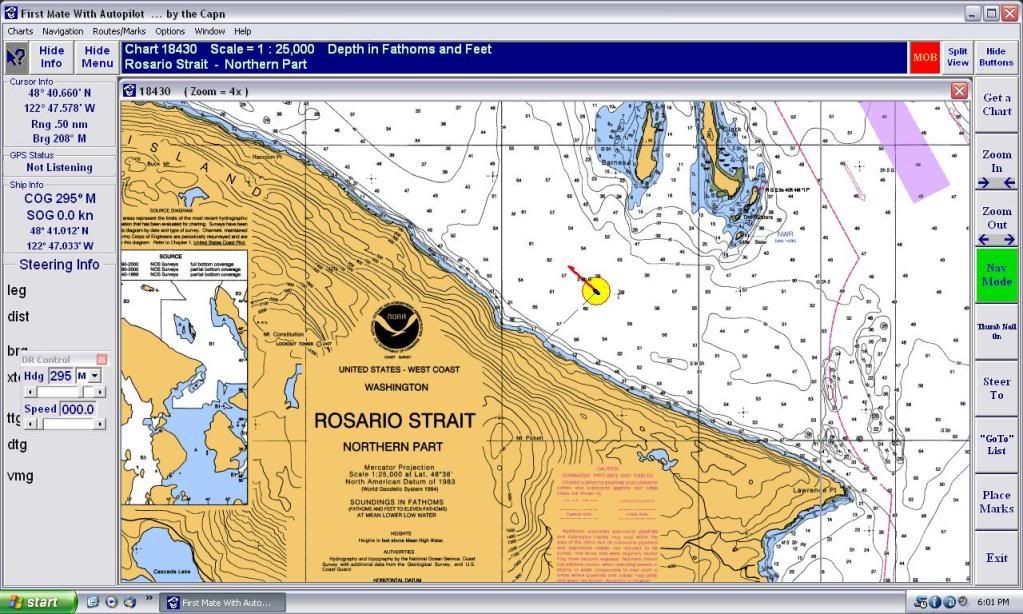 and here is a picture from Nikko of the mine remnants: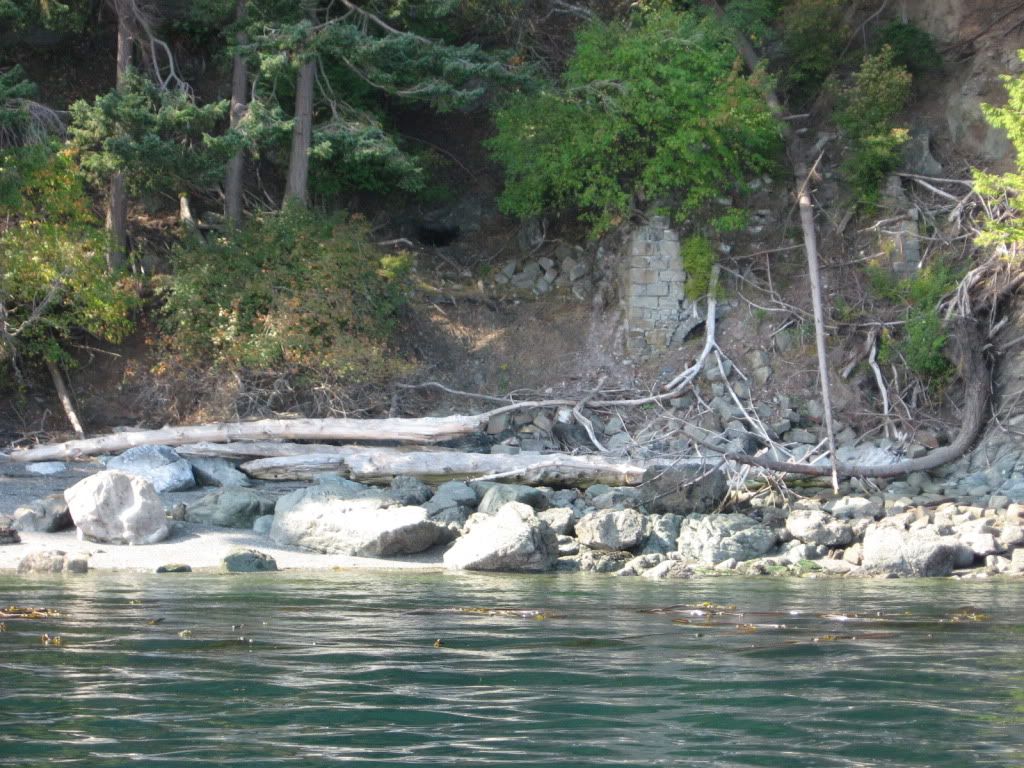 I rowed ashore and found a second mine that went back into the hill about 40 feet along with some old steel rails on the beach.
We had a campfire 7 of the 10 nights we were out. What can I say. I like sitting around a campfire in the evening. Here is a campfire on Jones Island with Nikko tied up to a state mooring buoy in the background.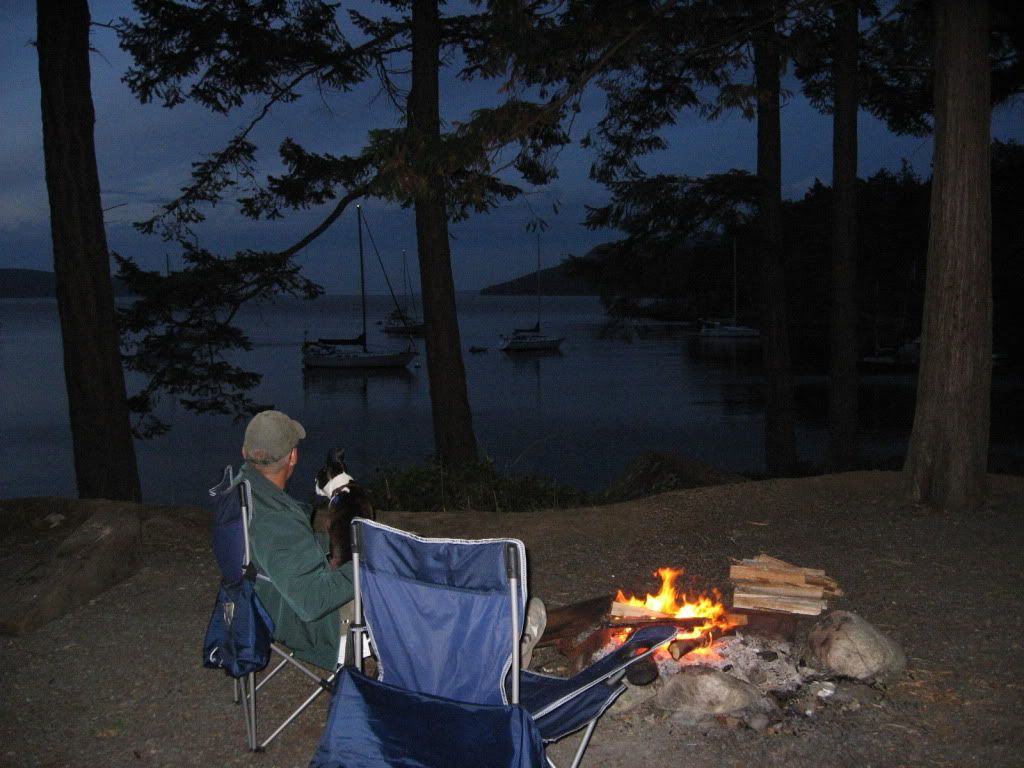 We spent two nights at Sucia Island. Here is a Shallow Bay sunset: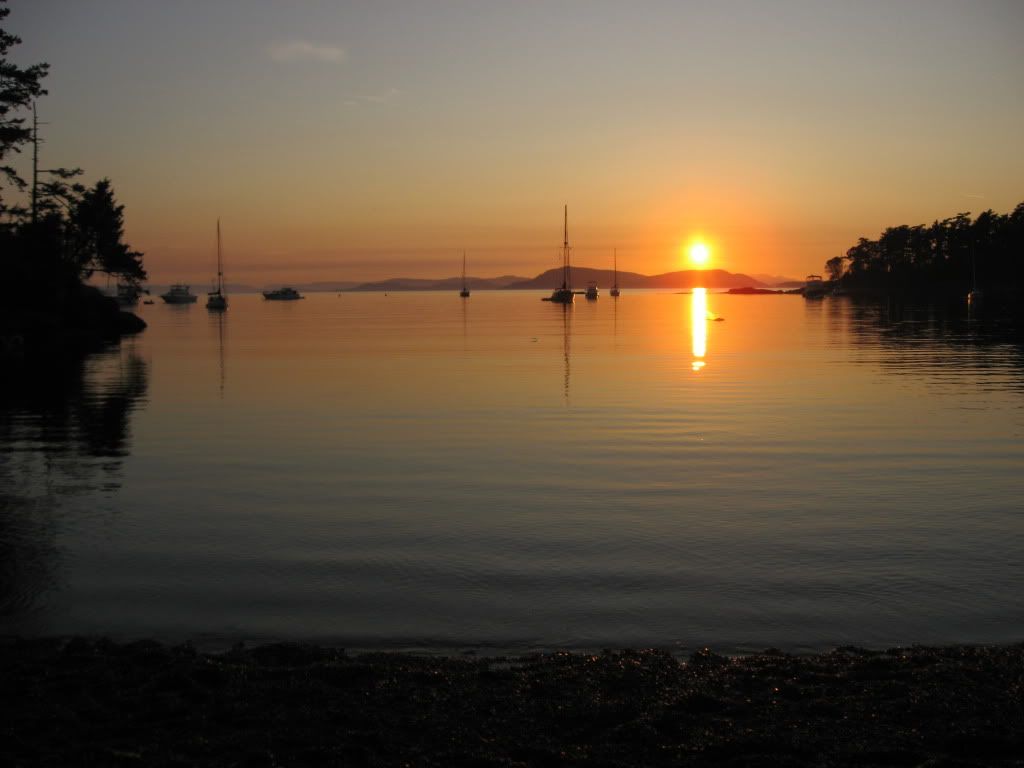 We also spent a night in Reid Harbor, Stuart Island and walked out to the Turn Pt. Lighthouse.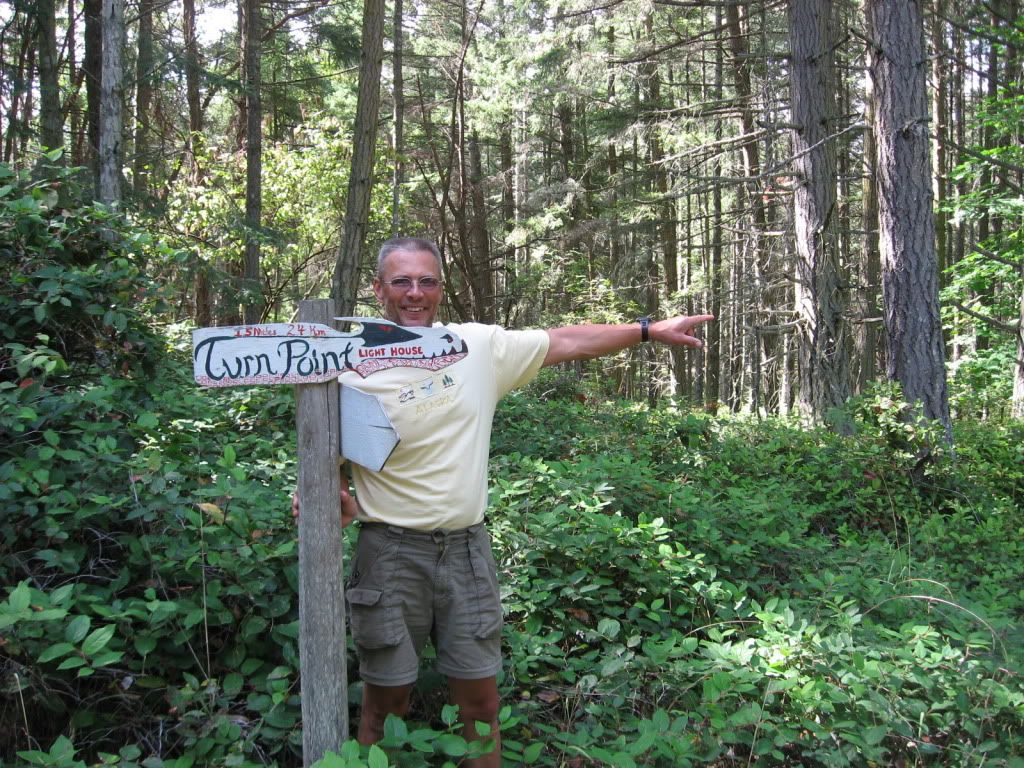 Along the road, we passed by the Stuart Island gift shop, which consisted of a chest of goods along the road. You picked out the trinket you like and in the zip lock bag with your choice is an envelope with an bill for the goods that you mail in later when you get back home. Here is Sandy at the store:
At Garrison Bay, I took Nikko, which draws 6 feet of water into water that was only 5'6" deep. That was on our way out at the juncture with Mosquito Pass. I cut a corner and Nikko came to an abrupt stop. So much for the brand new bottom paint I just put on. Anyway, my ego took a severe beating as we sat there for the next two hours waiting for enough water to get her back off. I rowed our primary anchor off the deep beam and attached a halyard to the anchor chain to heel us over and get us off a little sooner. It worked well.
The wind came up the last two days and we were actually stuck at the dock at Anacortes for a half day while the wind blew as much as 39 knots. We were waiting for the wind to get below 20 knots so we could get the boat out of the slip without hitting anything expensive. I can collide with things with pin point accuracy going forward in Nikko, but backing her in a cross wind does not give me the option of aiming for the least expensive property. Anyway, back to the real world tomorrow.