Discussion Starter
·
#1
·
Without a doubt, the Florida Keys is the most expensive place in the United States to vacation - that is unless you are a live aboard. Prices for rental homes range from $3000 to $10,000 a month, depending on just how lavish you wish to go, restaurants are incredibly expensive, and the cost of staying in a marina ranges $750 to $1,100 a month including water and electricity for a 33 footer tied to a concrete bulkhead or a floating pier.
Now, mooring balls are only $300 a month, including a weekly pump-out and dinghy dock fees, which ain't all that bad. However, there are some restrictions on how long the boat can be left unattended, which is usually just 7 days. Water goes for a nickel a gallon at the city marina, ice from a vending machine goes for $2 for a six-pound bag.
Most of the full-time live aboards I come across are on some sort of pension, Social Security, disability, etc... They all tend to find work doing something associated with tourism, but some are able to do some handyman work on boats. The problem is with the handyman jobs is the City Marina insists that that person carry a huge bond, liability insurance, and other licenses to work on vessels stored on city property, including those in the mooring fields. Just another way for the local government to stick their hands into your wallet.
This fall, health permitting, I intend to sail back to Marathon and continue playing music at the various restaurants and tiki bars. I've been doing this for the past two months and really don't want to leave this beautiful area of the US, but I have commitments and contracts at home that must be fulfilled.
Here's are some photos from this trip that I thought may be of interest to others that intend to head south this coming fall.
View of the restaurant where my wife and I had dinner tonight - lousy pizza, greasy conch fritters.
My view from the Faro Blanco Resort Restaurant where I performed music on Friday Nights.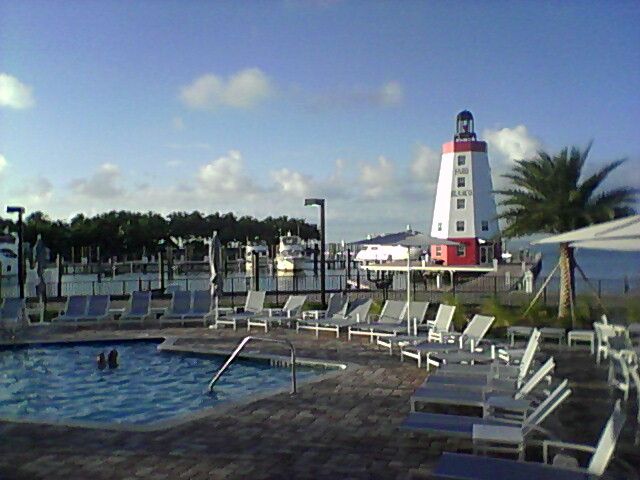 The old codger with his music gear set up at Cabana Breezes restaurant.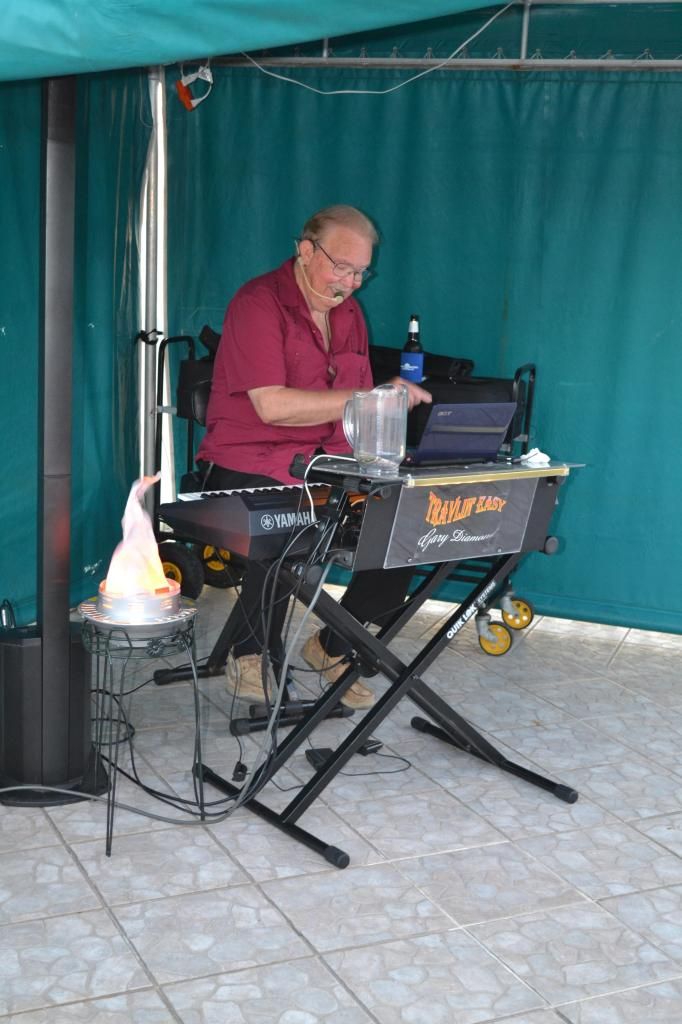 Some of the dancing crowd at Cabana Breezes.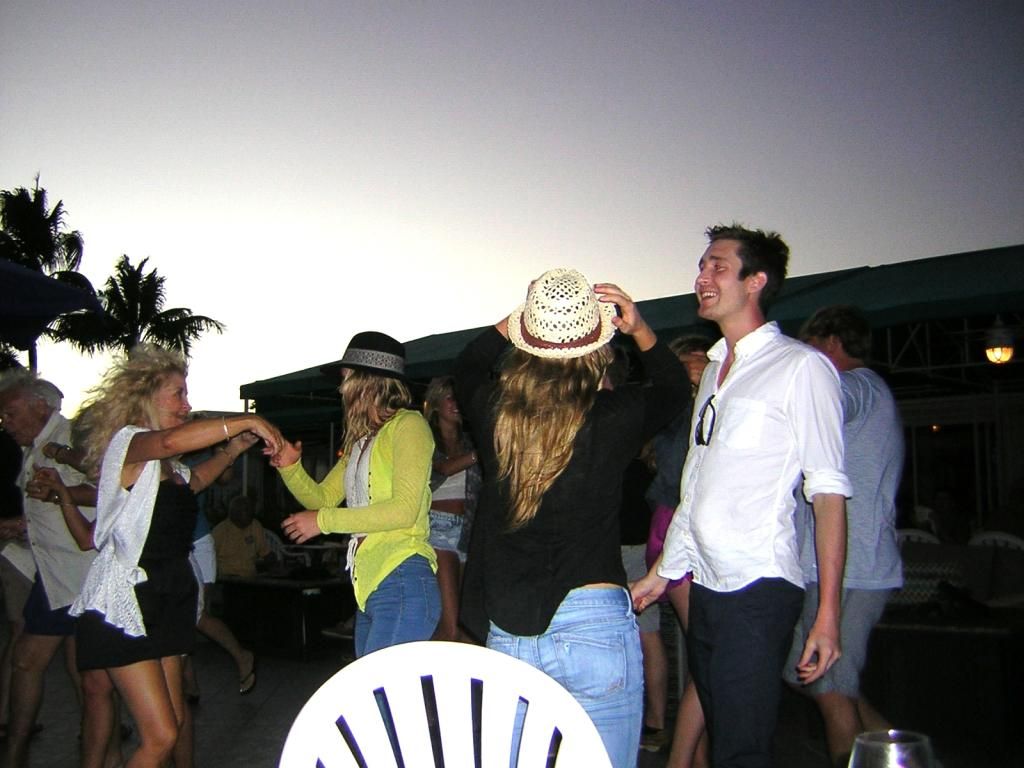 A sailboat anchored in Sister Creek near Boot Key Harbor awaiting a mooring ball.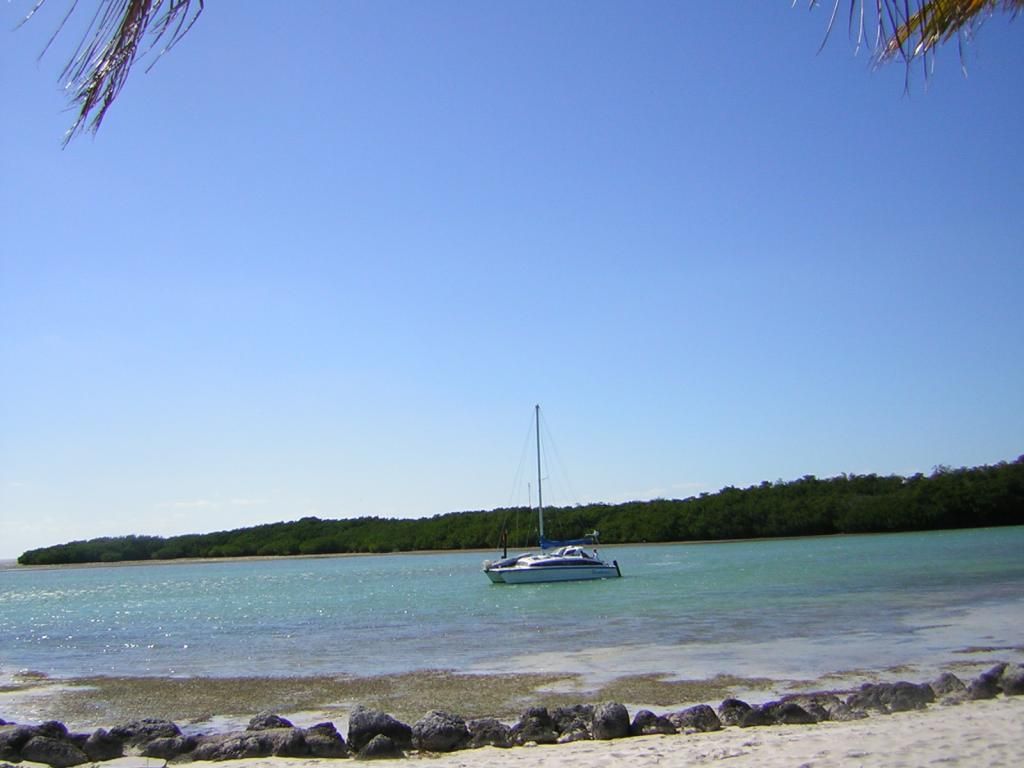 View from the Sombrero Beach park near the mouth of Sister Creek - Hard to believe the views down here at sunset.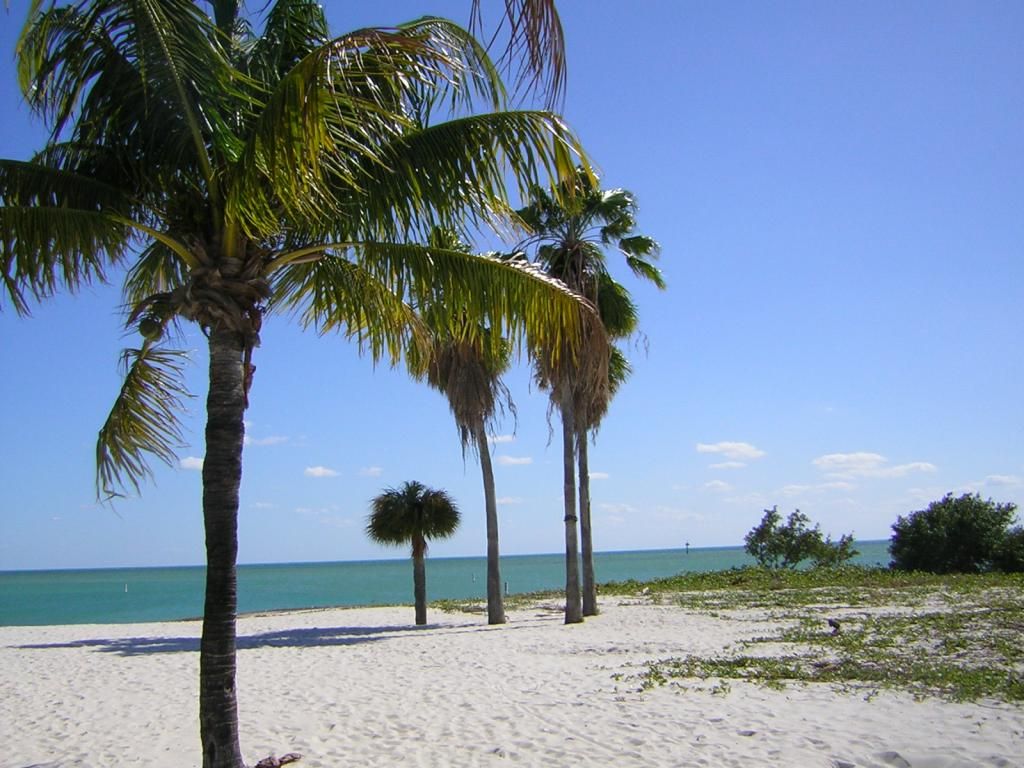 We get lots of visitors at the dock every morning.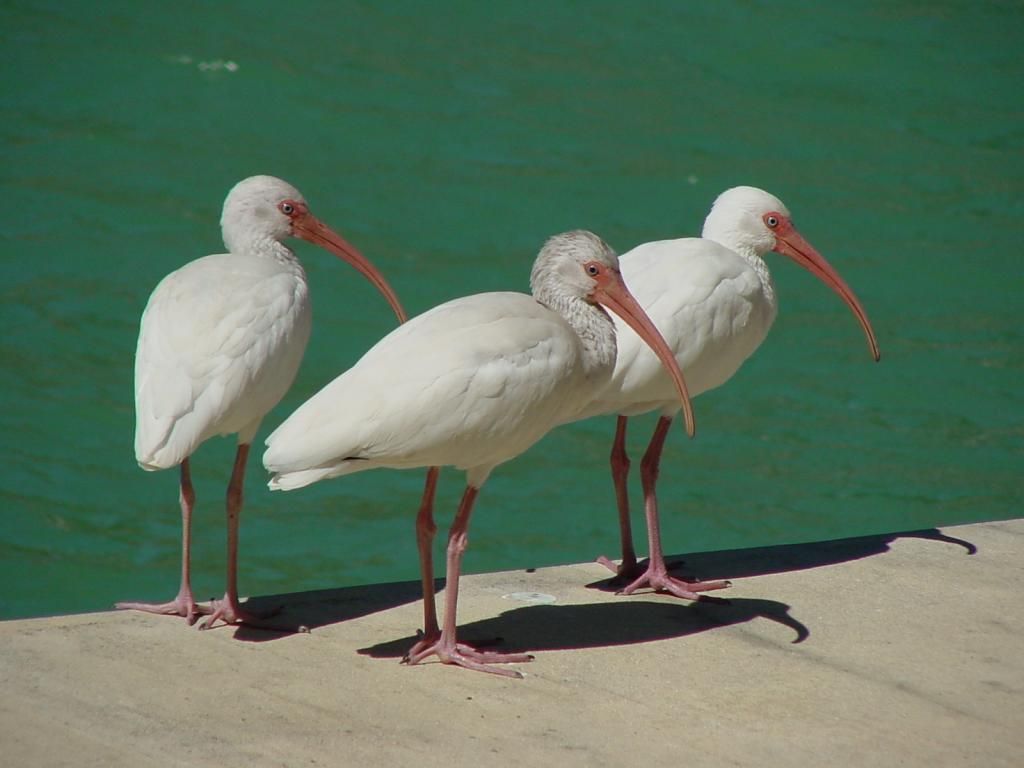 A private party where I performed last month. I think I'll soon be doing more of them than nite club jobs.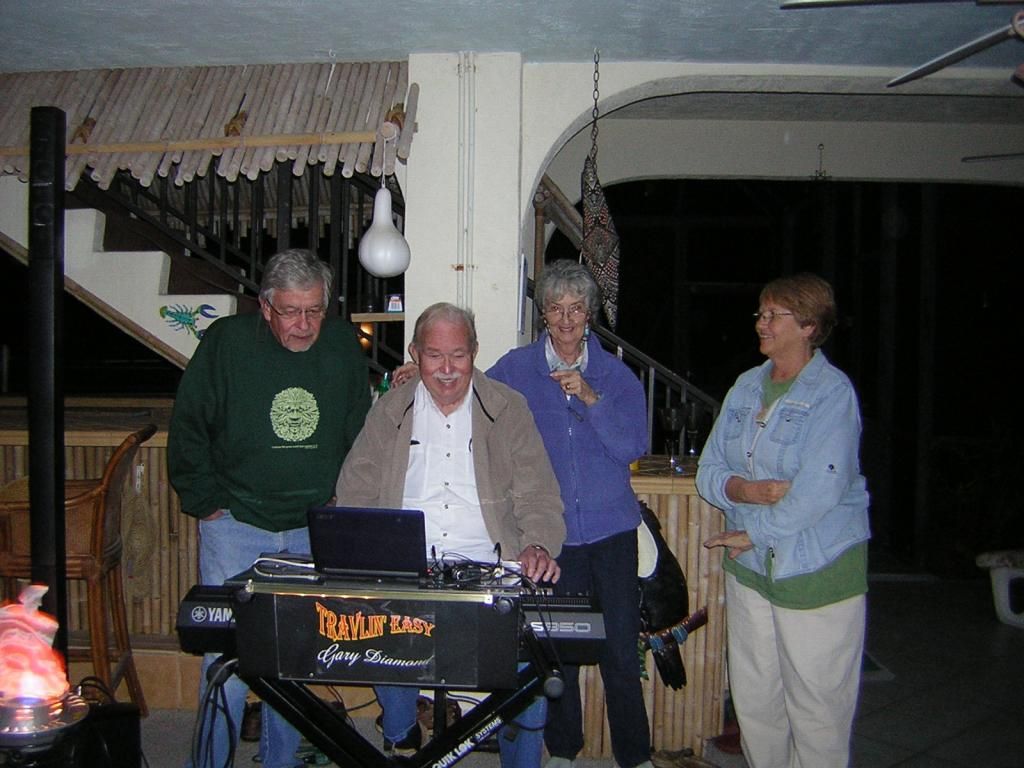 Every Saturday night at the Marathon City Marina we had a jam session, where musicians from all over the island were invited to join the fun.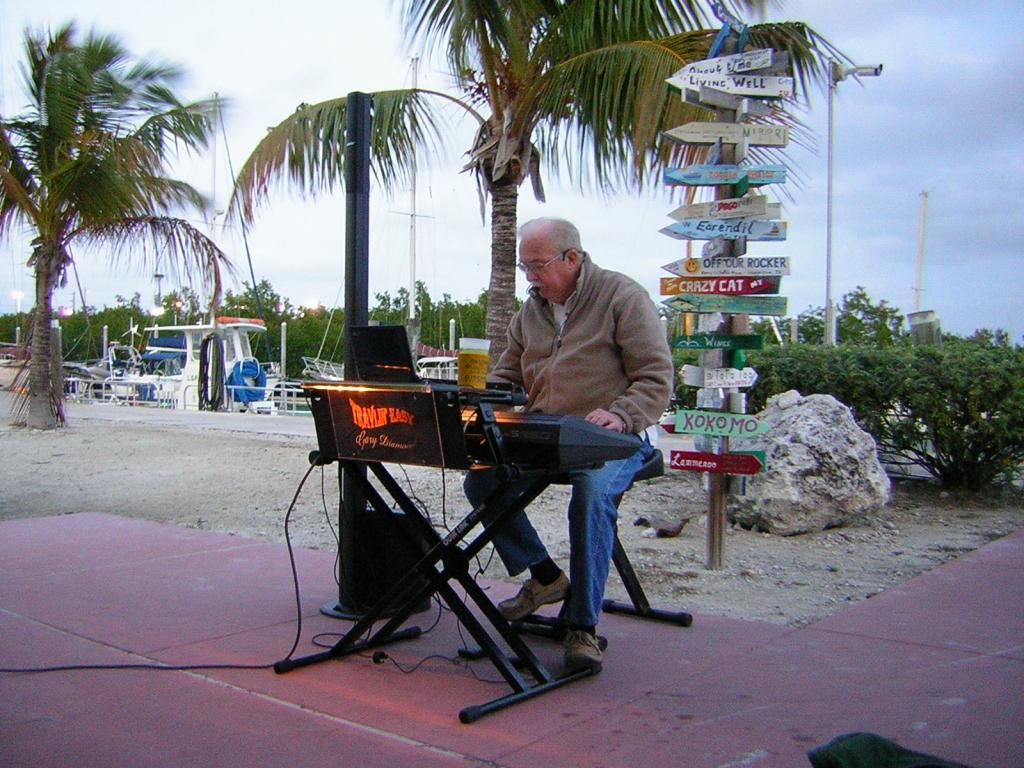 Never stand under a coconut palm on a windy day - OUCH!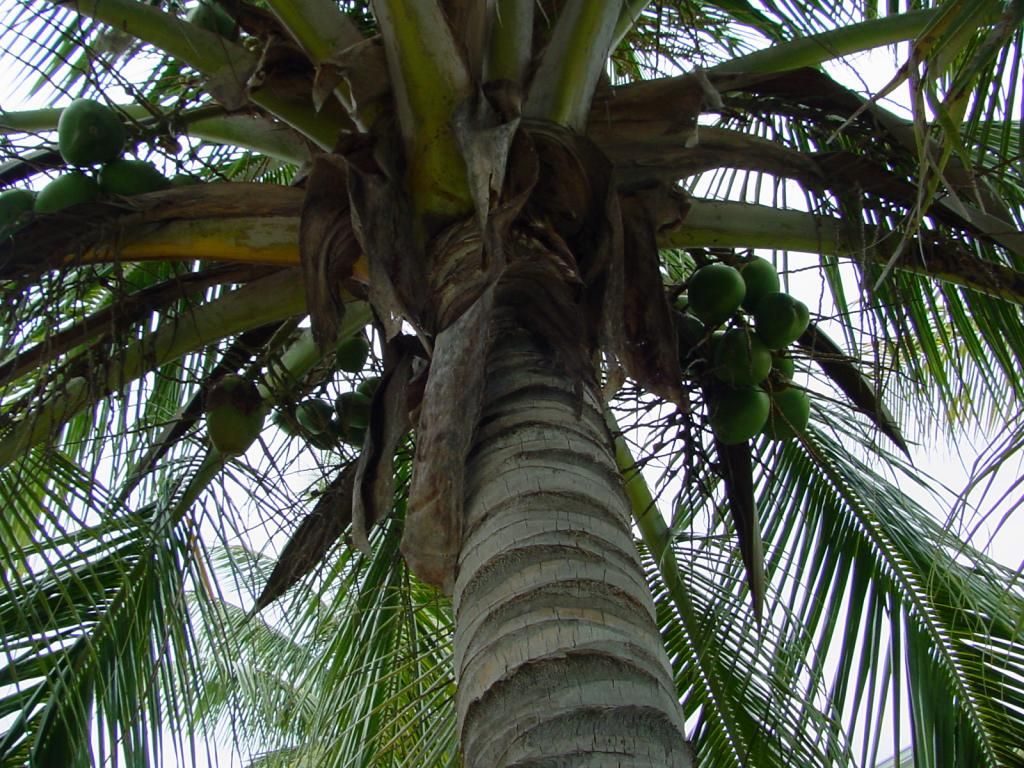 These guys came in for breakfast several times a month, but it's against the law to feed them.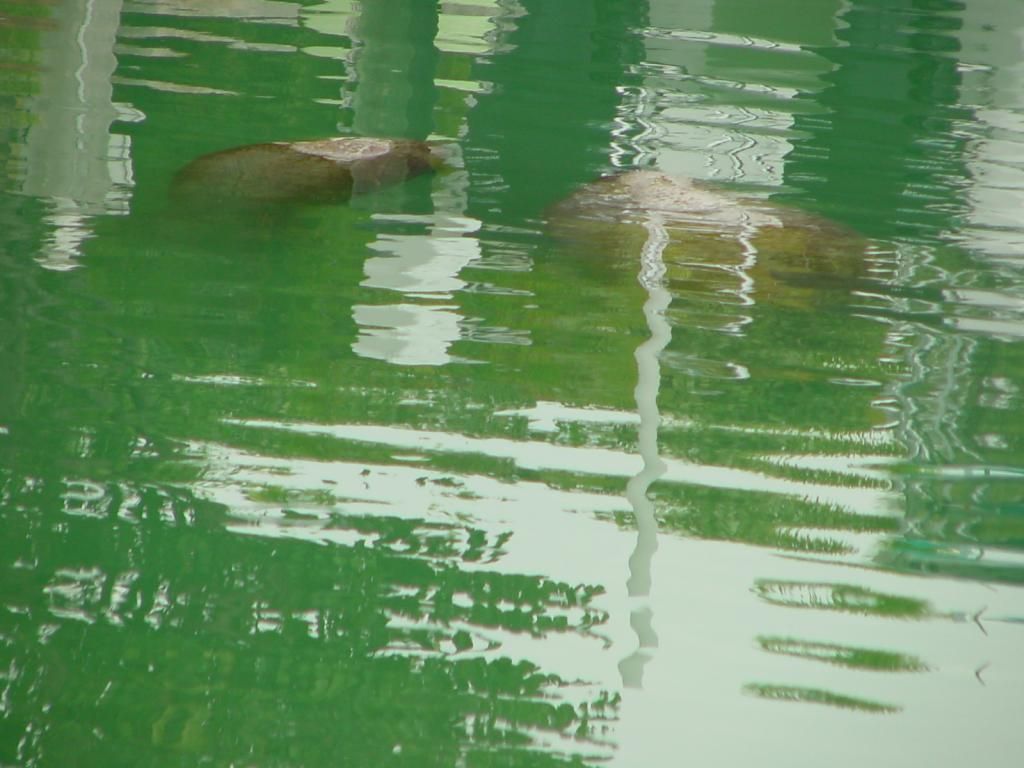 Believe it or not, these critters can really fun fast, but they're even better at swimming.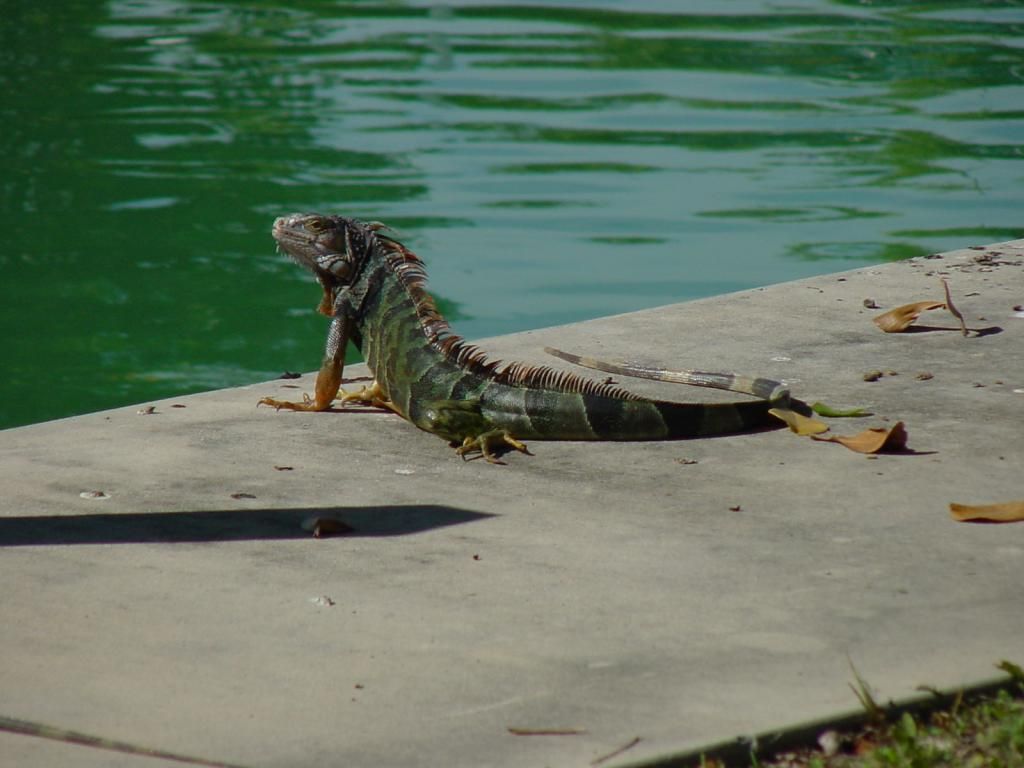 The flowers in the Florida Keys are just amazing.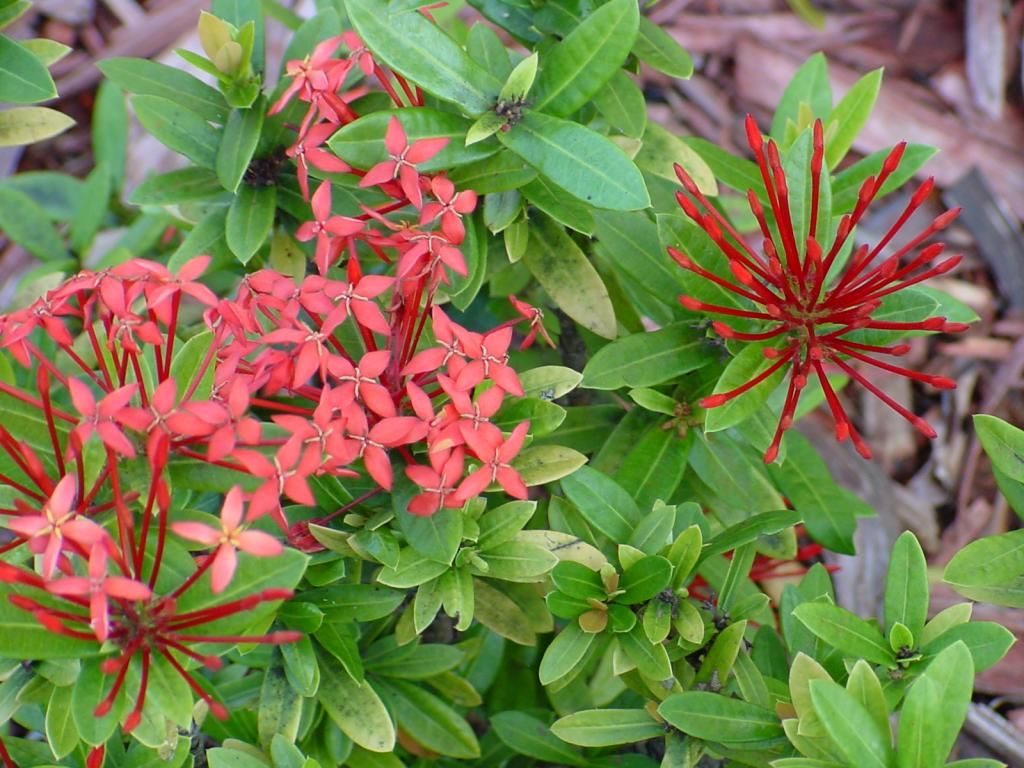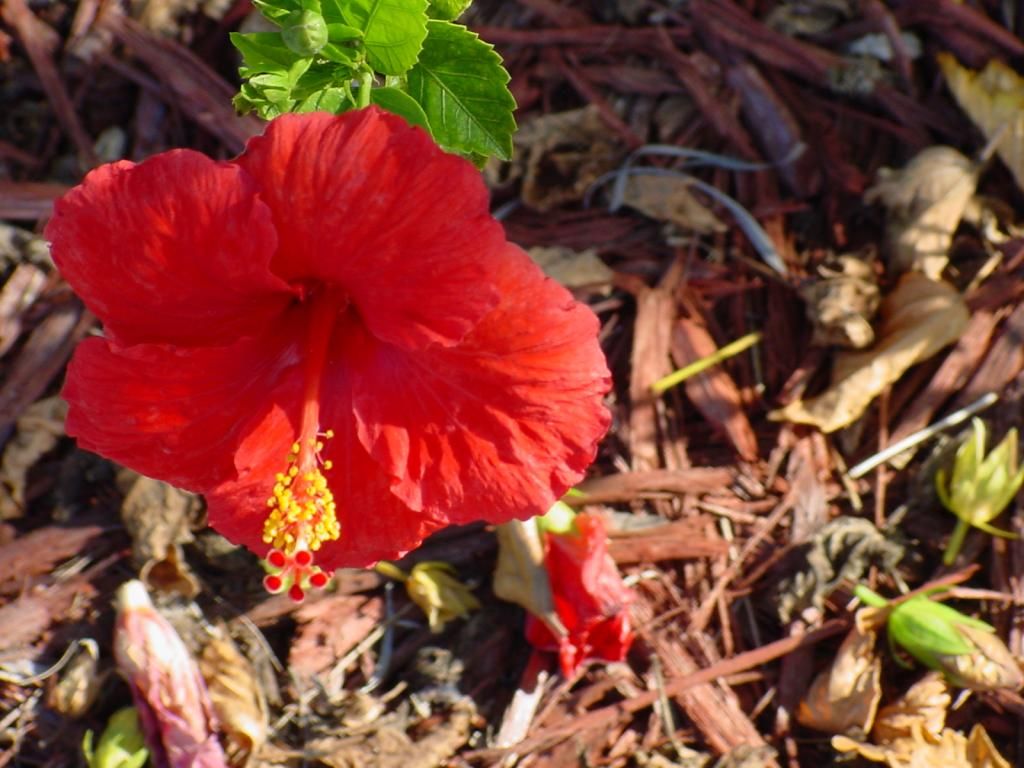 Did I mention that Sunsets while moored or on the hook are amazing nearly every night.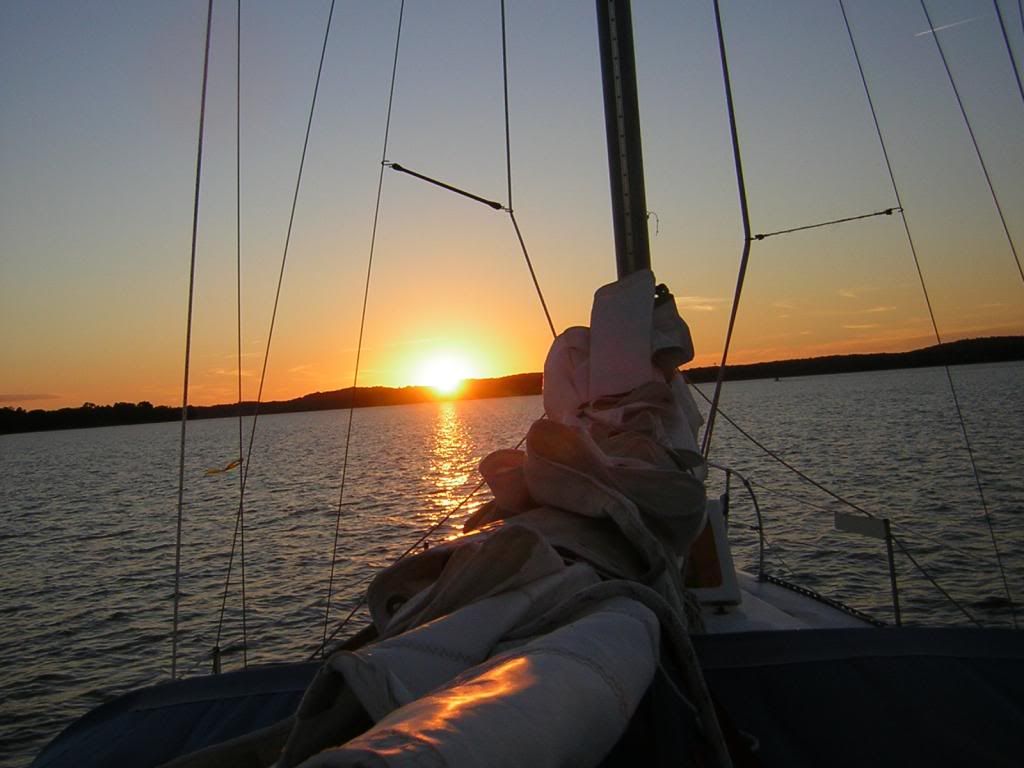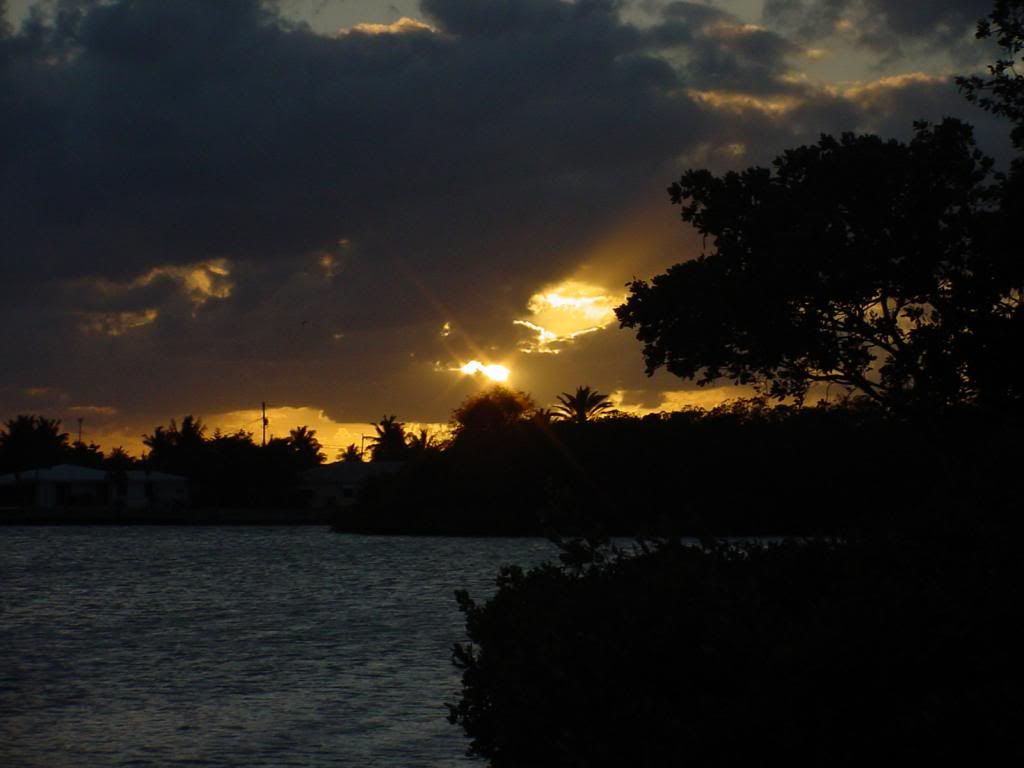 Now, some folks are gonna tell you that it gets hot and humid during mid summer, and it does. It's not quite as bad, though, as Baltimore at the same time of year. And, the water is clean, fishing and snorkeling are both fantastic, and you can catch dinner from the deck of your boat without traveling very far out of Boot Key Harbor. Sometimes you can catch dinner while tied to your mooring ball. What's not to like about the keys when you're living aboard?
Cheers,
Gary