Discussion Starter
·
#1
·
In an earlier post .....
http://www.sailnet.com/forums/endeavour/162009-80-gallons-storage-endeavour-37-a.html
.... I explained how and why we replaced a leaky 95 gallon water tank with...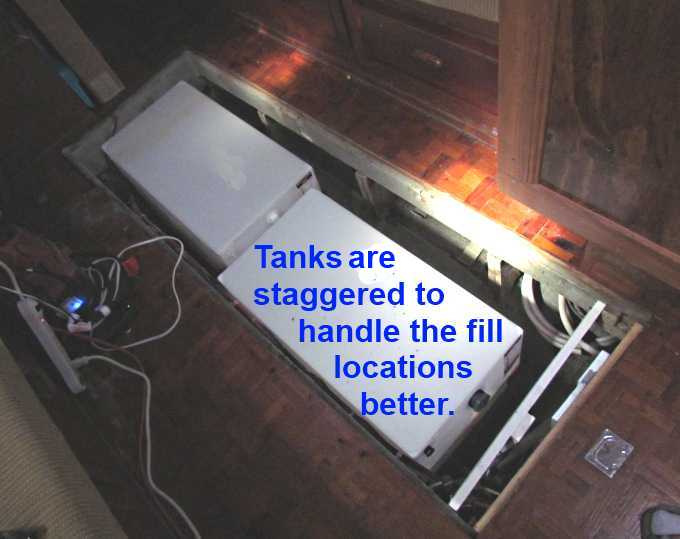 ... four 20 gallon Todd Poly tanks. At that point the tanks were in but not securely located in position except in the vertical position.
Various pieces were made to then lock the tanks into place...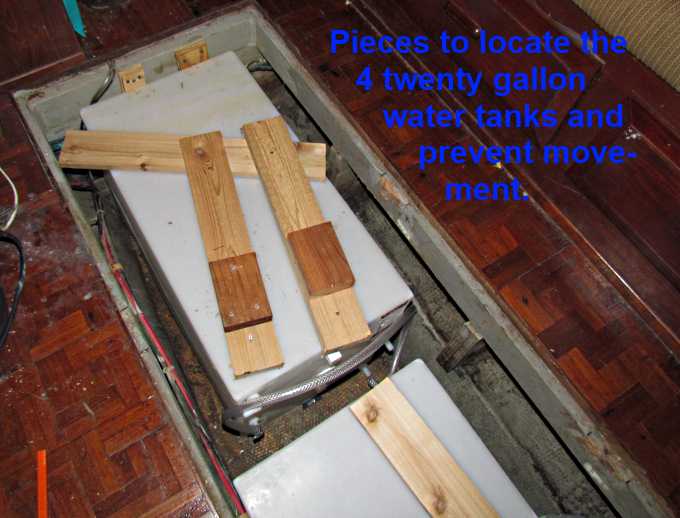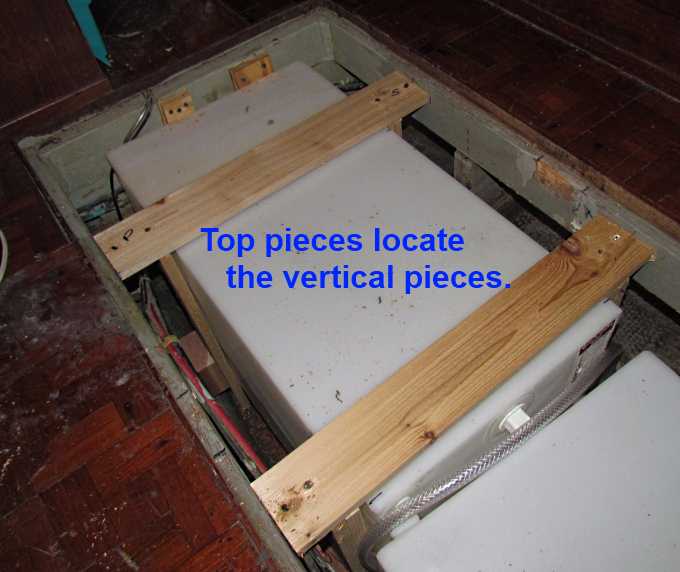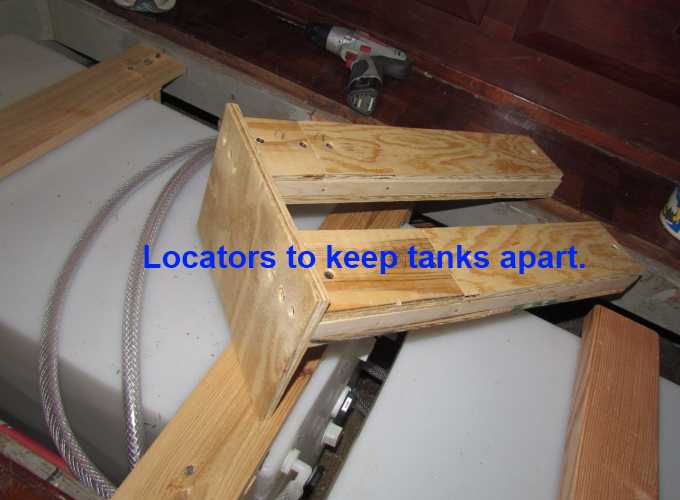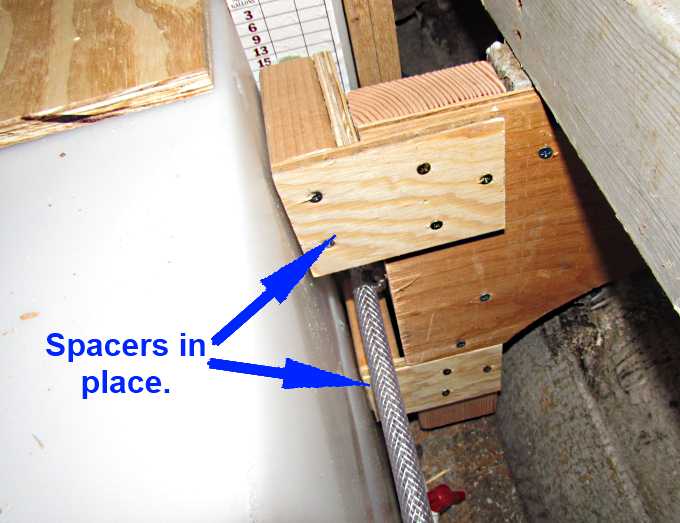 ... along with some others until the tanks are almost secure...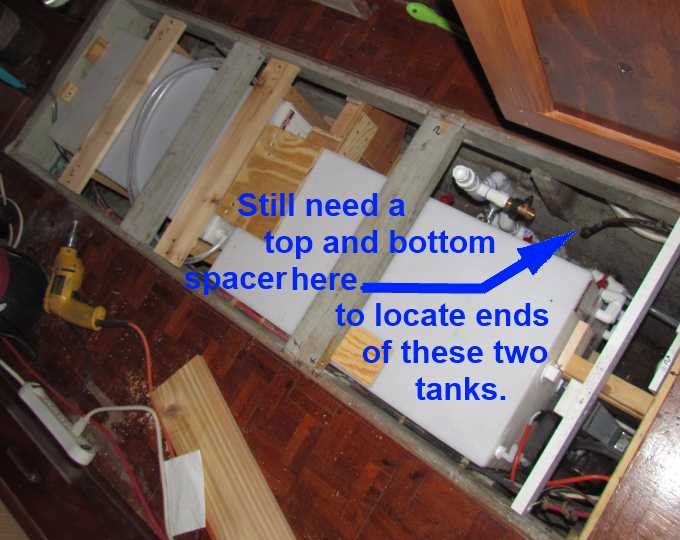 More pictures and info on how this was done here....
Endeavour Plumbing page 2
Sumner