After installing and relocating the larger holding tank ....
http://www.sailnet.com/forums/endeavour/161217-new-holding-tank-our-endeavour-37-a.html
...... I worked on improving the storage under the rest of the V-berth.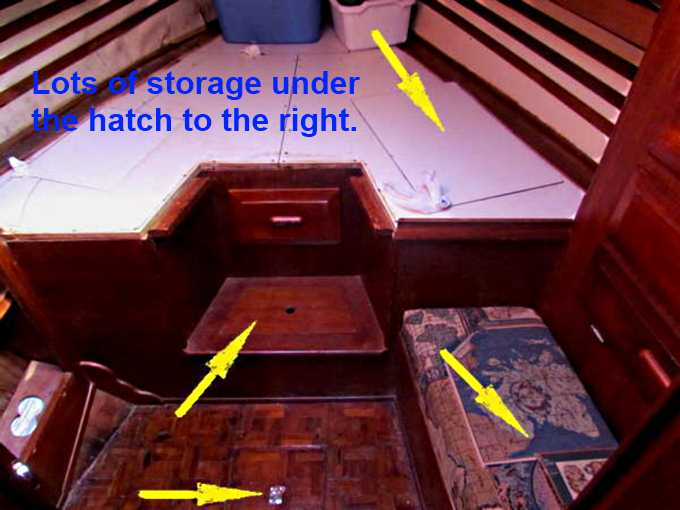 The Endeavour...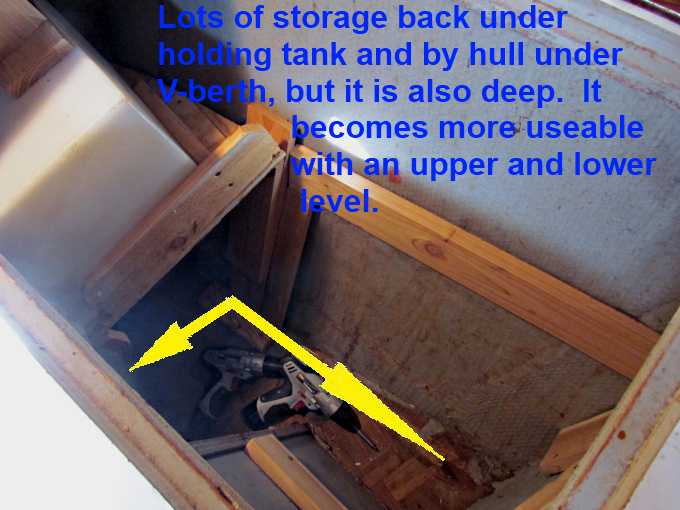 ... has a lot of storage room there but it is just a big pit. If you put canisters on the bottom then everything else just stacks on them and falls every which way. The solution we took was to make the area into a two tier storage area. A lower level at the bottom space in the picture above that goes around and under the new shelf that holds the holding tank.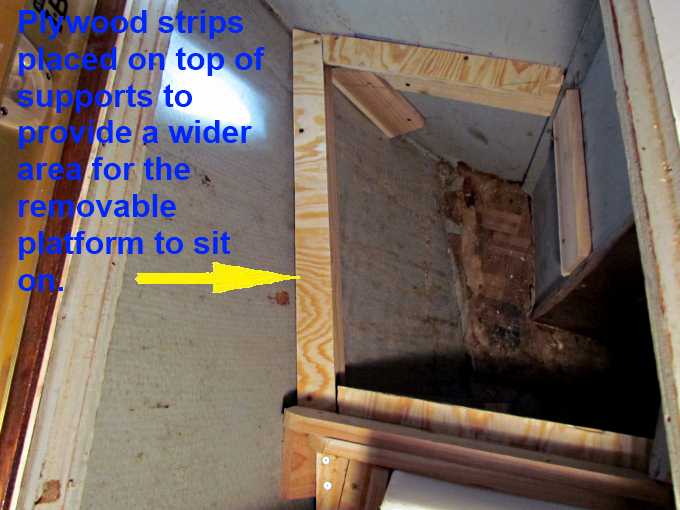 Supports were put in to hold an upper shelf that is at the same height as the holding tank shelf.
Then a shelf...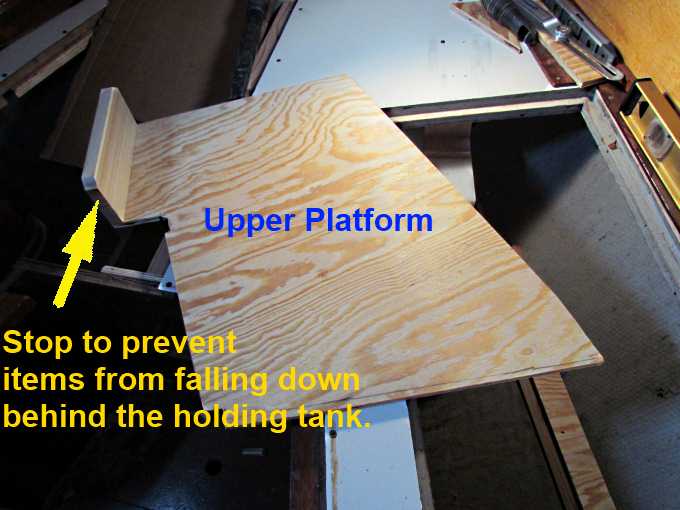 .... was made to rest on the supporting structure and ....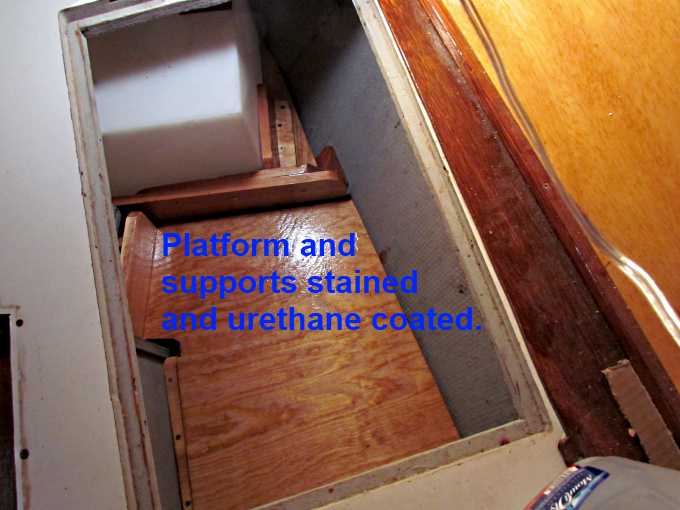 ....stained and clear coated.
This was a quick project that will now, with the help of plastic containers, make use of this storage area a lot easier to deal with.
More pictures and info here...
Interior Mods page 25
Sumner