A dredger making it's way down the Medway river in thick fog on the 28th of September collided with a number of yachts and dismasted at least 10 of them. The yachts were moored on a trot at the edge of the channel. The dredger although not required to do so is reported to have had a Medway river pilot on board.
Here is one of the ten.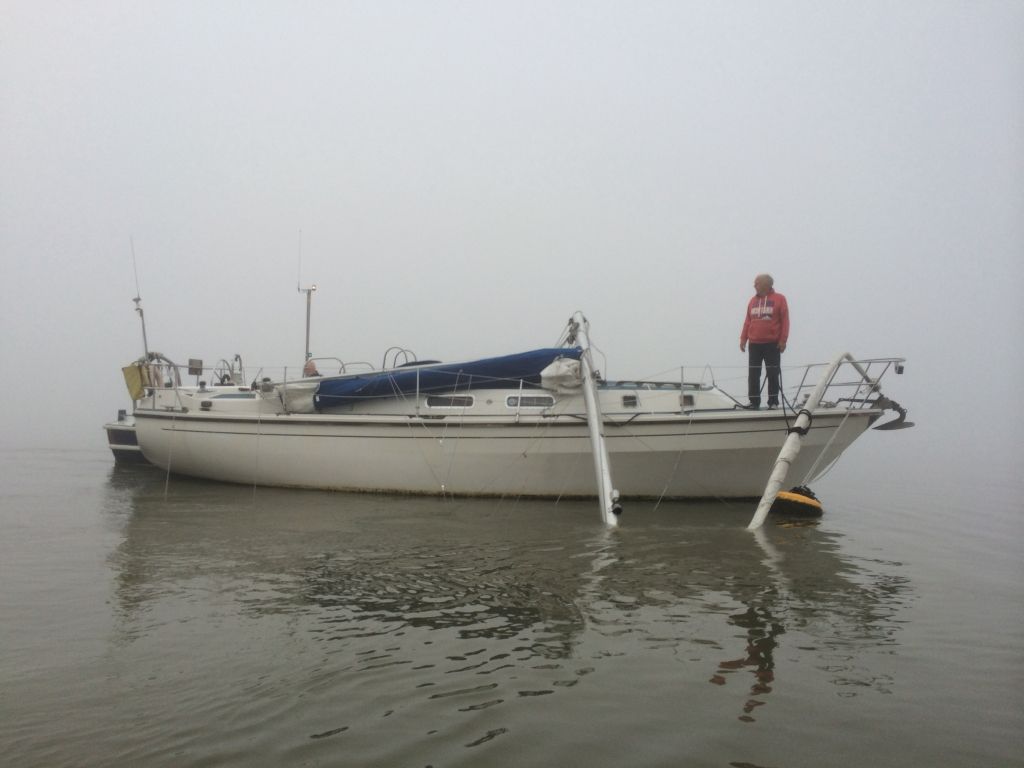 Picture courtesy of XYACHTDAVE.
Not a good end of season happening.