Discussion Starter
•
#1
•
Hello Max, this is Fred. Do you remeber me?
I'm here to tell you that you don't need to be affraid of being on a sailboat when it leans. Leaning is very good for fun, I like it very much. Please don't be affraid, ok?
I do it all the time and like it, and it is not dangerous.
The sailboat leaning is fun and normal, sailboats lean, because the wind hits the sails, to make the boat move but also inclines the boat, but it is not strong enough to turn the boat upside down.
If the boat leans too much we can let go the sail a little bit and it leans less, but also sails slower.
So remember, if you think the boat is leaning too much, release the sail sheet a little, OK?
Ask your Daddy to show you where is the sheet, and how it stops the boat from leaning.
ok?No need to be affraid!
Also boats have thing that prevent them form turning upside down. Its called a keel, I show a picture of one. Big sailboats like your Dady have a keel that has a big big big weight (1000 times your weight), and it is under the water, when the wind hits the sail, the boat leans, sometimes looks like it is a lot, but it is not, and it stops leaning, but that keel will never let the boat turn upsidedown.
Small boats like mine, don't have the heavy keel, so I sit on the side and doing that I balance the boat so it does not lean. In my boat I don't like it leaning because it makes the boat go slow, so I lean overboard to straighten the boat. See me on the photo.
I know a trick to help you, next time you go sail with your Daddy, don't sit on the high side of the boat. Sit on the side that is down and put your back against the seat. If you are still affraid, sit on the floor a liitle bit, then standup as you are not affraid any more, but allways on the lower side. Very quick you will see that the boat leans, but never turns upo side down, OK??
I wait for your message, OK??
Here is a photo of a keel, underneath the boat.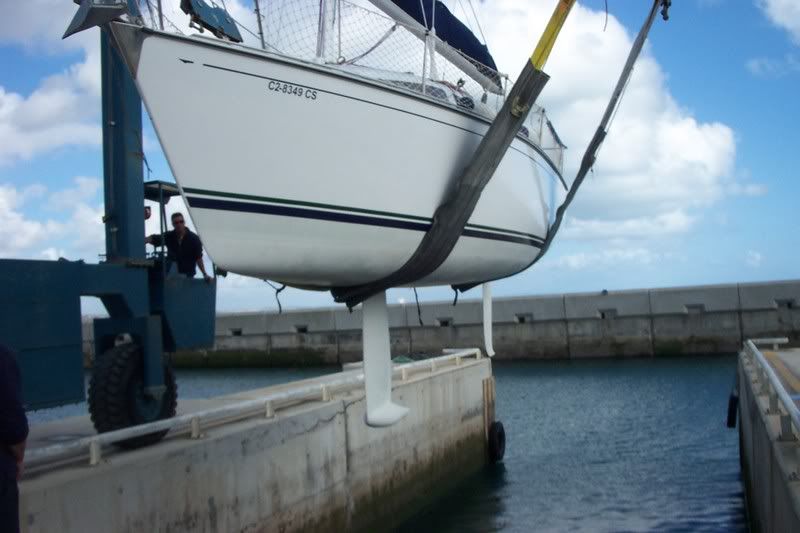 Here is me when I was 3 I allwys sit on the low side. Then at 4 I went already to the high side.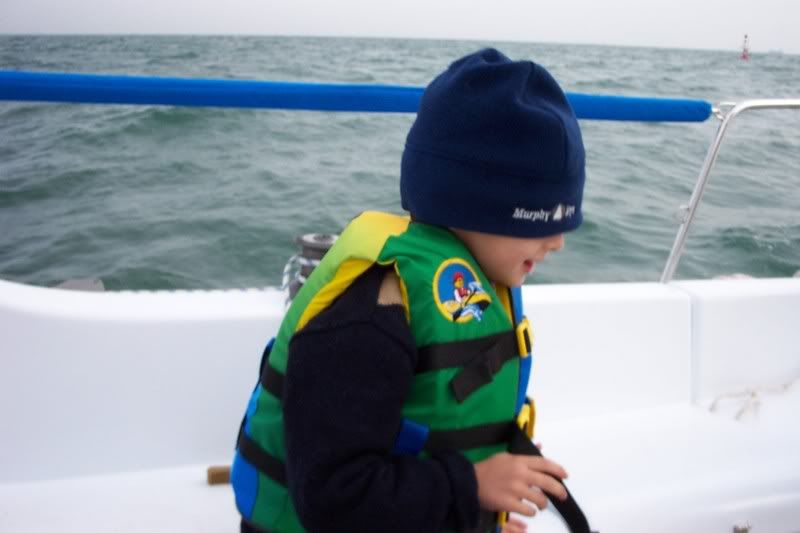 At 4 I was on the high side and grab to the seat. Fun...
My cousin was affraid of sailing but now she is not...she had no theeth
And bellow its me on my old sailboat. I have to seat on the side to help it go straight, you can lean back to help...make big muscles.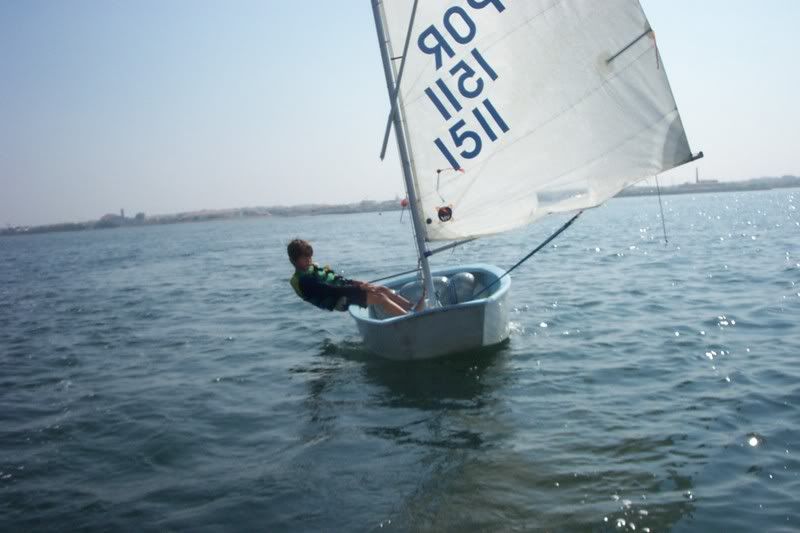 (This message was entirely written by Fred, corrected by me, and photos uploaded by me too. His ideas, his words, his photos, to help Max learn how to sail. Giulietta.)