Discussion Starter
·
#1
·
Last weekend I bought this amazing boat from Snug Harbor Boats in Buford Georgia just of Lake Sydney Lanier. She has been on the hard for at least the past 3 years and needs a significant amount of TLC.
Snug Harbor Boats (Buford, GA)
When I first saw this boat I loved the layout and the general build of the boat. She is right at the size I have been looking for going on 5 long years now of being patient and frustrated. When I saw the asking price I got even more excited. If you followed my other thread asking opinions and keeping those following up to date through the process of negotiation I managed to get the boat for an even better deal but had no idea how much boat I had actually stumbled upon.
After purchasing the boat I finally dived into all the compartments full of gear that came with it and was amazed at what I found. I still have not taken a full inventory of what I recieved with the boat and continue to find new goodies as I give it the much needed make over.
This thread will document its clean up, bottom job, and complete recommissioning. To include mast and standing rigging and running rigging configuration.
One thing I have noticed since I began researching this particular boat is that there is very little documented resources regarding this boat at all still easily available. I hope to find the information I need for my setup and make it available for others fortunate enough to own a wonder boat such as mine.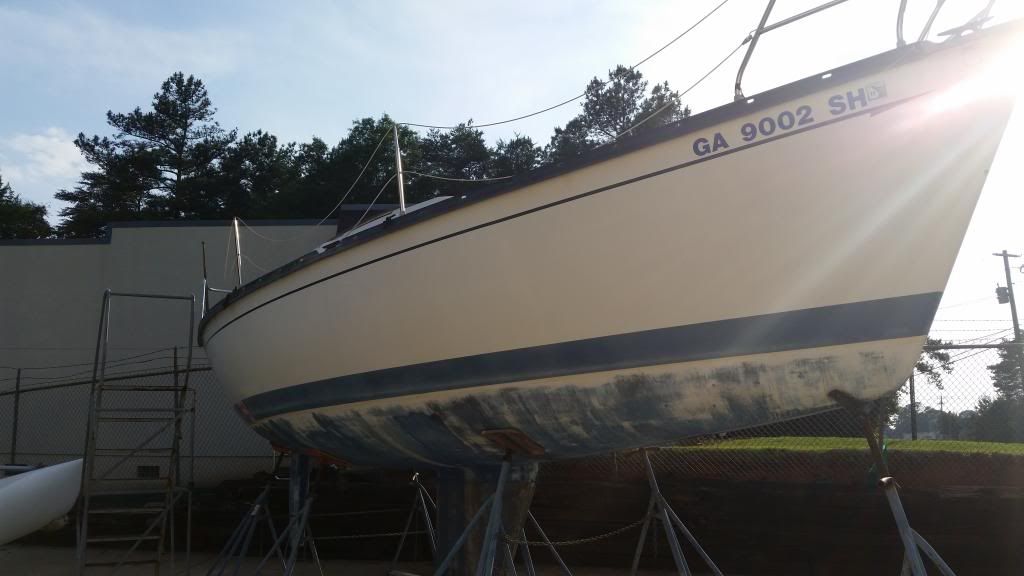 This is how I found her. Neglected but still solid and very capable. I was very pleased to discover that the mast has been waiting patiently inside a climate controlled building for the past several years.
Today I spent most of the day scrubbing the deck to bring back its original white appearance from under the mildew and white powder created by the sun beating down on its deck for the past few years.
before images from 6/12/14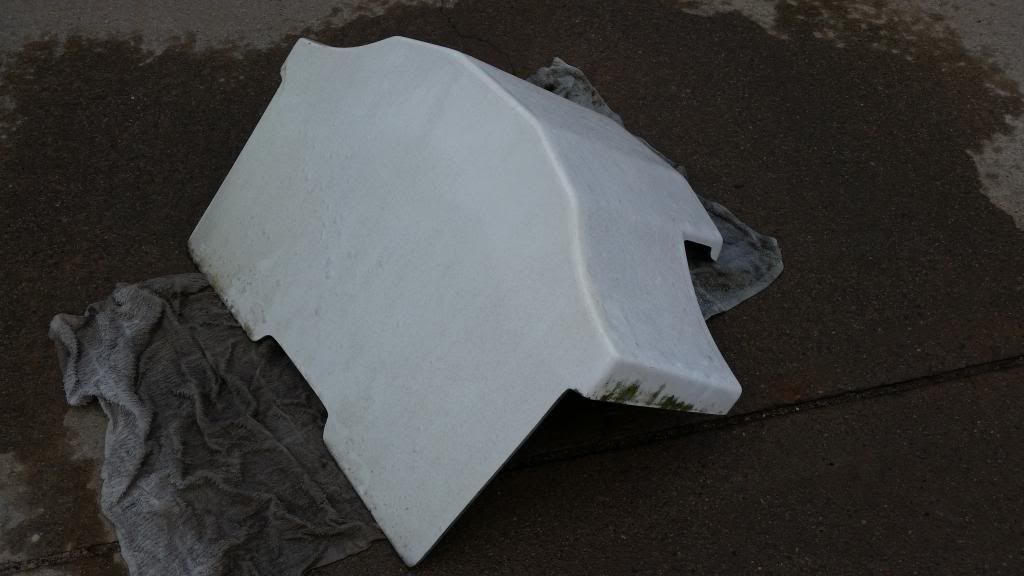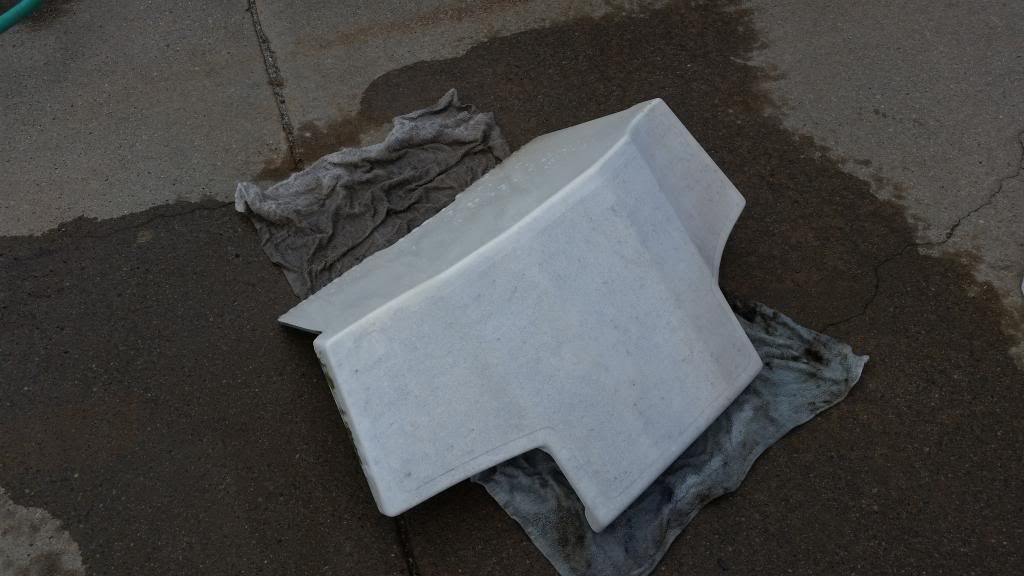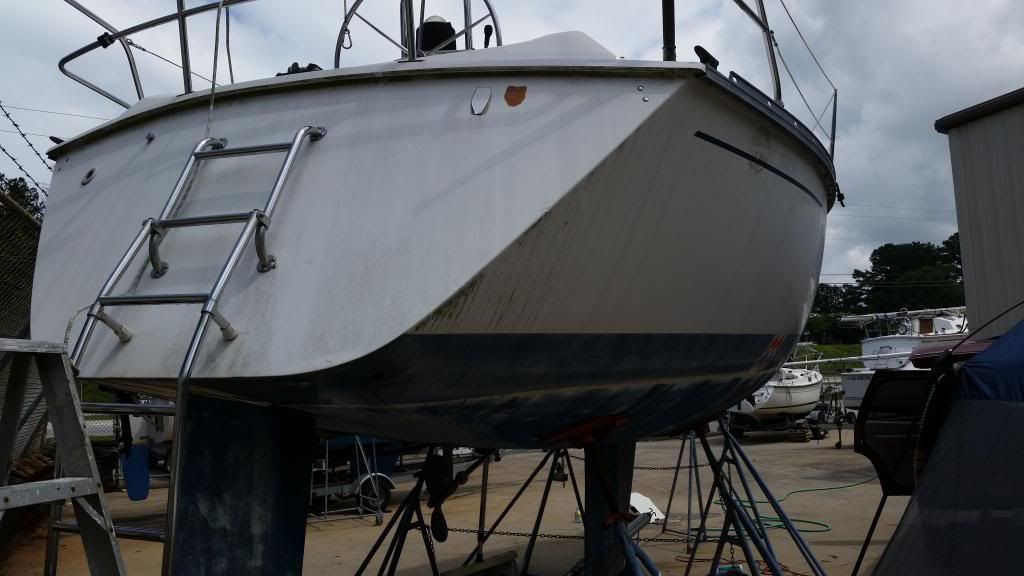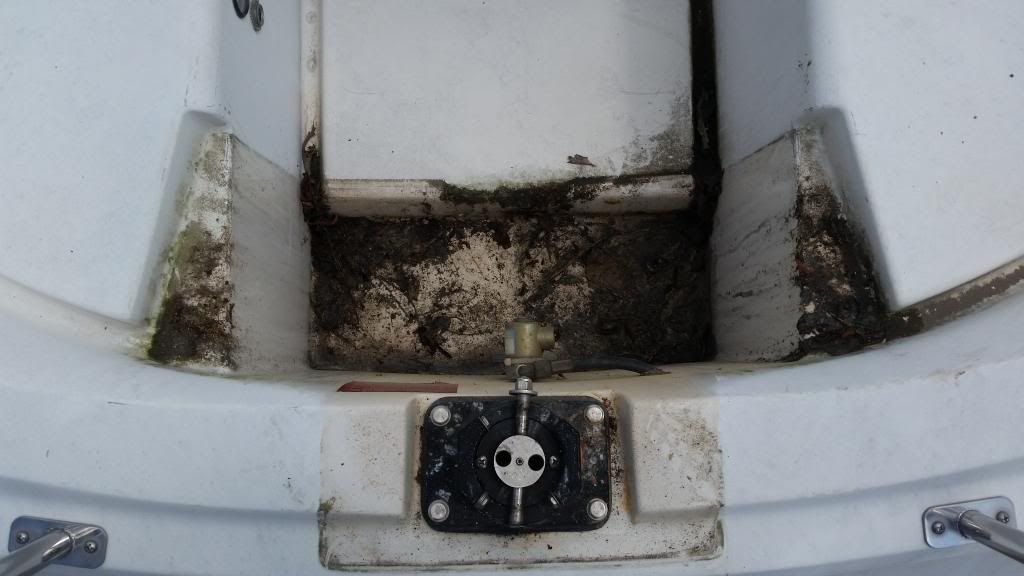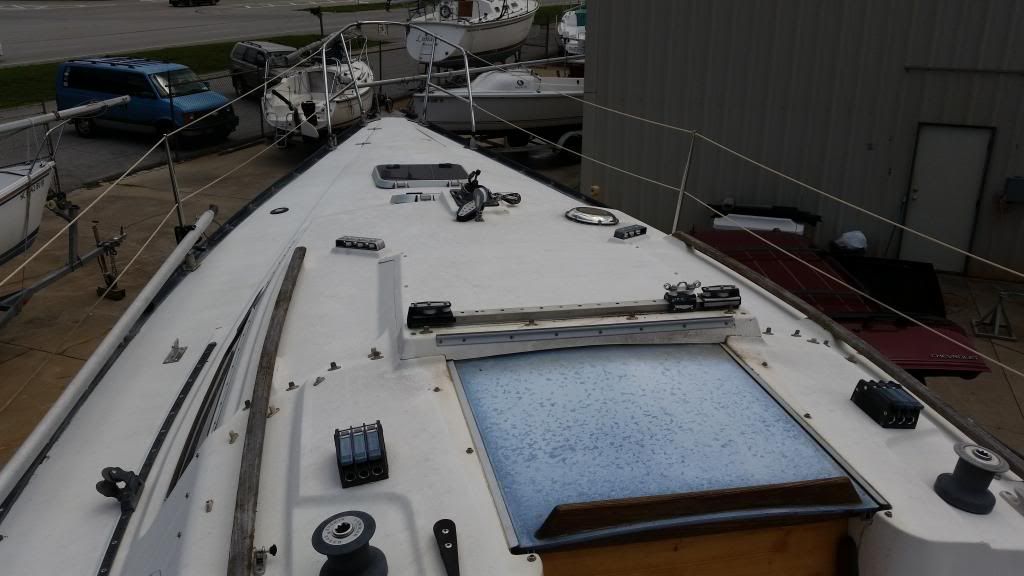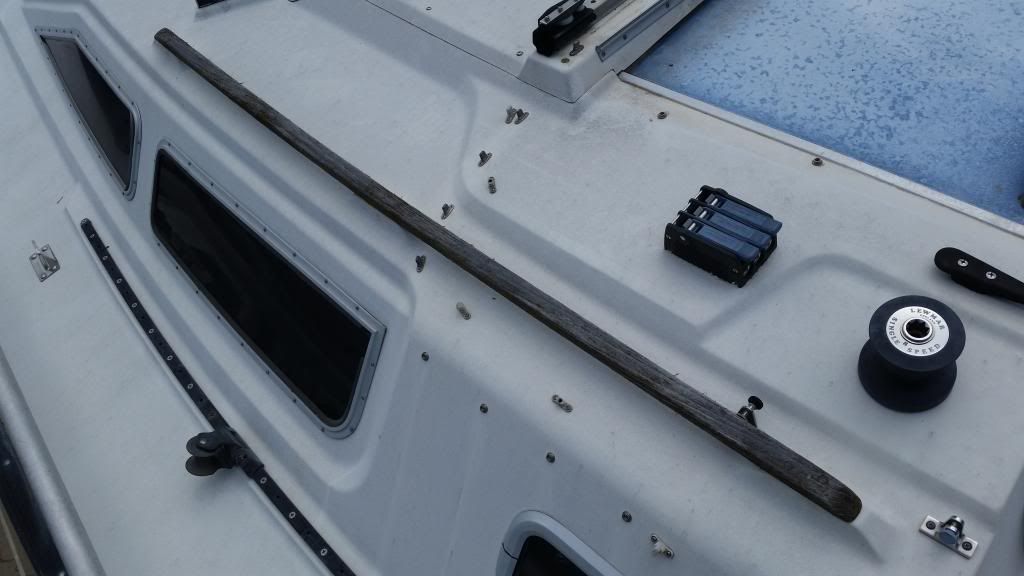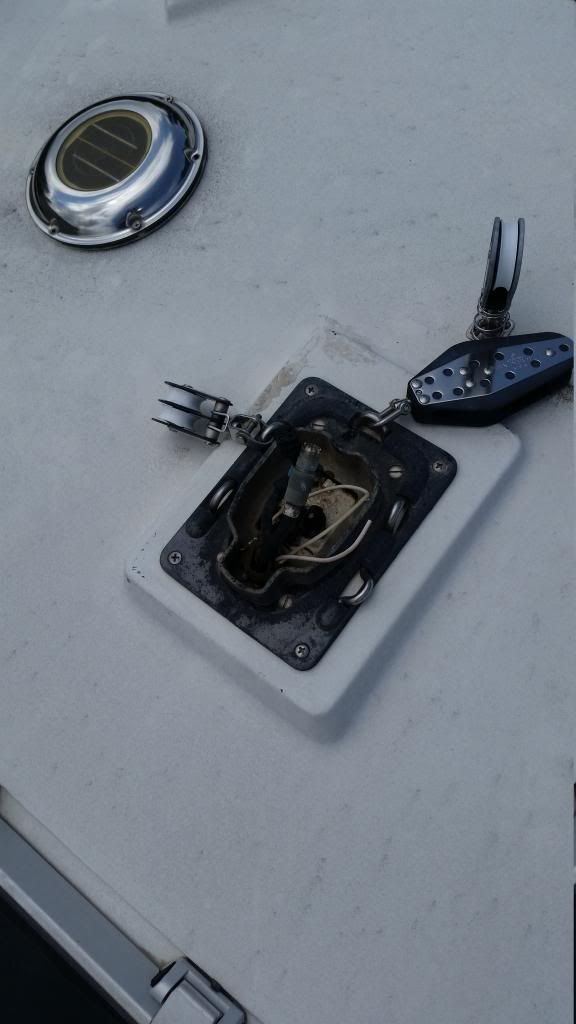 And these are after todays effort.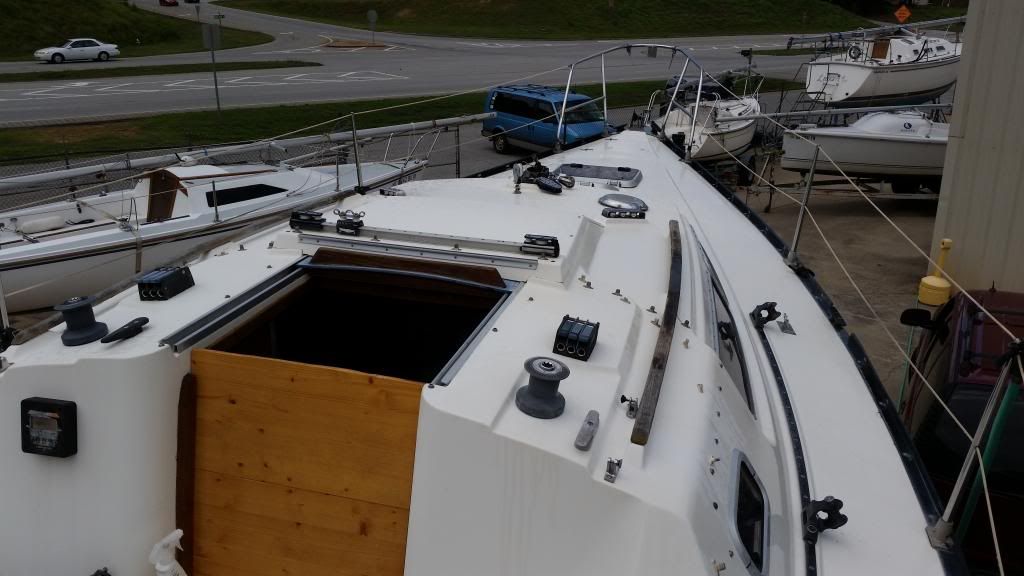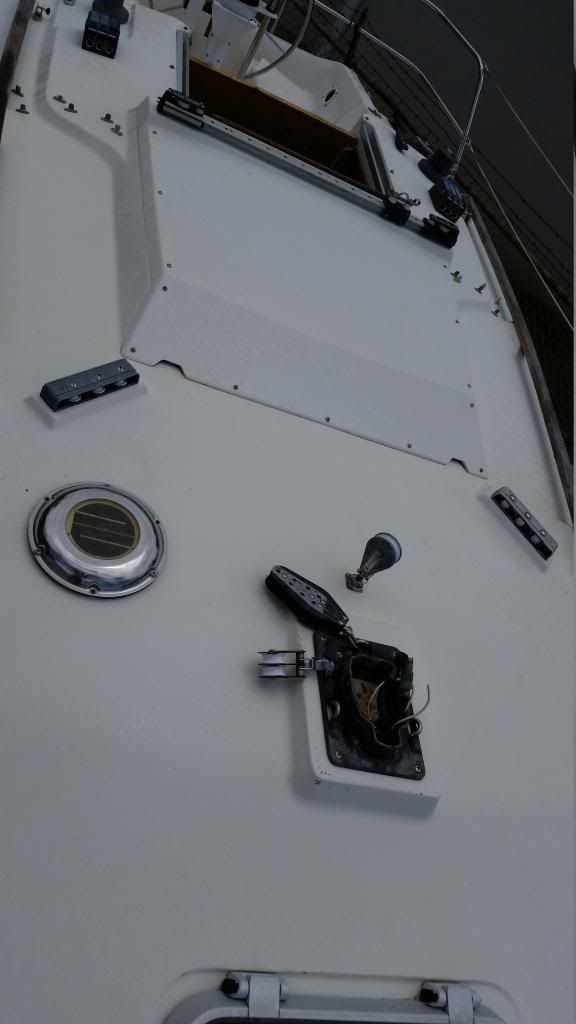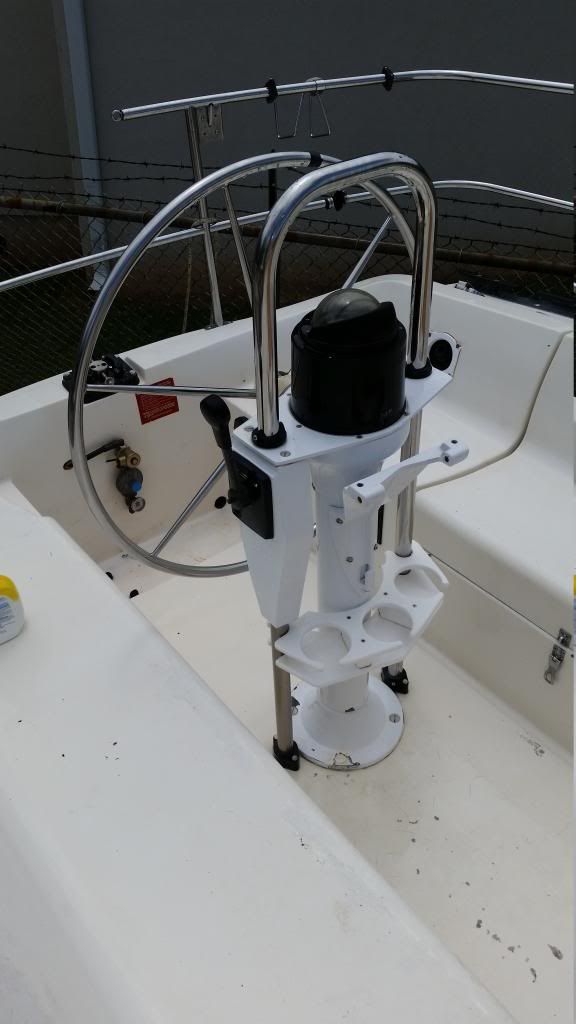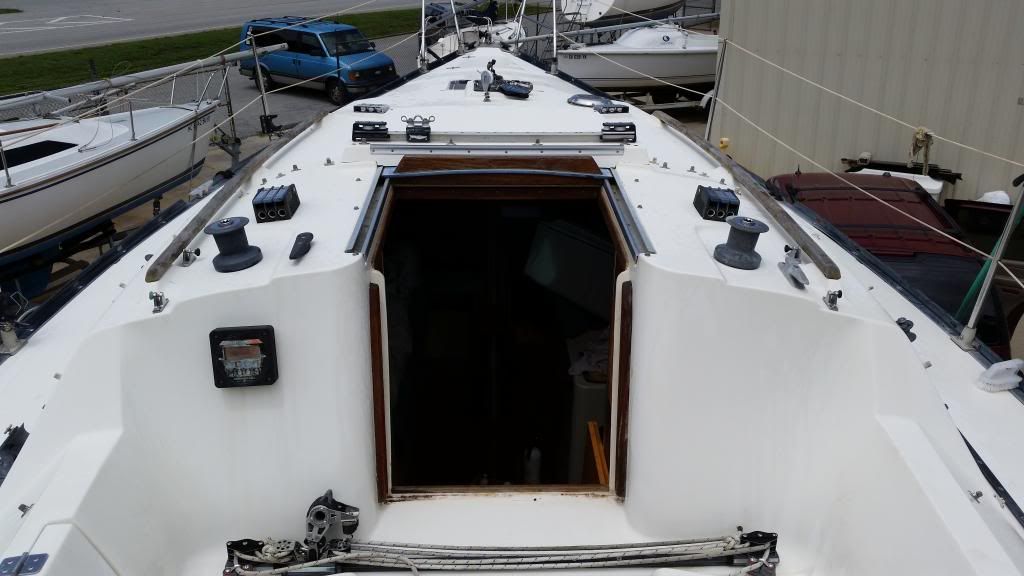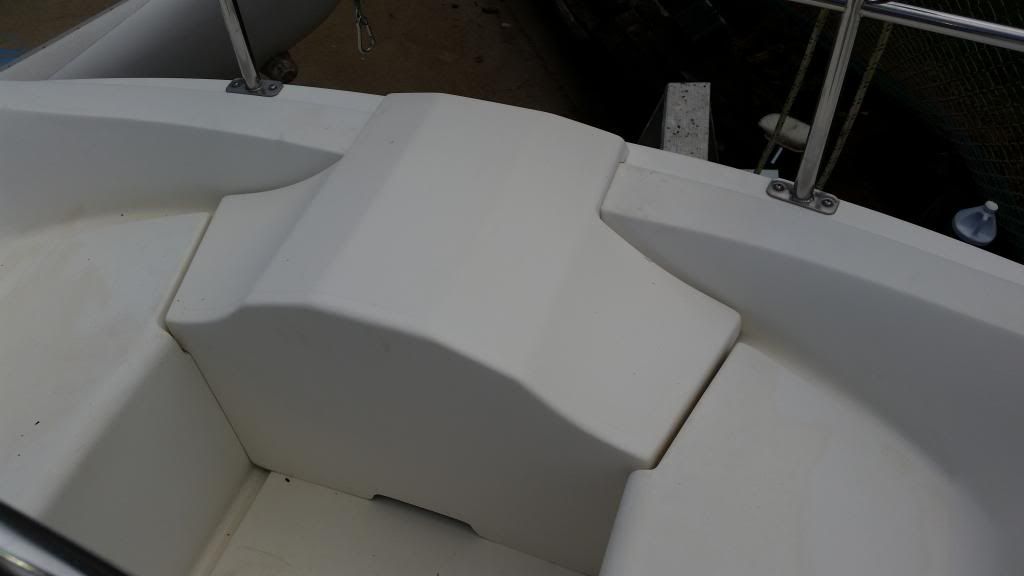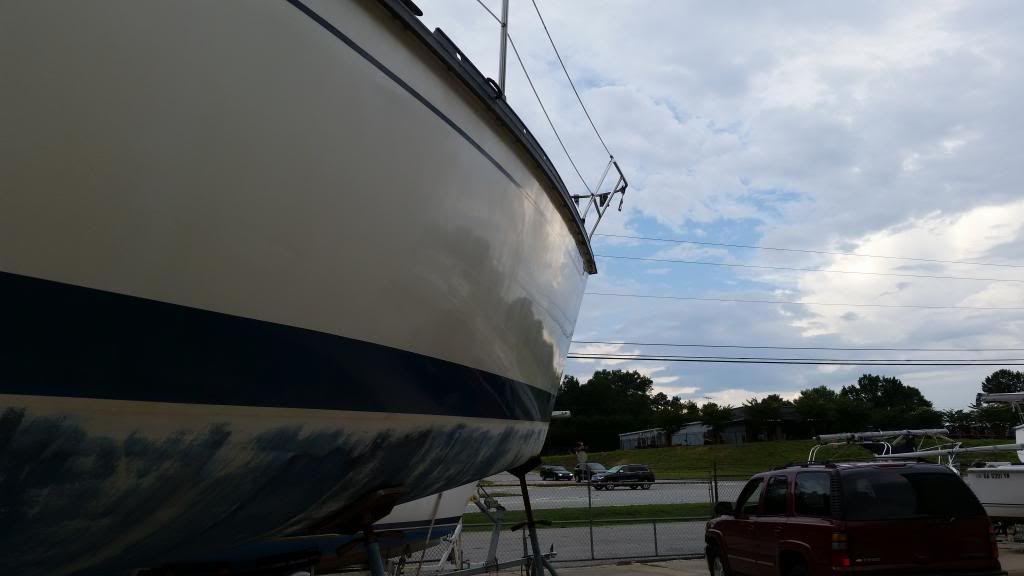 More images will be provided tomorrow as I have more progress. Please keep in mind this is the first time I have used an high speed buffer on a boat before so there is a learning curve. Plus I was press for time and plan to go back over the polish work tomorrow. Please leave comments and questions as well as anything else you would like to see in this project and thanks for watching.