We were stripping varnish again today and I hooked the canvas on the foredeck, ripping it. After pulling it back some more, I found it to be rotten as it would tear into big strips by hand. I started pulling more off and found some small soft spots around mounting holes for the hawse pipes and stanchion bases. Some of the holes for the canvas tacks were soft and damp. This weldwood decking has held up well and the softness doesn't go through or spread.
Here's a couple of pics of the foredeck area.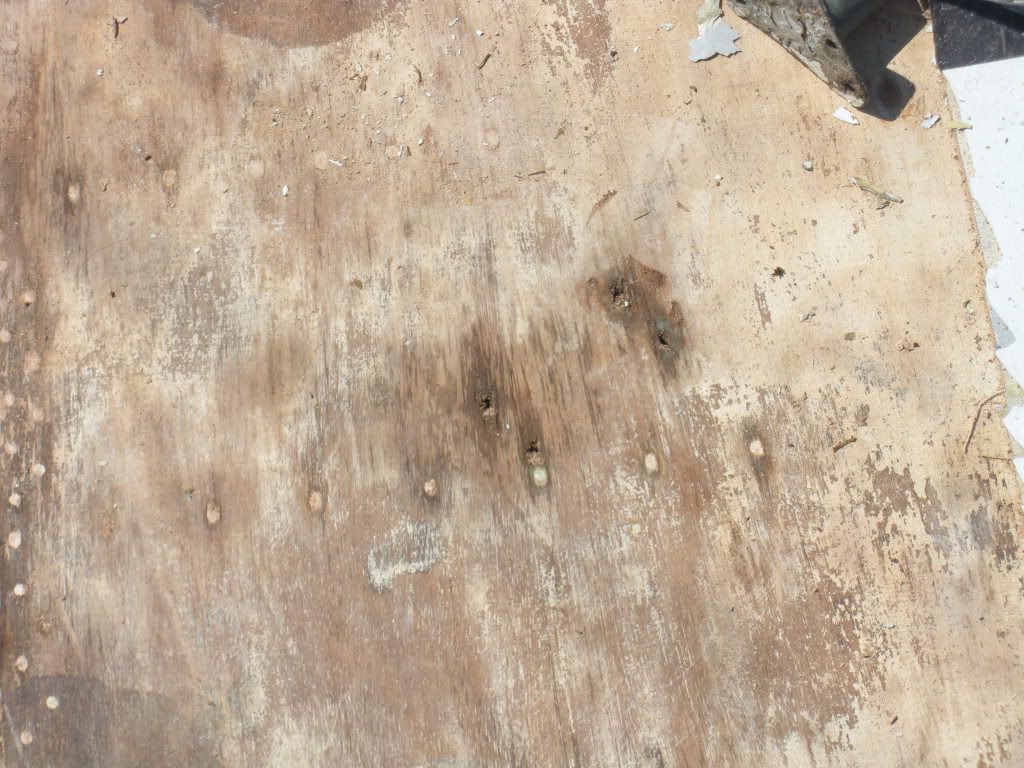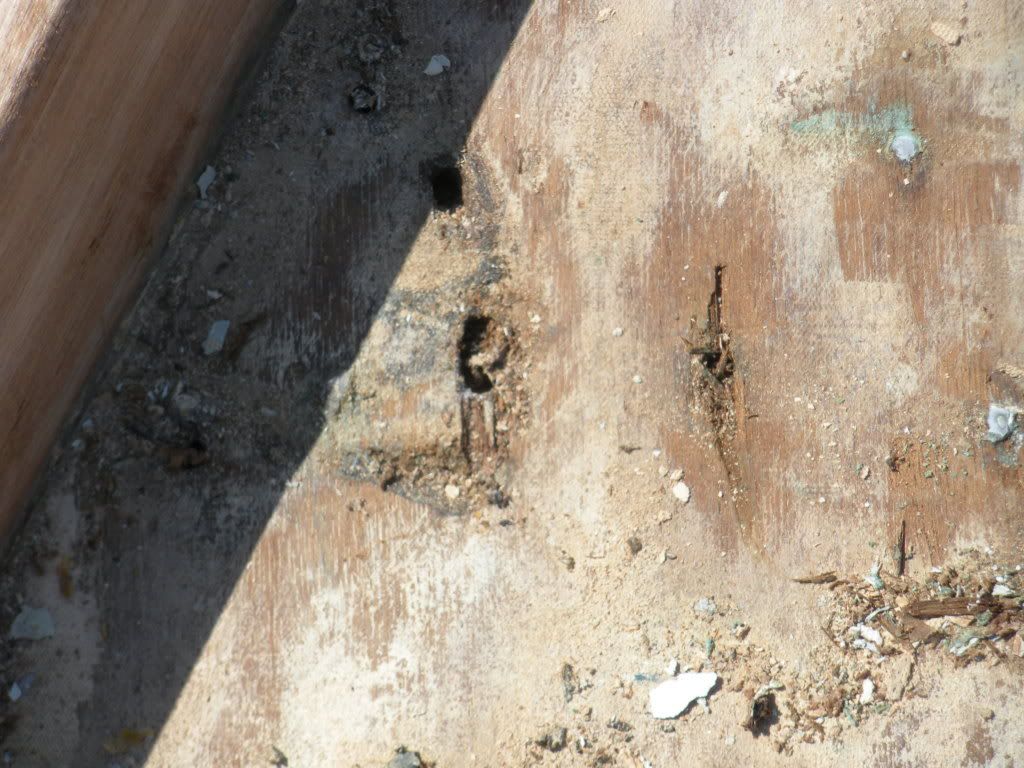 This corner piece on the house trim should probably be replaced too.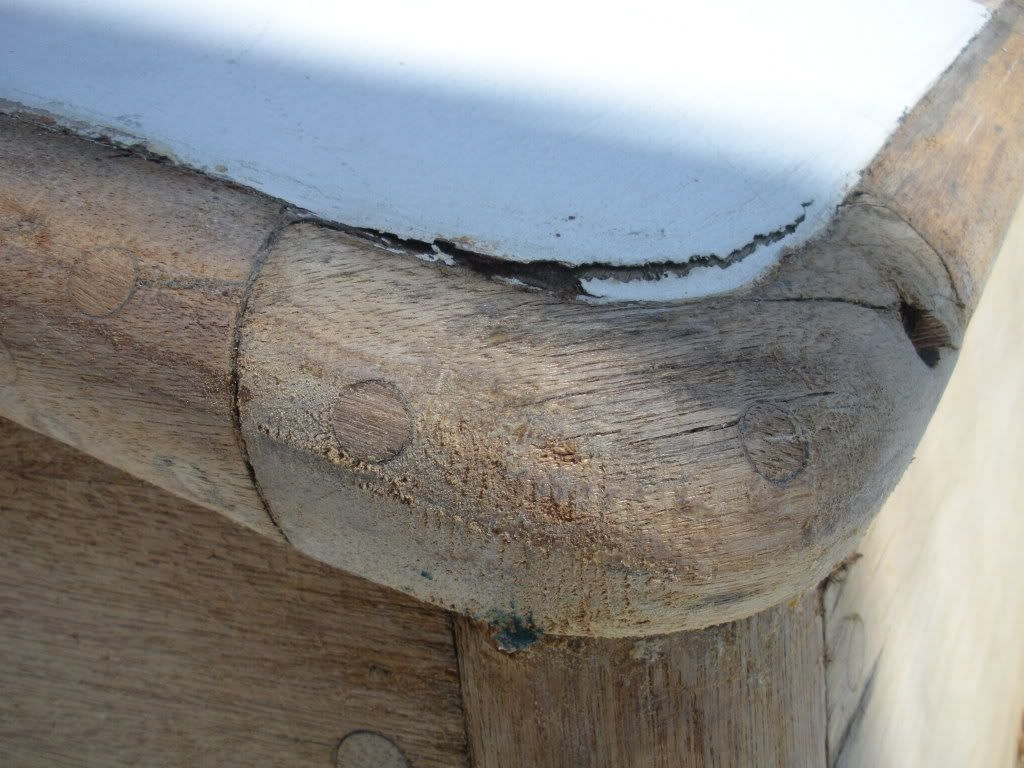 A bit of dry rot on the edge of the port.
Aft is where I found the worst rot in the deck and after I dug it out, it was only a few layers deep.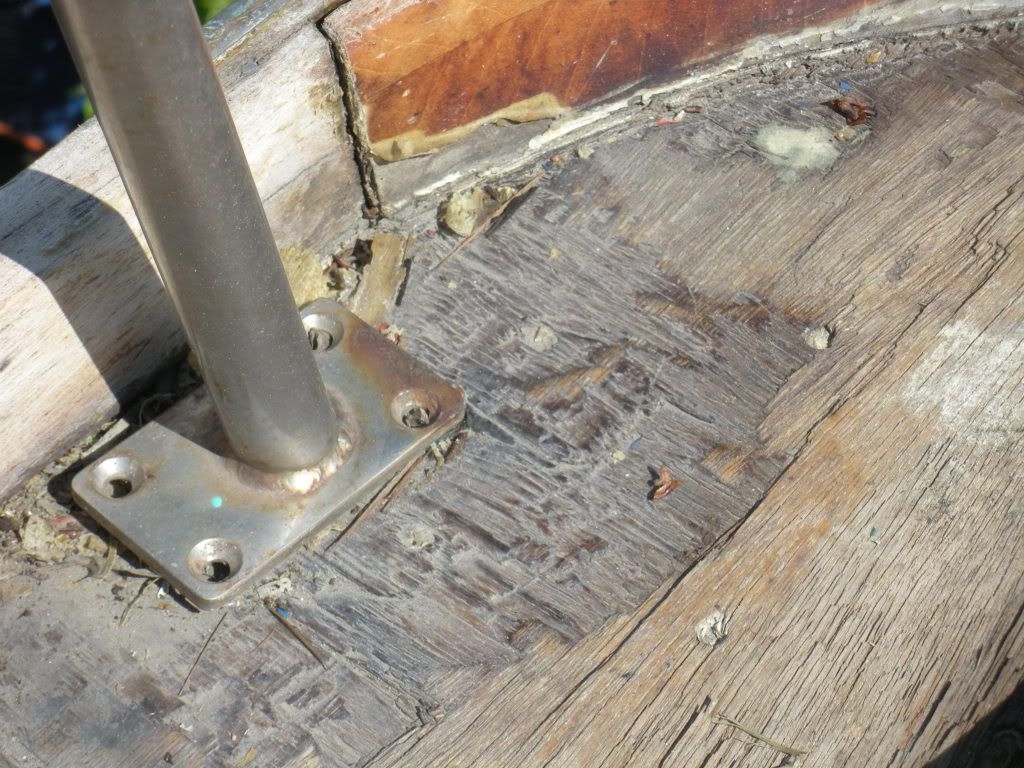 Here's that red crap I found when I scraped the paint up. Some previous repair I suppose.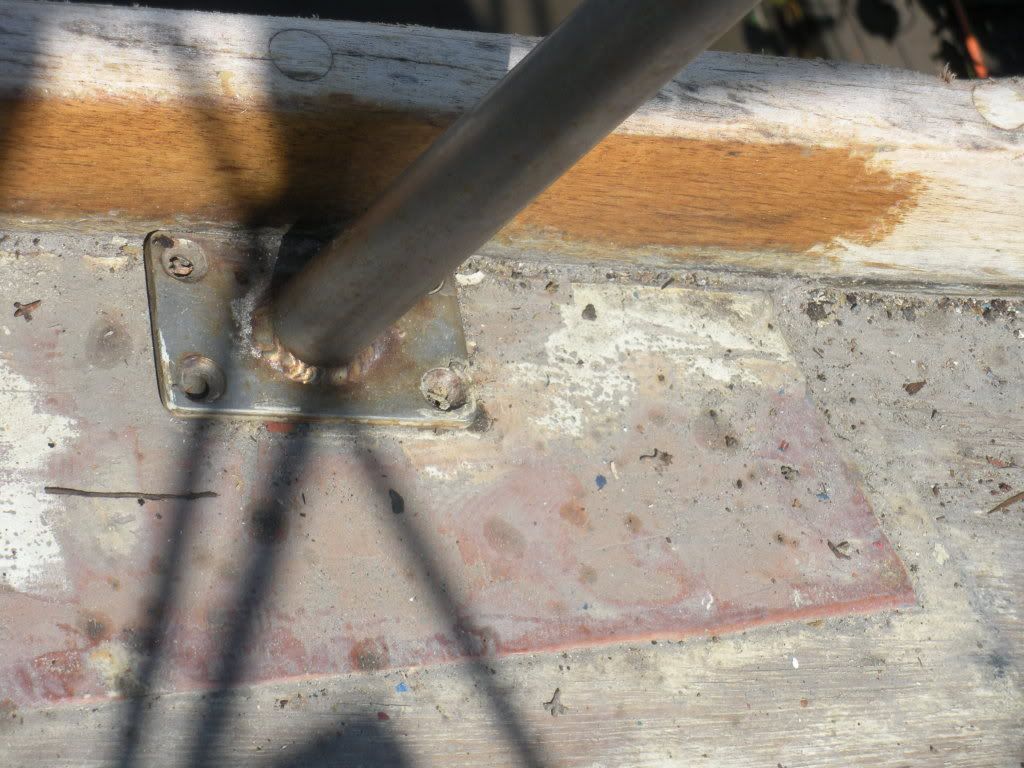 I've quite a bit more canvas to pull but the results so far are encouraging.