Discussion Starter
·
#1
·
Hey all,
I'm redoing our nav desk electronics area. I'm trying to find a source for the material to mount the electronics onto. I don't know if this is something you buy pre-laminated or if you buy the plastic and glue it to wood.
I'm talking about the material the 12v panel and electronics are mounted on on this Caliber 40 nav desk: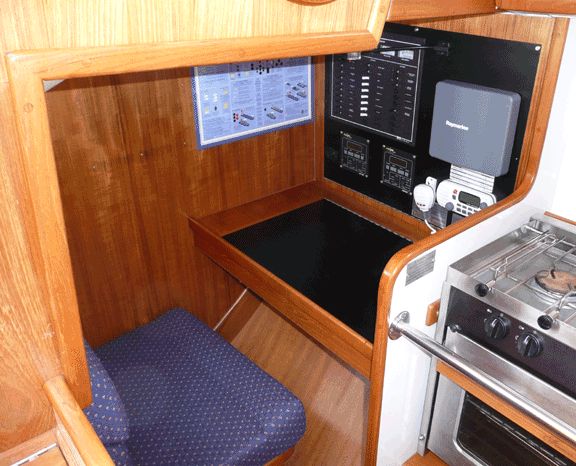 Any ideas how to source this stuff? What it's called? I've been googling formica laminate but I'm not sure that's what I'm looking for.
Thanks!
Jason