Discussion Starter
•
#1
•
I picked up a project boat this past weekend after a year of planning to go down and pick it up. With work and preparing for my girlfriend to leave for Navy boot camp, I just kept putting it off. Not to mention the trailer needed a new axle and some rubber to make the journey to Austin, TX. Well she is now off in Great Lakes, IL for a few months and I have something to occupy my time while she is gone. After four hours, I finally got the axle swapped out (which I robbed from my work trailer temporarily). I do love the idea of a galvanized trailer with steel u-bolts holding it together. Then it was time to move on to the black magic that is the world of trailer lights. Another four hours, and that was finally finished. Normally these tasks would not take me this long, but I was an hour from the nearest decent sized town, and running to the hardware store was not an option. By 11:30pm it was time to hit the road. (Hopefully I'm inserting the images correctly)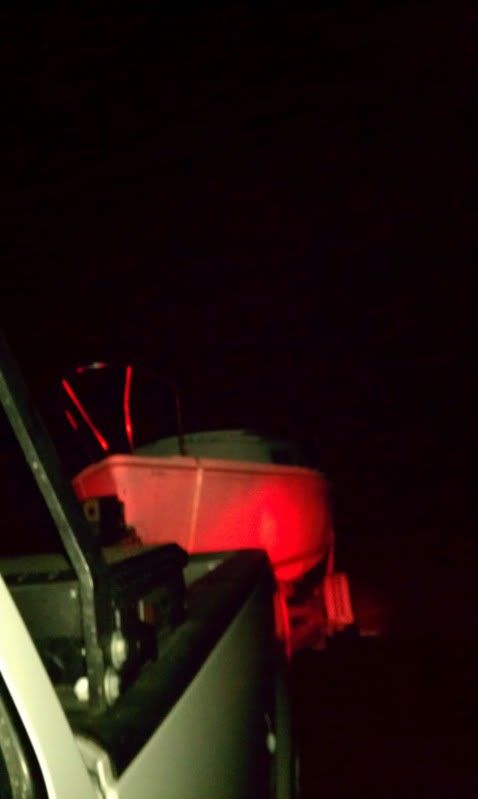 I finally got home from what is usually less than a two hour drive in just over 3 to some very unhappy dogs. I was a little concerned about the structural integrity of the bolts and the water in the bilge so I kept it around 55 the whole way.
Here's what she looked like when I got up the next morning.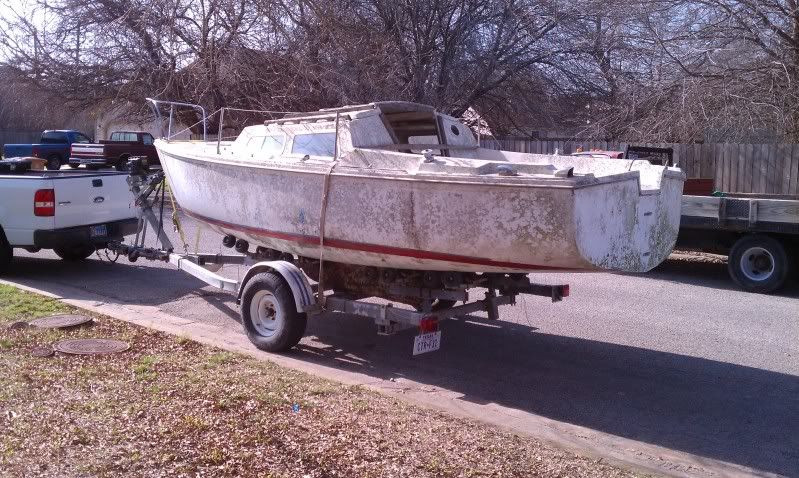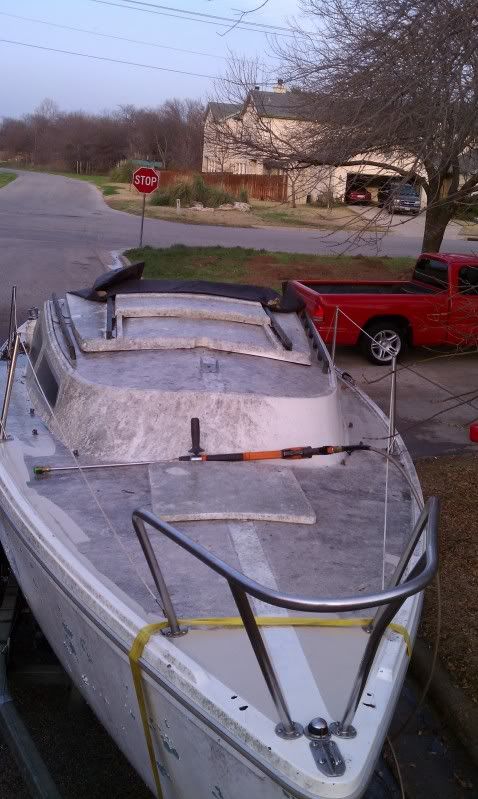 After pressure washing...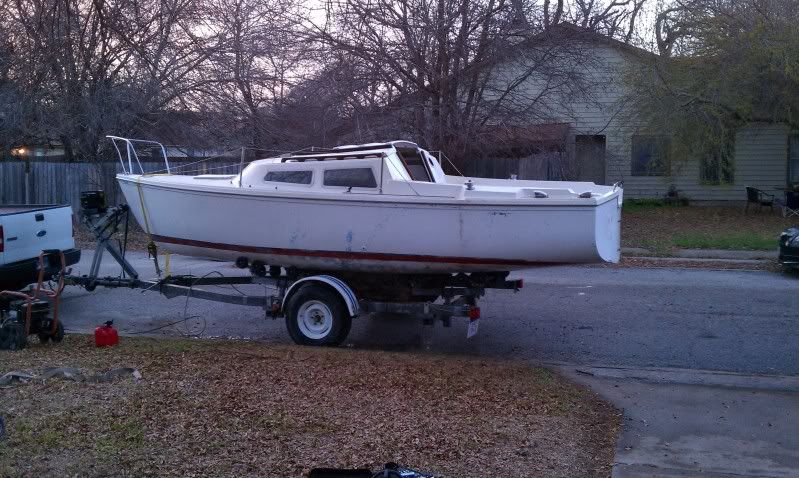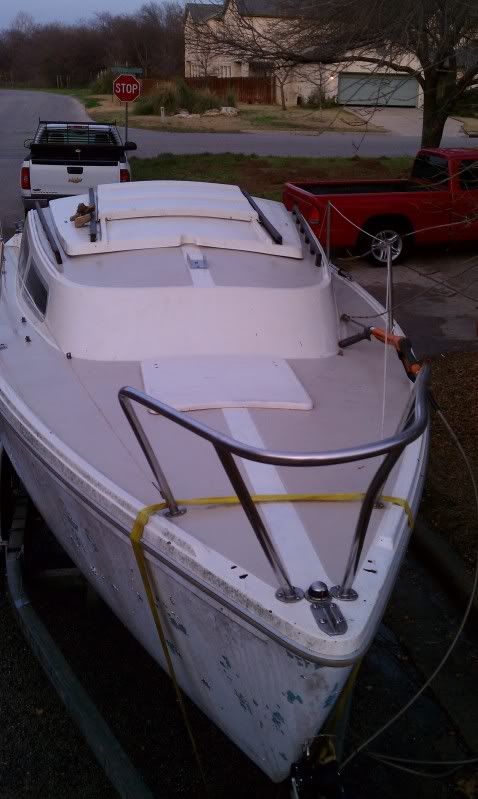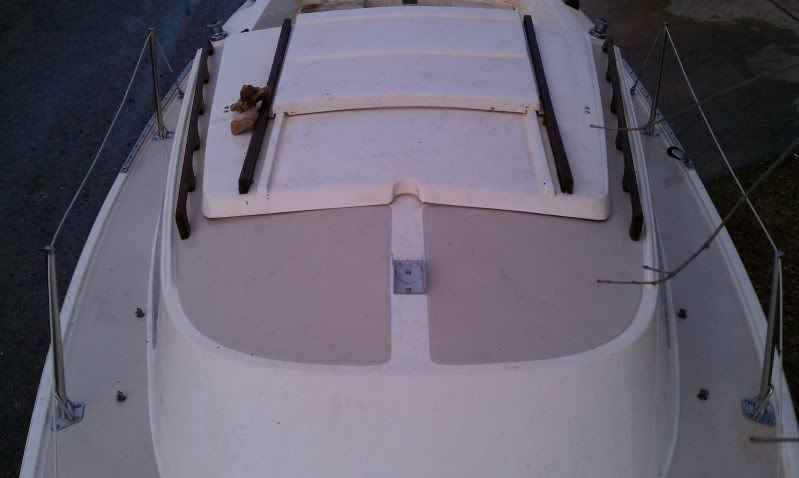 Then came the task of tackling the inside after work on Monday.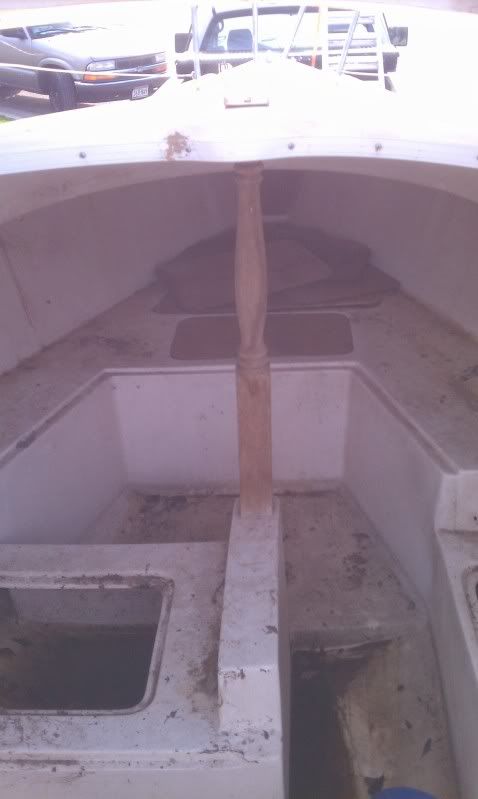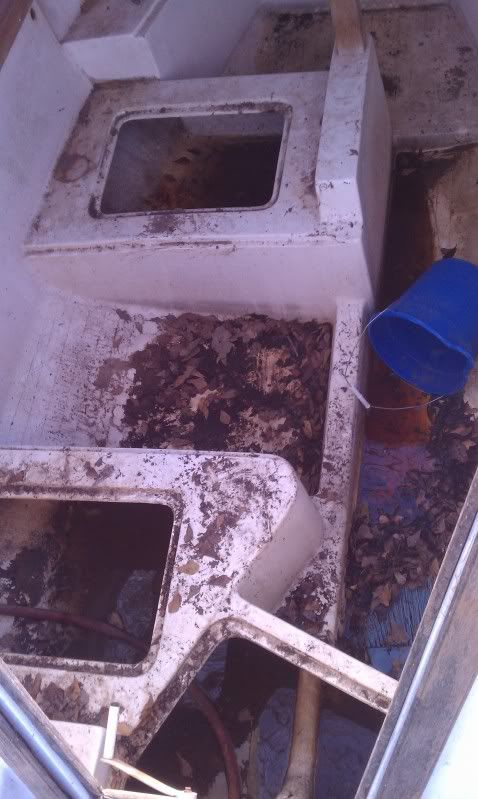 After using a shop vac and a brush, I was able to knock the rough off it.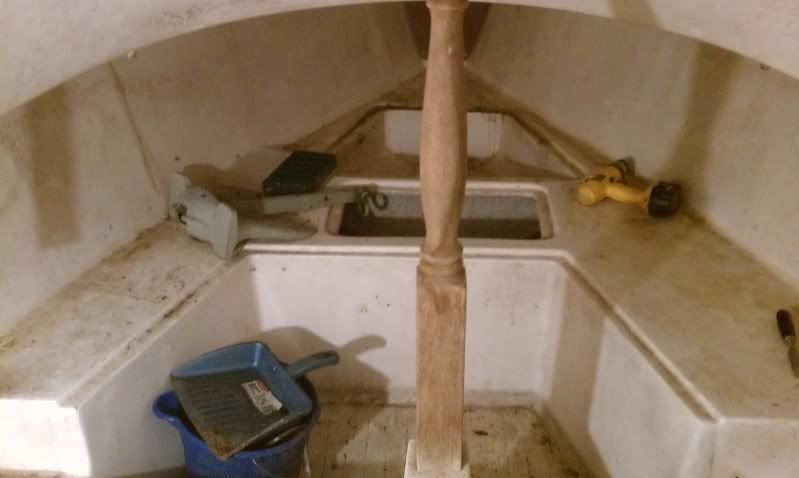 No more standing water!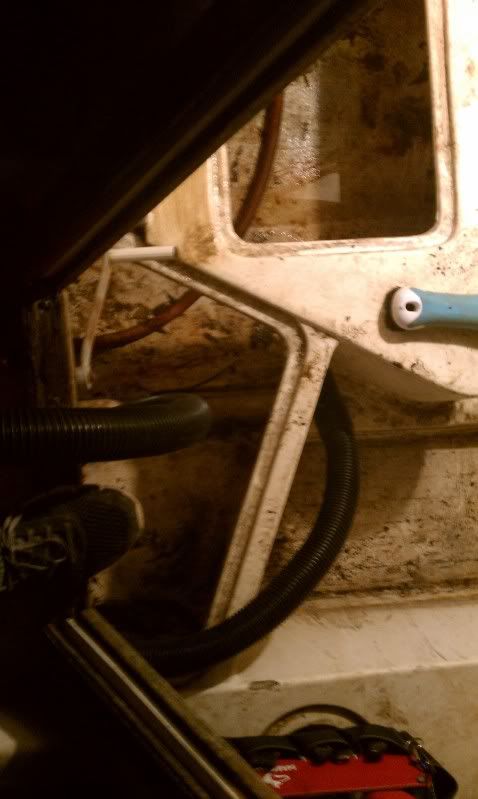 So, when it stops raining I'll get back in there and continue the cleanup. I'm fortunate that I have all the main components intact, such as the mast, boom, winches etc.
With that, I do have a question for those that know. Will it cause damage if I pressure wash the inside of the boat and suck the water out as I go, or should I just go by a bunch of rags and cleaner and get after it? I don't mind the extra work as I don't want to take any steps backwards in this project. Needless to say, I'm a happy camper to finally have my own boat. Even if it does need some work, it's still mine!
Thanks for reading,
T.J.