Discussion Starter
·
#1
·
Here is a new Anchoring THought/Discussion. It comes in part from Don Casey's Idea of using a Snatch block to keep your rhode from fouling your prop/keel/rudder when you do a Bahamamian moor.
My thought was a little different (Though, using his method). Use the Snatch Block and let her rest just up off the ocean floor. Connect one side to the chain and RUN YOUR LINE RHODE through the block. THis would be done AFTER you have set both anchors at the appropriate length. Illustration is such: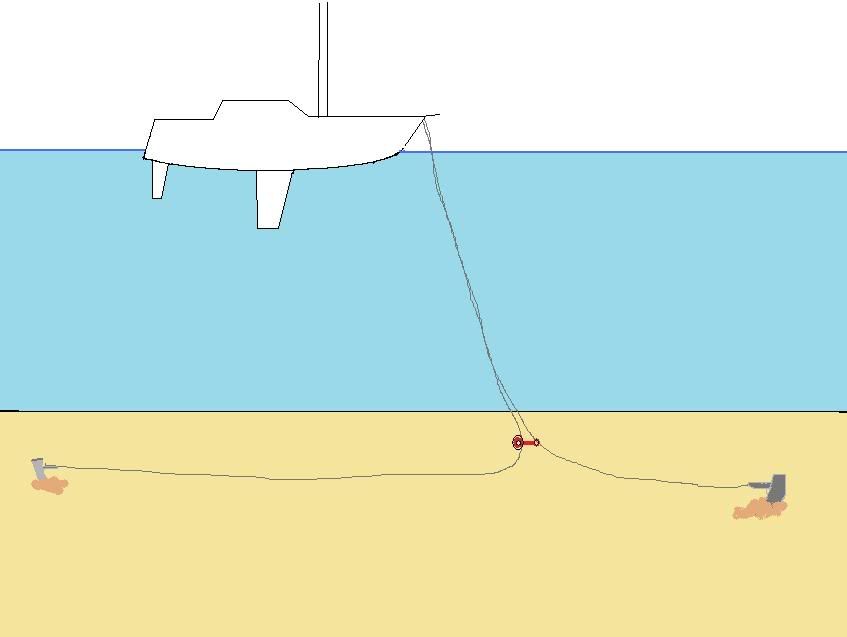 Also, here is a close-up:
Now, keep the chain slack. Make sure the tension stays on the rope line. As the wind blows the boat back, the rope line will pull its anchor toward the snatch block. Notice the heigth at which it pulls (lowers your scope and center of effort). Also, the chain anchor will be pulled, like the anchor line, at the snatch block.
Illustration: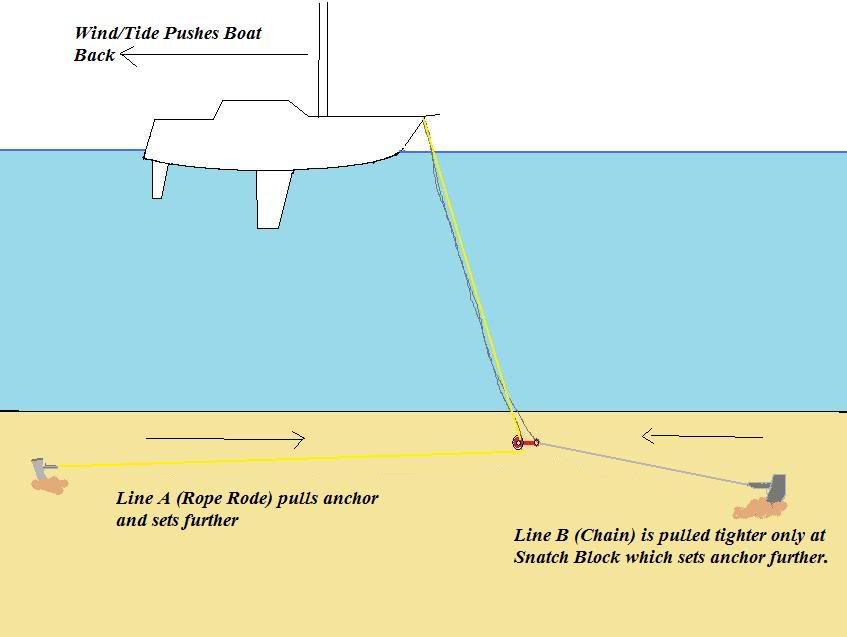 Haven't you effectively managed to split the pulling force between the two anchors, yet still have a bahamian moor for when the tide/wind shifts?
Thoughts? Could this be used in a hurricane situation?
Again, the basic idea (at least as I understand it) is Don Casey's. I do not claim credit for it. I am simply modifying it to split the force on the anchors.
- CD