A year ago Ruth and I did a number of mods to our Endeavour that I've never documented on our web site or elsewhere. I've finally started to catch up with that and will post some pictures and links as I get the info up. Hopefully it might help someone else with a similar project.
The first is a larger holding tank, going from 15 gallons to 20 gallons and relocating the tank to a better location.
This link...
Endeavour Plumbing page 1
... will take you to the page were the V-berth decking was modified ...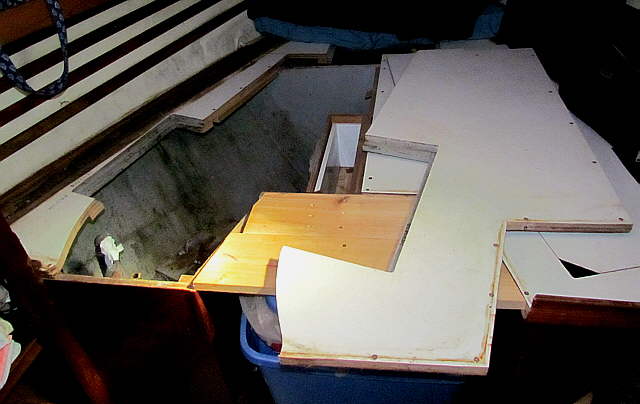 ...to make it possible to remove the old tank and to also help with access to this area in the future.
Here is...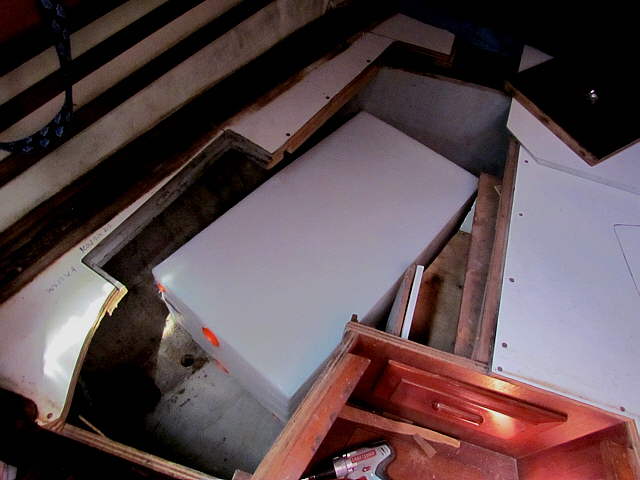 ... the new tank located where the old one was and was as far as we got 2 years ago.
Returning last year ....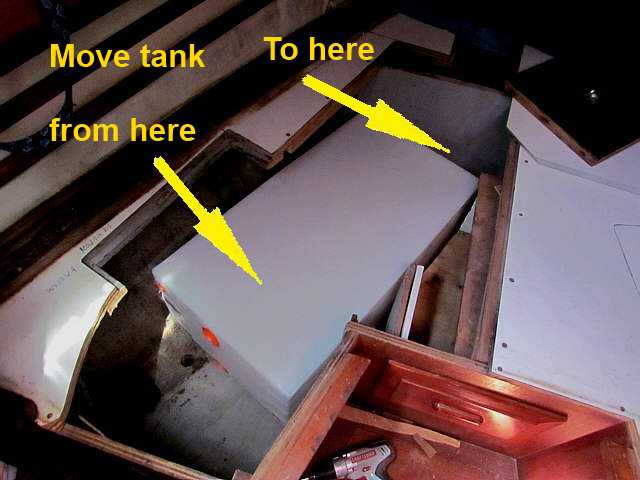 ... I felt that moving the tank further forward and turning it would free up space for the plumbing from the head to the tank and also maybe additional storage so this link...
Endeavour Plumbing page 2
... will take you to those changes.
First....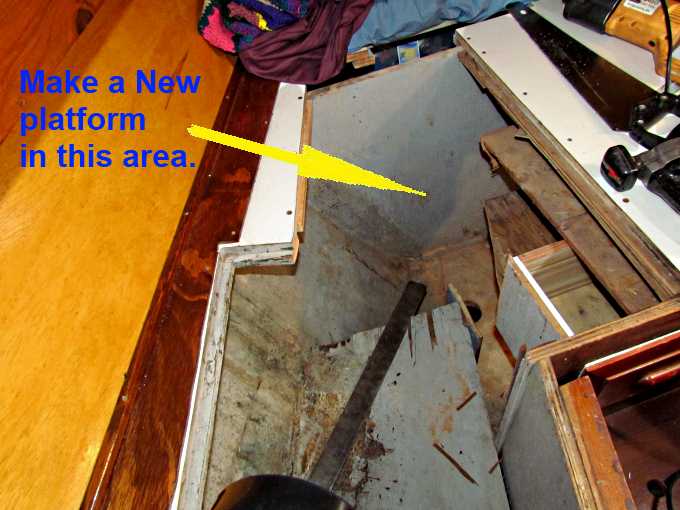 ..... I cut out some of the old platform. And then ....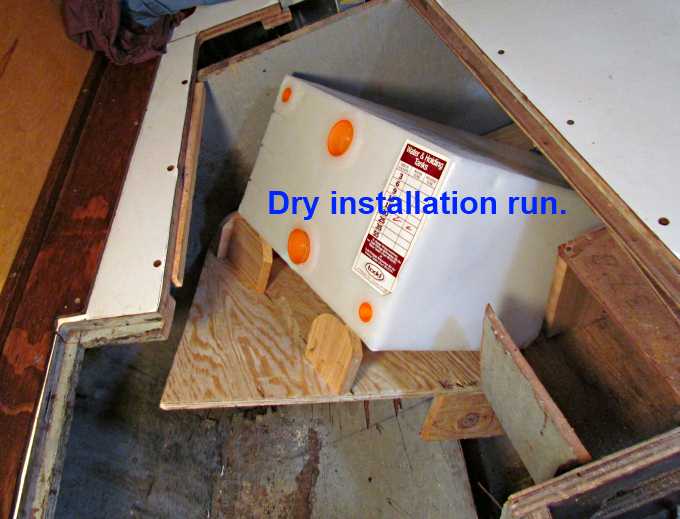 ... made a new one that also locates the tank and can be taken in and out in the future if that is needed...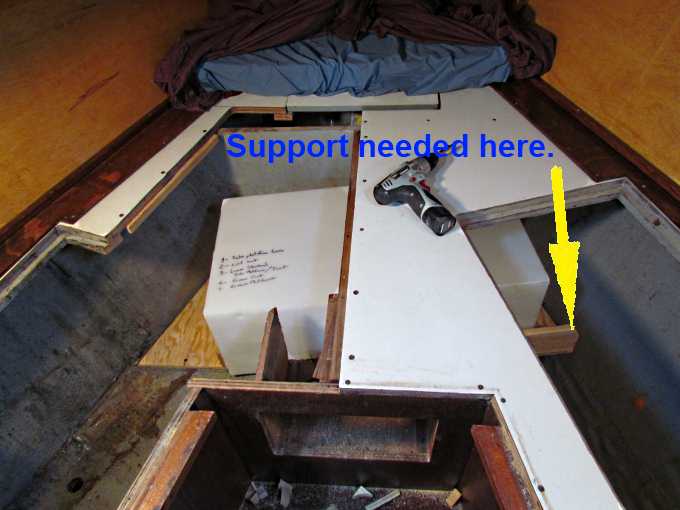 .... getting there ...and ....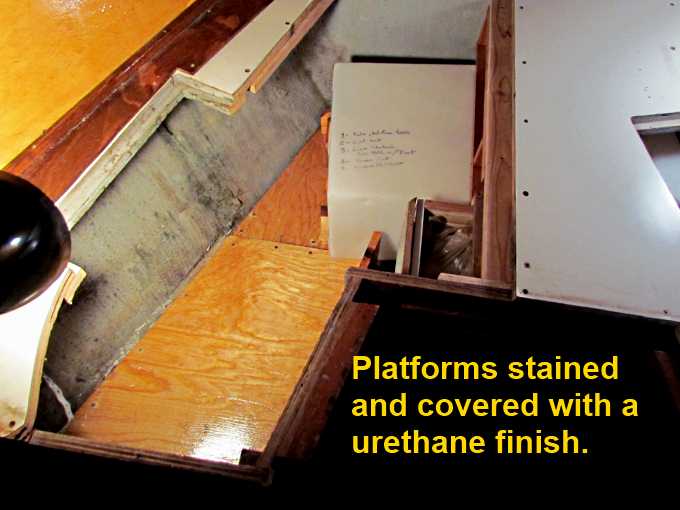 .... finished with plumbing to be completed when we go back to the new Lavac Head.
This gives us a larger tank that can be maintained easier and freed up room for plumbing and storage and move the tank from its off center location to a better place.
Lots more pictures at those links with other construction details and how the tank is located so that it can't move,
Sumner
Links to Our Endeavour, Our MacGregor & Our Trips