·
Remember you're a womble
Discussion Starter
·
#1
·
Well after one of my old wire lines failed (note that it failed at a fitting, not in the wire itself which is pretty common I understand), I decided to replace them with synthetics.
The lower eye snapped off when I leaned on it whilst sat in the cockpit, it was incredibly brittle and you could see cracks in it.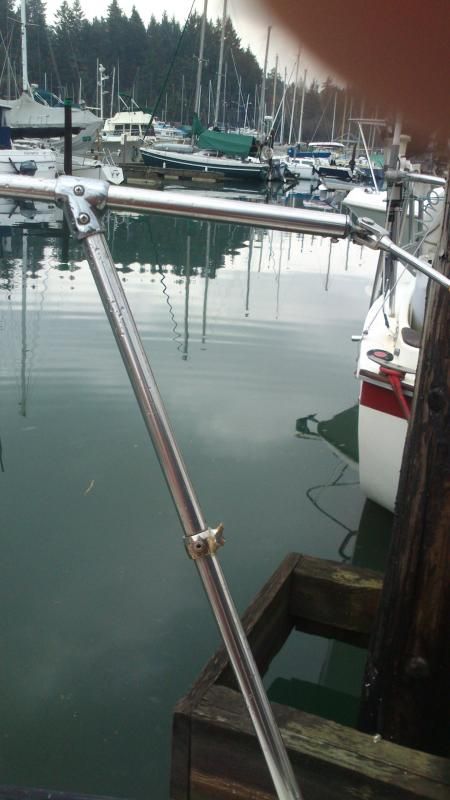 Bow fittings were equally crapped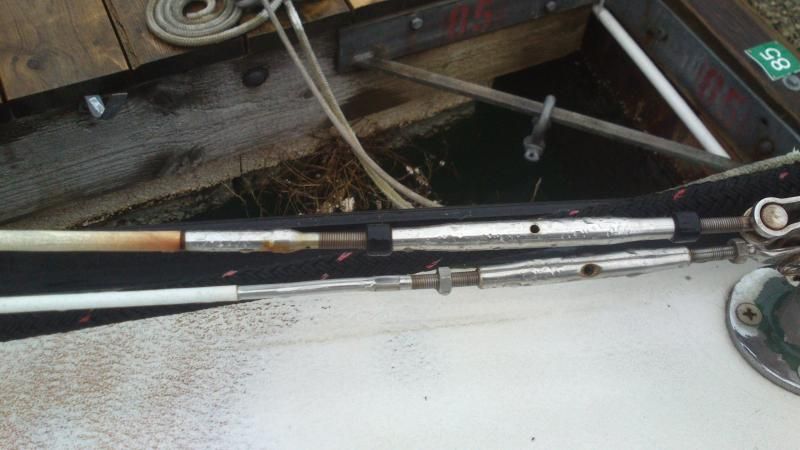 The lower eye on the starboard side was as bad, I snapped the eye off by hand after I took the fitting off the rail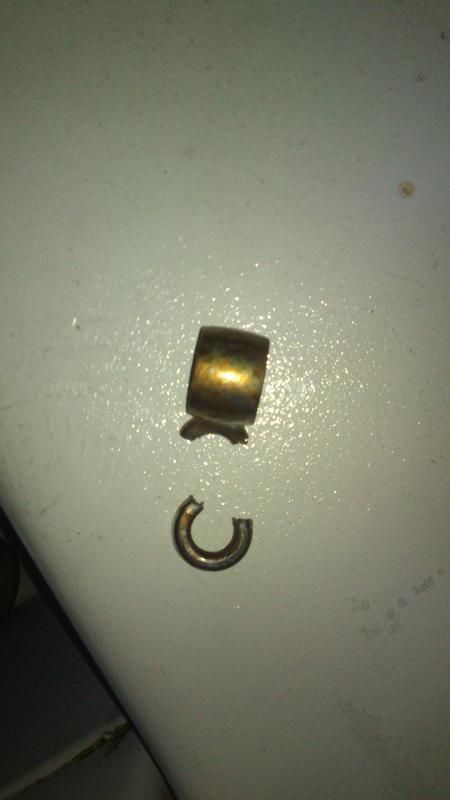 West Marine had a few of the CS Johnson eye fittings on clearance, so I picked up some parts from there and various other local chandlers. Used Vectran V-12, 5mm for the lines themselves, supposedly better UV resistance, higher chafe resistance, non-absorbant and lower creep than Dyneema.
This line was very easy to splice, I just used a long bury with a lock stitch, and I also used stainless thimbles to give a nicer radius to the eyes. The uppers have adjusters and I used a dyneema lashing on the lowers.
New stainless eye fitting on the pushpit, the upper points looked to be OK, they are much better quality than they used on the lower fittings. New pelican hooks all-round (couldn't stretch the budget to fancy ones). Have a bit of work to do on the chafe through the stanchions, have some PVC tube to try.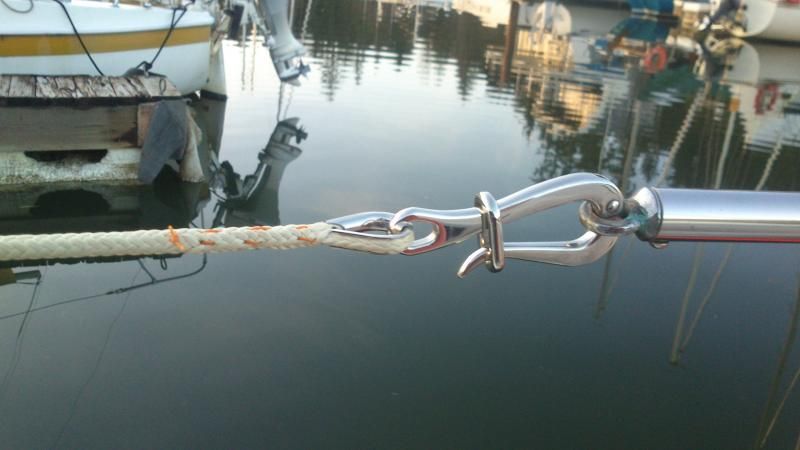 Not perfect by any means, but not bad either, and a ton better than what was on there. I'm quite pleased with the results.