As I arrive to my boat for my morning sail, I look at the spot where my boat used to be.
In its place there is a 1984 Benetau 43, from the time Benetau made boats to last and to ram whales....
Anyway..for a few days now I got used to seeing that old beat up boat, full of stuff, with the "wear" the real deal has...no fancy gear, no fancy stuff...the gear and stuff on deck is burnt by the sun and used by the seas...a rusty bycicle, a worn out preventer, a harness, man its a sight to see....
Inside, this very humble man, old in his looks, wrinkled skin..a strong accent...
What boat is that?? How are you?? going out again??? he asks every morning
After a few outings I finnally invite him inside my boat..we exchanged names...he needed a new gas bottle, no one helped him, so I took him in my car and we both drove around to get him gas...he can now cook...
His name is Alois Peyr, he is Australian, born in Check Republic...sold everything and is traveling around the World, alone in his boat named
MARIA SORG MUTINEER
(he bought her in the US a while ago)...took him 61 days from Ocean City in the US to Lisbon...because, as he said, on his way to Hamburg, Germany to meet some friends...the Portuguese trades kept blowing him south...so why not visit Lisbon??? He asked...he is not in a hurry...he just goes as he pleases...
He is my neighbour now, till end of March, because we recommended him to cross the Biscay later...and because he needs some repairs...
This man is crossing oceans, going round the world alone, with no internet, no fuss, no web sites, no look at me's...no give me money for my dream...nothing...he's going, just for the heck of it...he is going because the sea calls him, not a fancy editor or the feeding of inflated egos in search of confirmation of un-eventfull lifes....
This is the real deal guys...the real genuine record breaker, the real "crosser"...not the advertised web page ones....I respect and help this guy...with all I can...we grew fond of him...he wanders around the marina, so we became friends.
I gave him a bottle of Portuguese wine...he gave me and Australian bottle...I saw Fred and Luis and was happy to see kids in a boat...
Here is the Australian wine...TD recognize this??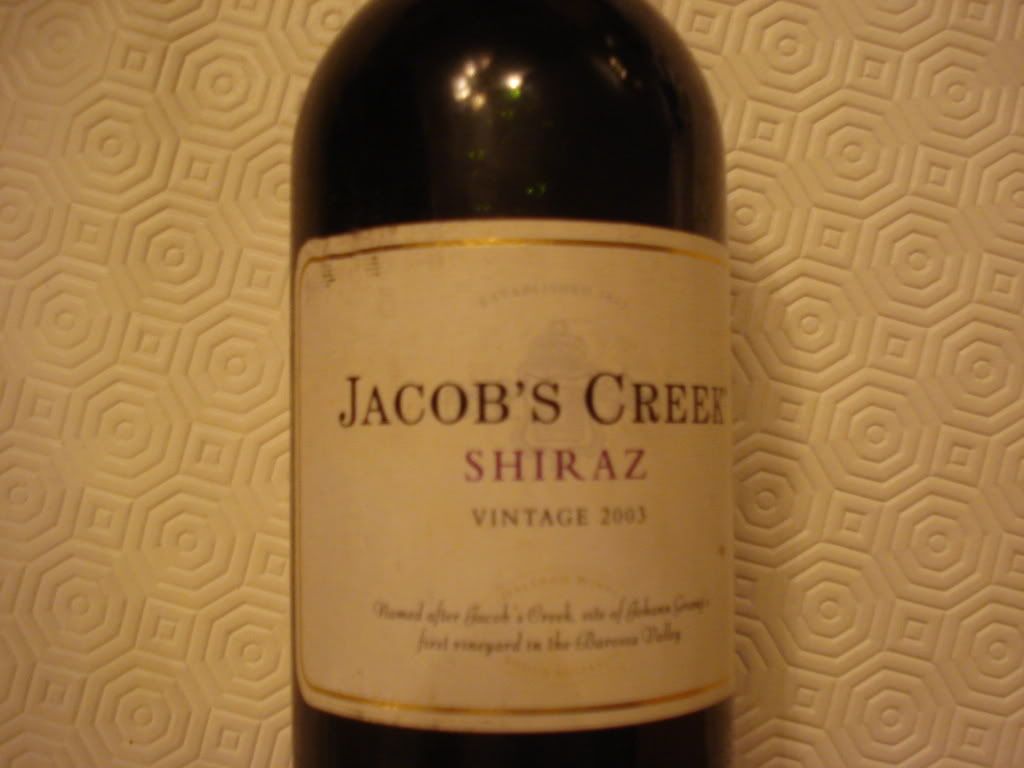 He gave me the only photo he has of him....(sorry the scanner doesn't work with my new Windows "****a"...so I took a photo of the photo.)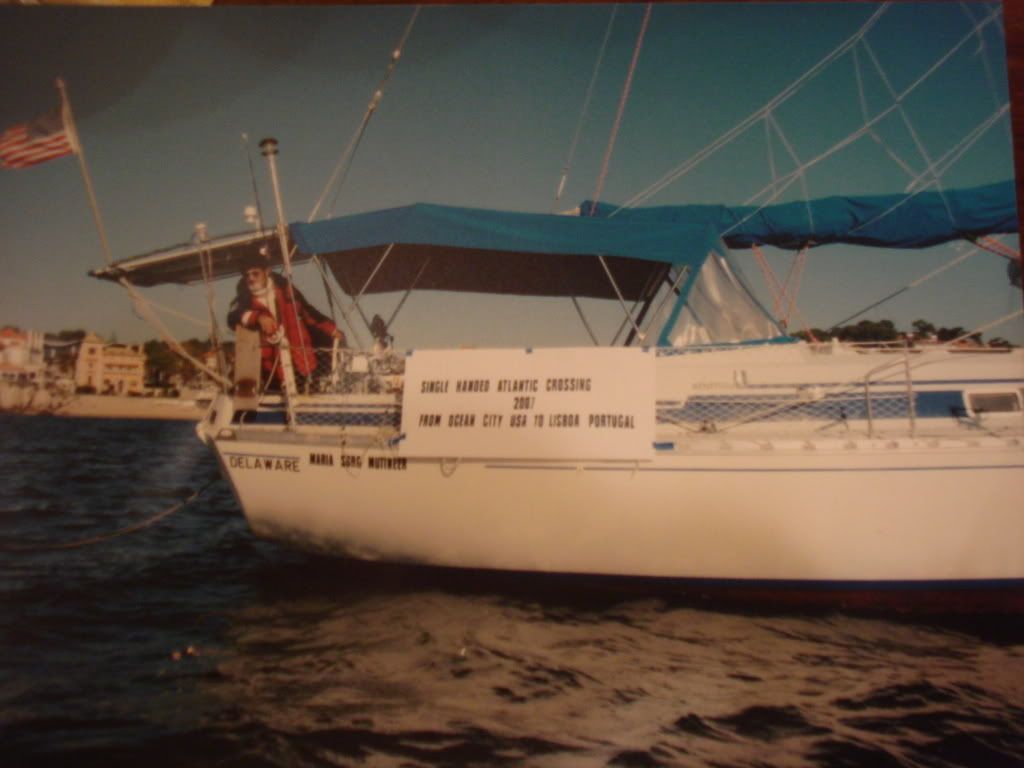 I gave him one (the only one in paper I had) of my boat...tomorrow or after...I'm gonna give him a ride..why you ask??
Because in the process of showing a few routes around here he saw the last column in my GPS...he said he would like to do that...
And I am gonna give it to him...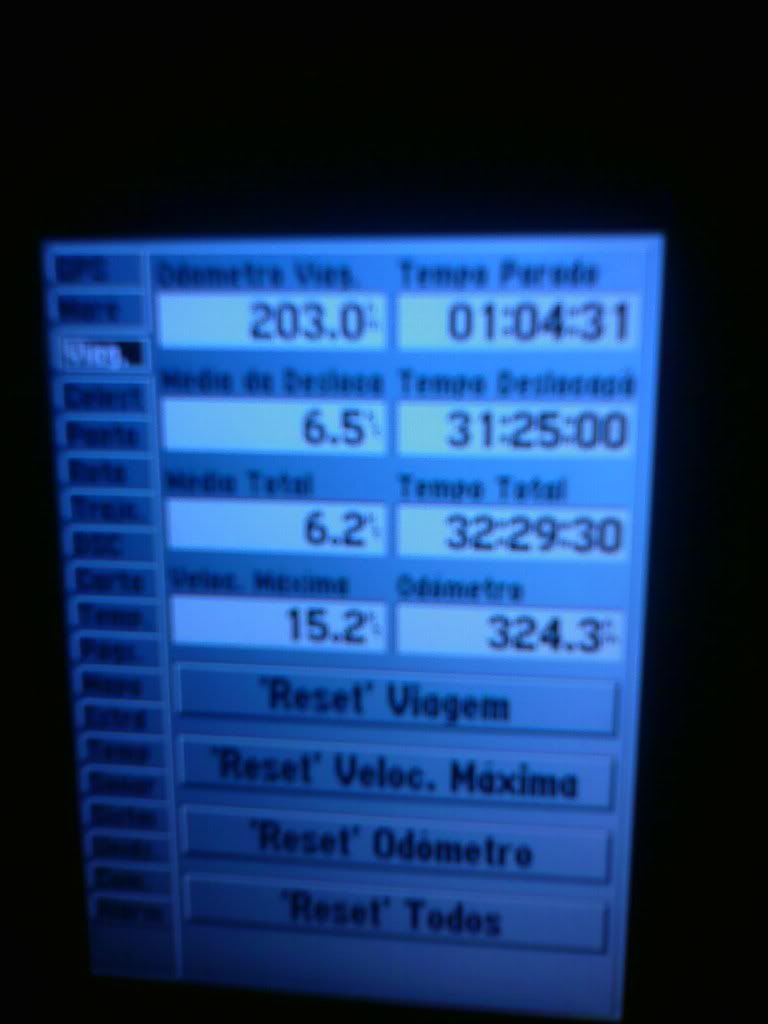 So by doing this post I am putting his name forever in black and white...someone has to do it...