Discussion Starter
·
#1
·
We finally tracked down all of the hidden screws that attached the bulkheads to the house. It wasn't easy....
Here you can see the house sitting on it's rods.
Here's a picture of the bare foredeck.
The house front.
Here are some shots of bulkhead attachment points.
A hollow header used for a wire run.
My Sonicrafter threw it's washer and bolt so we had to go ahead and pull the tank early to find it. The tank had a pipe leading into it that had been repaired with a giant glob of JB Weld or something and had been leaking.
Tank bed.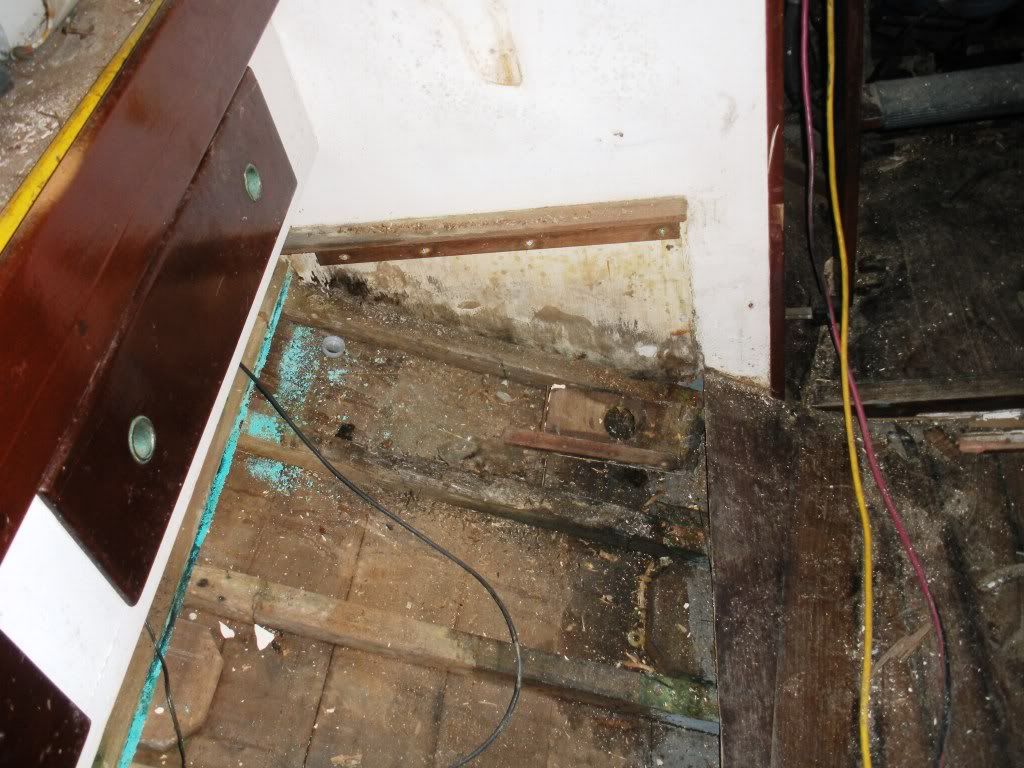 Rot on the lower hanging locker bulkhead from the water.
The house is a disaster now and will look worse before she's done.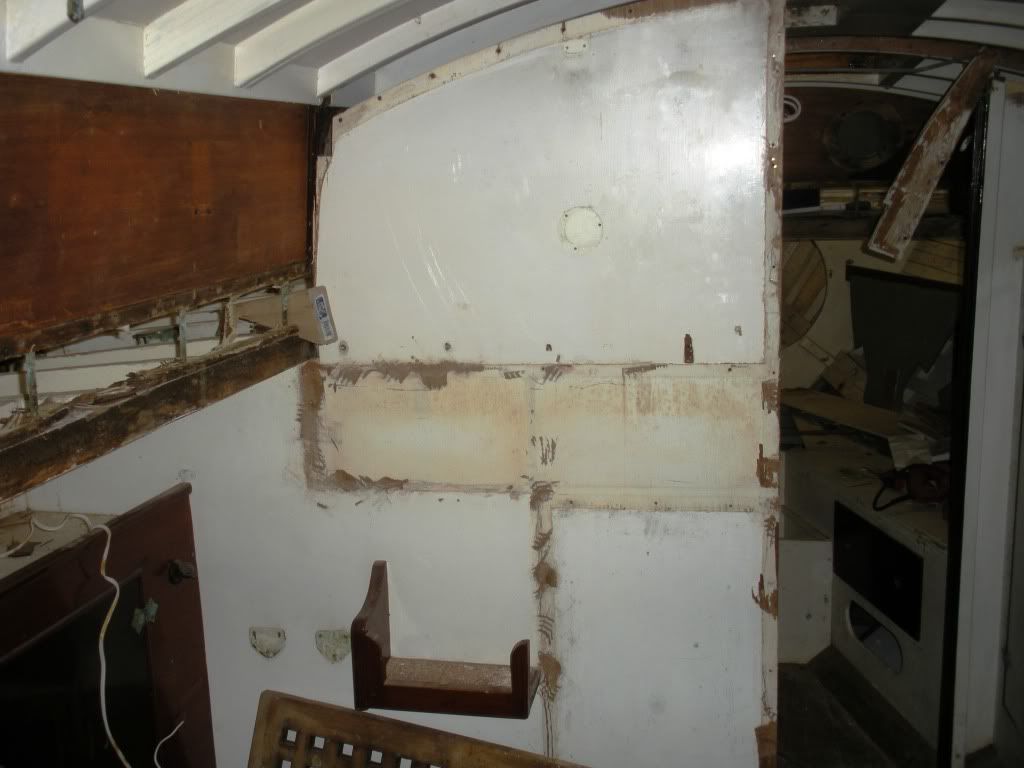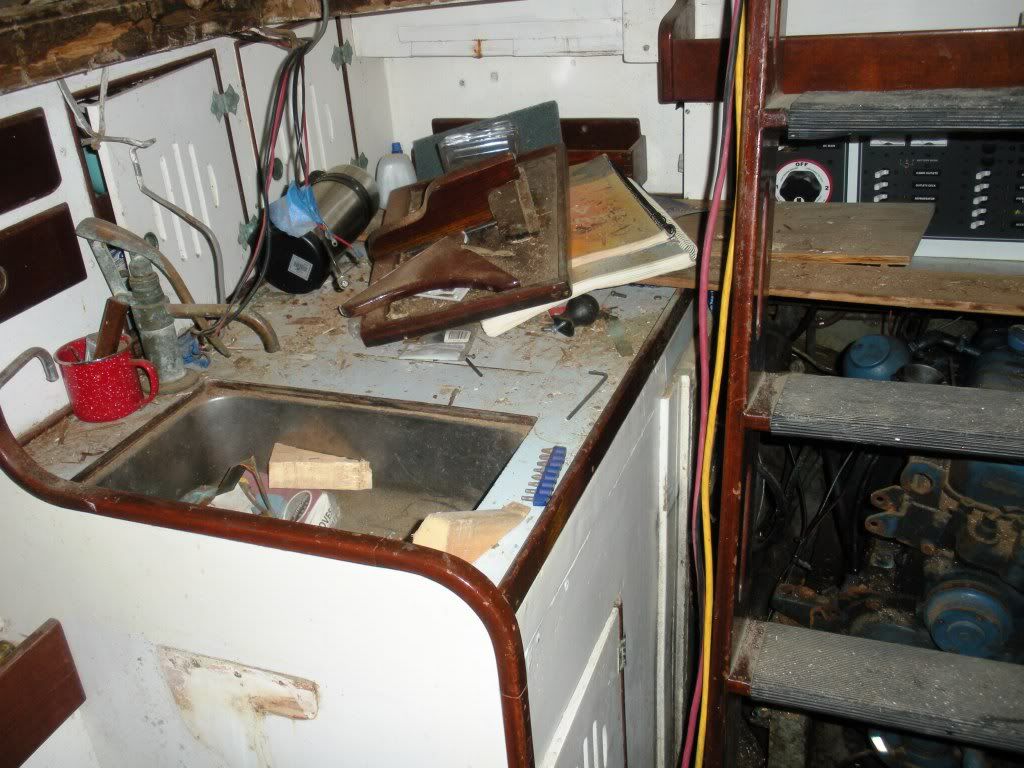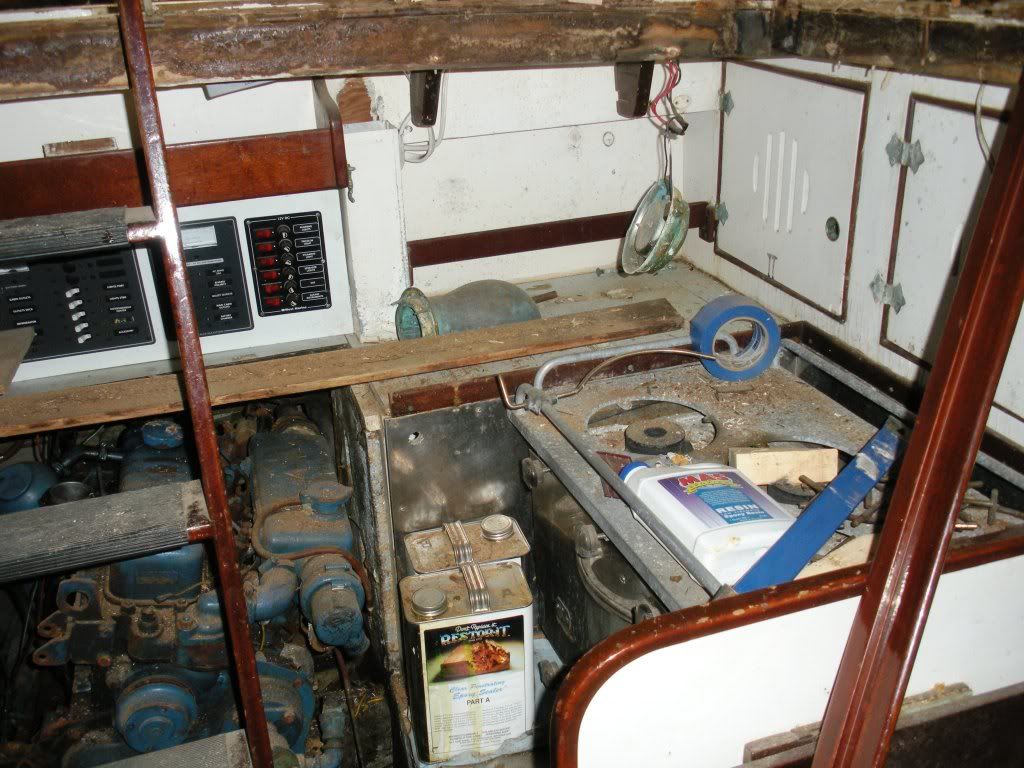 Now I've gotta figure out how to get the house on the ground without tearing it up.