Discussion Starter
·
#1
·
On pulling the canvas on Oh Joy, I found a patch of epoxy or some other resin laid in around the aft port lower chainplate. After digging it out, I found rot underneath. Apparently, the morons didn't dig the rot out or treat with Ethylene Glycol to kill the spores. These pics show the extent of the damage AFTER I dug out the rot.
The bit of deck lost from the preliminary cut.
More detail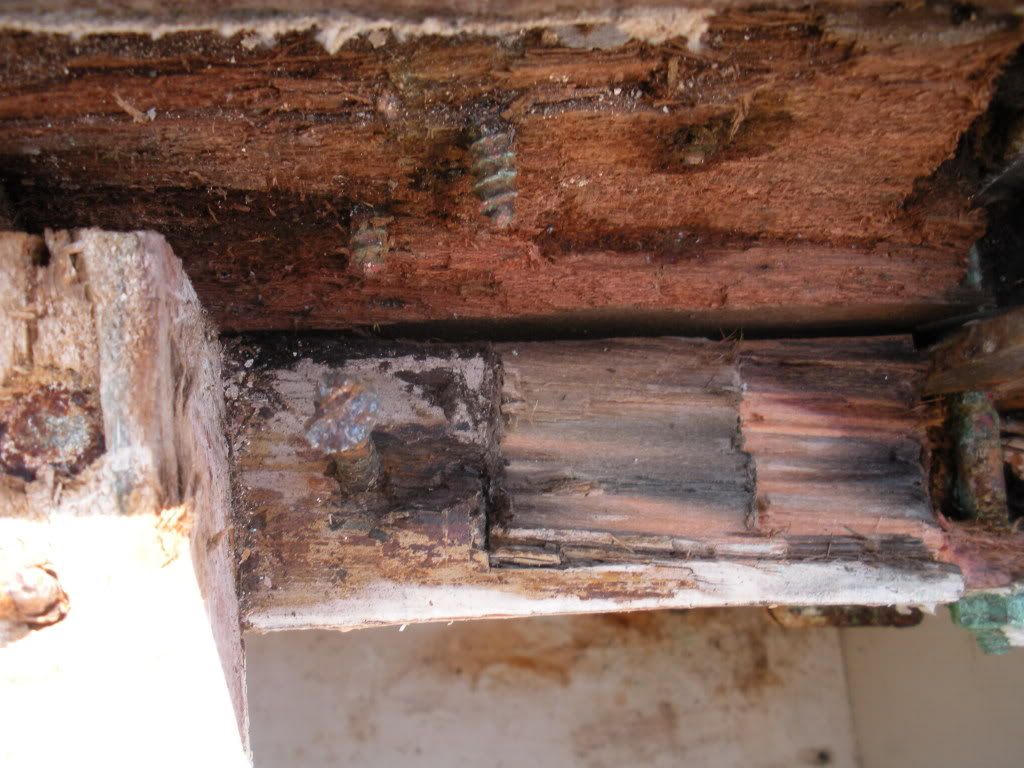 Where the Sheer plank bolt passes through the chainplate to the stringer.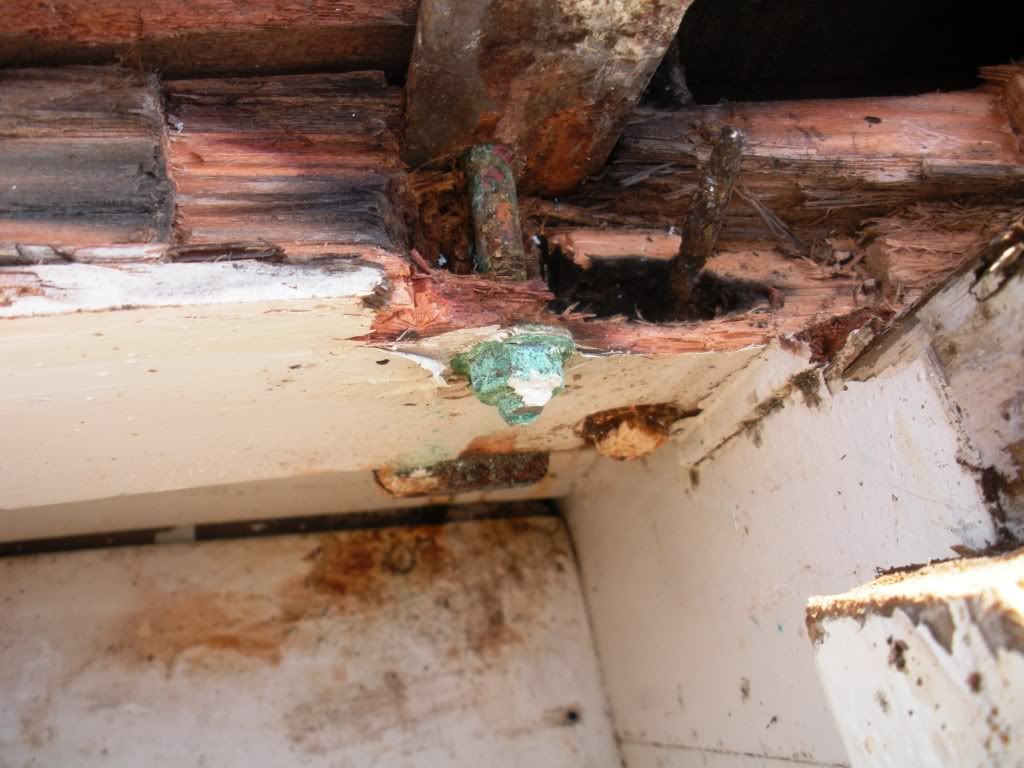 A view of the remains of the rib between the planks and the chainplate.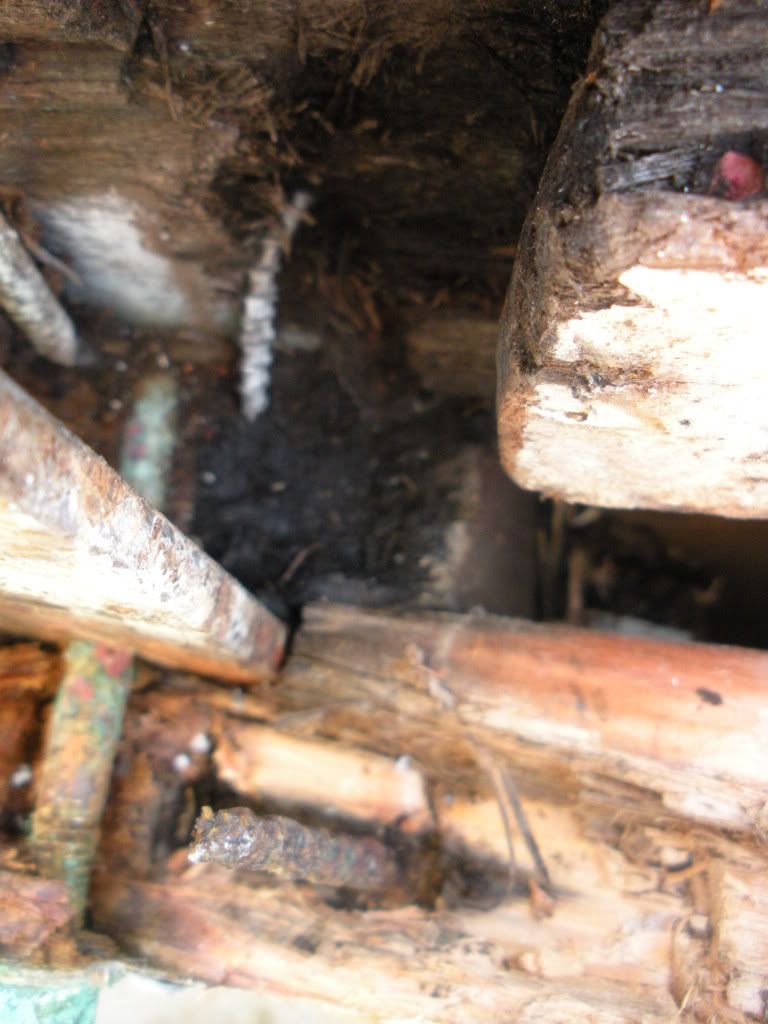 Some damage to the sheer plank.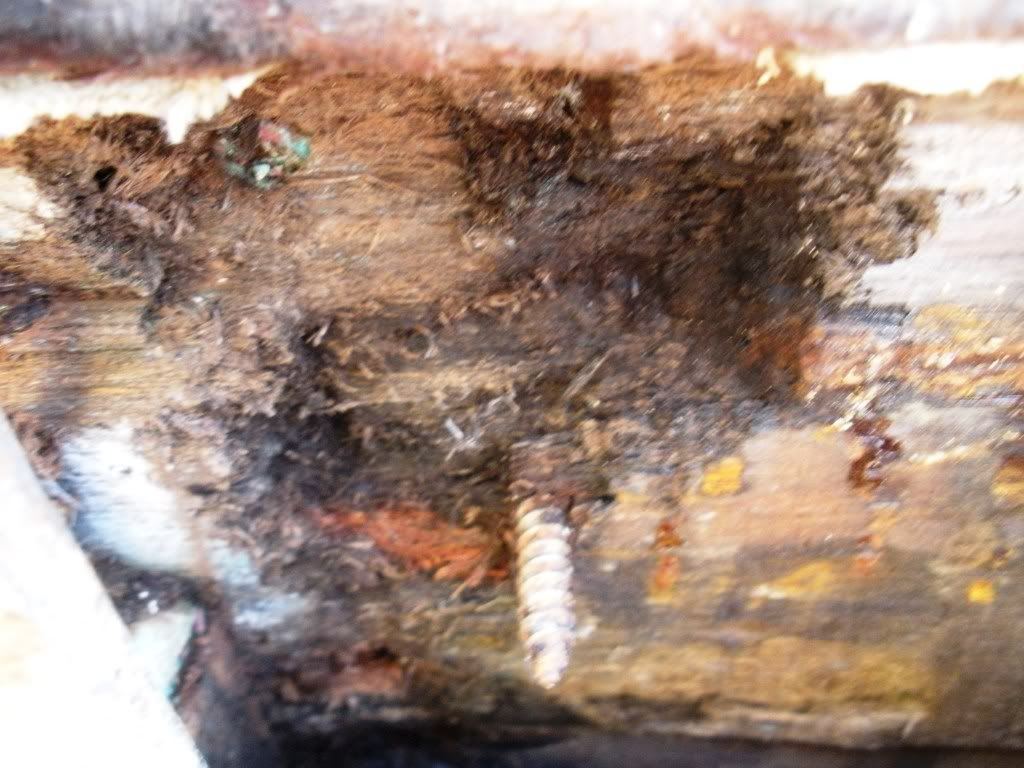 The stringer after the rot is dug and chiseled out.
Interior views of the mess.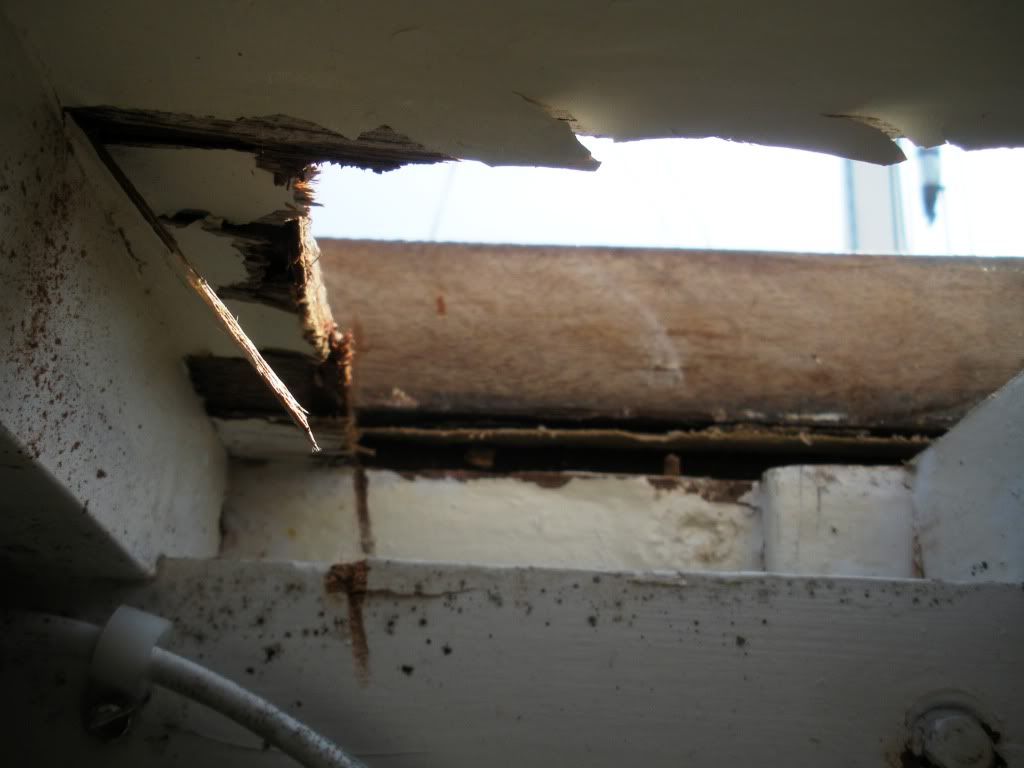 The outside of the hull where this damage is.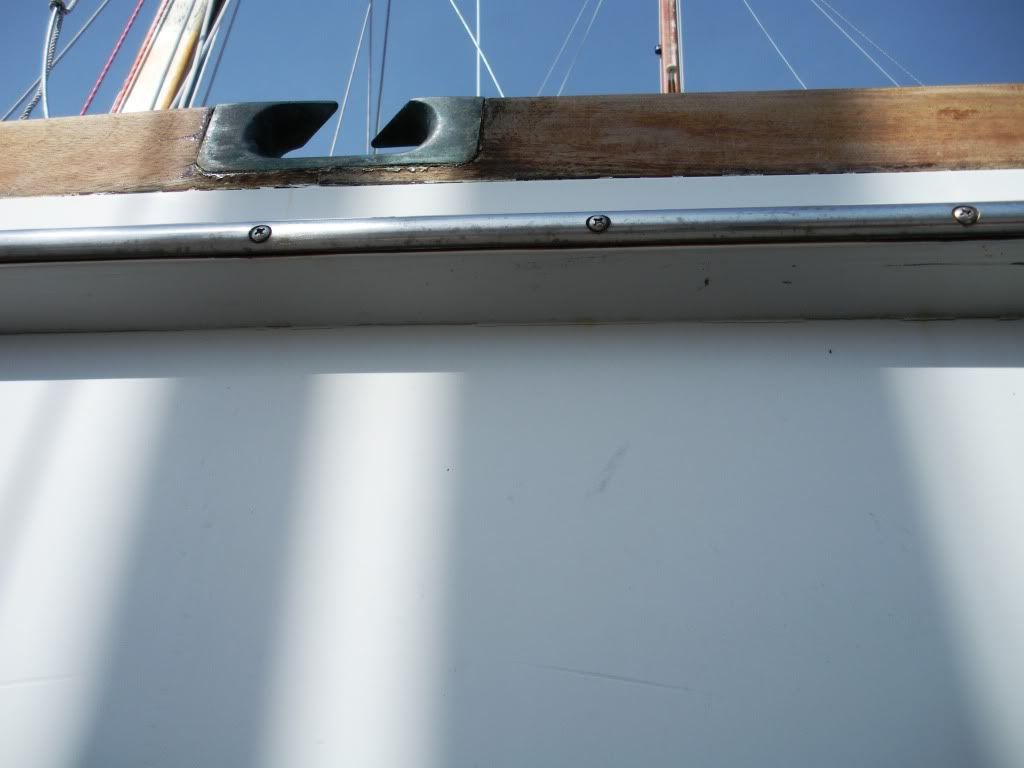 The fact that the glass overlaps the sheer plank makes it impossible to pull it but also keeps everything rigid and in place is a double edged sword. I could've sailed like this for many years without issue since the chainplates go so deep and are banded down to the keel on Oh Joy (she's built like a tank) but I'm gonna figure out a way to replace the bad sections of wood. I'll use a combination of wood, epoxy and fasten the pieces in both mechanically and chemically.
First off is to find a good source for Ethylene Glycol to kill any spores. Then I treat with CPES to restore the remaining wood structure and follow with the replacement pieces. I'll bolt, screw and epoxy it all in place and no, that deck cut isn't the final cut...