I originally posted this in 2014,
http://www.sailnet.com/forums/gear-maintenance/173498-front-hatch-replacment.html
, but I didn't want to necro.
We had temporarily put a marine vinyl covering over it that was velcroed onto the boat, classy I know. I have since decided to make something permanent for this upcoming season. On the last thread many were commenting on trying to make my own fiberglass hatch, however I am thinking it may be easier to use acrylic as it should bend easily.
Here is a pic from before the hatch was blown off, notice the bend that will have to be made.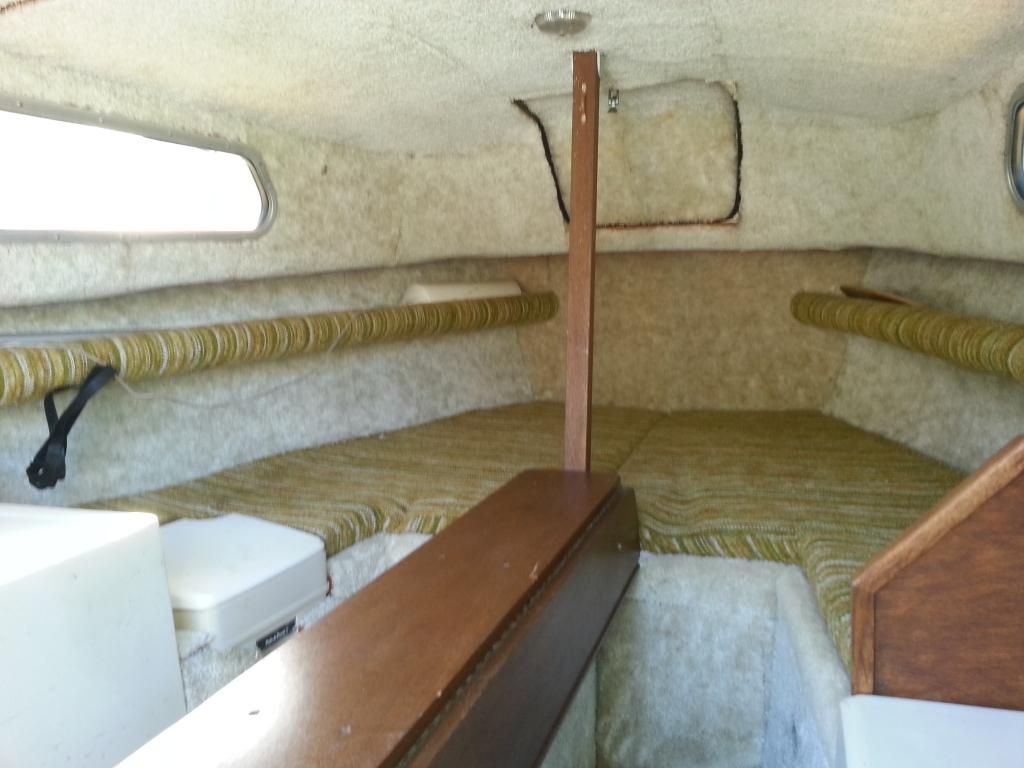 Now, when I went to Menards I saw acrylic and I saw Lexan. Originally I was going to go Lexan as it was rated as being a lot stronger. However I came across this thread from sailnet in 2010,
http://www.sailnet.com/forums/general-discussion-sailing-related/63781-lexan-vs-acrylic.html
, and decided maybe acrylic was the way to go.
However after even further research I learned that acrylic expands and contracts with temperature differences. I was not going to make a frame to mount it in so its not going to have room to contract, I was going to put the hinge and latch directly onto the acrylic piece. Is this not going to work out?
The boat is an RL24 so its a trailer sailor and when not in use it will be under a tarp. We are in Wisconsin so the winter does get cold. Will I have to be worried about the acrylic breaking itself off the bolts?
If I am able to actually bolt everything right to the acrylic then the way I was planning on bending the sheet was possibly getting a foam piece and cutting it down to the same curve and size as the hatch and then using thermal reflective tape on it so it doesn't burn as I heat the acrylic over it and for it to the foam.