Discussion Starter
·
#1
·
Howdy
I got myself in a pickle without an exit strategy. The windows in my newport 30 were leaking so i pulled them out and pulled the glass out of the frame. The rubber gasket that ran between the outside of the window and the glass had hardened and shrunk some.
I'm left with the problem of how to bed glass in the aluminum channel. Going into this i thought butyl tape was the answer to all life's problems but there's scarcely a mention of it for this application outside of bedding automotive windshields.
Here's what i pulled out. Notice the L-shaped gasket, the channel on the right is where the glass goes.
My question is, what do i use to bed the glass to the aluminum? Where can I get some?
One possible solution, someone sent me a picture of a channel he ordered from catalina direct. Mine's a newport and the cross section is a U instead of L but it looks good. Think it will work?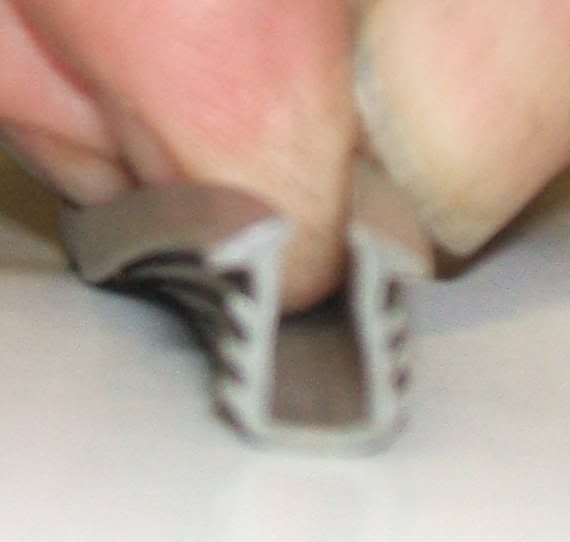 Catalina Direct: Aluminum Window Reseal Kit C-30, C-36
Whenever I search for solutions to this problem I invariably end up finding a guide on how to throw away the aluminum frames and bolt on lexan. From where i stand, I understand the motivation completely. I'd consider cutting some myself but the surface is slightly bowed and looks like I would have to bend it.
What do i do? Is there someone in the annapolis area that carries appropriate window channels? Barring that, is there someone who cuts lexan windows?