Discussion Starter
·
#1
·
Chris Parker forecasted 20 gusting 25 yesterday, so thought I'd try the riding sail here in Big Majors Spot in the Bahamas. I recorded the true and the apparent wind, both speed and direction. I also put a dynamometer on the anchor snubber to monitor the pull on the anchor. The riding sail was set on the backstay and sheeted to the port staysail lead block then back to a cabin top winch. The triangular sail is about 6'-6" along the backstay and 7'-6" on its foot. The water was almost calm in this protected spot.
Here are the recordings: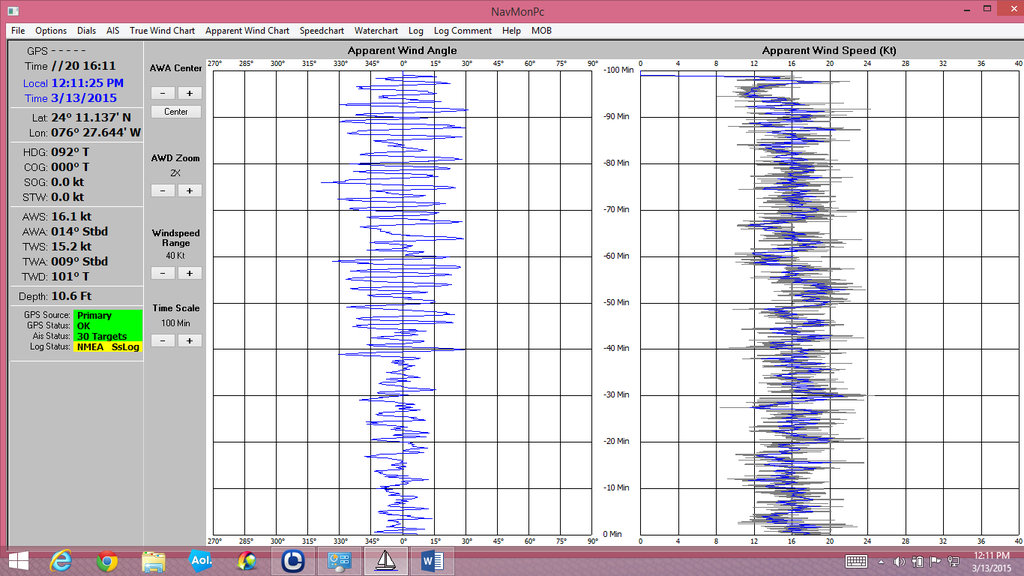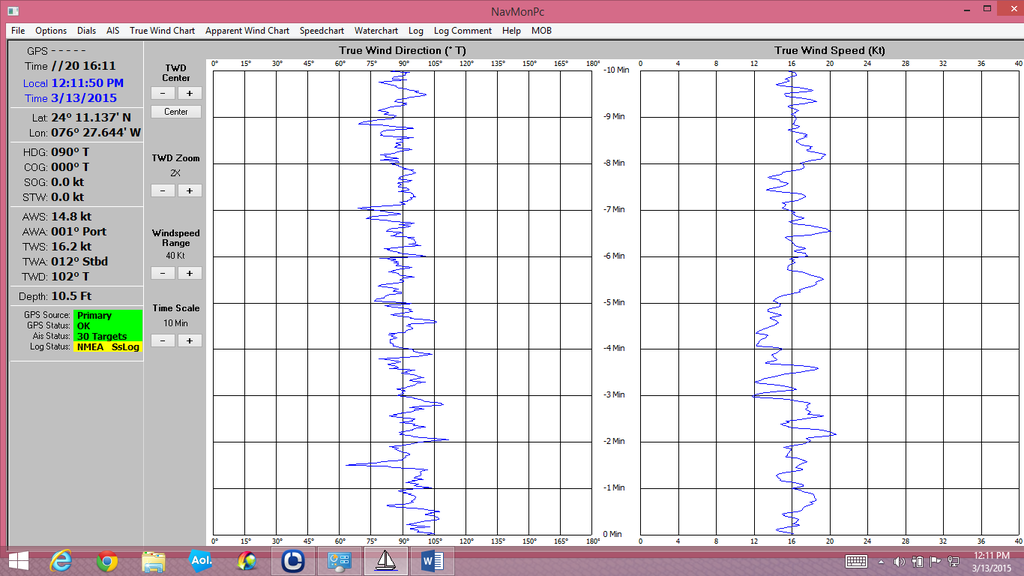 I put the riding sail up at about the 45 minute mark, had some trouble with the hoist until the 40 minute mark, then all was well.
The riding sail cut the swing in relation to the wind from +/- 30 degrees to +/- 15 degrees, and maybe half of that was due to the true wind variation.
The force on the anchor did not seem to change much, but I had to stand on the bow to read the dynamometer dial, and I quickly tired of doing that. The average force was perhaps 80 lbf and the maximum (the gauge has a tell tale) was 195 lbf.
Bill Murdoch
1988 PSC 34
Irish Eyes