Discussion Starter
·
#1
·
We managed to get the aft section of the Port bulwark off but not without some carnage:
The ijiots manage to drill the hole cockeyed which weakened the piece. They also epoxied the seams. We tried using a heatgun to no avail: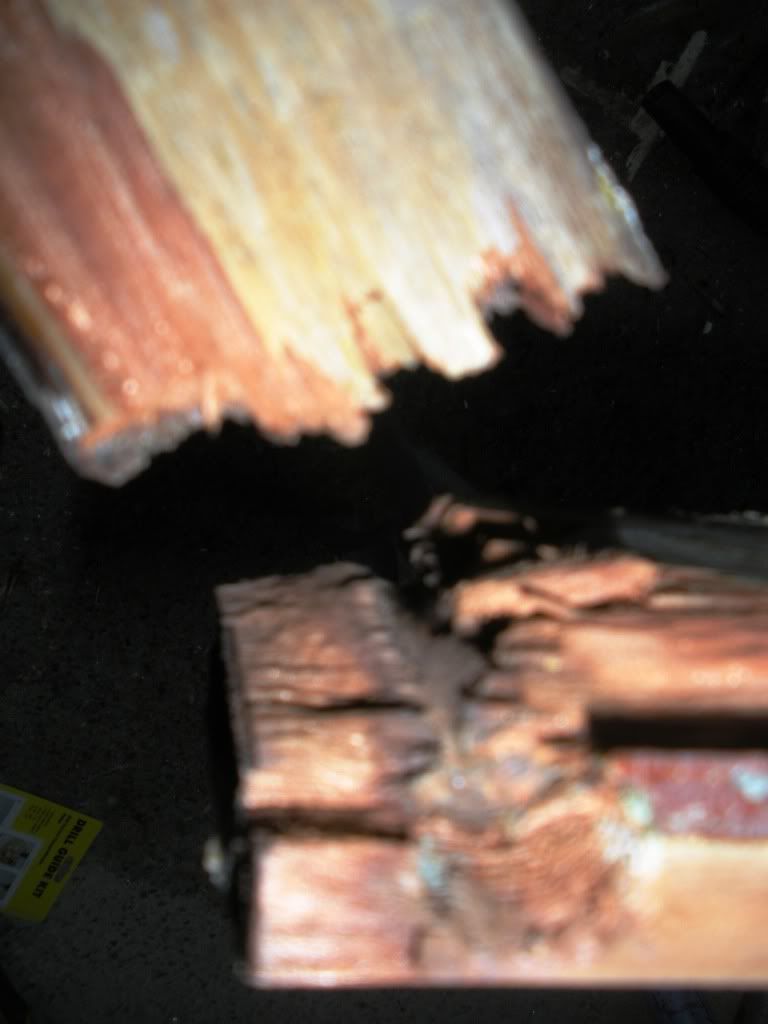 Here's the join. See the goop?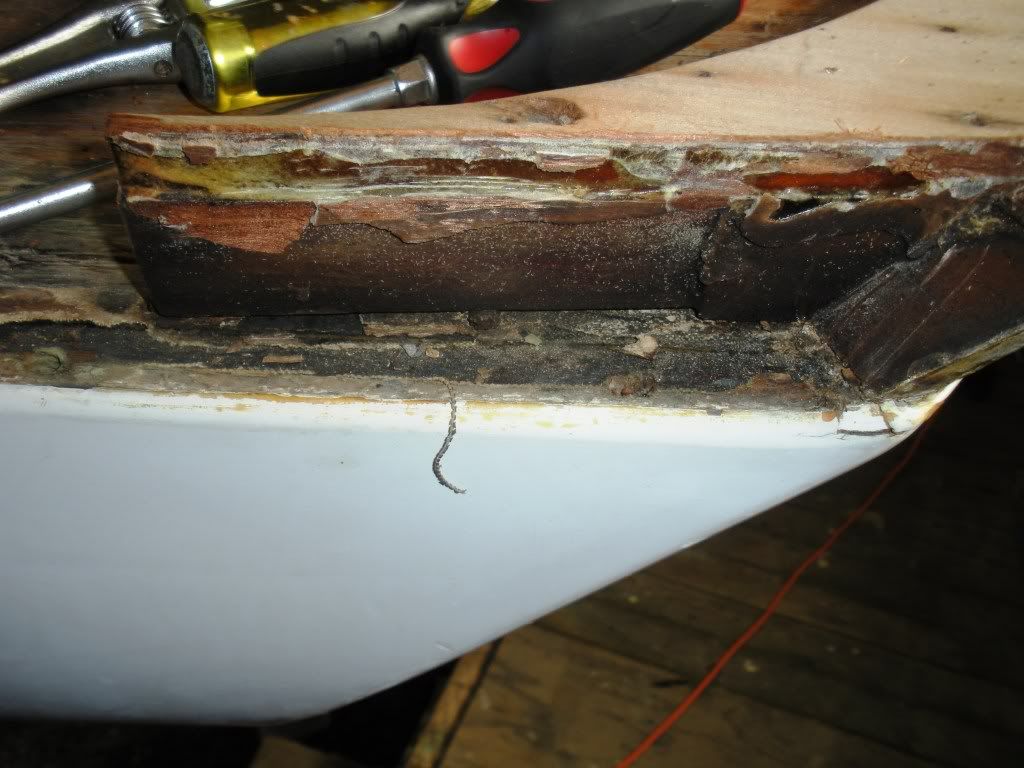 I then started working on the stern cap because the decking goes under it about 2" as well. Apparently, these morons LOVE goop because not only did they epoxy the cap down so I can't get at the screws, like they did on the end cap for the companionway hatch trunk, they also made bungs of wood flour and epoxy and stuck mahogany veneer circles on them as caps. THEY'RE NOT EVEN REAL BUNGS??? I had to sacrifice the corner piece to verify there were indeed screws under it:
Before: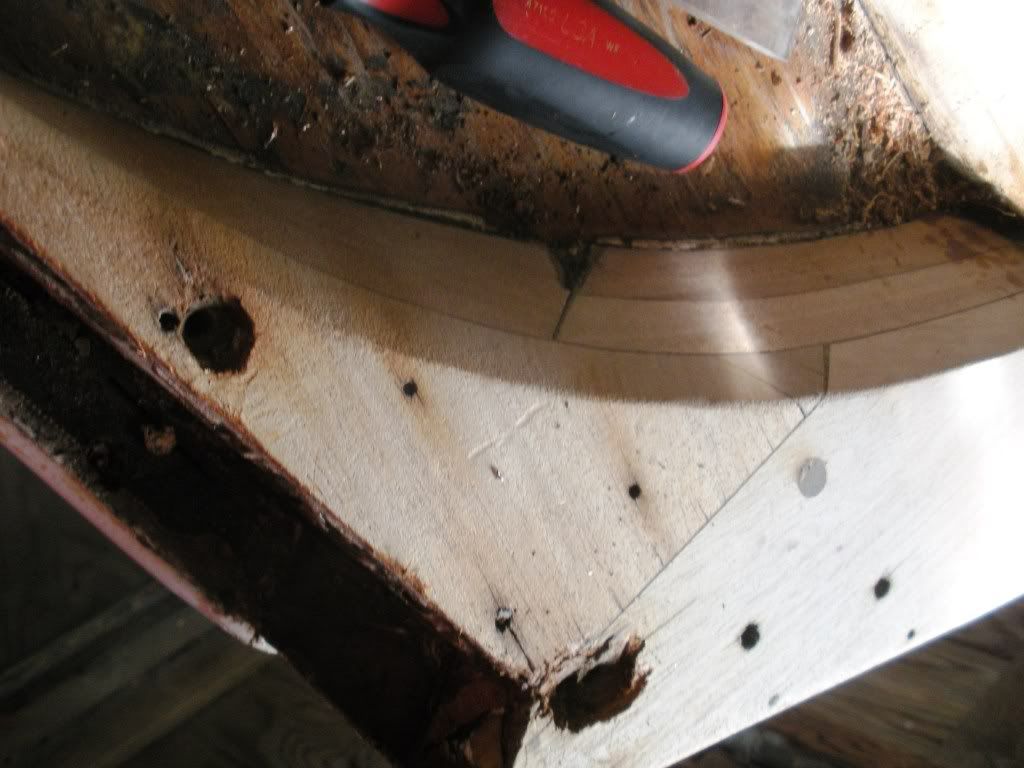 After: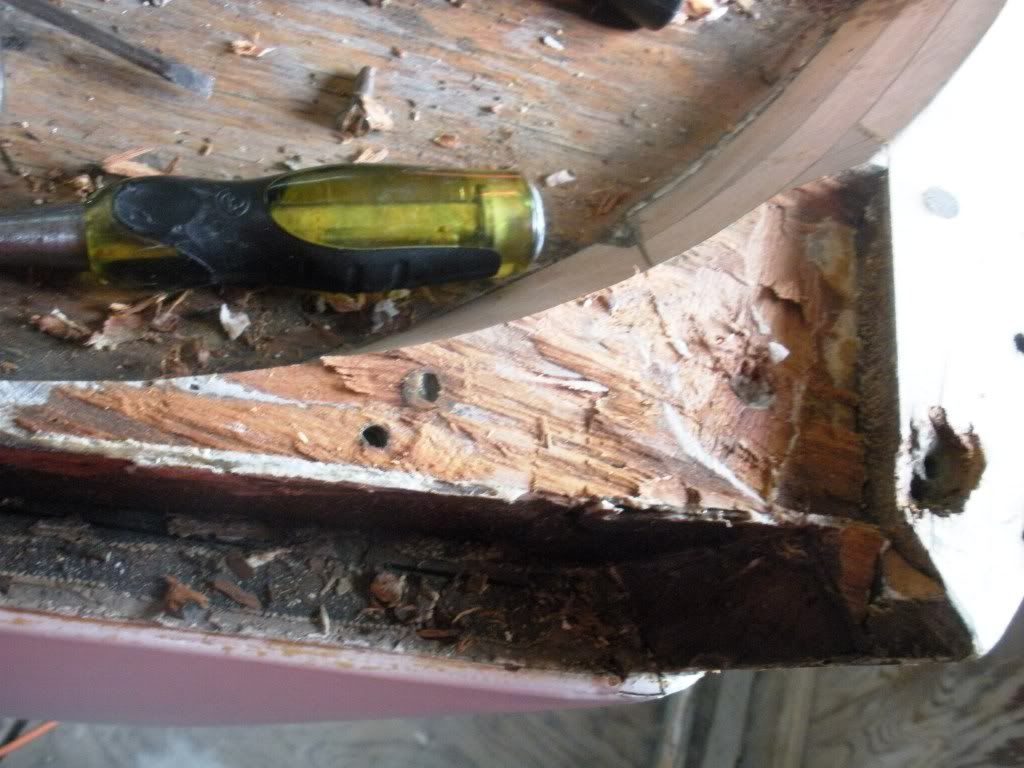 and the aftermath: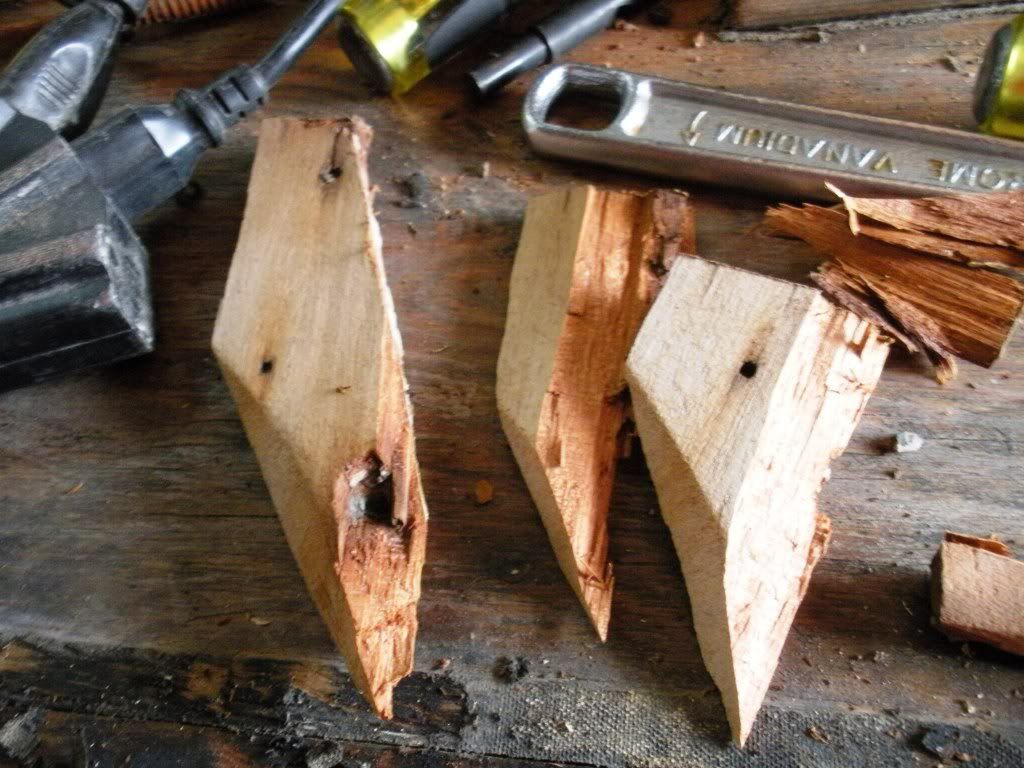 You can see the gunked up screw: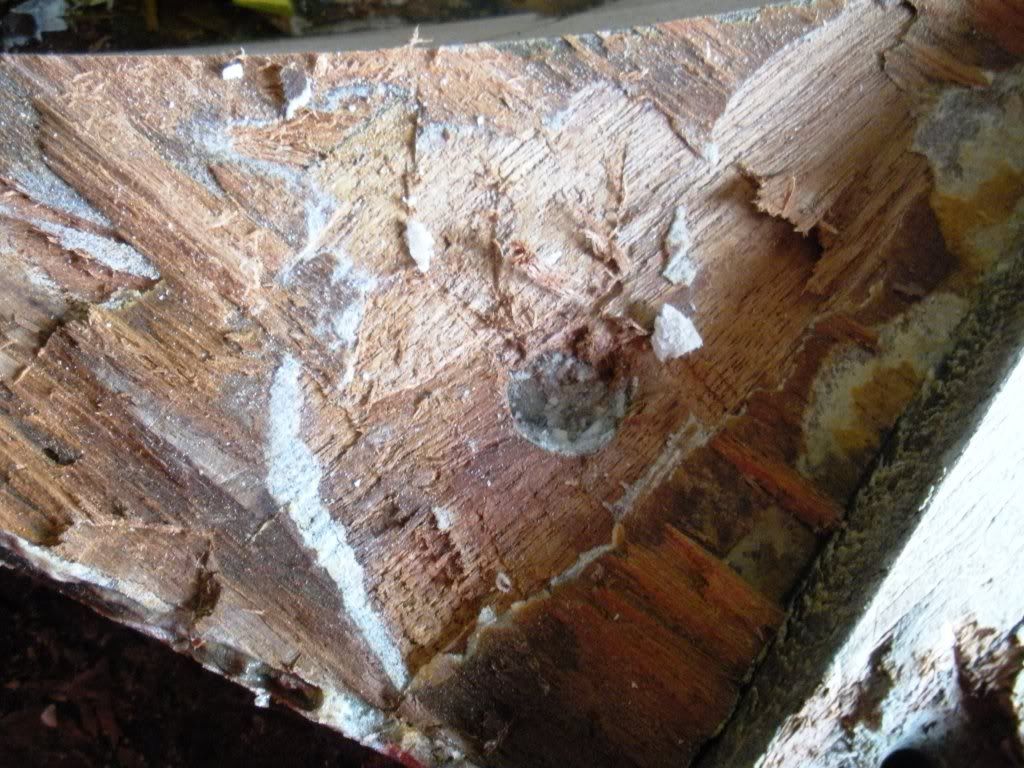 I don't know of any way to break these joins and lift the cap without totally destroying it. I'm NOT happy. Good thing these
[email protected]
@rds are in Puerto Rico or I'd make sure they never again polluted the gene pool.....