·
Leap! The net will appear
Discussion Starter
·
#1
·
PART 1:
So there I was last weekend...sitting on a beach in Puerto Vallarta, just 500 yards from the marina entrance...watching sailboats come and go.
ALL. DAY. LONG.
The yearning to sail was overwhelming, and they just kept teasing me...every day. All day. I would watch one hoist their main, another fly their chute...meanwhile, I'm green with envy. How will I ever vacation on a beach again without this longing to sail? Have any of you had this experience?
Here I am, trying to pretend I'm sailing, instead of floating in a pathetic, child's inner tube I bought at the grocery store there: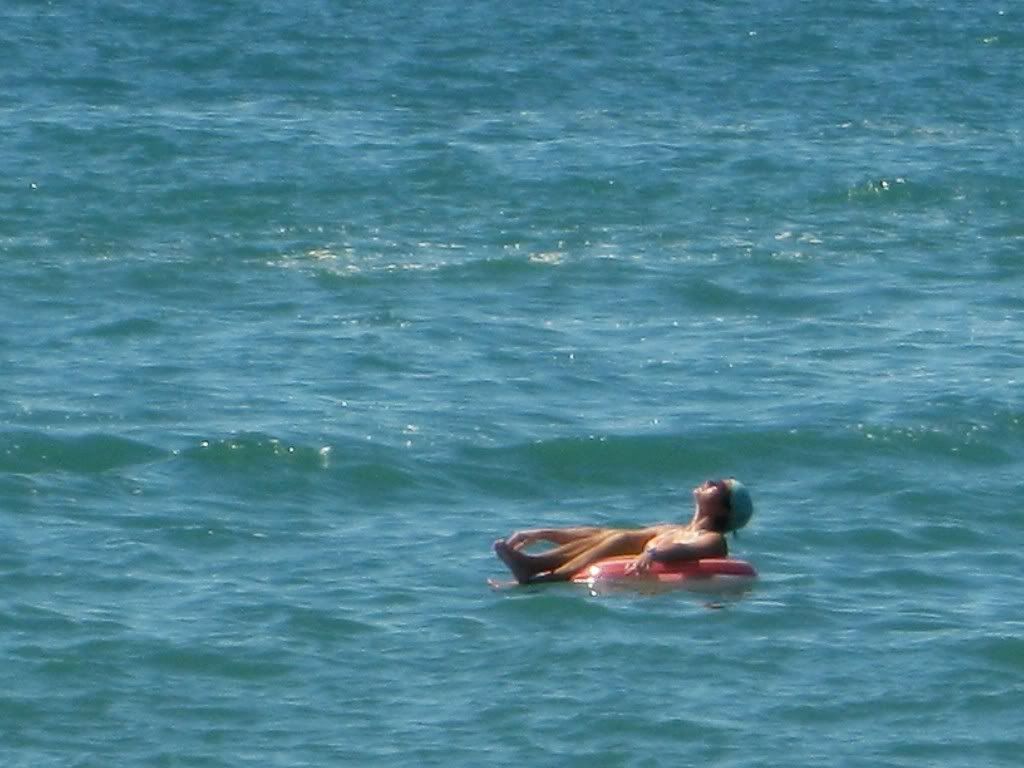 PART 2:
Down the beach was a Hobie16, with gay rainbow striped sails...taunting me...winds were a perfect 15kts. The guy tells me that I don't have to trim the main (which I promptly ignored)...I rented that thing for 2 hours, just to get a fix. THE MOST FUN of the whole vacation! I had no idea how FAST those boats are...passed a 50ft boat (I admit a little too closely, on purpose) like nothing. SD, hate to say this, but have a new respect for the multi. Anyone know how fast a Hobie16 sails?