Discussion Starter
•
#1
•
Sailor, author of book on Jost Van ****, missing at sea | | virginislandsdailynews.com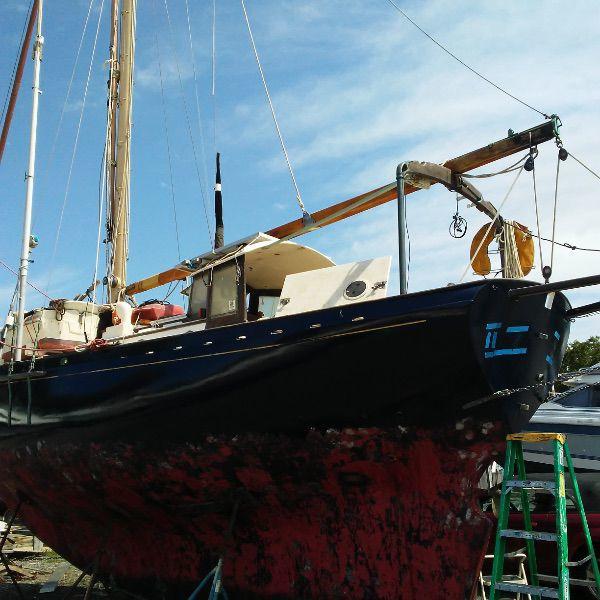 s the U.S. Coast Guard suspends its search, the local sailing community is being asked to be on the lookout for 72-year-old Peter Farrell and the S/V Tally Ho! after he was reported missing while traveling from New York to the British Virgin Islands.
"This is a very mysterious case," said Glenn Tuttle, co-owner and manager of the volunteer-run search website, Boatwatch.org. "There are literally hundreds of pleasure and commercial vessels on his route from New York to Jost Van ****. His VHF radio should be able to call a ship and ask the captain of a ship to notify the U.S. Coast Guard that he is OK, just running late."
Boatwatch issued an update Friday, detailing the ongoing search for Farrell.
He departed Fire Island, N.Y., on Oct. 13, intending to stop in Bermuda and continue on to Jost Van ****.
"It is quite possible he decided to bypass Bermuda in favor of heading straight to the British Virgin Islands," according to the update.
However, data from the U.S. Coast Guard's Search and Rescue Optimal Planning System simulating a solo sail voyage from Fire Island to Jost Van **** shows that Farrell should have arrived by Tuesday.
The S/V Tally Ho! is a 28-foot sloop with a dark blue hull and red sails, according to the update.
It's believed there is only a VHF radio onboard, no high frequency radio, satellite phone or satellite tracking device. There is an "EPIRB" emergency beacon aboard and a six-person life raft.
"There was some discussion on social media that Peter Farrell had changed the name of the boat, but direct contact with a family member indicates the name of the vessel remains Tally Ho!," according to the Boatwatch update.
Tuttle said in an email Friday that Farrell was well known sailor and author of books about the local area, including "Foxy & Jost Van ****: A Man & His Island," published in 1993.
"We are broadcasting a lookout several times daily throughout the entire Caribbean from our powerful marine radio station in Punta Gorda, Fla.," Tuttle said. "Let's hope for good news very soon."
While the search has been suspended, the Coast Guard continues to ask that anyone with information about Farrell's location contact the Coast Guard and Boatwatch.org. The 24-hour emergency phone number for the USCG San Juan Sector is 787-289-2041.