As I mentioned in my intro thread, my buddy and I bought a '69 Santana 21 last fall and we've got just a couple plans for bringing it into the 21st century in style. My plan with this thread is to document as much of the mayhem as I can, and try to include as many pictures as possible because I've had a bear of a time finding info about these boats.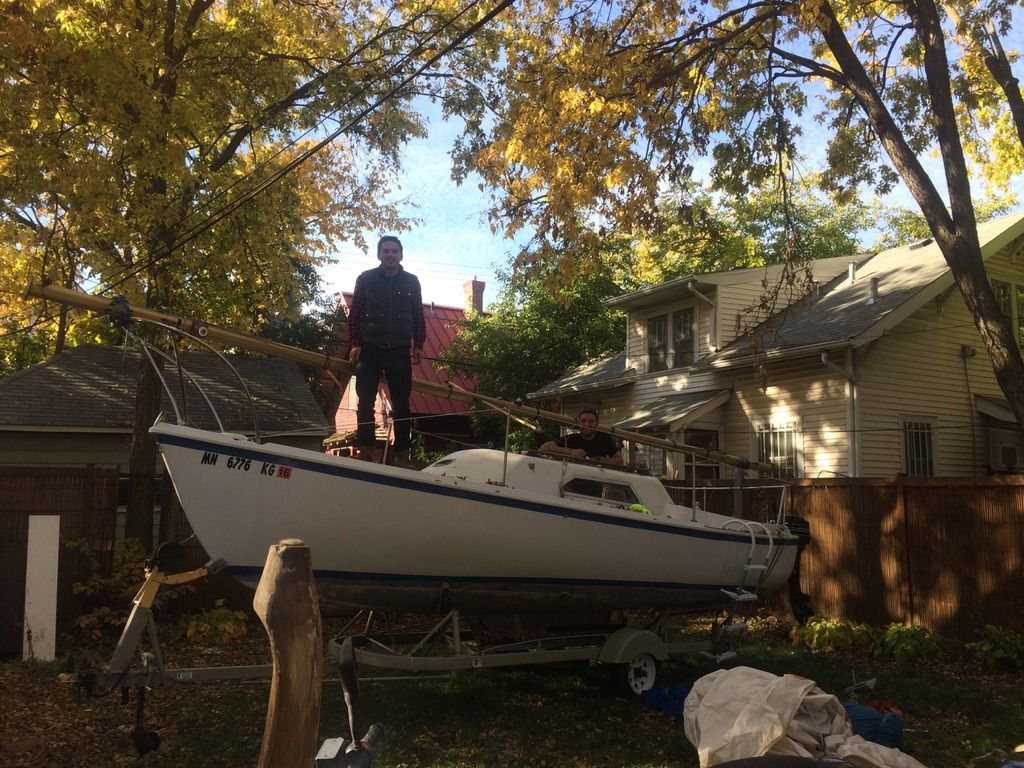 In the backyard, throwing away 50 years worth of PO's crap. Anybody want some 20-year-expired flares?
Started taking measurements to draw up plans for replacing all the plywood, it's in rough shape. Threw away the berth cushions, they were crappy old vinyl with foam that smelled worse than old boy scout tents. Started spraying stuff down with bleach, then decided that was a waste of time until I got all the paint scraped out where it needed it.
Without further ado, some pictures of how the interior sits now: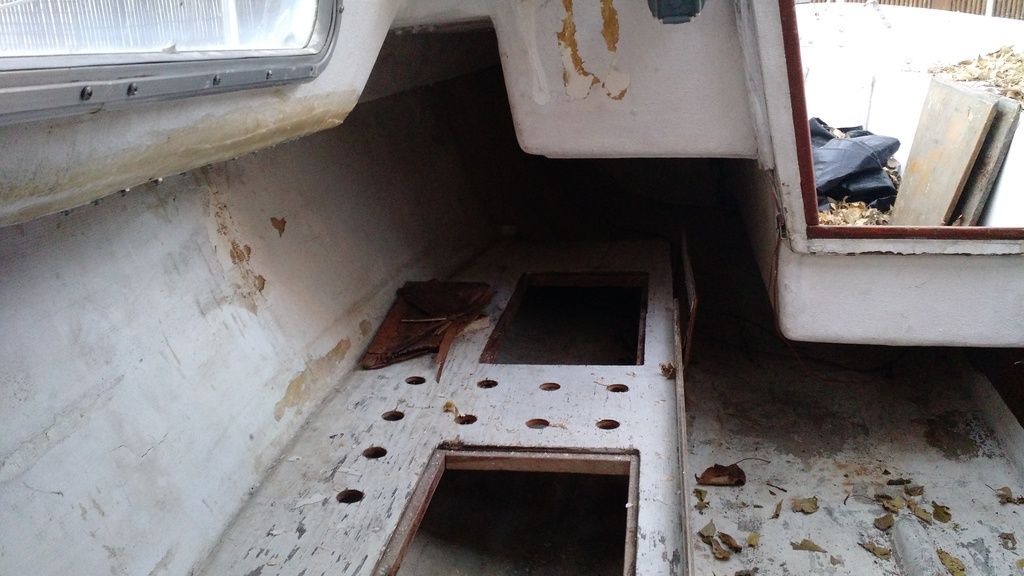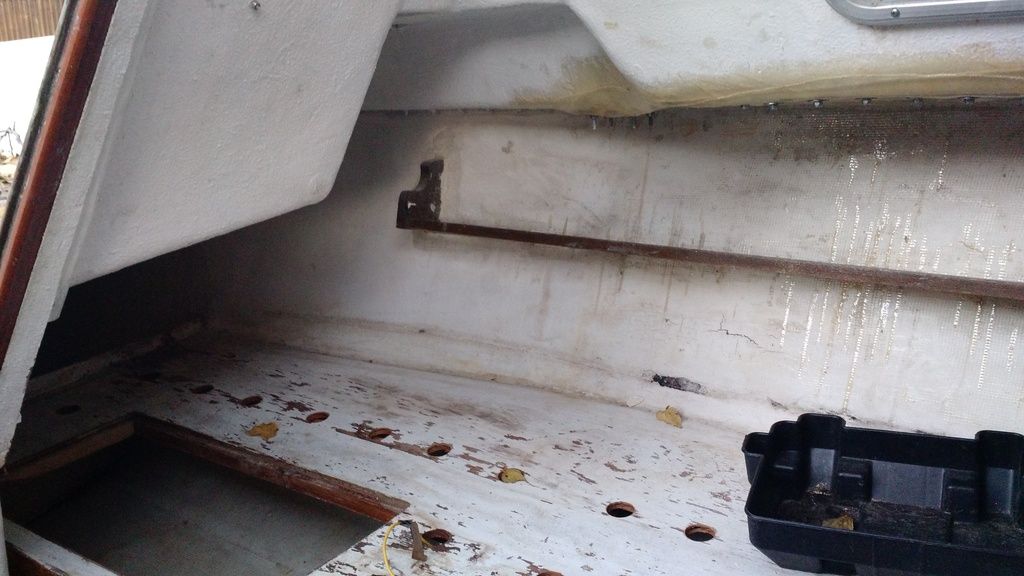 Epoxy drips in these last two show the results of the POs sloppy job of re-coring the deck under the jib rails. At least it's done, even it needs a touch of elbow grease to make it look nice.
Shows port side, screws are for various deck hardware. Before scraping.
Shows starboard side, after some scraping. At this point I decided to remove the teak grab rails from the deck and start poking around. Not good. Lots of coffee colored water leaking out, probing the core with the back of a round file felt soft and squishy all over. Deck feels solid, but there's definitely a lot of rotting wood in there.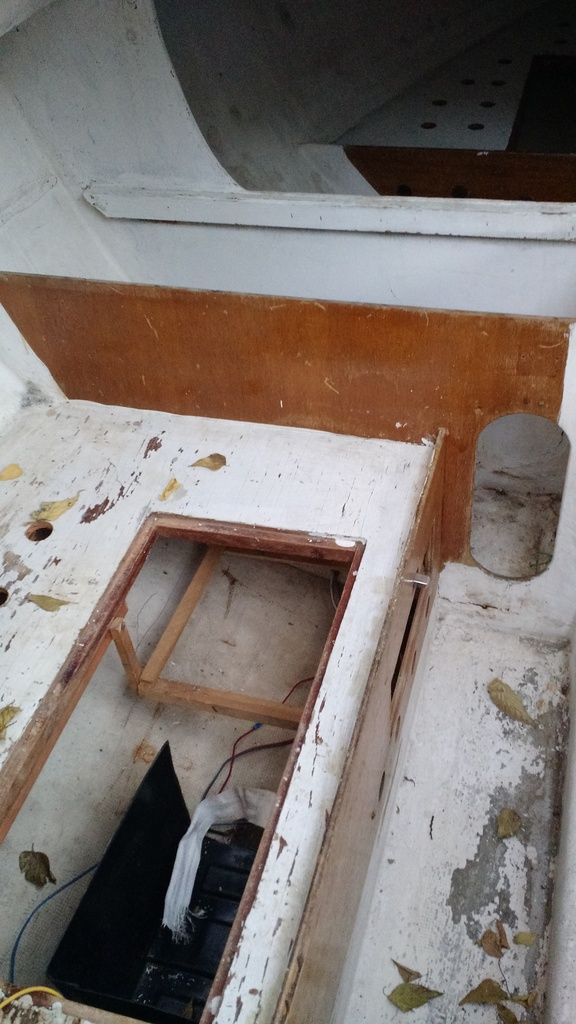 Sink and "galley" removed, pulled old lead acid battery, and emptied berths. The keel winch is in great shape, and has been marked to avoid over-raising. I'll be cutting a window in the cable housing/shield thingy to monitor keel position as seen in the manual I've found.
And just for fun, Hazeltine Natl Golf Course last Feb during prep for the Ryder Cup. For those of you who don't know what winter in MN can look like: