Who put it there? it didn't get there by itself there must have been somebody with a trailer that moved it to the property, also why wouldn't you just sale from fort Lauderdale to Savannah it's not that far. Quick internet search brought up dozens here's one
Boat transport services compete to move your boat to or from Fort Lauderdale, FL. uShip makes it easy to ship your boat anywhere.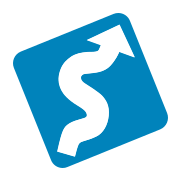 www.uship.com
Apparently it's a trailer sailer.
Probably need a two-axle or even maybe even a one axle trailer it's under 3,000 lb pickup truck and suv could probably do the job.