·
Once known as Hartley18
This is a (wing) keel!!
The 12m class yacht KOOKABURRA is currently out in the yard getting her bum painted and I thought some of you might like to feast your eyes on the 'Plan B Secret Weapon' for the America's Cup campaign that pinched the Auld Mug from you guys late last century: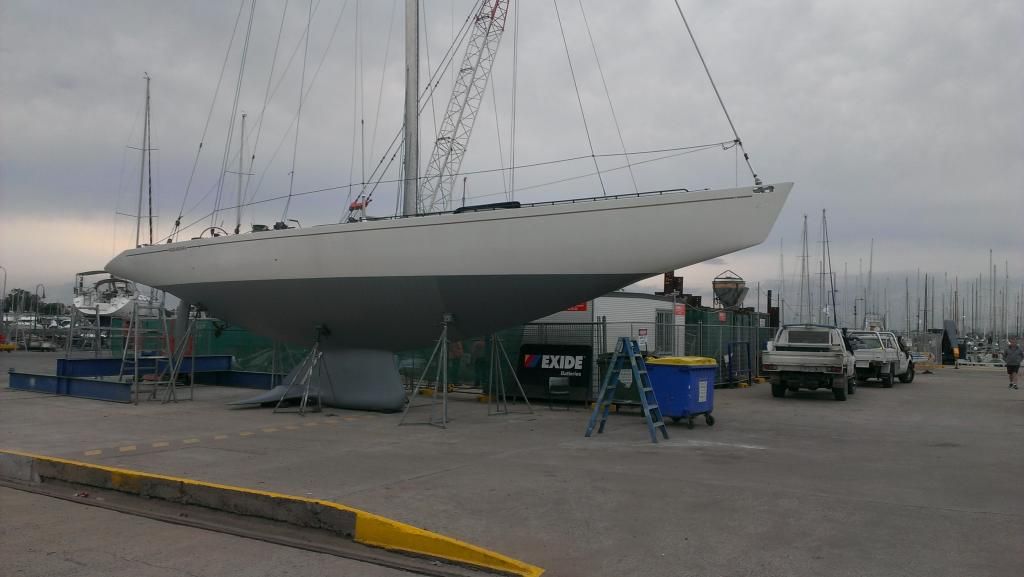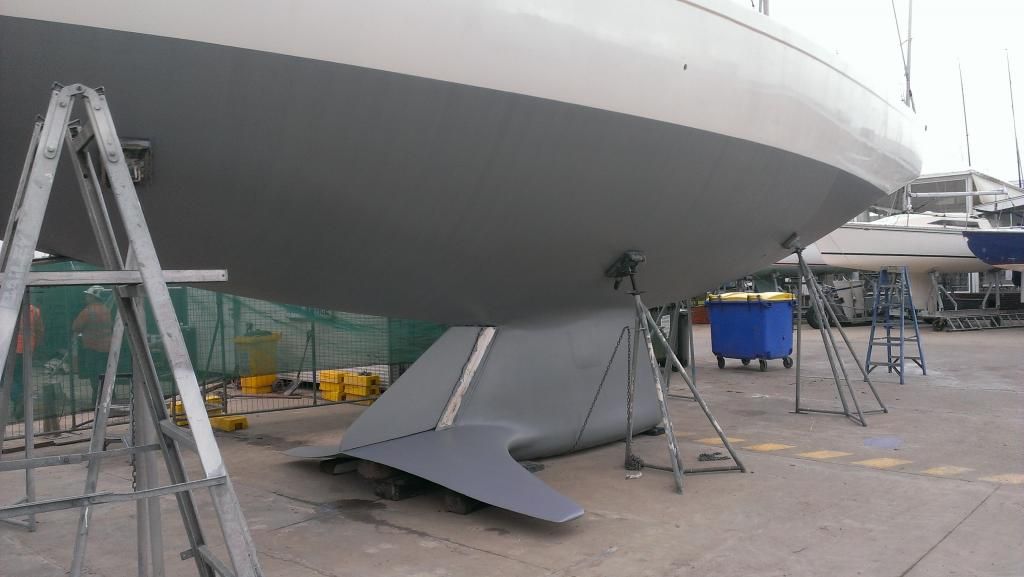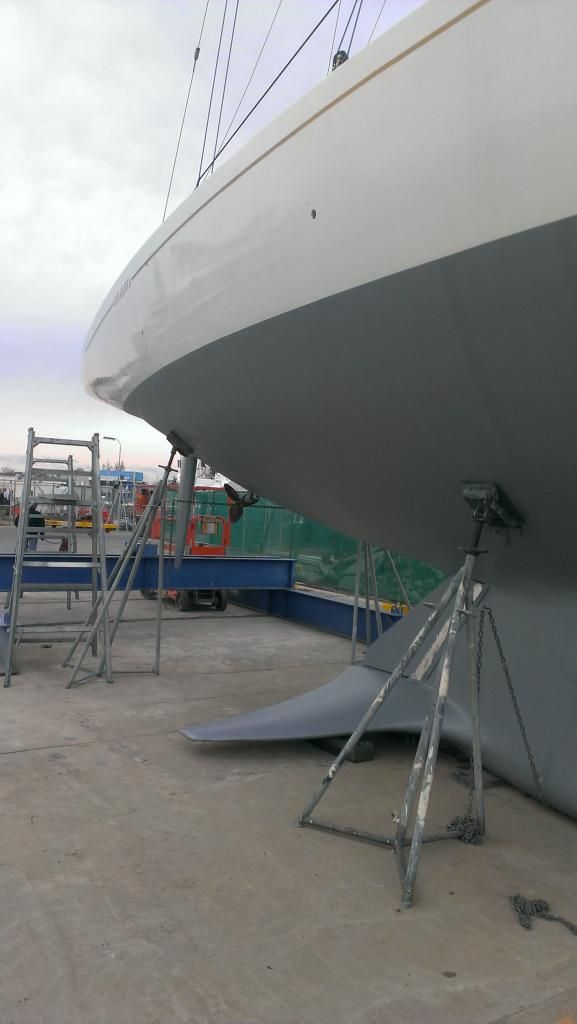 Sometime either during or after the campaign the trim tab was covered under layers of bog and was only re-discovered a couple of years ago after some of the bog fell off during a haul-out.
EDIT: Beautiful, ain't she?!? Kinda reminds me of a beached whale.