Discussion Starter
•
#1
•
howdy folks. i am looking for some ideas. i ave a problem with access. i have a broken cleat and a screw that needs replacing, on the stern rail. not big issues in themselves, however, i can't even begin to reach the nuts, on the inside.
the screw in the rail base is too small and is missing the nut, in any case. i can't reach in to hold a nut in place. i tried to get to it from inside the boat but there is a bulkhead that walls off that section of the boat and it is just in front of that cleat, which puts it even further from the rail base. if it had been on the starboard side, it would have been ok because there is a storage compartment in the bench that would give me access to those bolts. no compartment to port.
there is a round access panel in the sie of the bench, on the port side, but it's too far from both things to even contemplate reaching them. worse is that space beneath these things is only 3 inches wide. even if i could get my hand under them, i don't think i could find away to start a nut or to hold it as i tighten the screws.
so, the only option i can think of is to cut a small hole for an access panel near these items. not sure i like that idea so i am wondering if anyone has a better one.
[URL="http://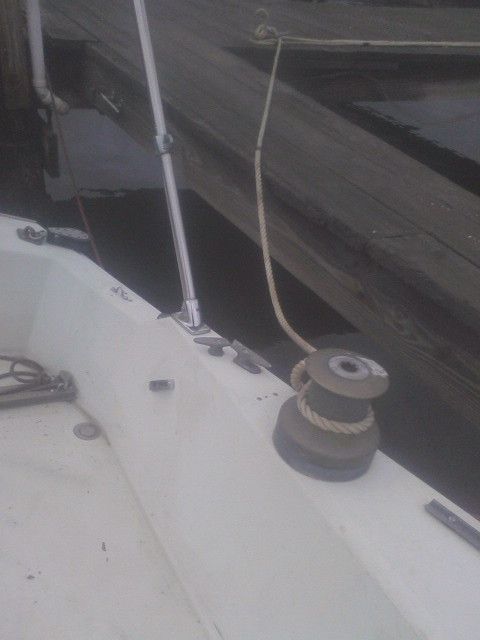 [/URL]
[URL="http://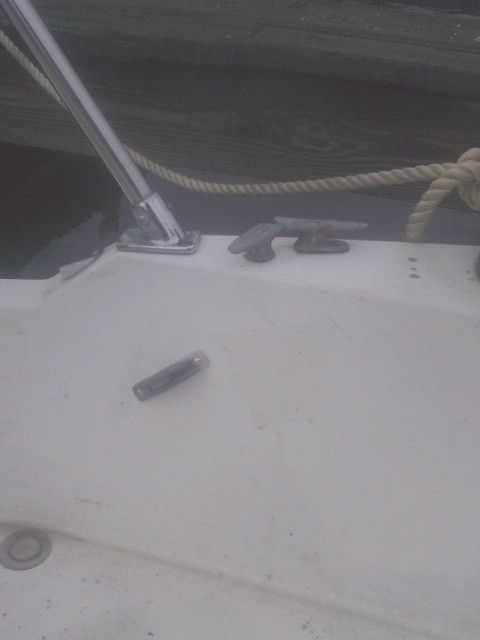 [/URL]
you can clearly see the broken cleat and the rail base is just aft of it. in the pics, i believe you can also see how tight a spot it is, too. i was thinking of putting an access panel below them. i could cut the cleat off with a sawzall. removing it isn't the problem. putting a nut on the new screws is. thoughts?