·
Learning the HARD way...
Discussion Starter
•
#1
•
A couple of months ago I was looking at a new dinghy, and created a thread on the topic. The net is that I was unable to buy the inflatable that I wanted at the time (a TUG 9 Locker) because they were out of stock until sometime in October. So I decided to put up with my leaky dinghy, a ten-year-old West Marine by Zodiac SB-275, for the rest of the season. The fact that it would slowly deflate over the course of 3 days was a concern, however.
I decided to try a quart of Bixler Marine's Toob-Seal.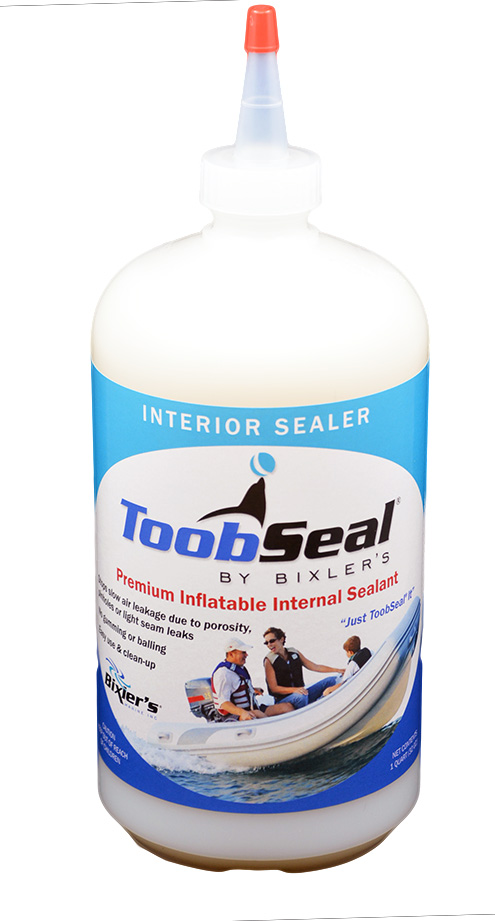 For ~$65 (including shipping and tax) I didn't have much to lose. "...stops slow seam leaks and porosity in both Hypalon and PVC inflatable boats and SUP's using an extraordinary acrylic based formula. "
On Sept 4, I deflated the dink, poured about 16 ounces in each tube, re-inflated and then tilted the inflated dinghy into 5 different positions, shaking it vigorously when I re-positioned the dinghy. After about 2 hours of repositioning and shaking, I bolted on the new-to-me 5hp 2-stroke, and went for a vigorous dinghy blast on Greenwich Bay.
After 10 days (I was last in the dink on Sept 15th), I am pleased to report that the dinghy is STILL holding ALL the air that I pumped it up with on Sept 4. It looks like I'm good, at least until I reach Florida (in late October). 😃
No affiliation - just a happy customer.