My boat has the original painted on lettering on the stern from 1969. A recent thread explained using Easy Off to remove the old paint. I'm going to try that this weekend. I'm going to purchase vinyl lettering online as a replacement but don't know what size is typical or standard. Any ideas? Also, is it a boating faux pas to omit the boat's home port? Frankly, Wilmington, CA fails to conjure up visions of exotic locales.
UPDATE: Finally got around to applying my new transom lettering. this is after using oven cleaner to get the old paint off:
And this is after scrubbing with a 220 grit sanding block. I can't believe how much chalking came off and how shiny it looks now!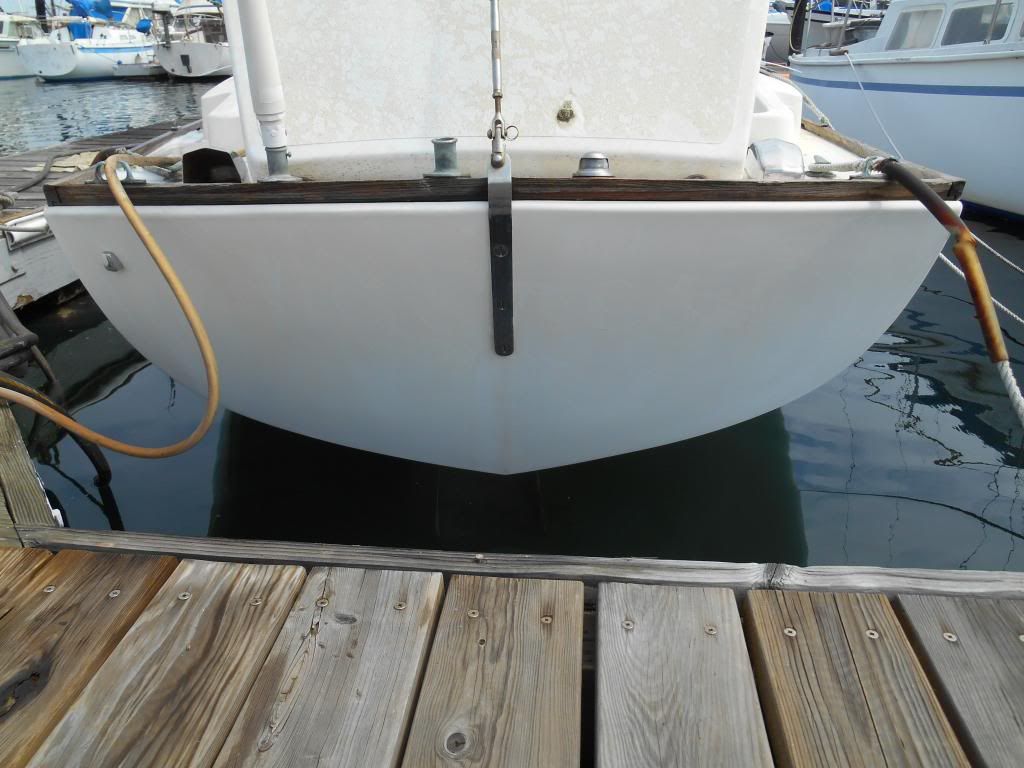 And here's the new lettering. In hindsight, I should have gone larger, but since this was so easy, and relatively cheap, I'll probably go bigger next year. But, I think it turned out great, and my daughter, the original Avri Ellis, will be thrilled!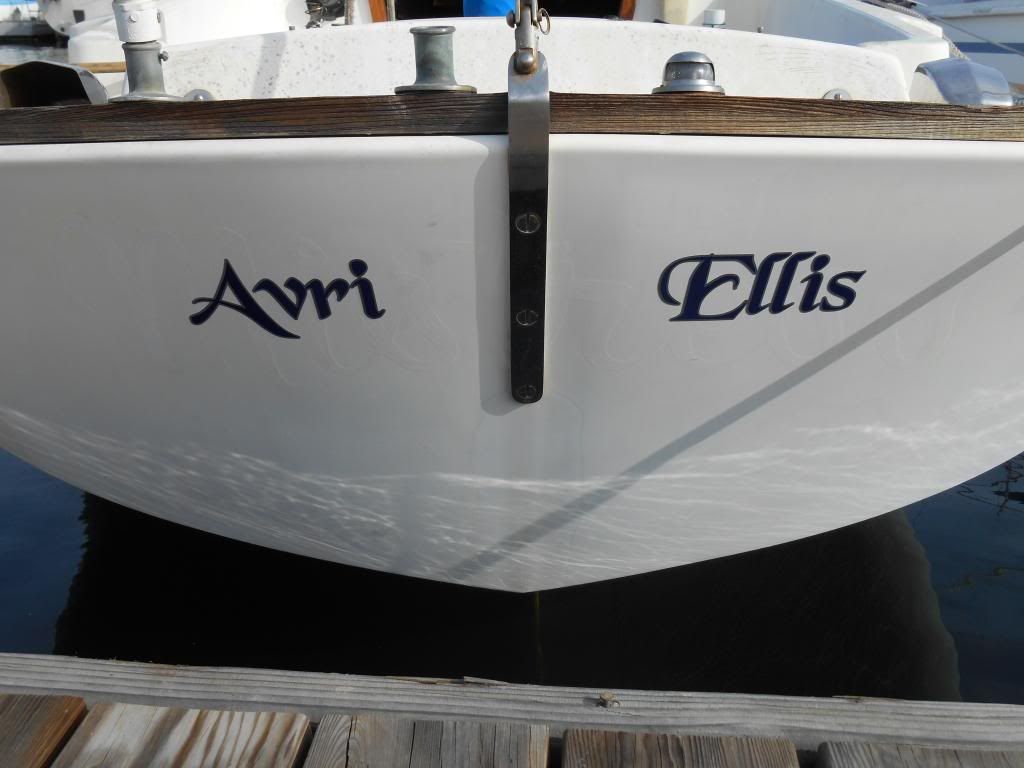 I want to thank all of you for your expert advice!