Discussion Starter
·
#1
·
Hi all,
I'm new to this forum, but hope I can get some advice on replacing my traveler.
The boat is a 1972 Yankee 30 MkII, which has mid-boom sheeting with a traveler at the aft end of the sea hood. I'm in the process of restoring her, and had to do a recore of the cabin top. In the process I needed to remove the 'glassed-in blocks of wood that formed the original travelers risers, and since the original traveler was pretty well worn out, I figure this is a good time - with a blank slate - to consider my options and install a system I'll be happy with.
As I see it there are two options worth considering: 1) a straight traveler that comes close to the sea hood on it's way across but is quite high off the cabin top at the ends; or 2) a curved traveler which maintains a constant distance from the cabin top all the way.
Here's what I mean by the first:
; and by the second: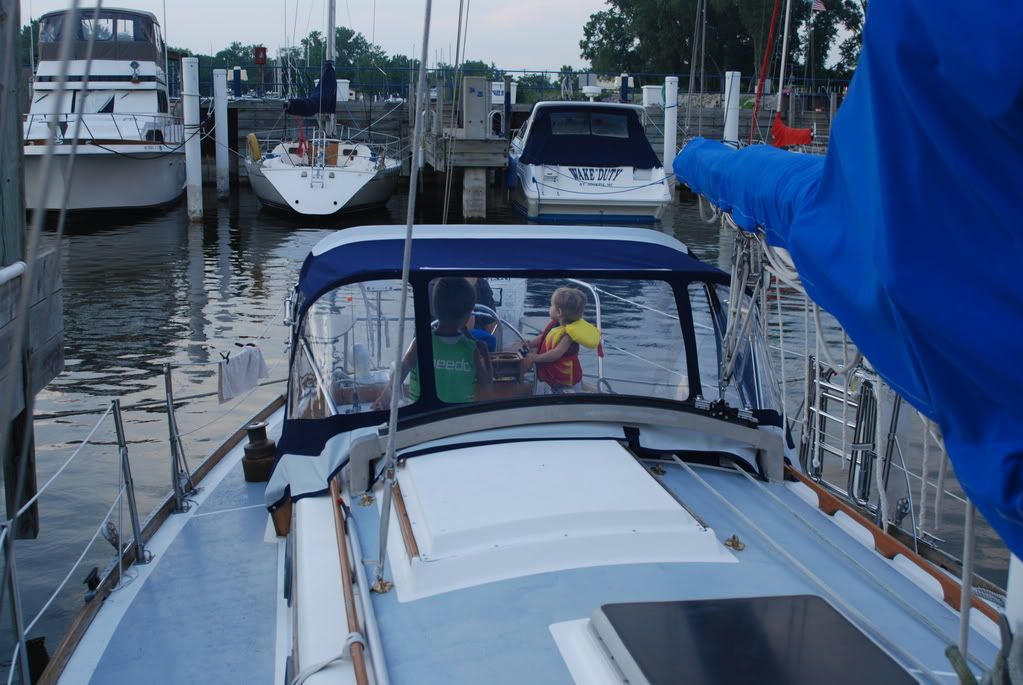 The advantage to the first option is that it's off-the-shelf - Garhauer will send it to me and I'll bolt it in place. The second will require going to a machine shop and getting a curved aluminum bracket manufactured and curving a track to fit it. Although I don't expect it would cost that much more since the track would be considerably less expensive since it wouldn't need to span the entire distance without support. The advantage of the 2nd is that it's low profile and considerably better looking.
Any thoughts?
Thanks,
Chris