Has anyone seen this before?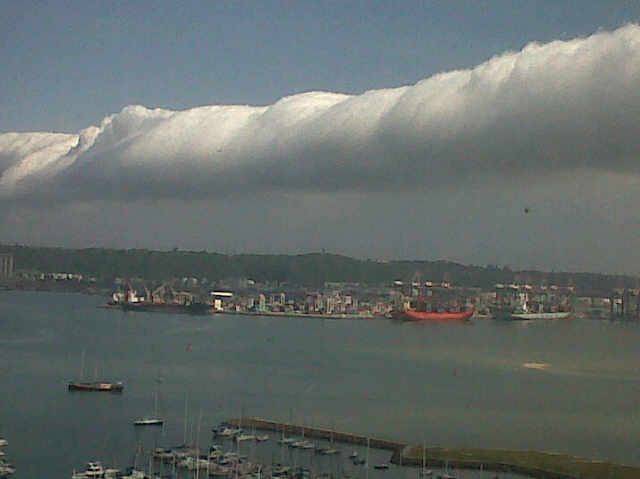 It was reported that the cloud was rolling like a horizontal twister, crossed over the city of Durban in South Africa and was followed by winds of 60kn to 70kn.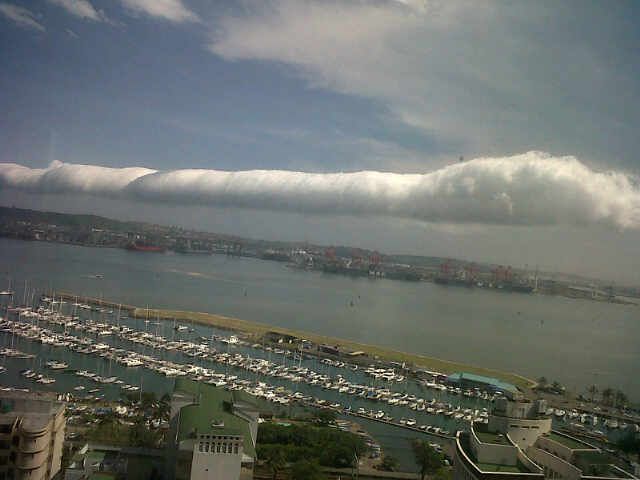 This last picture is on the opposite side of the city to the ones above - I'm not sure which way the system was moving, I suspect the first two pictures are the earlier ones.
I'm not sure I'd want to see one of these approaching whilst at sea.