Discussion Starter
•
#1
•
I bought my Allied Princess last year and have had good luck until now.
When we got the boat surveyed they mentioned tht the heat exchanger hose would need to be replaced "within the year" so I looked at it but didn't worry about it. After the bearings went out in the raw water pump (yes, another story) I decided to replace the hose too. Mybe I should have put it off, but it was much worse after the year we've had it.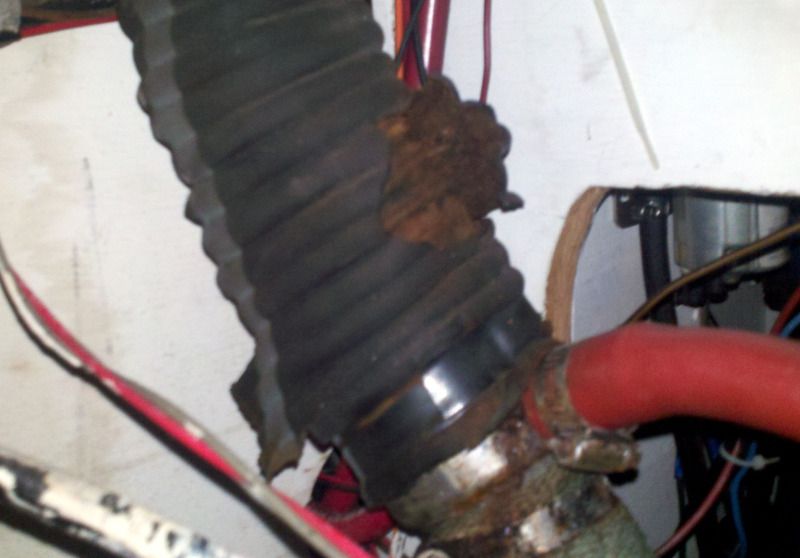 Due to the pump coming in quicker than expected, I took measurements and bought the exhaust hose at the same place as the pump. Got back to the boat and began removing the hose. First, it was attached not with screw clamps but the type requiring a tool to make up so I had to cut them off; I'd seen that so bought scew clamps to replace. Then I realized it was a "hose within a hose" setup so I had to cut the hose away also. Inside was a stainless braided hose.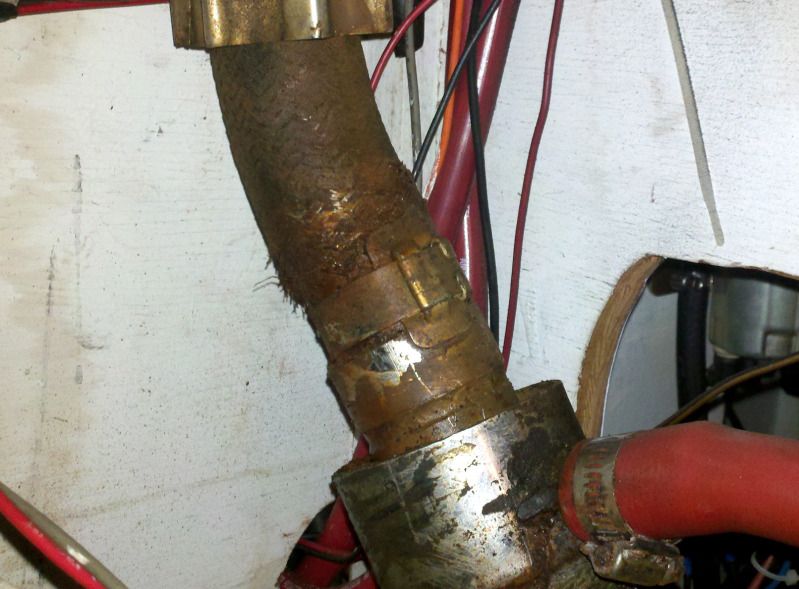 It had factory clamps on it too so now how to replace the outer rubber hose? Note that the heat exchanger is stainless, not OEM, and it's placed vertical and I can't even figure how to get it out of where it is, to change it. Is this a common setup? Obviously the inner exhaust hose will need to be removed nd replaced also, but the "condenser" like setup is going to be ludicrous to replace. Hints or suggestions are welcome!
I noted that from the heat exchanger to the outside, the hose is new looking, even after a year, so the previous owner likely left the section I'm trying to replace when replacing the heat exchanger and hose. Grrrrr.