Just got this new (to me) used sail off e-bay, couple hundred bucks but it's a perfect match on luff, leach and foot measurements...
It has a bolt rope in the foot which I need and slugs on the luff which I don't, so I'm in the process of removing the old slugs and replacing them with new slides and shackles...
I get the top eight off relatively easy (they were attached with nylon straps, I cut them off with my hot knife) But I did notice there is no bolt rope in the luff tape, just gromets...
The lower four slugs are short shackled to a rope of some sort and are set up to "slide"...?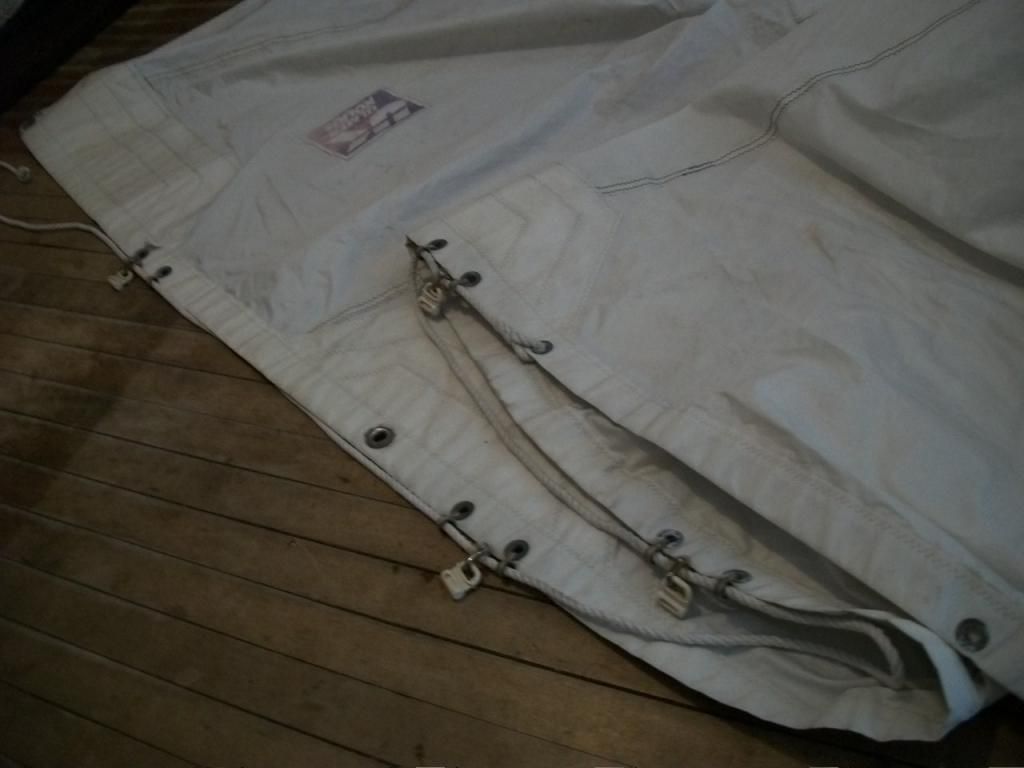 What does this system do for sail shape...?
Or is it part of the reefing system...?
Should I add my slides to the short shackles and run the system...?
Or should I cut it all off and use the longer shackles with slides all the way up and down the luff tape...?